Here are eleven destinations for college students to travel to. These places are rich in their culture, art, and history. It will be an enriching journey for students to travel to these places and learn a little more about how the people of the place have been living and try to adapt the good traits from these places. In addition, traveling to these destinations will also be an adventure for various people in different ways. If you have never traveled before, or you are a researcher, you will love these places in different ways. There is something for each one of you.
In the following part, you will get to know more about these places and how student-friendly traveling is still possible in today's time. Budget-friendly travels need a lot of planning, hence, read on to know how you can save a lot of your money while traveling and still enjoy your adventures. Happy reading!
Ecuador
Ecuador isn't everyone's first option for a South American adventure, but that's one of the reasons it's a budget-friendly journey for broke students. This country has gorgeous beaches, interesting sights to visit, and is an excellent place to practice the Spanish skills that you've been learning in the university. Tourist-targeted violence has decreased significantly, and as long as you fly safely, you should have no problems. The Galapagos Islands, of course, are a major draw here, and they're well worth a tour if you can fit it in during your journey.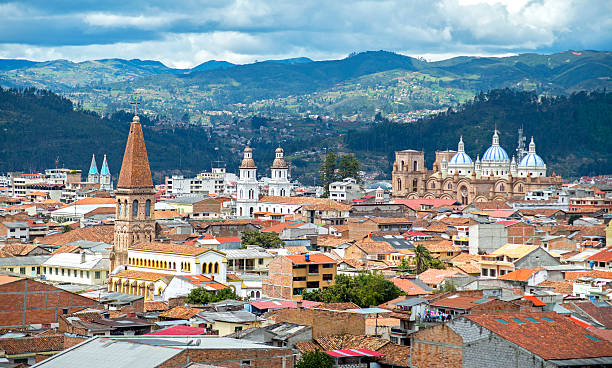 San Juan, Puerto Rico
Puerto Rico is a simple trip for American students because flights are normally short and inexpensive, and because it is a US territory, you don't even need a passport. San Juan has a plethora of student-friendly hostels with nightly rates as low as $15. You'll have the opportunity to meet other students and visitors from all over the country, as well as partake in a lively party scene featuring local rum-packed mojitos. Make a point of visiting Santurce's La Plaza del Mercado, a neighborhood filled with authentic restaurants and bars frequented by locals. It's a great place to explore Puerto Rican cuisine, people-watch, and find cocktail deals around happy hour.
Arenal Area, Costa Rica
Costa Rica is one of the excellent Central American destinations for college students due to its low cost of living and plenty of adventure opportunities. There are some very cheap hostels and low-key B&Bs here, and some of them even offer free breakfast every morning. Traveling from the United States has been relatively inexpensive, and the exchange rate makes this a fantastic bargain. Since this is a touristy place, spend some time getting to know the local businesses so you can find and escape tourist traps. Local dining establishments are known as "sodas" which offer authentic Costa Rican specialties for a low price. To save money at the clubs, go to nearby grocery stores in the area where you're living to load up on Costa Rican beer.
Bolivia
Bolivia, despite its increasing popularity among tourists, remains a budget-friendly destination for college students. The plane fare may be expensive depending on where you're coming from, but once you land, you'll find that you can handle a lot of stuff on a tight budget. If you are thrifty and schedule ahead of time, transportation, food, drinks, and lodging can all be had for under $20 a day.
Albania
It's no secret that flying to Europe isn't inexpensive in general, but Albania is an exception. Albania's cost of living is far lower than that of the rest of Europe, which benefits budget travelers. If you're looking for some sun and relaxation, this gorgeous Mediterranean country has some fantastic beaches to enjoy, and the traditional cuisine is nothing short of delicious.
Panama City, Florida
Florida has long been a popular spring break destination for college students, so why not return during the off-season for lower rates and fewer crowds? Consider going to Panama City in the fall, either in September or October. The weather is pleasant, the sun is shining brilliantly, the beaches are less crowded, and flight and hotel costs are low. In the off-season, search for beach resort rental properties and you will still find nightly offers as cheap as $50 a night and be only steps away from the sand.
Niagra Falls, New York/Canada
Take a ride to Niagara Falls, which straddles the boundary between New York and Ontario, if you're looking for breathtaking natural scenery close to home. There are several inexpensive hotels in Buffalo, particularly if you travel outside of the busy summer tourist season. Walk over to the Canadian side from the US side for a lively nightlife scene.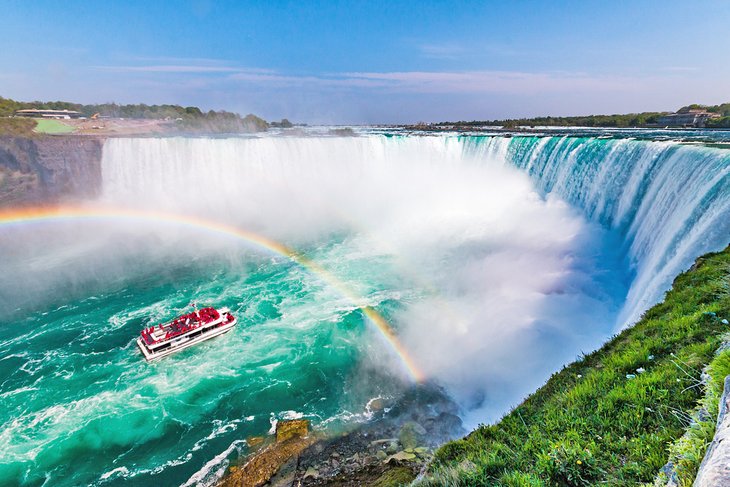 New Orleans, Louisiana
And if it isn't Mardi Gras, New Year's Eve, or Halloween, New Orleans is a great place to celebrate at any time of year. It's a truly remarkable location in the United States, with fascinating history, interesting architecture, delectable cuisine, and a continuously hopping nightlife scene that invites drink to-go cups. There are a couple of hostels in and around the French Quarter that has very affordable student accommodations. Hotels in New Orleans can be expensive, so check at these hostel choices well ahead of time to avoid them filling up. Instead of commuting and paying high parking fees, take the streetcar or just stroll.
Thailand
Thailand has long been a favorite amongst college travelers due to its diverse range of attractions. This is a wonderful place to visit in the winter and get some comfort and sunlight, and there are plenty of adventure sports options here, with guide companies offering kayaking, rafting, and other outdoor adventures. When traveling across Thailand, consider staying in a hostel with shared rooms and bathrooms to save money.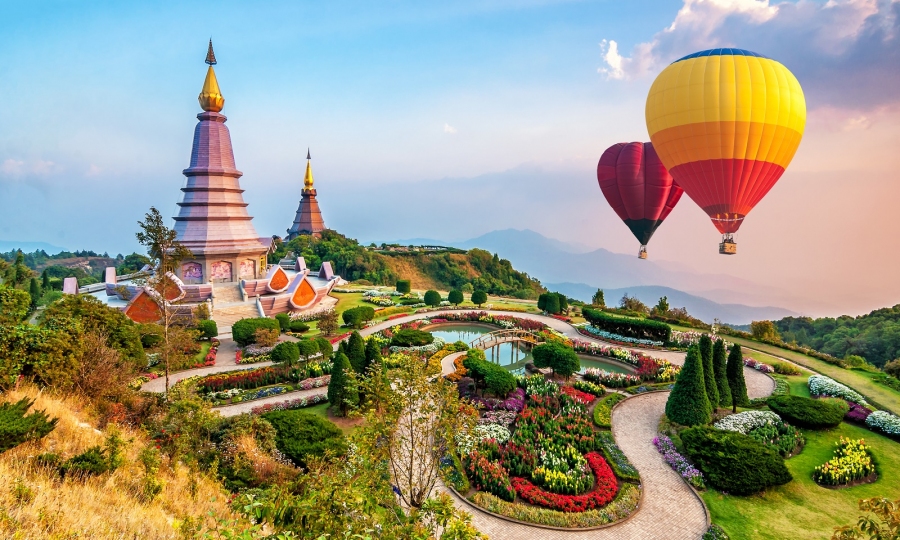 Vietnam
Another country in Asia where you can travel for under $20 a day if you play your cards correctly is Vietnam. While tourism in Vietnam has recently increased, it remains a very inexpensive destination with many backpacking options for students. Con Dao Island and National Park are excellent places to visit in Vietnam if you want to see sea turtles and other animals when walking around.
Savannah, Georgia
Savannah may sound like a place where your parents go to celebrate their anniversary, but it's also a great place to stroll around, see the sights, and transport yourself to another age. Savannah is another southern city that celebrates "to-go cup culture," so you can enjoy your favorite drink or beer while exploring this southern gem. If you're a foodie or simply want to learn more about southern cooking, this is an excellent place to go. If the weather is good, spend a day on Tybee Island relaxing on the beach and soaking up the heat.