Family vacations should be a way to reconnect and make memories for your kids as they grow up. Kids will recall the places they go and the events they witness in their lives. When your children head off to college, these special times do not have to end! With your college-age children, you can always take trips, and there are plenty of places to go that both can find fun and interesting. From those looking for stunning natural scenery and restful retreats to those looking for high-speed thrills and social scenes, there are opportunities for all sorts of visitors.
When children go off to college, family holidays don't have to end. We identified many destinations for family holidays that cater to young adults and college students, fueling their passions in theatre and the arts, languages of the world, volunteering, athletics, and, yes, even Disney. These are all the best family vacations with students from the college. Enjoy your holidays!
New York, New York
Do you have kids from college who enjoy theater and/or are doing it in college? The Great White Way of New York City is the ultimate family holiday destination for them, with some new shows that teenagers would enjoy. Here's a hint, the NYC Broadway Week takes place in late January, with 2-for-1 tickets to several performances. Of course, New York City has plenty of other ways to get you into the theater mood. Find a bite to eat at Ellen's Stardust Diner, a classic meal with a singing waitstaff; take a theater district walking tour; look for scripts and sheet music in the Drama Book Shop, and go to Shakespeare in the Park in the summer.
London, England
Today, college students have grown up with books and movies about Harry Potter. Consider a visit to London if you are trying to immerse your family in the Wizarding World. What better place is there than at his West End home to see Harry Potter and the Cursed Child? Families will find the House of MinaLima around the corner from the Palace Theatre, as well as a solid shopping scene. Do you need a snack to eat between Harry Potter Parts 1 & 2? Only a few streets south is London's Chinatown. Be sure to go to Warner Bros. to complete the Harry Potter experience in London. The Making of  Harry Potter -Studio Tour is just outside the city and, of course, you should also take time for a snap at King's Cross Station on Platform 9 3/4.
Adventure By Disney Danube River Cruise
Are your college children may be more interested in arts, history, and language? A Danube River Cruise is an excellent way to visit Europe, stopping in eight cities in four different nations before sailing from Germany to Hungary (or vice versa). Disney Adventures organizes unique events at each port to share the tales of each city and region, bringing European history and culture to life. Activities include scrambling through the treetops, 50 feet off the Bavarian forest floor; sliding into a salt mine under the Austrian Alps; hiking to the castle ruins that once hosted King Richard the Lionheart of England in the 1100s, or during the holiday season visiting world-famous Christmas markets. Furthermore, the AmaWaterways ship has plenty of gourmet meals both on and off.
Quebec City, Canada
If this year's budget is not for a trip abroad, Canada can also offer immersion in French culture, language, and cuisine. Travel to Quebec City, now the only fortified city in North America outside Mexico, to witness its 400 years of history IN the UNESCO World Heritage Site of Old Quebec. Founded in 1608 by Samuel de Champlain, until its defeat by the British in 1759, Quebec City served as the headquarters for French explorers, trappers, and merchants. Since at least 95% of the population in Quebec City speaks French, the town exudes European charm and encourages college students to learn French and taste French cuisine.
Tulum Mexico
Tulum, Mexico, should be the next family holiday if you have a graduate student who is studying anthropology and archeology at college. This region includes the Mayan port's well-preserved ruins dating back to 564 AD and is one of the few surviving Mayan walled cities adjacent to the water. The Mayan pyramid of Coba is also a 45-minute drive away from Tulum. Families will enjoy the beach, cenotes, and eco-parks, study the history of the Maya, and even exercise the ability to speak Spanish. The other bonus of a Tulum holiday, of course, is relaxing on the beach and shopping in the fashionable downtown district.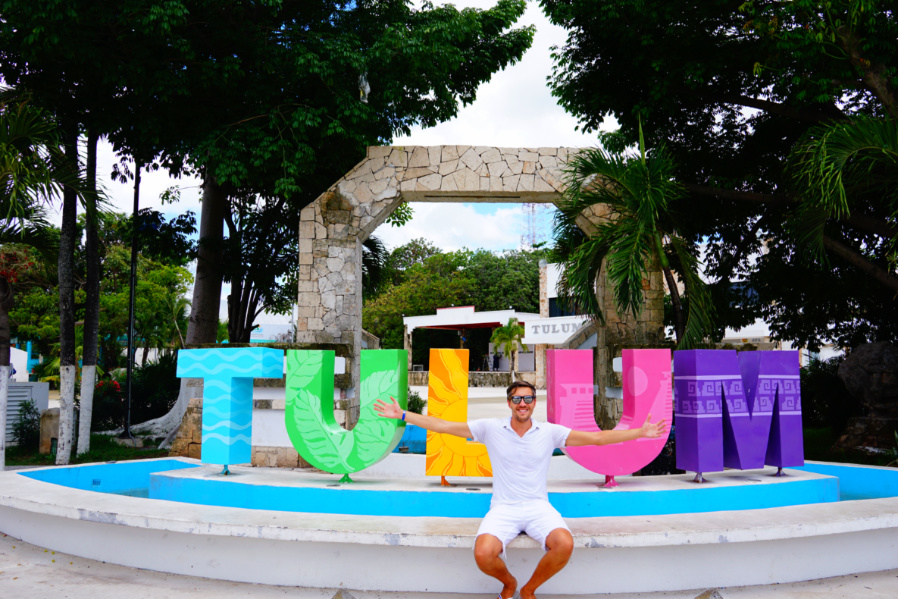 Dublin, Ireland
Trinity College in Dublin, Ireland, founded in 1592, is a popular destination for American college students to study abroad. A must-see place for book lovers, the 'long library room' at Trinity College is home to the 9th Century Book of Kells, the 15th Century Brian Boru Harp National Symbol of Ireland, and a replica of the Irish Republic Proclamation of 1916. Make sure to get the rest of the family to visit if your children are studying for the semester at Trinity College. Many of Dublin's attractions are walkable, in addition to Trinity College, including St. Patrick's Cathedral, Dublin, Christ Church Cathedral, and Dublin Castle. Just across from the famous, 200-year-old, cast-iron Ha'Penny Pedestrian Bridge across the River Liffey, the Temple Bar quarter is full of bars, restaurants, and nightlife.
Kruger National Park, South Africa
If a safari in South Africa has always been on the bucket list for your family, now is the time to go. Kids of college-age are old enough to enjoy this holiday and can tolerate the long flight as well. Highlights include the Kruger National Park in South Africa, with huge numbers of the "Big 5"-Cape Buffalo, African Elephant, leopard, lion, and rhino. Another bucket list destination, with a herd of elephants dating back to the rescue of an abandoned four-month-old elephant in 1997, is Jabulani Safari, situated near Kruger National Park in South Africa's Kapama Game Reserve.
The Rose Bowl- Pasadena, California
Sports is a very large part of the college experience of many students, and football doesn't get any bigger than the "Granddaddy of Them All," the Rose Bowl, whether they go to a Big Ten or Pac-12 university. The Roses Parade and Rose Bowl Football Game Annual New Year's Day Tournament is a worldwide phenomenon seen by millions every year. In Pasadena, California, the Rose Parade features 40 flower-covered floats, numerous marching bands, and a variety of equestrian groups marching 5.5 miles down Colorado Boulevard. The floats can be seen up close at the Showcase of Floats during the parade. The day is completed at the historic Rose Bowl Stadium by the Rose Bowl Game.
Disney World- Orlando, Florida
Nothing helps college-age children to relax better than a visit to "The Happiest Place on Earth" after a stressful semester. There are plenty of entertaining opportunities for college-age students, as well as others who work in the Disney College Program for a semester and longer. There is always something new to try at Disney World, and for your college-age kids, Star Wars: Galaxy's Edge at Disney's Hollywood Studios is sure to be a success. Fly the Millennium Falcon, resist the First Order, and soak up the atmosphere in Oga's Cantina, the nearby hangout where DJ Rex performs some outer-worldly music.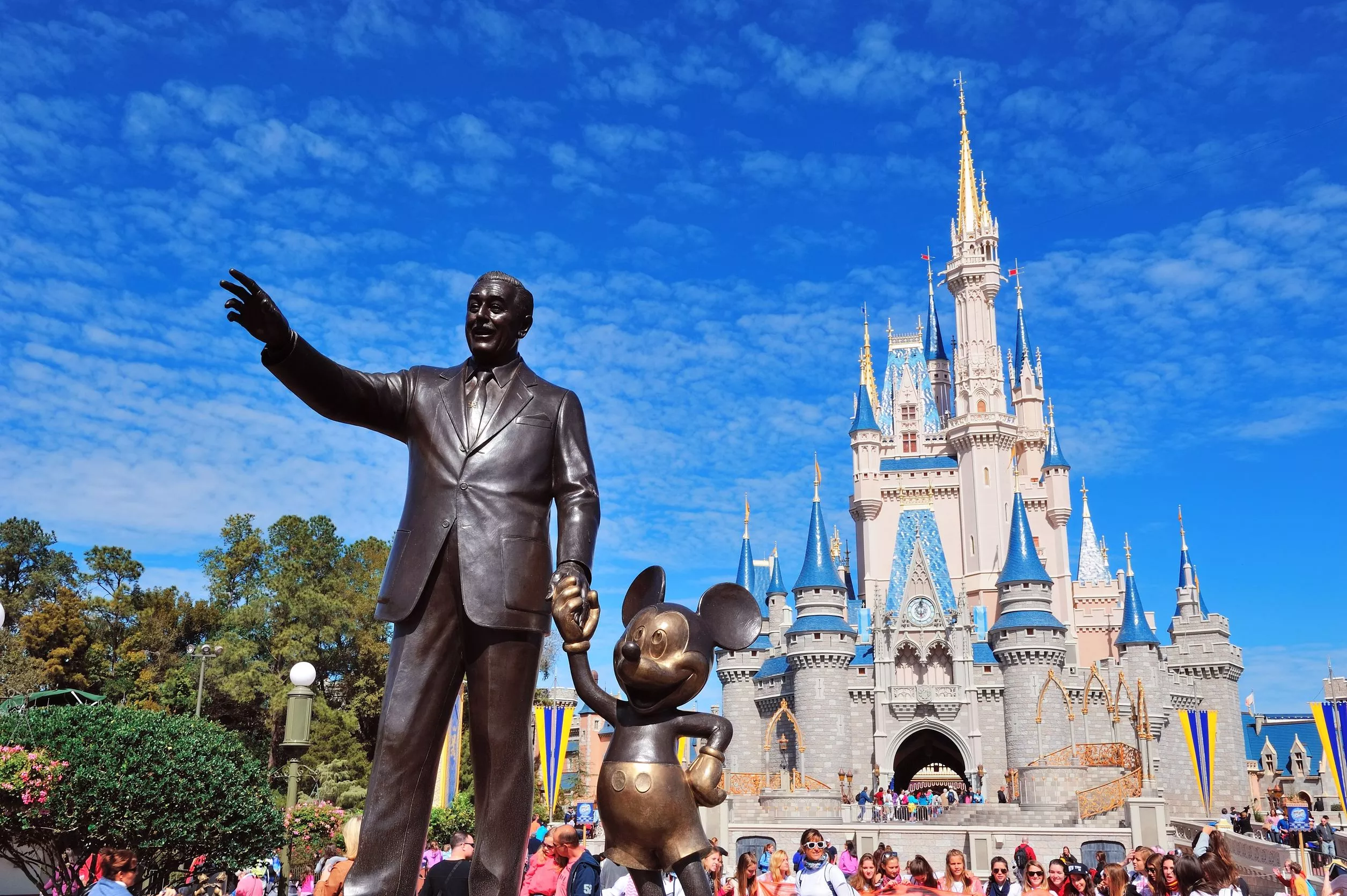 Give Kids The World- Kissimmee, Florida
The college students of today are actively interested in their community and seek to give back. Universities have several partners that give all manner of service-learning tours, from disaster relief to the protection of the environment and more. Volunteering at giving Kids The World Village in Kissimmee, Florida, is one example of a service-oriented holiday. This whimsical holiday destination is where kids with life-threatening illnesses stay anytime they want to explore Central Florida with their families. Volunteers are still wanted by the Village, and shifts include delivering dinners, ice cream scooping, evening entertainment, and more.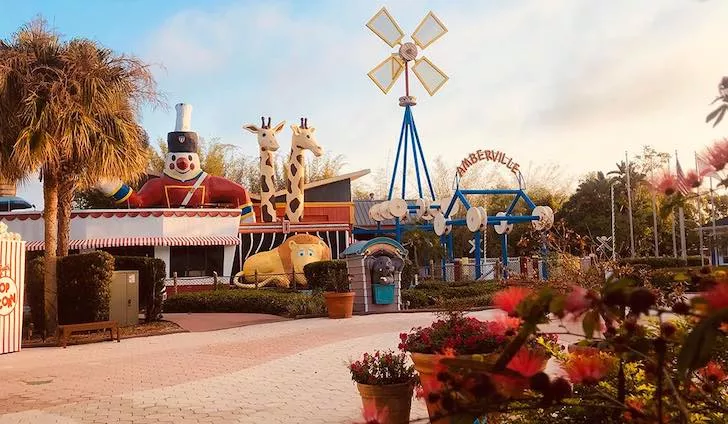 Disney Cruise Line
Maybe it's time to explore Disney Cruise Line if your family has enjoyed Disney theme park vacations. Beyond Florida, the Bahamas, and the Caribbean, check out an itinerary, such as Mediterranean, Northern European, or Alaska cruises. Trips from Disney Cruise Line are actually two holidays in one. Next, families will appreciate all of Disney's entertainment, shows, stories, and excellent service. Second, at all ports on your cruise itinerary, immerse your family in new cultures and nations. The added advantage to cruising with college students is that the adult areas on the ship, including the Peaceful Cove pool, Senses Spa, and restaurants for adults only, such as Remy and Palo, can now be enjoyed.