It's no wonder that Italian is one of the most common foreign languages for native English speakers, with over 60 million native speakers, and the fact that Italy ranks as one of the top 5 tourist destinations in the world. If you are interested in learning the Italian language, you are in the right place where you'll find all the information regarding the best programs to learn the language.
These programs are both online and offline, via apps, and being offered by institutions in the U.S., respectively. The program caters to teach students in all the spectrum. Reading, writing, speaking, and grammar are just a few to name. Students of all age groups can opt to learn the Italian language.
Below you will find a list created for your benefit. You will find a brief detail about the Italian programs which will help you in your search for the best program for you. Hope this list helps you. Wishing you good luck!
Rocket Italian
In teaching realistic vocabulary and Italian grammar, Rocket Italian does an outstanding job. Besides communicating with native speakers, this could be the best way to learn Italian. The majority of this audio course is focused on two separate Italian lesson categories: interactive audio lessons and lessons in language and culture. The interactive audio lessons are based around a native Italian dialogue between two speakers that are recorded. These dialogues have descriptions in English and typically teach the language in "chunks" or phrases versus individual words that are suitable for learning Italian for conversation. All in all, this is one of the most comprehensive courses on the market, allowing even utter beginners to achieve a degree of core language proficiency.
Founded In: 2004
Location: Hawthrone, California
Ranking: 1
Contact: 310-601-4958
Apply Now
Italianpod 101
Italianpod101 includes audio lessons in the form of a podcast. A documented conversation between two native Italian speakers is discussed in the East podcast segment. Every lesson is presented by two hosts and provides insight into Italian traditions, grammar points, and interesting vocabulary. They also assist in breaking down every new idea presented by the lesson. Each lesson includes complete transcripts in Italian as well as English. Users will also listen to new words and phrases on slow playback. Lessons are divided into podcast seasons and are typically categorized by level and subject of difficulty.
Founded In: 2008
Location: Onine
Ranking: 2
Contact: contactus@italianpod101.com
Apply Now
Duolingo
Duolingo is an excellent way to learn the Italian language. The app is designed around a game-like format and, through example, sentences and definitions primarily teaches grammar. When using the app, users are expected to listen, talk, read, and write. Each lesson is essentially a series of tasks that introduce and enable the user to practice new Italian words. The tasks can vary from filling in the blank, listening and speaking, listening and writing, and translating phrases. The app provides a user forum where learners can ask questions to each other and address any issues they have while studying their target language.
Founded In: 2012
Location: Pittsburgh, Pennsylvania
Ranking: 3
Contact: https://www.duolingo.com/contact
Apply Now
Pimsleur
Pimsleur is an audio course designed specifically to improve your conversational skills and teach you to read in the language of your destination. Pimsleur has made its courses accessible for a monthly subscription through their mobile app. Each level of the course is a series of audio lessons for 30 minutes. The signature question-recall-response technique perfected by Pimsleur is used in these lessons. This method allows you to answer in Italian to questions and prompts, just as you would if you were to start talking in real life to a native Italian speaker. You will learn the basic Italian that you need to speak Italian with Pimsleur, as well as be able to read in the language.
Founded In: 1980
Location: USA
Ranking: 4
Contact: 800-831-5497
Apply Now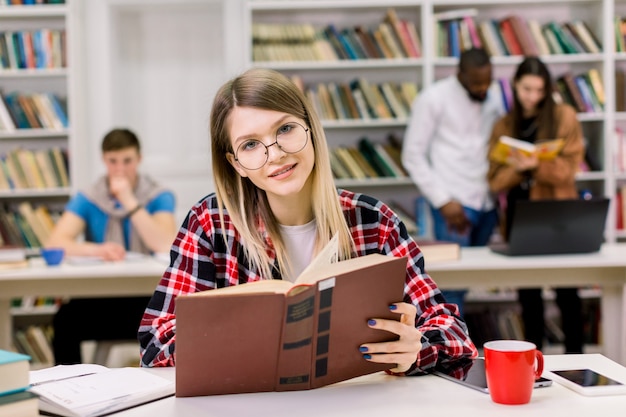 Babbel
Babbel Italian offers lessons in a quiz format. The course introduces fresh content and asks users questions about the content to make it stick. To test your knowledge, quizzes use several choices, matching, and fill in the blank questions. Babbel begins to have dialogues at the end of lessons as you work through the most basic terms and phrases so that users can see new words in the sense of a written conversation. The course level varies from absolute beginner to moderate low level. The course will not necessarily introduce you to an Italian conversational standard, but it will leave you with an Italian grammar and vocabulary base.
Founded In: 2008
Location: New York City, New York
Ranking: 5
Contact: 888-901-2932
Apply Now
University of Delaware Department of Languages, Literatures & Cultures
Students enrolled in the Italian program at the University of Delaware will find it one of their academic career's most rewarding linguistic and cultural experiences. Dynamic courses in language, literature, culture, and society, film, history, politics, and current affairs are offered by a committed and expert faculty; both taught in Italian and English. Students can master the four language skills on campus and by studying abroad, listening, speaking, reading, writing, while immersing themselves in Italy's culture. The program offers, in addition to the Bachelor's Degree in Italian Studies, two Master's Degrees in Italian to help students prepare for a career in international business, translation, marketing, travel, education, or several other non-profit and for-profit fields.
Founded In: 1833
Location: Newark, Delaware
Ranking: 6
Contact: 302-831-2591
Apply Now
Bachelor of Arts in Italian at Central Connecticut State University
The Bachelor of Arts program in Italian discusses both the social and linguistic elements of Italian culture. Students will learn intermediate skills in Italian speaking, reading, and writing; investigate in related literature the imaginative expressions of the language, and put all in perspective through coursework in Italian history. Twelve required elective credits approved by faculty will allow students to tailor their studies to better suit different career paths. Students who also wish to obtain teaching certification have a Bachelor of Science option available.
Founded In: 1849
Location: New Britain, Connecticut
Ranking: 7
Contact: 860-832-3200
Apply Now
Mira Costa College International Languages Department
Courses in Italian are provided by the International Languages Department to provide the basis for language research. When required for transfer, they also meet either the humanities requirement for general education or the proficiency requirement in a foreign language. A Bachelor's degree will lead to a career in advertising, broadcasting, consulting, interpreting, teaching, foreign service, public relations, social work, and sales in an international language such as Italian.
Founded In: 1934
Location: Oceanside, California
Ranking: 8
Contact: 760-795-6844
Apply Now