You will need a medical school to make a move into your future if you are looking to enter or further your career in the area of the healthcare industry. A student thinking about a career in the medical field would need to have at least a bachelor's degree and earn an appropriate score on the standardized Medical College Admission Test (MCAT). In Ohio, there are a variety of excellent medical schools, making the state a great choice for pre-med students everywhere. For both study and primary care, a handful of these schools rank very highly. Ohio medical schools are beginning to get more and more recognition with such a solid roster of well-respected schools (meaning more competition). The best medical schools in Ohio have been listed here to help you learn the skills necessary to get started in the healthcare industry.
Pursue medicine programs in Ohio, which currently has top-ranked medical schools offering programs. Read and determine which program is right for you by reading an overview of all the listed schools along with their degree programs, tuition details and program choices. Good luck!!!
Case Western Reserve University School of Medicine
Case Western Reserve University School of Medicine, based in Cleveland, Ohio, has been recognized as a leading medical education institution for more than 175 years remaining at the forefront of medical education evaluations over the years. In addition, this medical school is also well known for its groundbreaking biomedical research and education related to healthcare. Case Western Reserve is currently listed as the number 1 medical school in the state of Ohio, which includes the largest biomedical research learning institute located here. This Ohio medical school provides more than 22 options for degrees and programs and is also ranked number 14 nationally for turning out well-educated faculty graduates. More African American doctors are graduating from medical school today, making it a diverse and multicultural college campus community. Medical students here get the tremendous benefits of the ongoing association of this higher learning institute with 4 leading hospitals in the local region. This includes the Cleveland Clinic and among others, MetroHealth Systems. Students can opt for the Training Program for Medical Scientists or the more conventional university program that has been around since 1843.
Founded In: 1843
Location: Cleveland, Ohio
Ranking: 1
Contact: 216-368-2000
Apply Now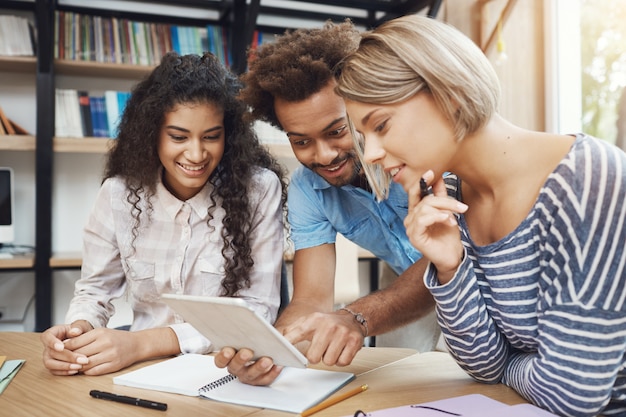 Ohio State University College of Medicine
This top-ranking university medical college provides a revolutionary and genuinely creative program for research and learning that is considered world-class by many of the world's leading education professionals. For more than 100 active years of top-notch learning experiences in medicine and scientific-based patient care, this Ohio medical school has been part of the healthcare training network. There are well over 2,000 plus faculty members who each have a wealth of expertise that they are proud to share with the next generation of physicians, medical researchers, and scientists who are willing to learn from these masters. Ohio State University College of Medicine combines early clinical training experiences with all of the required basic science learning gained through classroom teaching, in line with today's preferred modern learning curriculum. This offers a well-rounded and hands-on instructional curriculum model that works for medical students. There are more options for medical students studying on this highly desirable college campus to tailor their preferred learning programs that will better suit their educational and potential career goals.
Founded In: 1914
Location: Columbus, Ohio
Ranking: 2
Contact: 614-685-4411
Apply Now
Northeast Ohio Medical University
NEOMED has continued its mission and commitment to educating new health care physicians, medical researchers, and pharmacists since its establishment in 1973. Their philosophy includes strengthening health care for the people they represent through top-notch programs of preparation. Afterwards, the vast majority of students who graduate from this Northeast Ohio medical university school stay in the city. It also offers improved overall local healthcare coverage to local residents. In this vast area, the college continually strengthens the significance of community health and wellness education programs. Under a large umbrella of inter-professional training environments, medical and pharmacist students can learn to offer these students a practical learning experience that will help the public later down the road. For a truly unique educational experience second to none in the country, the school partners with some 150 clinical health care facilities and other universities. Northeast Ohio Medical University is strategically located in one of the top geographical healthcare regions of this country, offering students many incredible learning opportunities that will accompany them during and beyond their study. Northeast Ohio Medical University now offers a premier College of Graduate Studies, specializing in graduate education in pharmacy and medicine.
Founded In: 1973
Location: Rootstown, Ohio
Ranking: 3
Contact: 800-686-2511
Apply Now
The University of Toledo College Of Medicine and Life Sciences
This Toledo, Ohio, college campus is vibrant and welcoming, located on the shores of the magnificent Maumee River and Lake Erie. This region of Northwest Ohio offers many learning and cultural opportunities for medical students that are special to this area. For those who love sports of this sort, Toledo has semi-professional baseball and hockey teams. The city also houses a world-class zoo and a variety of favourite tourist metro parks that attract tourists every year from all over. A variety of degree options are offered by this well-respected medical school in Ohio, including regular medical degrees, convenient dual degree programs, top-notch graduate degree opportunities, and credential options. The campus also boasts a groundbreaking Interprofessional Immersive Simulation Center that takes medical students into medicine and healthcare's dynamic medical truth. This unique environment and educational opportunity help prepare students in their chosen medical field for life after graduation. This college is known as the first medical school to incorporate 3 distinct centres of integrated simulation expertise into one college campus. Today, with a state of the art surgical skills centre, a virtual immersive reality centre, and an advanced simulation centre, students train in progressive anatomy.
Founded In: 1964
Location: Toledo, Ohio
Ranking: 4
Contact: 419-383-4000
Apply Now
University of Cincinnati College of Medicine
The highly revered University of Cincinnati College of Medicine is another fine medical school located in Cincinnati, Ohio, situated in the very heart of this exciting city that offers a lot of cultural attractions and learning opportunities. This medical college is renowned for its distinguished tradition of opportunities for medical and scientific study, and students from close and far come from medical and research to pursue their dreams of a medical career. UC of Medicine is also the oldest high school in the magnificent rolling Allegheny Mountains, located west of it. As a consequence, with major medical and research related contributions, medical students graduating from this stellar medical college will join the ranks of many distinguished alumni who have gone on to make a positive mark on the medical field.
Founded In: 1819
Location: Cincinnati, Ohio
Ranking: 5
Contact: 513-558-7333
Apply Now
Wright State University Boonshoft School of Medicine
Wright State University Boonshoft School of Medicine is a proud part of Dayton, OH, history, located in the gorgeous Miami Valley in the Southwest Ohio area. In 13 primary medical specialities, the college provides a range of degree pathways and offers residency training programs, and in another 10 sub-specialities, additional fellowship training. A master's degree in public health and pharmacy/toxicology is also offered by the college. Rather than forcing medical students to complete all their conventional studies in a university setting first for an incredible learning opportunity not available elsewhere, Wright State provides earlier hands-on clinical training at one of its associated 8 leading health/medical teaching hospitals. The medical instructors agree that students benefit from a greater opportunity for clinical learning that offers students the opportunity to care for patients from different cultures and backgrounds.
Founded In: 1973
Location: Dayton, Ohio
Ranking: 6
Contact: 937-775-2934
Apply Now
Ohio University Heritage College of Osteopathic Medicine
The only osteopathic medical school based in Ohio is the Ohio University Heritage College of Osteopathic Medicine. In 1975, the college opened, and now its campuses and training settings have expanded. This Ohio medical school positions its teaching focus on patient-centred treatment and dedication to excellence, true to their calling. The services provide pre-medical preparation for undergraduate medical education and continue with educational opportunities for superior internship centred on primary care. Set within a beautiful campus, Ohio University History of Osteopathic Medicine provides urban communities with real-life medical training in rural settings. The college also supports community involvement and charitable opportunities to provide underserved Appalachian residents with healthcare.
Founded In: 1975
Location: Athens, Ohio
Ranking: 7
Contact: 740-593-2158
Apply Now