In general, once you have corrected your mistakes and plan to go on in life, the past doesn't have to affect the future. A convicted felon may pursue many degree programs, but it could be more difficult to find jobs in specific fields than others. Nonetheless, it would be a good decision taken by felons who would like to pursue a college degree. It makes you more employable, in many sectors, and is a good way of earning than being known to be a felon for life. Those with a college degree have a smaller unemployment rate, and in the job market, they have more chances.
Taking into account the right degrees for felons will help you make a good decision to move forward. While it's a smart thing to understand the amount of time it would take to complete a degree, there's more to it than that, as well as the salary prospects you will have from it. It's important to remember your preferences when selecting what the right degrees for felons could be.
We have assembled a list of the ten best degrees for felons to help in choosing the right degree for a convicted criminal. There are programs that could open doors to exciting careers. The list is meant to help students with a criminal record make wise educational decisions. Wishing you good luck with your future!
Psychology
Due to its fascinating content and professional applicability, psychology is one of the most common college degrees. Although several professions and degrees are difficult to navigate for ex-felons, such as health sciences and education, a degree in psychology may provide those who have served time with many career opportunities. At the undergraduate and graduate levels, psychology degrees prepare students to consider what influences individual actions and reasoning, as well as psychological ideas and persons that have contributed to the field. General psychology, pathological psychology, social psychology, and more can be included in the classes. Private industry, social services, government, entrepreneurship, and graduate school may provide career pathways.
Entrepreneurship
Entrepreneurship provides occupational choice and financial independence for certain people who have been accused of a crime. Owing to constraints and bias, many ex-felons find it challenging to follow conventional educational and career routes, but a degree of entrepreneurship will provide the experience and expertise it takes to be self-employed. In general, entrepreneurship degrees are located in the business school or department of an institution such that students obtain a thorough business experience by taking basic classes in accounting, economics, finance, and marketing. Furthermore, students take specific classes related to becoming a business owner, such as planning of business strategies, entrepreneurship, accounting for small enterprises, and small business management and marketing.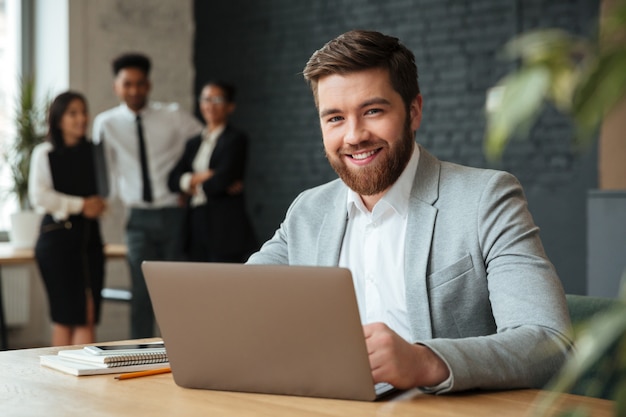 Substance Abuse Counselling
While not all criminal offences are drug-related, many ex-felons leave the prison system with the intention to help people afflicted by the misuse and addiction to narcotics and alcohol. A degree in counselling for substance abuse provides a way for these people to pursue their desire to help them earn a living. At all stages, from associate to PhD, substance abuse counselling degrees are offered. It is important for potential applicants to see that they meet admission requirements and because of a previous felony record, they would not be disqualified from applying. Courses can include abnormal psychology, theory, and practice of counselling, foundations of addiction, and introduction to human services.
Culinary Arts
A degree in culinary arts has provided a path to salvation for many ex-felons through education and socially useful jobs. Culinary arts delivers degrees at all levels and allows individuals entry-level positions that provide the potential for promotion based on hard work and merit. Students should specialize according to their preferences in particular kinds of food and food preparation. Within community colleges, culinary programs may be held, and are very open to encouraging people of criminal records. Furthermore, certain culinary schools will encourage people with criminal backgrounds to obtain an education based on the type of crime perpetrated and how long after the crime happened.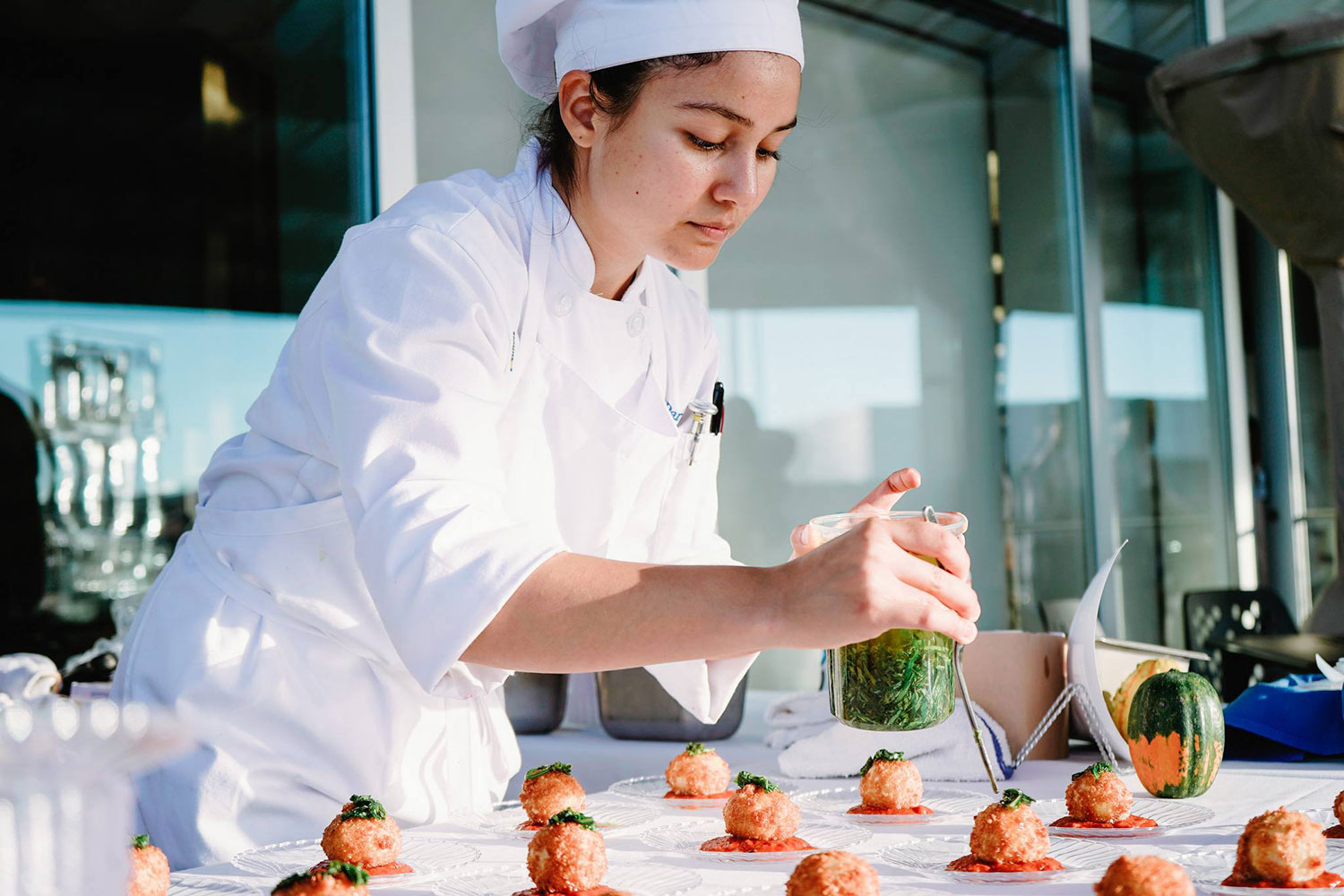 Computer Science
Due to its ever-changing coursework and demand from employers, computer science has always been a very common major. Virtually any company can apply the skills and experience one can gain through a computer science class, allowing ex-felons the ability to apply for work both far and wide. This boosts the chances of meeting an employer able to look beyond prior transgressions and offer an opportunity to someone with a felony. Potential majors in computer science should provide strategic insight as well as the potential to think objectively and logically. Courses include computer programming, database design, introduction to computer science, and development of software.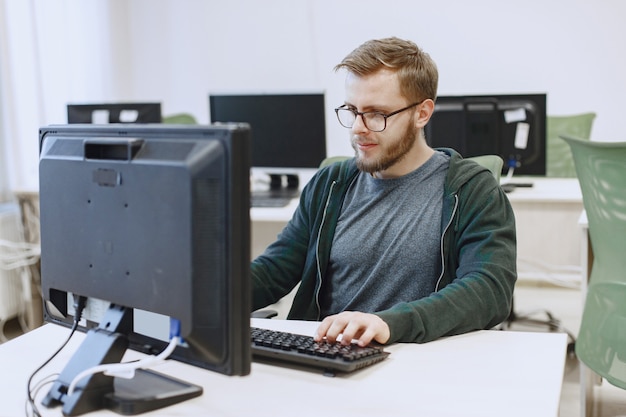 Paralegal
In the legal process, often persons with a felony grow a curiosity. As such, some prefer to pursue a paralegal degree that helps them to become engaged as a paralegal with a legal professional. A paralegal's job is to carry out legal studies and support the activities of the lawyers or legal organizations with which they work. Paralegals can operate within the legal system for private lawyers, public attorneys, and organizations that transact business. A specific form of law, such as family, criminal, personal injury, and more, can be specialized by paralegals. Many paralegal programs, with some offered at the bachelor's degree level, are at the associate level. Courses can include paralegal introduction, legal research introduction, legal analysis, and tort law.
History
For those interested in historical knowledge and the study of the past, history degrees are a common alternative. Moreover, in many disciplines, a bachelor's degree in history has acted as a gateway to graduate school. History helps people to objectively think, coordinate information, interpret the writing, and research a liberal arts degree, all transferable skills that are widely sought after by employees. As such, the degree can be useful as a means to a stable and fulfilling career for the person with a felony who is pursuing an undergraduate degree. British history, Latin American history, U.S. history, and many more are included in the classes. Usually, the major is cross-disciplinary, which means that students can select classes from several fields, such as anthropology, economics, gender studies, and sociology.
Graphic Design
A variety of different organizations continue to be in high demand for graphic design careers, making it an ideal choice for ex-felons pursuing a degree that offers work experience, livable incomes, and heavy demand. Students have the ability to use their imaginative talents in addition to technical instruction, which is beneficial to those involved in art and the artistic process. At the level of associate and bachelor degrees, graphic design degrees are easily available and can be completed online in as little as 18 months. Coursework covers the fundamentals of graphic design, computer design, and typography. Graphic designers work or may seek self-employment in a wide range of organizations.
Vocational Studies
Vocational paths such as automotive, carpentry, electrician, HVAC, and welding have always served as exemplary career paths for people convicted for committing a crime. There are many advantages of vocational programs, like training a student for a particular career that pays well. This trade professional usually does not have as many roadblocks and hurdles to entry as other sectors, as can be said about the universities that offer these degrees, which are primarily two-year community colleges. As for all degree programs, as they apply to criminal convictions, it is necessary to consult directly with the college for admission requirements.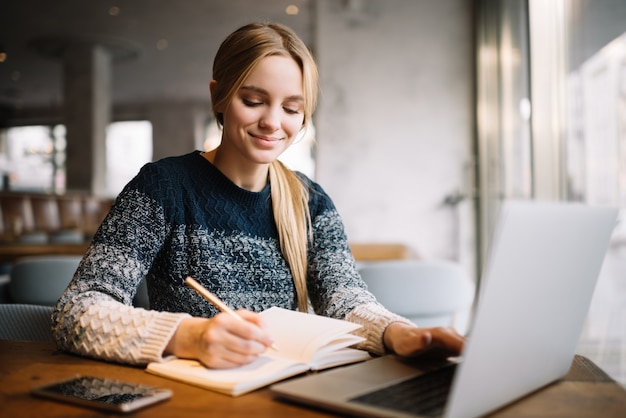 Construction Management
A construction management program, equivalent to vocational degrees, trains graduates for a particular position in a trade environment. A construction management program, delivered predominantly at bachelor's and master's degree levels, teaches students how to plan, oversee, and maintain all the moving pieces of a commercial or residential construction job. To ensure that the work is completed on schedule and budget, the profession is very fast-paced and needs high standards of organization and leadership.  Courses cover building materials and procedures, reading of design plans, timing and regulation of construction, mechanical and electrical concepts, and structural principles.