Computing in today's day and age has become a part of everyday life. It can be used in various fields and is essential to learn to smoothly function in an era of dominance of technology. This has led to a rise in students opting for the subject of computer science for their further studies. Several colleges under the City University of New York university system offer the computer science program to a wide range of students planning to study computer science. Computer science is known to offer many lucrative careers and is a subject with a broad scope and hence is becoming popular with each passing day.
CUNY is New York's famous public university system with a number of public institutions under it. The CUNY system consists of three types of institutions; senior colleges, community colleges, and graduate or professional schools. These institutions provide a plethora of programs and courses which can be availed of by students from all across the world. The United States' largest urban public university, CUNY pushes towards social mobility and encourages a transformative space filled with people from diverse backgrounds.
Supporting students to explore the tech-savvy world, almost every CUNY institution offers a computer science program. Here, you will find a list of the top CUNY schools that offer the program at affordable rates. The basic requirements to know about the programs will be mentioned for your knowledge of the schools on the list. Good Luck with finding the college of your dreams!
Lehman College
Lehman College is a popular college in the Bronx area as it is the only institution with four-year programs in that area. Lehman College offers various programs related to computer science apart from its general understanding of the subject. It offers courses that are specialized and easily opens doors to professional settings. The college has both graduate and undergraduate programs, and certificate programs that students can apply to. Studying at Lehman College, students can be part of a diversified community and a broader knowledge system. The college is a senior college of the City Universities of New York situated on a 37 acres campus, with a student-faculty ratio of 16:1.
Founded In: 1968
Location: Bronx, New York
Ranking: 53 in Regional Universities North
Contact: (718) 960-8000
Apply Now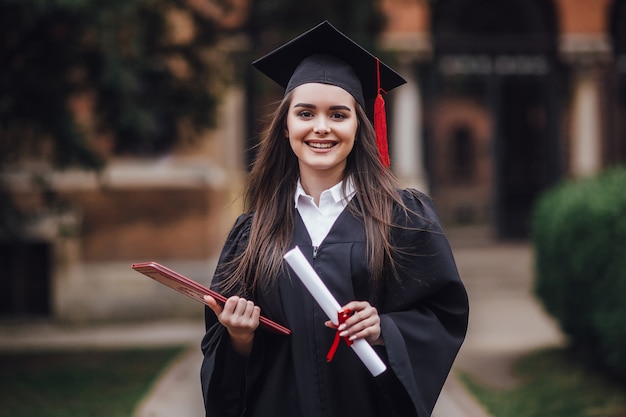 Brooklyn College
Students with an aim to make a livelihood out of the subject of computer science must check out the computer science program at Brooklyn College. Offered at both undergraduate and graduate levels, these courses look promising as it is being offered in one of the largest Computer and Information Science departments in metropolitan New York.  The college also offers various facilities and equipment that can be used by students during their course of study. Studying at Brooklyn College will introduce you to opportunities in ever-evolving and futuristic fields that are significant both career and academic wise. The college sees a total undergraduate enrollment of 14,970 students in its 35 acres campus. The student-faculty ratio at CUNY Brooklyn College is 18:1.
Founded In: 1930
Location: Brooklyn, New York
Ranking: 62 in Regional Universities North
Contact: (718) 951-5000
Apply Now
Medgar Evers College
Medgar Evers College is one of the public universities under the CUNY system. Known as the youngest senior college, it offers bachelor's degrees and associate degrees. With the need for a community college, the Medgar Evers College was established as a result of the long struggle of the black community of Brooklyn, New York. The Computer Science department of the college seeks to produce innovators of change, giving prior importance to underrepresented minorities who wish to pursue their higher education in this field. The department attempts to provide a scientific-educational experience and develop in student's high-level analytical skills and communication skills.  The college sees a total undergraduate enrollment of 5,798, with a student-faculty ratio of 14:1.
Founded In: 1970
Location: Brooklyn, New York
Ranking: 41-53 in Regional Colleges North
Contact: (718) 270-5000
Apply Now
Baruch College
Baruch College is one of the top ten CUNY senior colleges. The computer science course is offered in Baruch College's Zicklin School of Business by the Paul H. Chook Department of Information Systems and Statistics. The department provides undergraduate, graduate, executive, and PhD programs to a wide range of students. The Information Systems courses and programs provide a strong foundation in the technical, business, and managerial issues related to information technologies. Situated in the heart of New York, Baruch College has a small campus on 3 acres of land and with a total undergraduate enrollment of 15,482. The student-faculty ratio at Baruch College is 19:1.
Founded In: 1919
Location: New York
Ranking: 16 in Regional Universities North
Contact: (646) 312-1000
Apply Now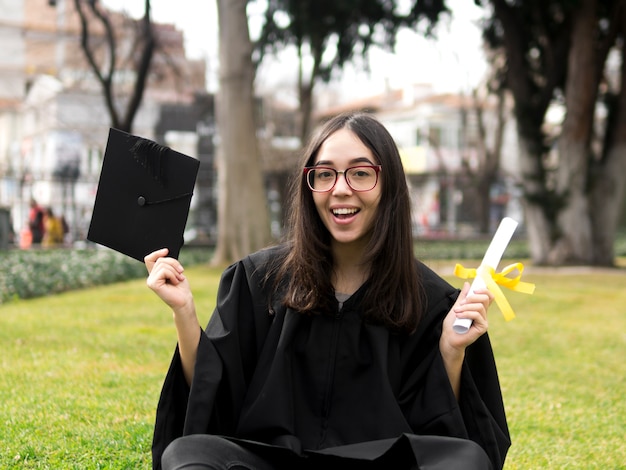 The City College of New York
The City College of New York computer science department represents the diversity of New York City's population. The department is keen on providing a curriculum that assures the technical demands of businesses today and the research needed to meet future information requirements. The areas of specialization include artificial intelligence, computer vision, networking, database systems, computer-human interaction, computer graphics, and numerical and symbolic computation. The department offers various opportunities to its students to excel in their endeavours as a computer science student starting from an undergraduate program where advanced students can enter the field of research at an early stage. City College of New York's campus size is 35 acres situated in an urban setting.
Founded In: 1847
Location: New York
Ranking: 176 in National Universities
Contact: (212) 650-7000
Apply Now  
Hunter College
At Hunter College, students will find various opportunities to hold on to. The college offers more than one hundred undergraduate and postgraduate programs of study. The Department of Computer Science is located at Hunter's 68th street campus on the upper east side of Manhattan. Providing students with outstanding groundwork both for employment as computer professionals and for future graduate study, the department expects students to construct creative solutions to challenging problems in a variety of contexts. The department shall enrich students with an innovative learning experience and provide skills of computing technologies that will help in their careers. Hunter College sees a total undergraduate enrollment of 17,121, with a student-faculty ratio of 13:1.
Founded In: 1870
Location: New York
Ranking: 17 in Regional Universities North
Contact: (212) 772-4000
Apply Now  
Queens College
Computer Science is an exciting and rapidly changing discipline, and students at Queens College have the opportunity to study undergraduate, graduate, and PhD programs in this expanding field. The computer science faculty at the college consists of leading researchers in many areas of computer science, including algorithms, analytics, artificial intelligence, etc. Applying to the programs at Queen College will heighten the student's technical skills and advance them towards a brighter career while they demonstrate innovations of change. Students can also develop their entrepreneurial skills through this course and apply them in their careers.
Founded In: 1937
Location: Queens, New York
Ranking: 50 in Regional Universities North
Contact: (718) 997-5000
Apply Now 
York College
The department of Computer Science at York College aims to provide students with the opportunity to learn theoretical and practical knowledge about the subject. The programs at the college attempt to enable students to apply this knowledge in the real world and solve real-world problems in an increasingly diverse, ever-changing, and technology-driven world. Students majoring in the subject will learn various skills and ways of dealing in the professional world. The department shall prepare students to understand theoretical aspects, demonstrate competency and understanding in the physical aspect and also in the practical aspects of computers, computer technology, and innovative digital technology. Located in Jamaica, the campus sits on 50 acres of land with a total undergraduate enrollment of 8,116.
Founded In: 1966
Location: Jamaica, New York
Ranking: 38 in Regional Colleges North
Contact: (718) 262-2000
Apply Now  
College of Staten Island
College of Staten Island and its computer science department offers various programs to its prospective students. The programs include Computer Technology (AAS), Computer Science (BS), Computer Science-Mathematics (BS), Information Systems and Informatics (BS), Master of Science in Computer Science (MS), and Computer Science (PhD). These programs are offered in light of helping students by providing opportunities to learn about the ever-changing technological world and prepare students for careers as computer professionals or pursue further studies. The department's basic aim is to clear the base of the subject and refine students with the knowledge that they ought to know. Staten Island is one of the largest CUNY institutions set at 204 acres.
Founded In: 1976                                   
Location: Staten Island, New York
Ranking: 132 in Regional Universities North
Contact: (718) 982-2000
Apply Now  
Bronx Community College
Bronx Community College is a CUNY institution that offers computer science programs. The Bronx Community College is one of the most famous colleges under the CUNY system and the highest degree offered is an associate degree. The college prepares students for a successful transfer to a senior college and the computer science department at the college teaches students how innovations of change are important aspects of a growing technologically dependent society. The program shall enhance the student's ability by giving them exposure to various skill sets and refine their knowledge of the subject. Bronx Community college is a public institution with its main focus on preparing students to face and enter the challenging world.
Founded In: 1957
Location: Bronx, New York
Ranking: 13 Largest New York Community Colleges
Contact: (718) 289-5100
Apply Now