This article is for you, whether you're a newcomer to New York City looking for a nice bartending job… or a "Big Apple" native looking to better your bartending skills. Many looking to stand out from the crowd with a better-looking resume have come to the right spot, as bartending schools encourage you to do just that. Rather than haphazardly applying for bartending positions with little experience… or sweating it out as a barback or busser to finally secure a bartending job… many aspiring bartenders opt to attend a professional bartending program.
Attending a top NYC Bartending School is a brilliant choice for ambitious bartenders who want to spend their nights entertaining hundreds of customers, and these top NYC bartending schools aren't the usual online classes. One of the best aspects of living in this big city is having access to some of the best bartending schools in the world. Bartending schools in New York City have high-quality on-the-job teaching, with tips, tricks, and professional manners – stuff you can't do on a computer.
We hope that this article has gotten you off in the right direction. Here are the best bartending schools in New York City.
ABC Bartending School
The ABC Bartending Schools program is available all over the country. They are North America's biggest privately run bartending school system, with locations in Miami, New York City, Dallas, Los Angeles, Hawaii, San Francisco, and Atlanta, to name a few. Tony Sylvester (the owner) has a stellar reputation and has been arranging bartending courses nationally since the late 1970s, regardless of the location. The most significant advantage of enrolling in ABC Bartending School is the price. While some of the other schools on this list of the best bartending schools in NYC would cost more than $500, you can get 40 hours of instruction just for $395. This is absolutely unbeatable. You'll get excellent bartending experience from some NYC veterans for a cheap price.
Founded In: 1977
Location: New York, NY
Ranking: 1
Contact: 212-594-4146
Apply Now
New York Bartending School
The New York Bartending School has you covered, whether you're a beginner looking for bartending credentials, an experienced bartender looking to further your skills, or a home mixologist looking for a fun learning opportunity. New York Bartending School is the oldest and most reputable independent bar school in the United States, as well as the self-proclaimed "#1 bartending school in America." Every Monday, the industry-level bartending course at New York Bartending School starts. You can register online or in-person, and they have full-day, weekend, and flexible hours. The New York Bartending School credential program is a rigorous bartending and mixology preparation program.
Founded In: N/A
Location: New York, NY
Ranking: 2
Contact: 212-768-8460
Apply Now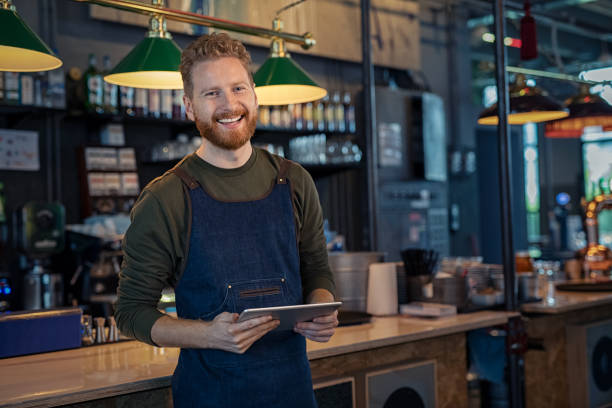 American Bartenders School
The American Bartenders School is strategically situated in the heart of Manhattan, between Penn Station and Madison Square Garden. They're also conveniently accessible by subway from all five boroughs, the New Jersey Path train, or the Long Island Railroad. ABS offers a 40-hour, full-certification bartending course that will thoroughly train you for a career as a bartender in New York City. The American Bartenders School provides a FULL DAY or PART DAY program, allowing you to finish your training in one to two weeks. They also have a FLEX platform that allows you to create your own schedule based on your needs.
Founded In: 1969
Location: New York, NY
Ranking: 3
Contact: 917-818-0050
Apply Now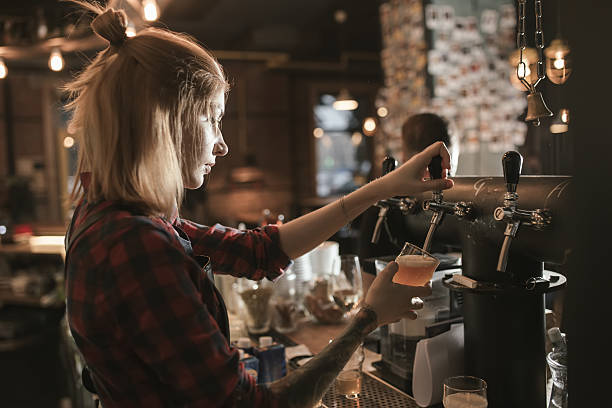 1-800-Bartend
Since 1989, 1-800-BARTEND has been training the next generation of New York bartenders. They make it simple for their students to learn how to become competent, A.T.A.P. licensed alcohol servers, with locations around NYC and Long Island. 1-800-BARTEND is New York's #1 option for learning how to bartend, whether you're looking for a fun and thrilling future in mixology or really want to learn the safe and proper way to make tasty cocktails. The goal is to educate, inspire, and encourage the next generation of bartenders to achieve their goals while serving professionally and skillfully.
Founded In: 1989
Location: Queens, Nassau, Suffolk, NY
Ranking: 4
Contact: 212-924-4800
Apply Now
Columbia School of Mixology
Since 1965, the Columbia School of Mixology has been teaching bartenders, and their graduates have gone on to achieve tremendous success at every level of the industry. You should be confident that a Columbia School of Mixology alum has performed there, from pubs and clubs to private hiring and catering. The Columbia School of Mixology, which was established in 1965 and was formerly affiliated with Columbia University, now represents the Columbia community as well as professionals looking for a hobby, burgeoning bartending occupations, and students from all over New York City.
Founded In: 1965
Location: New York, NY
Ranking: 5
Contact: 217-720-3208
Apply Now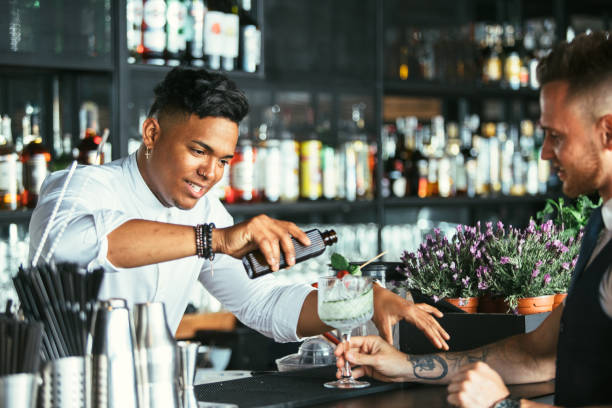 Shake and Pour Bartending School
The Shake & Pour Bartending School is based in Bloomfield, New Jersey. With a minimum of 10 years of experience teaching bartenders all over the country, Shake & Pour has the best and most experienced instructors in the United States. The interior of Shake & Pour Bartending School was built to complement the most common bar setups in order to guarantee that their graduates get the finest and most satisfying experience imaginable. The expertise and skills gained from Shake & Pour will make you money! Shake & Pour has excellent work placement assistance and bartending internships, with positions available in New Jersey and New York.
Founded In: N/A
Location: Bloomfield, NJ
Ranking: 6
Contact: 973-337-6837
Apply Now
Bar Academy 101
Bar Academy 101 was founded in June 2010 with a single goal in mind. The aim was to have a low-cost, hands-on bartending training program in Northern New Jersey. This is the mission of owner Robert C. Troisi, who has almost 19 years of experience and training in the bar industry. They've added more interesting activities and courses along the way, such as Wine Education and Wine and Chocolate Pairing. They also offer Craft Beer Tasting and Beer Education, as well as hands-on Sangria Making and their new and thrilling Glass Painting workshop, where students paint on bar glasses rather than canvas!
Founded In: 2010
Location: Montclair, NJ
Ranking: 8
Contact: 862-438-0385
Apply Now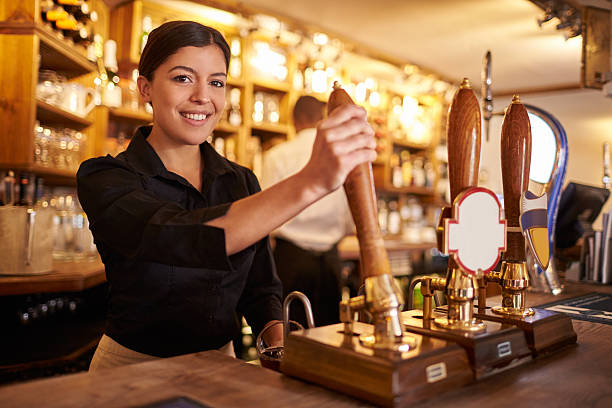 Famous Bartending School
Famous bartending academy, established in 2014, is more than just a school. For lunch and happy hour, it's the landmark and the heart of downtown Newark. Since 1985, Famous has been representing the business world and is a neighbourhood favourite. The owners decided to develop their business not only as a restaurant/lounge but also as a bartending school and training facility at the beginning of 2014. Students gain real-world exposure at Famous, where they study and exercise skills in a real-life pub.
Founded In: 2014
Location: Newark, NJ
Ranking: 7
Contact: N/A
Apply Now