For future healthcare professionals, Med Schools in Virginia offer a wide variety of degree programs. Some of the programs offered in this state include Doctor of Medicine (M.D.), Doctor of Philosophy in Public Health, and Doctor of Philosophy in Molecular Pathology. Via classrooms, students in these medical programs study as well as get practical training in laboratories or clinical environments. Studying these courses helps you to practice medicine and provide patients with care.
You can work as a doctor, nurse, and surgeon, depending on your own career goals. It is also possible for students who complete Med Schools in Virginia degree programs to get into the medical study. Students can participate in a 4-year program for Doctor of Medicine (M.D) or a 2-year Master of Science (M.S.) program. Students can also enrol in a Doctorate OF Philosophy. It typically takes 4-5 years for the doctorate program to complete.
Students interested in studying in Virginia may check out the following list and get information about the medical schools in Virginia. Hope you get a rough idea about the schools and find the one that suits you the best. All the best!
Eastern Virginia Medical School
In the south-eastern region of Virginia, generally known as Hampton Roads in the city of Norfolk, VA, this public medical school is located. It was established in 1973 by a mainly grassroots initiative among local philanthropists and business leaders who saw a need in their growing area for more local medical doctors and other healthcare professionals. The only tertiary level 1 trauma centre in the region is located in Sentara Norfolk General Hospital, which is part of the vast campus and training centres of the Eastern Virginia Medical School.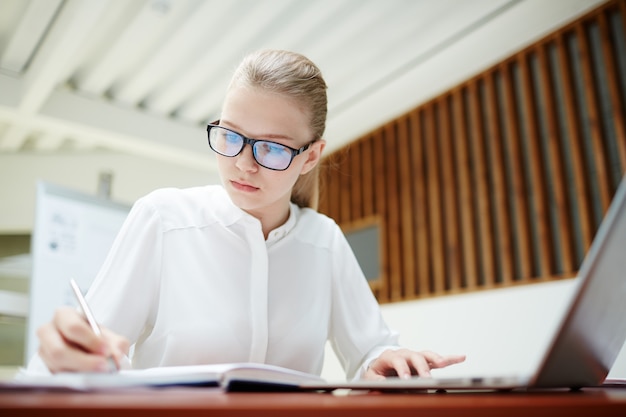 This also includes the renowned King's Daughters Children's Hospital, which is designated as the only stand-alone medical facility devoted to pediatric medical treatment in the entire state of Virginia. In geriatrics, paediatrics, cancer care, and diabetes, this medical school is always at the forefront of innovative advances in medical education, science, healthcare, and speciality medical care. Via volunteer medical missions like Operation Smile, CONRAD, Global Brigades, and Physicians for Peace, EVMC graduates continue to give back to their communities and the entire world. The school has made several lists of honours for its premier MD primary medical care program and its esteemed preparation program for physician assistants as well.
Founded In: 1973
Tuition: $35,319 In-State, $59,881 Out-state
Location: Norfolk, Virginia
Ranking: 1
Contact: 757-446-5600
Apply Now
University of Virginia School of Medicine
The well-known University of Virginia School of Medicine is a medical school graduate program located in beautiful Charlottesville, Virginia, based at the University of Virginia. It was built by the respected Thomas Jefferson back in 1819. Students in medicine can choose between an M.D. Doctor of Medicine degree or Doctor of Philosophy PhD degree.
The prestigious University of Virginia Health System has long been affiliated with the hospital, and the medical school is also related to the Inova Health System in that area. The UVA SoM has a rich history, and in the United States, it is the tenth oldest known medical school. The founding fathers of the school promoted a genuine hands-on learning curriculum. It had the country's first-ever anatomical theatre where students could watch Thomas Jefferson himself perform operating procedures.
Founded In: 1819
Tuition: $48,292 In-state, $59,098 Out-of-state
Location: Charlottesville, Virginia
Ranking: 2
Contact: 434-924-3627
Apply Now 
Virginia Commonwealth University School of Medicine
The School of Medicine of Virginia Commonwealth University opened its doors back in 1838. Today, the school is considered one of the best urban academic medical centres by many and provides a broad and groundbreaking curriculum of research interests in many different medical fields and fields of research. As part of VCU's MCV campus, this medical school is located in bustling Richmond, Virginia.
In addition to an M.D. degree, the school provides students with a multitude of different masters, doctoral and interdisciplinary programs, exceptional residency training, and prospects for postdoctoral study. There are more than 300 science researchers at the hospital, and over half of the funded VCU research award grants are set aside for the School of Medicine. Additionally, this prestigious medical school program is also assigned 86 per cent of the major and coveted National Institutes of Health Funding of the university.
Founded In: 1838
Tuition: $34,148 In-state, $54,917 Out-of-state
Location: Richmond, Virginia
Ranking: 3
Contact: 804-828-9630
Apply Now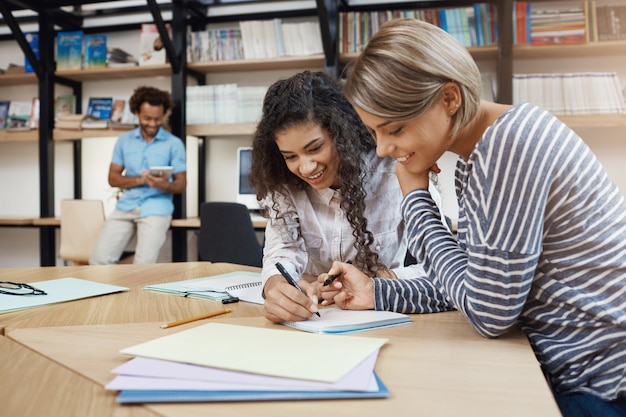 Virginia Tech Carilion School of Medicine
This groundbreaking medical school, situated in Roanoke, VA, is considered one of the country's newest models of medical education. For a truly unique educational opportunity not available anywhere else at present, this school blends both private and public medical school education collaborations. The underlying complex educational curriculum emphasizes patient-centred treatment, quality standards, the value of top-notch research, the format of evidence-based medicine, and interprofessional and interdisciplinary collaboration opportunities that provide medical professionals with a practical training module. In educating the next generation of health professionals and medical researchers, this college of medicine focuses on chronic disease management training, public health works, health, and wellness programs.
Founded In: 2007
Tuition: $52,802 In-state, $52,802 Out-of-state
Location: Roanoke, Virginia
Ranking: 4
Contact: 540-526-2500
Apply Now 
Edward Via College of Osteopathic Medicine
A 4-year Doctor of Osteopath D.O. degree is offered by the pioneering Edward Through College of Osteopathic Medicine program. The Virginia campus is located in scenic Blacksburg, VA, on the campus grounds of Virginia Tech. This medical teaching curriculum requires osteopathic doctors to operate in every state and a variety of different subgroups of specialities. In rural and small-town areas, the majority of graduates choose to work in primary care. Located in the stunning Blue Ridge Mountains, on a 17-acre campus, students have plenty of outdoor sports opportunities, excellent links with top health care facilities, and superior educational opportunities. Many students are attracted to this school for its affiliation with a larger university campus combined with a small-town college campus feeling that provides intimate connections with the community not found elsewhere.
Founded In: 2001
Tuition: $45,000 In-state, $45,000 Out-of-state
Location: Blacksburg, Virginia
Ranking: 5
Contact: 540-231-4000
Apply Now
Liberty University College of Osteopathic Medicine
In a fabulous setting with state-of-the-art equipment, the Liberty University College of Osteopathic Medicine offers a distinctly Christian campus and excellent cutting-edge medical training. In 2014, LUCOM first opened its doors and graduated in 2018 with its first batch of D.O. graduates. The school is fully accredited by the (AOA-COCA) and provides a supportive learning atmosphere with committed teaching professionals dedicated to delivering the best possible education to their medical students.
Medical students have several clinical training programs, mainly located in the southern regions and southwestern parts of Virginia, in line with the school's patient care engagement goals. The second osteopathic school of medicine to be opened in this state is Liberty University College of Osteopathic Medicine. It is situated in Virginia's Lynchburg. The school is one of 17 Liberty University Campus-related colleges and schools, and student physicians have many learning opportunities that include providing underserved patients with medical care.
Founded In: 2014
Tuition: $47,000 In-state, $47,000 Out-of-state
Location: Lynchburg, Virginia
Ranking: 6
Contact: 434-592-6400
Apply Now