Do students and families face a tough question as to which college to consider when the time comes? Every state has numerous Universities and colleges but which one is right for you?
We have come up with a list of the best colleges and universities nearest based on the FORBES America's Top Colleges list. Hope you enjoy reading the article while gathering valuable information as well.
Alabama – Auburn University
Auburn University was established way back in 1856 offers over 140 formal majors in 12 colleges along with over 300 clubs and organizations for students to choose from. The University has a number of NCAA championships in football, swimming and diving, making the Auburn Tigers a well-known name. And the campus is known to have a big impact on Greek life with 28 fraternities and 17 sororities for the students to choose from.
Alaska – University of Alaska
The University of Alaska was founded in 1917 and with eight colleges and schools under the institution, they offer 177 degrees and certificates in 117 courses. The University team known as the Alaska Nanooks have 10 NCAA championships in rifle shooting since 1994. Their courses in mechanical engineering, business administration and biological sciences are some of the most highly touted disciplines offered by the University of Alaska.
Arizona – University of Arizona
The University of Arizona was founded in 1885 that has plenty of program school under their name and offer more than 100 courses for the students to choose from. The University of Arizona has one of the most eco-friendly spaces in the country with its own biosphere and an arboretum on campus. It is also home to the largest institution for history on modern North American photography. The University of Arizona became the first institution in the country to offer an undergraduate degree in law as well.
The University's programs in physical sciences and health are some of the top courses offered. The University prefer giving the students as close to a real-life experience in order to get them ready for the real obstacles out there.
Arkansas – Hendrix College
Founded in 1876, the Hendrix College is one of the best liberal arts colleges in the country with students being offered a total of 34 majors and 37 minors to choose from.
The University has a total of 21 varsity teams that compete for the NCAA championship every year. The campus has no fraternities or sororities to choose from but they offer projects that take students through specialized courses and activities.
California – Pomona College
Pomona College was founded back in 1887 and was the No. 1 US College in 2015. The college offers 47 majors in addition to a whopping 600 classes for students. There are about 220 student organizations on campus which is why a majority of the students choose to live on campus. One of the many popular traditions that this college has is called Ski-Beach Day where students spend the morning skiing in the mountains and then go onto spend the afternoon relaxing at the beach.
Colorado – United States Air Force Academy
The US Air Force Academy was established back in 1954 that offers majors in social sciences, engineering and more. Students from this academy graduate as second lieutenants in the US Air Force. This academy is the youngest of the five US service academies in the country. The US Air Force Academy also has a total of 27 teams that compete for NCAA championships in their division and along with that, an impressive list of alumni's to their name. 38 Rhode Scholars and 39 astronauts.
Connecticut – Yale University
Granted its charter in 1701, Yale University was established in 1701 and is one of the top 5 colleges and the third-oldest institute for higher education in the country.
Yale University has a vast 1,153-acre campus and is home to 440 buildings and four museums. Students have the opportunity to choose from 2,000 courses and 81 majors. The most popular ones are economics, political science, history and psychology. One of the more alluring parts of this University is its library which is one of the largest in the country and has more than 15 million books. And if that wasn't enough, five U.S. presidents were Yale alumni's: William Howard Taft (1878), Gerald Ford ('41, Law), George H.W. Bush ('48), George W. Bush ('68), Bill Clinton ('73, Law).
Delaware: University of Delaware
The University of Delaware was established in 1743 and is one of the oldest universities in the U.S. Three out of the first 10 students went on to sign the Declaration of Independence. The University of Delaware offers a vast list of courses with 140 bachelor's courses, 136 master's courses and 61 doctoral programs.
It also became the first university in the history of the U.S. to start a study abroad program, which has tie-ups to nearly 50 countries now. The University also has a number of teams that compete for NCAA championships in multiple divisions with high-performance figure skating being quite popular.
D.C. – Georgetown University
Georgetown University started back in 1789 and is the nation's oldest Catholic and Jesuit University. The campus occupies 54 buildings spreads across 104 acres, accommodating 54 buildings as well. Georgetown University offers students 180 programs in various schools to choose from.
Georgetown University also shares its arena with NBA team Washington Wizards NFL team Washington Capitals. Their Athletics team is well known for their performances at NCAA competitions. And among many distinguished government officials as alumni, former President Bill Clinton is one of them.
Florida – University of Florida
The University of Florida was founded in 1853 and offers more than 100 undergraduate majors and nearly 200 graduate programs to its students. It has 16 academic colleges and has over 200 research and education centres in campus.
The University of Florida has won 33 NCAA titles in various different divisions and also has 8 astronauts and 8 former US ambassadors as alumni to name a few. It is also one of the leading Universities in winning patents for research year in and year out.
Georgia – Emory University
Emory University was founded in 1835 and now has 11 undergraduate and graduate schools on a 630-acre campus. The university offers over 70 majors, 50 minors and over 40 doctoral programs to its students.
Emory University also has a well-known exchange program and has a number of teams competing for NCAA titles. The atmosphere at Emory University is perfect for students to follow academics along with extra-curricular activities.
Hawaii – University of Hawaii
The University of Hawaii was founded in 1907 and now offers more than 240-degree programs at the bachelor's, master's, professional and doctoral levels through its 19 colleges and schools.
Some of the most popular majors at the University are oceanography, astronomy, international business, marine biology and Pacific Islands. The University of Hawaii's football team has always made an impact at NCAA tournaments. Also, the school has one of the best records at educating minority students at the graduate level.
Idaho – College of Idaho
The College of Idaho was founded in 1891 and has an excellent liberal arts program. There are 26 majors and 55 minors for the students to choose from with a vast campus as well.
The college has some extreme sports to offer like skiing and snowboarding. Some of the most popular majors at the University of Idaho are biology, creative writing, business and theatre. Idaho is also known for its excellent Scholarship programs offered to students annually.
Illinois – Northwestern University
Northwestern University was established in 1851 and offers roughly 190 majors through 6 different schools. Some of its most popular programs are law, medicine, business communication, journalism and engineering.
Northwestern University has had quite a few alumni who are big names in the government or Hollywood. It also has one of the better teams in track and athletics that compete at NCAA competitions every year. The University is a founding member of the Big Ten Conference and is ranked among the top Universities in the country and globally.
Indiana – University of Notre Dame
The University of Notre Dame was founded in 1842 and is a Catholic research University. It is also internationally recognized for both its first-class graduation rates and its outstanding history in football.
The University offers students plenty of courses to choose from through 7 schools. The university has had a long relationship with the Peace Corps with over 800 students who have gone on join the Corps since 1961. Prominent alumni of the University of Notre Dame include two Nobel Laureates and former U.S. Secretary of State.
Iowa – Grinnell College
Grinnell College was founded in 1846 and is on a 120-acre campus. The school offers courses with special topics of a seminar focusing on inquiry, critical analysis and writing skills. The college has various other courses with tie-ups to schools around the college.
The college has had many notable alumni, including Ian Roberts, founder of the Upright Citizens Brigade and Robert Noyce, co-founder of Intel. The Grinnell Pioneers participate at NCAA tournaments as well.
Kansas – University of Kansas
The University of Kansas was founded in 1865 and offers up to 371-degree programs across 13 schools spread across five campuses.
Some of the most popular majors are special education, city management, healthcare and social welfare. The University also houses the state's only medical and pharmaceutical schools and the only Cancer Center in Kansas. The University of Kansas competes in NCAA Division I athletics as the Jayhawks. The basketball team of the University of Kansas competes in NCAA tournaments and has won several national titles. The team's first men's basketball coach was also the inventor of the game, Dr James Naismith.
Kentucky – Centre College
Centre College offers self-designed majors as well as dual-degree engineering programs with Columbia University, the University of Kentucky, Vanderbilt University and Washington University in St. Louis.
The college competes for NCAA titles every year and has many notable alumni from government officials to big names in the private sector. The college also offers a range of residential programs in countries like France, Mexico and the UK to expand the student's horizons and maximize his capabilities.
Louisiana – Tulane University
Tulane University was established in 1834 and is one of the oldest institutions in New Orleans. It is the region's leading education and research centre along with being New Orleans largest private employer.
The University offers 95 study abroad options in 33 countries along with 24 sororities and fraternities to choose from. The campus also has over 200 students clubs to keep the students engaged. Tulane University athletes compete for NCAA titles in athletics almost every year.
Maine – Bowdoin College
Bowdoin College was established in 1794 and is known for its strong academics and athletic programs. The college offers a total of 40 majors for students to choose from.
The college's 118-acre coastal studies centre on Orr's Island and 200-acre scientific field station on Kent Island in the Bay of Fundy always end up attracting students towards Environmental Studies, becoming one of the most popular courses at the college. Sports range from football to Nordic skiing to ultimate Frisbee and the team always compete for NCAA athletics.
Maryland – United States Naval Academy
Established in 1845, The United States Naval Academy is a liberal arts college that sits on 10 acres of former Fort Severn in Annapolis, MD. The school was ranked as the No. 2 public colleges in the nation in 2015.
In order to apply, students must have a congressional or presidential nomination. The campus is known as a National Historic Landmark. The school competes in NCAA competitions and has a history of creating great men.
Massachusetts – Williams College
Williams College is a top-notch school for liberal arts school where students are known for their academic and athletic prowess. The college offers a total of 36 majors to the students to choose from.
The college has over 150 student governing bodies and organisations to keep the attendants busy throughout the year. Some of the most popular majors at Williams College is arts, social sciences and math. The college also has 32 different varsity teams that compete at the NCAA level.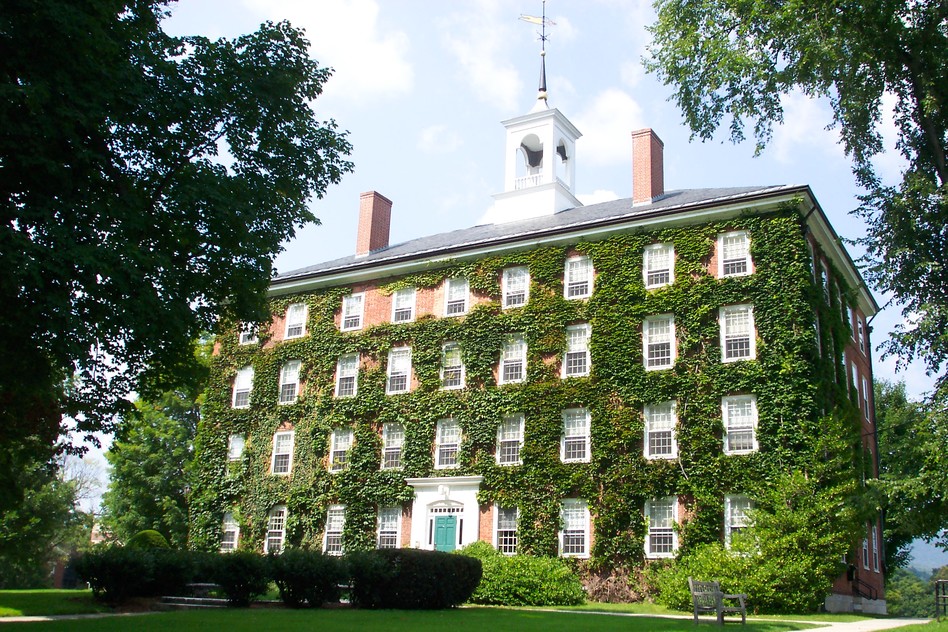 Michigan – University of Michigan
The University of Michigan was established in 1817 and is the state's oldest university. The university's 27 schools and colleges under them offer a plethora of courses for students to choose from.
Some of the popular programs offered by the University of Michigan are business, engineering, law, arts and social sciences. The University of Michigan also has 27 varsity teams that compete in the NCAA Division I. The football team also has the largest stadium in the western hemisphere. Famous alumni include Google co-founder Larry Page and former Twitter CEO Dick Costolo.
Minnesota – Carleton College
Founded in 1866, Carleton College is Minnesota's third-oldest college. The College offers students, 37 majors, to choose from along with 60 campus-wide scholarships and fellowships to support independent studies and career exploration.
Sixty-three per cent of freshmen receive grants from the school averaging nearly $25,000. Carleton has also received the Best Delegation award at the World Model United Nations competition 5 out of the 12 years they've taken part in. The school also has several varsity sports teams for NCAA tournaments.
Mississippi -Millsaps College
Millsaps College was founded in 1890and was the first college in Mississippi to establish a Phi Beta Kappa chapter. The College now offers a total of 34 majors that students can choose from.
The college campus spreads over 100-acres of land that occasionally hosts events ranging from commencement to intramural sports. The college also participates in NCAA's athletics division and many other sports as well.
Missouri – Washington University
Washington University is a prestigious private research university with a nationally recognized biology department and a top medical school. The university offers over 90 programs in traditional and interdisciplinary courses.
The University houses a number of multicultural and international undergraduate students. The university also competes in the NCAA athletics division and in 1904 and held the first Olympic Games in 1904.
Montana – Carroll College
Carroll College is a private Catholic liberal arts college that has 21 buildings on a 63-acre campus. The college offers over 35 academic majors for students to choose from.
Some of the top programs offered by Carroll are biology, civil engineering, nursing, and mathematics. The college also houses an excellent football team as well that have several championships to their name.
Nebraska – Creighton University
Creighton University was established in 1878 as a private Jesuit university offering students of diverse faiths and backgrounds to have the opportunity to choose from nine different schools and colleges.
The school offers more than 100 majors and some of the most notable ones are business and nursing. The college also has a Center for Service and which include helping food pantries, seniors and victims of domestic abuse.
Nevada – University of Nevada
The University of Nevada was founded in 1874 and has the state's only public medical school and also home to one of the largest earthquake simulation labs. It also has one of the largest exchange programs in the nation and offers over 200 online courses annually.
The College competes in Division I NCAA tournaments and the campus has 300 student organizations with a wide range of fraternities and sororities.
New Hampshire – Dartmouth College
Dartmouth College was founded in 1769 and is part of the Ivy League and is one of the nation's oldest colleges. Dartmouth offers its students more than 2,100 courses in over 50 concentrations and students can customize their majors.
Students have more than 160 student organizations and over half of the student body studies abroad. The school also offers a year-round study plan allowing students to choose which terms to spend on campus and which to spend working or travelling. Dartmouth also has 35 varsity sports teams that compete in NCAA Division I every year.
New Jersey – Princeton University
Princeton University was established in 1746, one of the oldest and most prestigious colleges in the country. Students can select from 36 academic departments the University has to offer.
The school's varsity athletic teams, compete in the NCAA Division I every year. Nine current faculty members are Nobel Prize recipients. The University has over 300-plus student organizations to choose from. Princeton has produced a large number of alumni's including U.S. presidents James Madison and Woodrow Wilson and First Lady Michelle Obama.
New Mexico – Saint John's College
Saint John's College was founded in 1964 and is a private liberal arts college with campuses in Santa Fe, NM, and Annapolis, MD. The school grants only one bachelor's degree and is known for its lively class discussions. Some of the most popular programs at St. John's are mathematics, language and interdisciplinary study, as well as laboratory sciences, music and elective discussions.
New York – United States Military Academy
The U.S. Military Academy is a public liberal arts college that requires applicants to have a nomination from a member of Congress in order to be admitted. Students can choose from 36 majors the academy has to offer.
At the end of their course, the students earn a commission into the U.S. Army as second lieutenants. Students must adhere to the Cadet Honor Code, which states that "a cadet will not lie, cheat, steal, or tolerate those who do." Varsity athletes compete in NCAA Division I athletics every year.
North Carolina – Duke University
Duke University was established in 1924 the most popular majors offered by the University are economics, public policy, biomedical engineering, biology and psychology.
The university houses the world's largest colony of endangered primates, housing some 200 lemurs, bushbabies and lorises, at the Lemur Center. Duke's 26 teams compete in NCAA Division I athletics year in and year out.
North Dakota – University of North Dakota
The University of North Dakota was established in 1883 and is the oldest university in the state. It offers courses in over 225 fields of study but is best known for its School of Aerospace Sciences, which trains pilots and air controllers.
The school has the biggest fleet of non-military training aircraft in the world. There are over 300 study abroad options in locations ranging from Europe to Australia. The college also has 21 varsity teams in NCAA Division I, and seven national championships in men's hockey.
Ohio – Oberlin College
Oberlin College was founded in 1833 and was the first college to adopt a policy to admit African Americans and to grant bachelor's degrees to women in a coed program. The college offers 47 majors and 42 minors in different concentrations.
The Oberlin Conservatory of Music is the oldest continuously operating conservatory in the country. Oberlin has over 21 varsity teams that compete in Division III sports and NCAA title runs.
Oklahoma: University of Tulsa
The University of Tulsa was founded in 1894 and now offers over 60 undergraduate programs in four undergraduate colleges. The private university is known for its large collection of American Western art. One in 10 students admitted is National Merit Scholars.
The college has 18 varsity teams that compete in Division I NCAA. And the students at the University of Tulsa also have a number of scholarship awards in their name.
Oregon – Reed College
Reed College is known for its highly intellectual—and countercultural—students. Reed emphasizes participation in class discussion over grades. Students can choose from 35 majors across 23 departments.
Reed does not offer any varsity athletic teams or Greek life organizations, though students can participate in student groups and intramural and club sports. The college is a leading producer of PhD candidates and prestigious award winners, including 156 National Science Fellows, 89 Fulbright Scholars, 31 Rhodes Scholars and 65 Watson Fellows.
Pennsylvania: Swarthmore College
Swarthmore College was founded in 1864 and is a private liberal arts school whose students are known for their academic intensity. Students can choose from more than 40 courses of study.
The students looking to get involved outside of the classroom and laboratory can participate in more than 100 student clubs and organizations. Swarthmore has a vast 425-acre campus, which is home to the 300-acre Scott Arboretum. Swarthmore is the third-highest producer of PhD students in the country. Student-athletes compete at the NCAA Division III level.
Rhode Island: Brown University
Established in 1764, Brown University has the reputation as the most eccentric and liberal of the Ivies. Brown has over 40 academic departments allowing students to "concentrate" rather than "major" in their preferred areas of study.
The University varsity sports team compete in 37 Division I sports. Notable alumni include John F. Kennedy, Jr., Federal Reserve Chair Janet Yellen and actor and UN Goodwill Ambassador Emma Watson.
South Carolina: Wofford College
Wofford College was founded in 1854 and is a private liberal arts institution affiliated with the United Methodist Church. Students can choose from 25 majors, 21 minors and 19 programs and fields of study.
They can also take advantage of a vibrant social scene, including Greek life and five neighbouring colleges and universities. Wofford sits on 170 lush acres part of campus. The college competes in NCAA Division I athletics every year.
South Dakota: University of South Dakota
The University of South Dakota was established in 1862 and plays a central role in the state. The offers 206 undergraduate programs and 66 graduate programs divided into eight schools and colleges.
The most popular fields of study are nursing, business, psychology, elementary teacher education and biology and the University of South Dakota compete in Division I sports every year.
Tennessee: Vanderbilt University
Founded in 1873 Vanderbilt University occupies a sprawling 330-acre campus. This research institution offers 68 undergraduate majors in liberal arts and sciences, engineering, music, education and human development.
Students can participate in over 500 clubs and 32 chapters of Greek organizations. The sports teams compete in Division I athletics. The university counts two U.S. vice presidents as alumni and multiple Nobel laureates.
Texas: Rice University
Founded in 1912, Rice University has earned a reputation for its strength in research. Rice offers 73 majors, and the most popular majors include biological sciences and economics.
The James A. Baker III Institute for Public Policy has brought a number of national and world leaders and scholars to the 300-acre campus. Rice has a presidential history as George H.W. Bush was once an adjunct professor and John F. Kennedy famously persuaded the American public to support a manned space flight to the moon here. Rice's varsity athletic teams compete at the NCAA Division I level.
Utah – Brigham Young University
Brigham Young University was founded in 1875 and exclusively serves members of the Church of Jesus Christ of Latter-Day Saints. The university offers bachelor's degrees in approximately 180 academic programs through its 10 colleges.
With 133 study abroad programs in 50 countries, BYU has one of the largest study abroad programs in the nation and more than two-thirds of students speak a second language. Students are expected to adhere to a strict Honor Code that prohibits premarital sex, alcohol and drug use; men are asked not to grow a beard without a doctor's permission.
Vermont – Middlebury College
Middlebury College was founded in 1800 and is a small private liberal arts school with an emphasis on writing. Its core distribution requirements encompass seven academic categories and four courses that stress cultural awareness.
The school is known for its foreign language programs, and Middlebury Schools Abroad has locations in 35 global cities. In 2012, the Dalai Lama made his third visit to Middlebury to give a special lecture on international cooperation and optimism. The Middlebury Panthers compete in NCAA Division III athletics.
Virginia: Washington and Lee University
Washington and Lee is a private liberal arts school with a rich history. The school, the second oldest in the state, was founded in 1749, and in 1796 George Washington provided the school's first major endowment.
The school offers 38 majors and 29 minors and is divided into two undergraduate divisions, the College and the Williams School of Commerce, Economics and Politics. The 24 athletic teams are known as the Generals and compete in NCAA Division III.
Washington: Whitman College
Whitman College, a top 50 college offers 45 majors for students to choose from. Whitman partners with other institutions to provide combined programs, such as a dual engineering and computer science program.
Students eager for experiences overseas can take advantage of 90 study abroad programs in 40 countries, and those interested in cultural encounters on campus can live in one of four language houses for French, German, Spanish and Japanese speakers. Whitman's sports teams compete at the NCAA Division III level.
West Virginia: West Virginia University
West Virginia University was founded in 1867 and has 15 colleges and schools. Some of the top fields of study include the arts and sciences, business, agriculture and public health.
The WVU library has more than 2.1 million books, 48,000 journal subscriptions and electronic access to 246 network databases.  Students have many opportunities to get involved on campus with 475 student organizations to choose from. West Virginia University has produced 24 Rhodes Scholars, 22 Truman Scholars, 40 Goldwater Scholars and 43 Fulbright Scholars. The school competes in NCAA Division I athletics in the Big 12 Conference.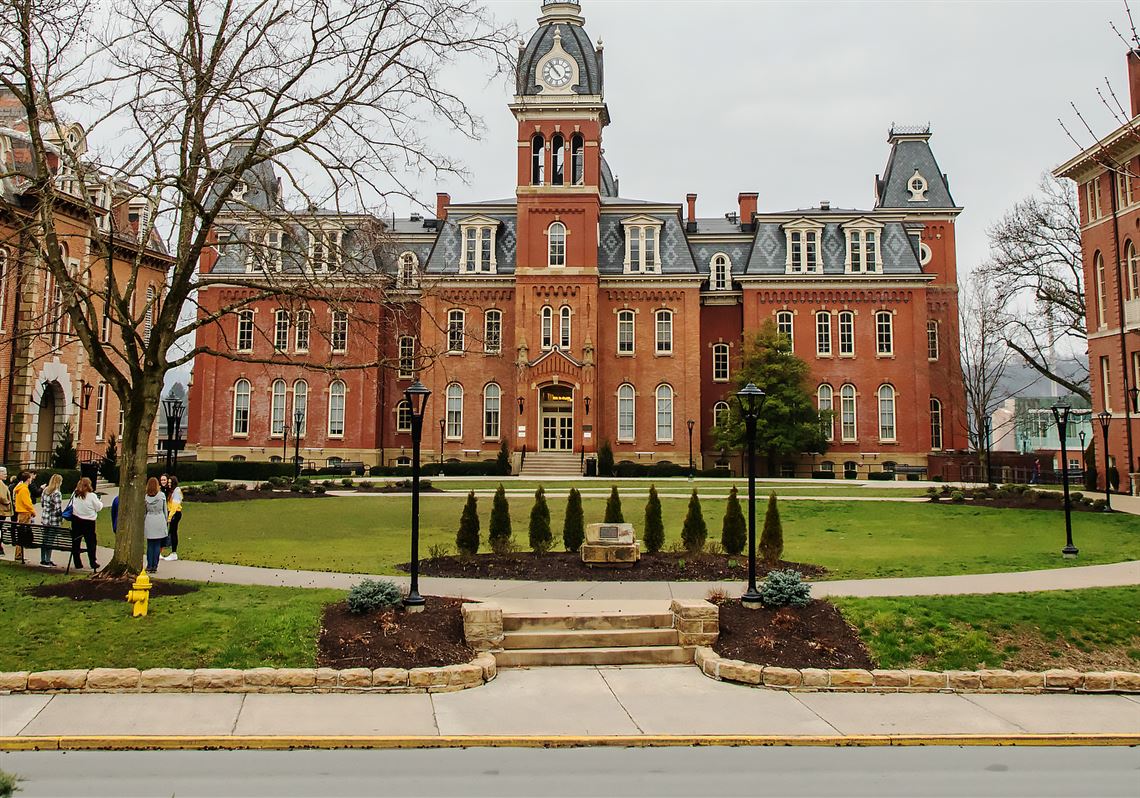 Wisconsin: University of Wisconsin, Madison
The University of Wisconsin was founded in 1848 and now is one of the world's leading research institutions, with over $1 billion in research expenditures each year; alumni and faculty have been awarded 18 Nobel and 26 Pulitzer prizes.
Its 13 schools and colleges offer 136 undergraduate majors as well as certificate, masters and doctoral programs. There are over 900 student organizations on campus as well as 11 men's and 12 women's varsity sports teams. The school competes in the Big Ten Conference and holds 29 team NCAA national titles.
Wyoming: University of Wyoming
The University of Wyoming first opened its doors in 1886. Today the university offers over 180 areas of study across 7 colleges to students. There are more than 200 student organizations on campus.
The school's Geological Museum houses a 75-foot Brontosaurus skeleton. Student-athletes compete in the Mountain West Conference at the NCAA Division I level. Former Vice President Dick Cheney is one of the notable alumnus.