One of the most important aspects of certain people's lives is sports. Some people live for it, and others are big fans. Whatever the reason, it puts people together, gives them a lot to celebrate and dream about. Basketball is one of the most famous and prominent sports in the world. College basketball instils one of life's most valuable lessons in its participants. Your greatness is only limited by your ambition and hard work. You will achieve your true potential and shoot for the stars by working hard. And to make good players, you need excellent coaches.
Athletes are helped to reach their true potential by their coaches. They are in charge of coaching athletes in a sport by evaluating their outcomes, teaching specific skills, and encouraging them. And especially in the case of college basketball coaches, they play the fundamental role of guiding these budding athletes and helping them balance both college and sports. They play the role of coach, guide, and teacher all put together in one.
Over the last century and a half of NCAA basketball, there have been many excellent players and clubs, but the sport would not be the same without the coaches on the sidelines. The best college basketball coaches in the world who train athletes in various positions and help their teams win titles and competitions can be found in the rather shortlist below. This list tried to include all those amazing teachers who have shaped the lives of the most promising basketball players today. Let's dive right in and see who these kingmakers are!
Mike Krzyzewski
Coach Mike Krzyzewski is more than just a member of the Naismith Memorial Basketball Hall of Fame. He's been there before and done that. That's not to mention the fact that his career is still going high, with over 1,000 wins under his belt and forty years of coaching at the same Blue Blooded powerhouse. Even that doesn't mention the fact that Duke has had 28 separate lottery picks under Coach K, making his legacy of players the most picked in the lottery by a college team and an individual college coach.
Coach K is a clear favorite to finish his career as the best college basketball coach of all time, in a new era where recruitment is close and competitive, college basketball has more viewership and interest than ever, and more colleges are creating blue-blood pathways to dethrone the Blue Devils and those like them.
Not only has he been a stalwart of the game at the university level, but he's also won 11 medals for the United States in his international career, nine of which are gold and five of which came at the Olympics.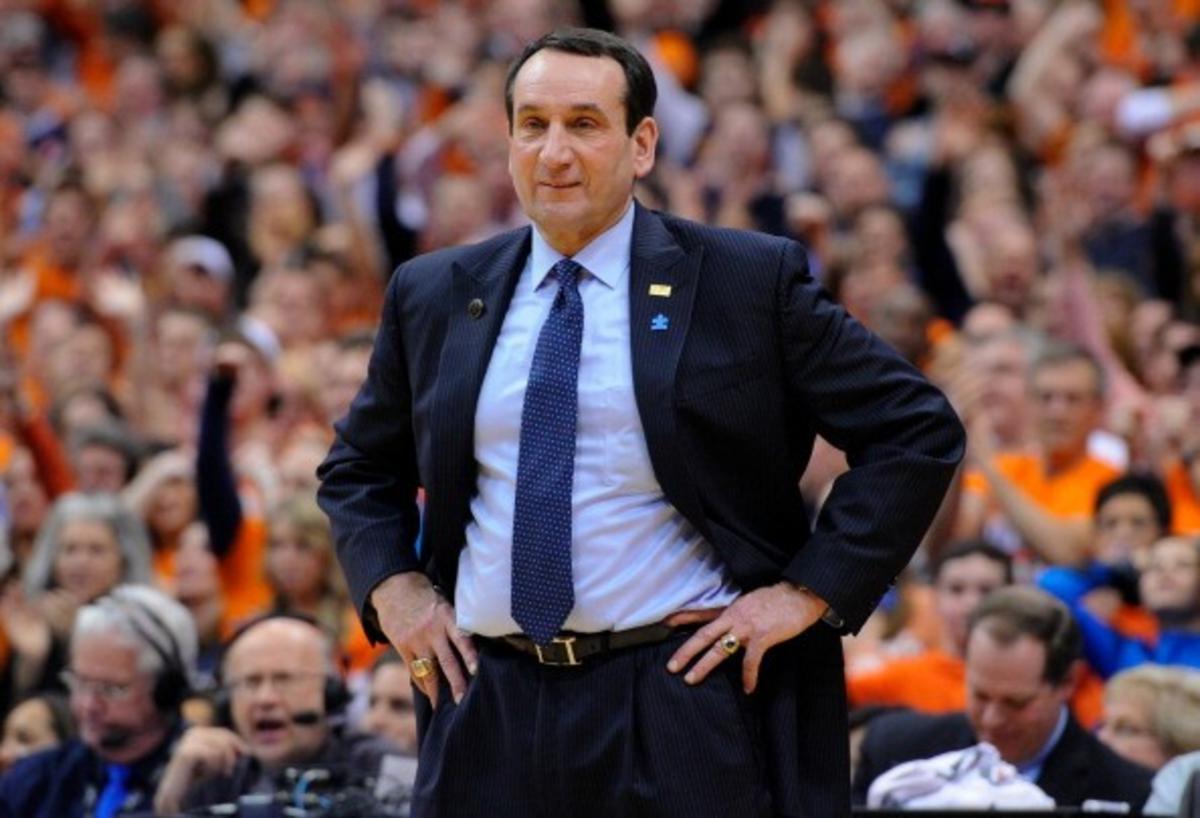 John Wooden
Many other coaches will be compared to coach John Wooden as the greatest college basketball coach of all time and will find themselves wanting to dethrone him as the best college basketball coach of all time. The UCLA Bruins set a record by winning 88 straight games during an undefeated streak that lasted for three years and was only broken due to an injury to Bill Walton (who continued to play well) and a tenacious Notre Dame team playing at home. Who knows how long Wooden's unbeaten run will have lasted.
Wooden created the UCLA dynasty from the ground up, winning seven consecutive NCAA Championships and ten trophies in just 12 seasons since transitioning from high school head coach to college staffer to a transfer to the Bruins.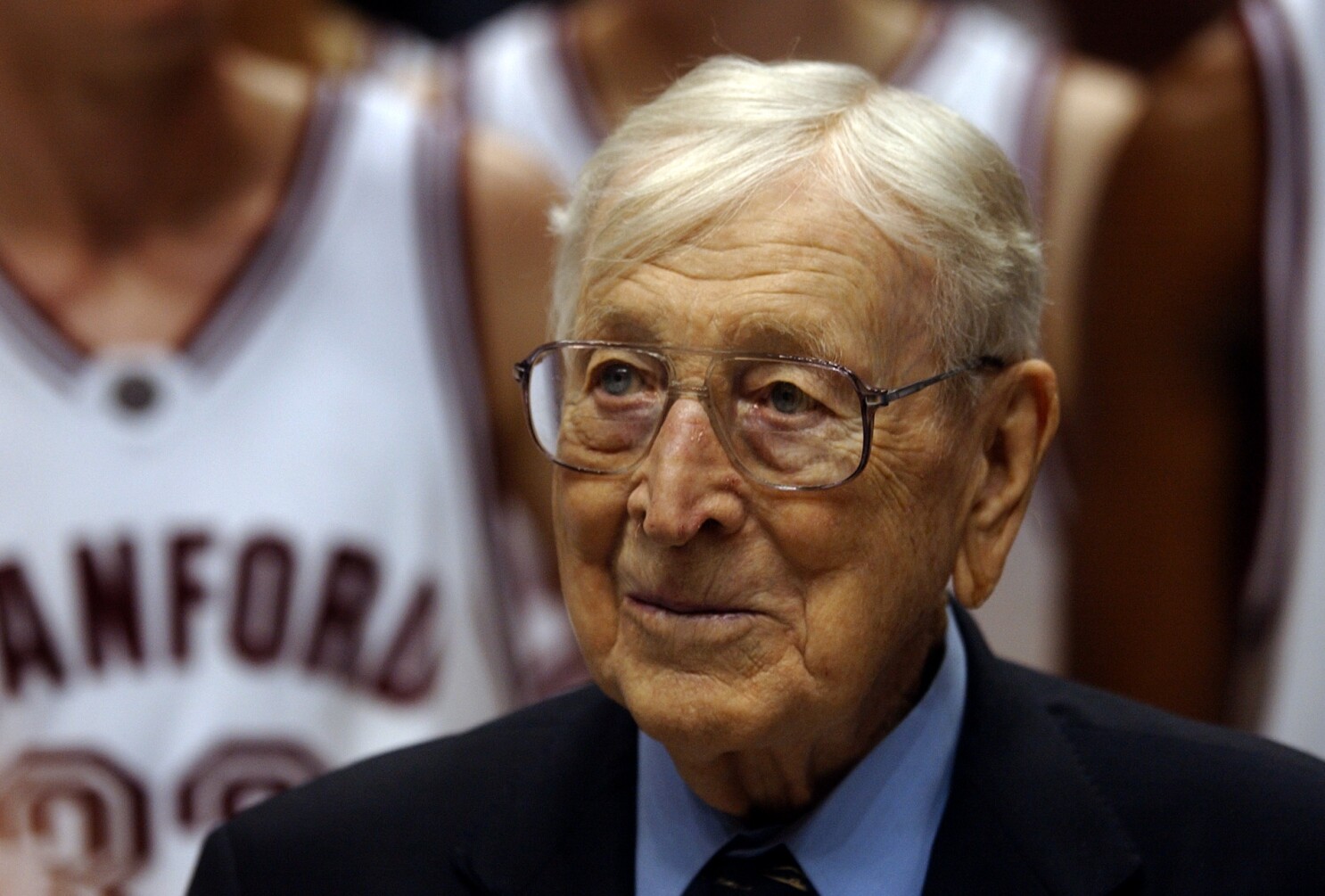 Dean Smith
North Carolina's Tar Heels were a dominant power in college basketball before Williams' arrival, and even before head coach Dean Smith's arrival. From their first season in 1910 to the 2018-19 season, the program had the second-highest all-time winning rate at.739 overall. Regardless of how effective they were before Dean Smith's arrival, the "Carolina Way" mindset that brought such basketball rituals as the "Thank the Passer" point that is still used today can be traced to Dean Smith and his "Carolina Way" mentality.
Smith was not only a brilliant mentor, but he also cared profoundly for his players' health and well-being. Smith and North Carolina will benefit greatly from his sterling legacy, as he finished with an 879-254 record, two NCAA Championships, 11 Final Four appearances, and 17 ACC Regular Season championships. Smith trained Michael Jordan, James Worthy, Jerry Stackhouse, and Vince Carter, as well as the United States to Olympic gold in 1976 in Montreal.
Bob Knight
Bob Knight, dubbed "The General," is one of Division 1's most successful head coaches. Knight won 11 Big Ten championships over his almost three decades in Bloomington, as well as three national titles and five trips to the Final Four. Knight was a force to be reckoned with. Even though his tenure at Indiana ended on a sour note, Knight's position on this list is undeniable. He also coached one of the top three coaches on this list, and he also holds the distinction of being one of the few coaches in the modern period to lead a team to an undefeated season.
Roy Williams
Williams has 467 wins as the head coach of the Tar Heels, but he has 885 wins overall in his career, with just 253 losses, making him fourth on the all-time wins list between his head coaching jobs. Williams began his coaching career as the head coach at Charles D. Owen High School in Black Mountain, N.C., and made his way up to an assistant job at his home state's flagship school until a 15-year stint as the head coach of the Kansas Jayhawks.
Williams and his fast-break offence a record of three NCAA Tournament titles, nine Final Four appearances, two AP Coach of the Year honors, a John R. Wooden Legends of Coaching Award, and several other accolades to go along with his performance with the Jayhawks, which included four Final Four appearances.
Williams' teams have produced 45 NBA players and have a winning percentage of.805. Despite vacant wins, Williams, a Basketball Hall of Famer since 2007, is a lock in the upper echelon of coaching.
Adolph Rupp
Adolph Rupp was the seventh-winningest coach in college basketball history, with four national championships, six Final Four appearances, and a ridiculous 27 SEC regular-season titles during his forty-two years as the head coach of the Kentucky Wildcats. Rupp was a five-time National Coach of the Year, but his life and basketball career began as a player at the University of Kansas, before making his way up the ladder through Freeport High School and then landing with the Wildcats.
Rupp is second only to Bee in terms of winning percentage (.822), and he was an early basketball pioneer, arguably being one of the first to play a new type of game before it became mainstream. Rupp devised tactical strategies such as the "guard around" offensive movement and scanning technique, which are still in use today and have been adopted by many others on this list.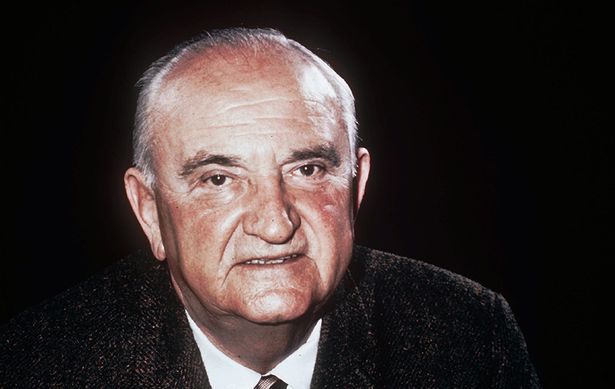 Jim Calhoun
When Jim Calhoun arrived at UConn, the Huskies had already won three NCAA tournament games. They had three national championships before he quit. Most basketball fans will recall "The Shot" from the 1990s or the Huskies' heroics in t004 Final Four against the Duke Blue Devils, but few will recall the arduous journey that Calhoun underwent to make this UConn squad notable. Calhoun was there every step of the way, from 9-19 in their first year in the Big East to 34-2 just a few years back, and so on.
Calhoun arrived at UConn with a shambolic program and quickly entered the ranks of the top coaches on this list in a few main ways: first, he was a champion. He went on to win 50 NCAA Tournament games (48 with UConn) and 855 games overall, tying him for sixth all-time. He has three tournament wins, four Final Four appearances, seven Big East Tournament championships, and an AP Coach of the Year Award, and has been named a John R. Wooden Legends of Coaching Award winner throughout his career.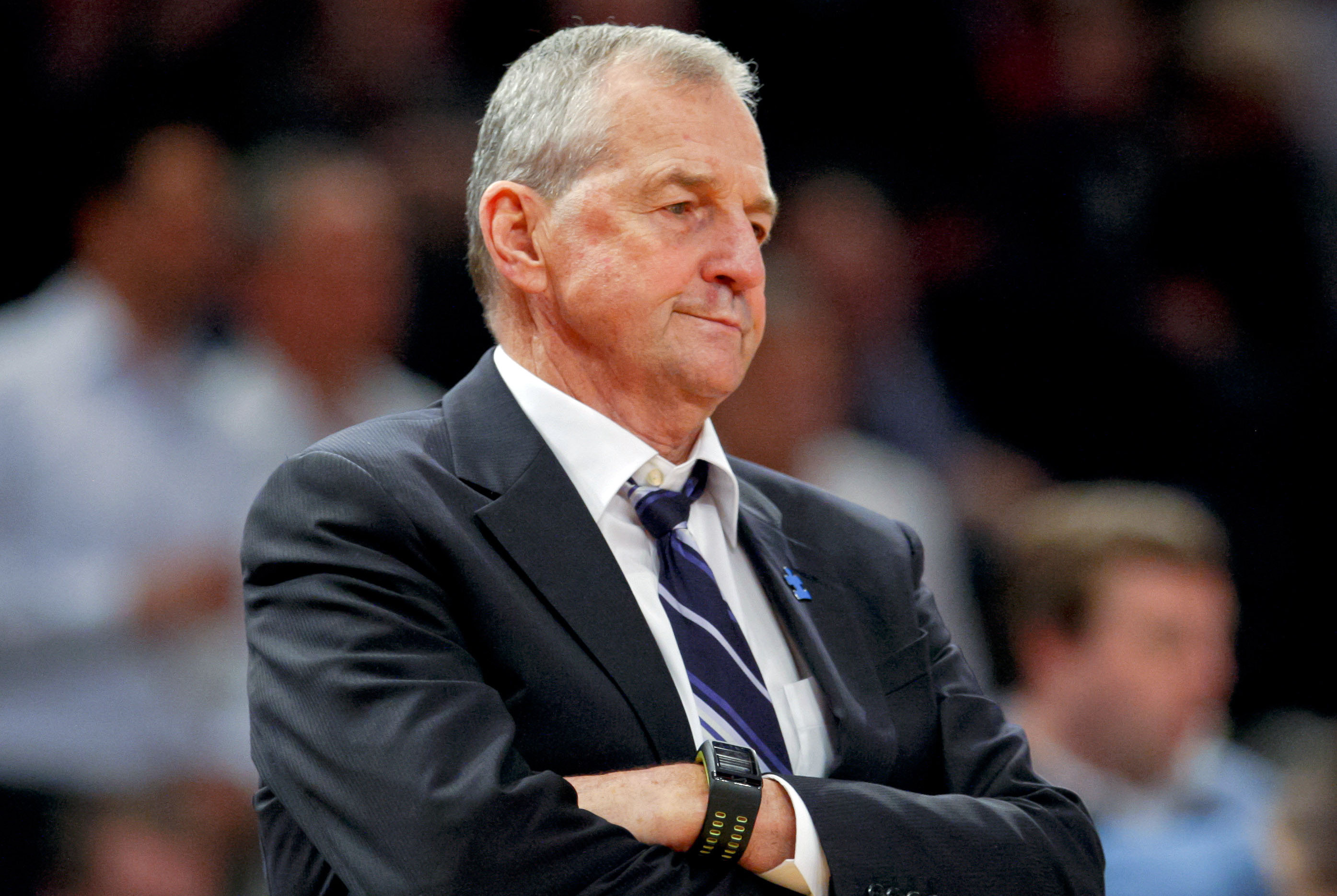 Jim Boeheim
About the fact that Jim Boeheim's Syracuse Orange has only won the national championship once during his career, he is regarded as a star in the coaching community. Boeheim's contributions to the game don't end with his tenure with the Orange, since he was also inducted into the Hall of Fame in 2005.
Boeheim, who won the John R. Wooden Legends of Coaching Award in 2006, has one of the most impressive personal trophy cabinets on this list. He's won the Naismith College Coach of the Year, the Associated Press Coach of the Year, the Clair Bee Coach of the Year, USA Basketball National Coach of the Year, and the Big East's best coaching award four times.
In his career as a head coach, Boeheim has a.708 winning percentage, including 964 victories and just 399 losses. Boeheim was coached by another iconic head coach, who will be discussed further down the page, and his trademark 2-3 zone has seen him become the second-winningest head coach in history.
Tom Izzo
Tom Izzo's path to becoming the legendary Michigan State head coach started at Ishpeming High School, a small town in Michigan's upper peninsula with a population of just 6,470 people in 2010. Izzo later went on to work as an assistant coach at Northern Michigan and Michigan State before returning to his home state and taking over the Spartans as one of the state's flagship schools.
In his 25 years with the Spartans, Izzo has led his team to become national champions in 2000, as well as reaching the 2009 National Championship game, eight final fours, and ten Big Ten championships. In 2011, he was named a John Wooden Legend of Coaching after winning two NABC Coach of the Year awards and three Big Ten Coach of the Year awards. As a head coach, he has never lost a game. Furthermore, we've seen an extremely unforgettable season, with the team breaking the league record for the longest home-court winning streak.
Hank Iba
Henry "Hank" Iba makes our list thanks to an extremely impressive resume that includes numerous tournaments inside the game, as well as multiple sports! Iba was better known as a basketball coach at what was then Oklahoma A&M University, but he was also the Athletic Director at the time. Iba's Oklahoma A&M teams won two NCAA Tournaments and reached four Final Fours during his coaching tenure, and his teams were the first to win consecutive NCAA championships. His teams also included Bob Kurland, the game's first seven-foot-tall star.
I can't mention Henry Iba without mentioning his coaching pedigree. Larry Brown, Jack Hartman, Don Haskins, Knight, and Sutton are among the legends in his tree, which he has passed on to his son, Moe. The United States Basketball Writers Association named the "Henry Iba Award" after him in 1994, and the Rotary Club of Tulsa created a Citizen of the Year award in his honour in 1994.