Ever thought a school in the U.S. could specifically be concerned about your faith as a minority, and more so, a list would be curated for your ease to browse through these schools? We have got you covered on this! There is a wide range of Islamic schools in the U.S. that provides students with Islamic education. These schools are located in various parts of the country with an aim to make education accessible, specifically to the Islamic minority group. We shall provide you with the best opportunities that you could grab as a student by presenting to you a list of Islamic schools in the country.
Parents and guardians can now check out the schools on this list and be rest assured about the kind of education they want to impart to their children. The basic understanding of what the school provides and the skills that shall be instilled in students compose the overview of the schools. The importance of Islamic education is highly dominant because the religious faith of the community is rooted in the understanding of the religion, not just at a basic level but also through proper education. If you're a religious Muslim who is looking forward to proper Islamic education for their children or themselves, this list will help you find one.
The list of schools below will guide you to choose the best-suited school for you. Wishing you good luck in advance!
Al-Noor Academy
Keeping up with the Islamic tradition and culture, Al-Noor Academy promotes Islamic education in the country to students who are rooted in the Islamic faith. Their mission is to provide an education drawn upon the noblest traditions of ILM (Knowledge), Ibadah (Worship), Adl (Justice), and Ihsan (Excellence). It is a major goal of the school to inculcate these values into students to make them conscientious Muslims while they also aim to reach their highest goals professionally and personally. Students from ANA have also made their way to Ivy League Colleges apart from other prestigious colleges in the country. This private school has achieved great accolades and continues to do so with the constant desire to impart the best possible standards of education to its students. ANA is accredited to the New England Association of Schools and Colleges (NEASC).
Founded In: 2000
Location: Mansfield, Massachusetts
Ranking: 17 in Most Diverse Private High Schools in Massachusetts
Contact: (508) 261-7077
Apply Now
Noor-Ul-Iman School
Noor-Ul-Iman School (NUI) is a private, non-profit, tax-exempt educational organization recognized by the New Jersey Department of Education and accredited by the New Jersey Association of Independent Schools. It is a member of the New Jersey Association of Independent Schools, the Council of Islamic Schools of North America, and the Islamic Schools League of America. The school caters to students from the pre-kindergarten to twelfth standard. The infrastructure of the school is contemporarily designed to equip students with the best of facilities that are up to date. The student body at NUI is diverse in many ways. Students from different corners of the world are educated in the institution. Asian-American, White, African-American, and Hispanic students constitute the school speaking in languages more than one. The highlight of the school is its diverse student body and the various ethnic backgrounds that come together to implement a much better religious understanding and cultural traditions.
Founded In: 1993
Location: New Jersey
Ranking: 28 in Best Private High Schools in New Jersey
Contact: (732) 329-1306
Apply Now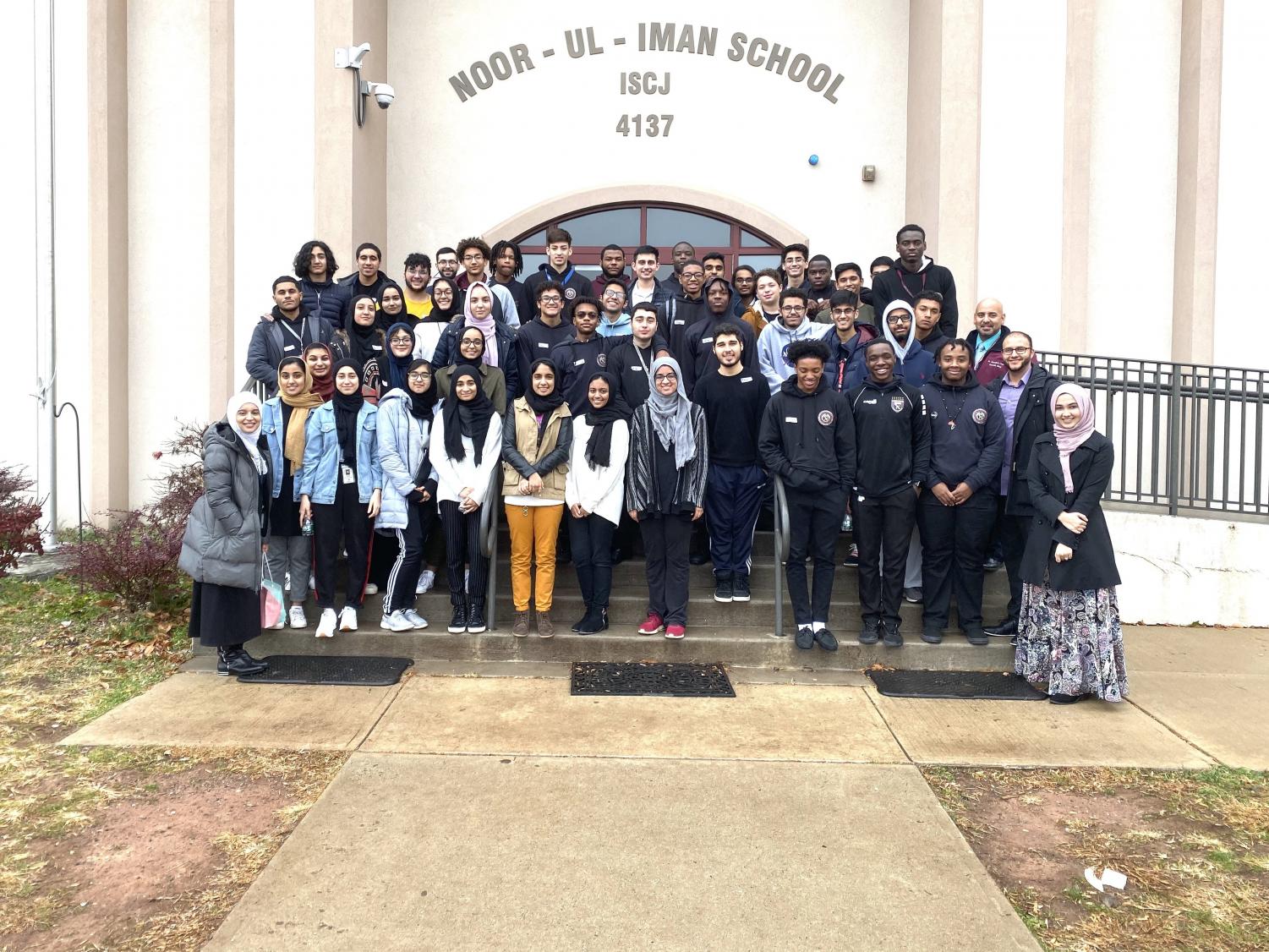 Austin Peace Academy
Austin Peace Academy is a nationally accredited, full-time Islamic school located in Austin, Texas. The school promises a high-quality education to its student in an Islamic foundation. The school aims to provide a space that develops in students their academic and leadership qualities, and participation in community engagement. The schools follow the honourable codes and principles of the Islamic religion. Although the education is based on a particular faith, students from various religious and non-religious backgrounds are accepted in the school. Students of the Muslim faith are welcome in the school where classes on Islamic studies, Quranic Arabic, Quran are daily conducted.
Founded In: 1997
Location: Austin, Texas
Ranking: 2 in Best private K-12 Schools in Austin Area
Contact: (512) 926-1737
Apply Now
Islamic School of Irving
The mission of the Islamic School of Irving is to provide children with an environment that will enable them to achieve their highest potential, founded on Islamic morals, scholastic excellence, and good citizenship. The school was first founded enrolling only Kindergarten students, and gradually it grew to a much bigger educational organization, now offering education to students up to the twelfth standard. ISI not only focuses on a centralized learning system but, it also provides easy learning and daycare from 12 months to 3+ years. There are also various Quranic Arabic programs that students can learn from at ISI. The school is also athletically active and co-curricular activities are given importance.
Founded In: 1996
Location: Irving, Texas
Ranking: 57 in Best private High Schools in Texas
Contact: (972) 812-2220
Apply Now
Darul Arqam School
Darul Arqam is a renowned private Muslim school in New Jersey, U.S. The overall education system of the institution revolves around the Muslim faith and provides Islamic and academic education to students in such an environment that pertains to their values and traditions. Initially, the school served as the South River Public High School. Later in the 1990s, the school was formed as Darul Arqam to provide Islamic education, Quranic recitation and memorization, Arabic language instruction, and Islamic values. The school enrols students from Pre-school to the 12th Grade.
Founded In: 1997
Location: South River, New Jersey
Ranking: 5 in Best Private High Schools in Middlesex County
Contact: (732) 238-0038
Apply Now
Al-Huda School
Al-Huda is a private school accredited to the Middle States Association Commissions on Elementary and Secondary Schools (MSA-CESS). It was the first Islamic school to receive accreditation from MSA-CESS. From its inception, Al-Huda School's goal was to create a school where students can practice faith in its complete form while enhancing their intellect in all areas of secular knowledge. The overall experience of studying at Al-Huda would be a great opportunity for students to succeed in life. It helps in developing one's Islamic identity and nurturing their knowledge and talents. Students from Pre-K to 12th Grade college preparatory school experience an all-round development of the self.
Founded In: 1995
Location: College Park, Maryland
Ranking: 1 in Best Private High Schools in Prince George's County
Contact: (301) 982-2402
Apply Now
Islamic Foundation School
Islamic Foundation School is a private school situated in the Western Suburbs of Chicago allocating over 600 students from Pre-School through 12th Grade with an emphasis on scholarship, character, and service. The school is set to instil the educational experience of students with values based on the Quranic concept of intelligence and virtue. The school is eager to graduate students who are intellectually nurtured and physically and mentally prepared to take on the world. The school has a variety of facilities that students can avail towards their development. For admission to these schools, children must reach an appropriate age according to the Grade they are applying to.
Founded In: 1986
Location: Villa Park, Illinois
Ranking: 15 in Best Private K-12 Schools in Illinois
Contact: (630) 941-4400
Apply Now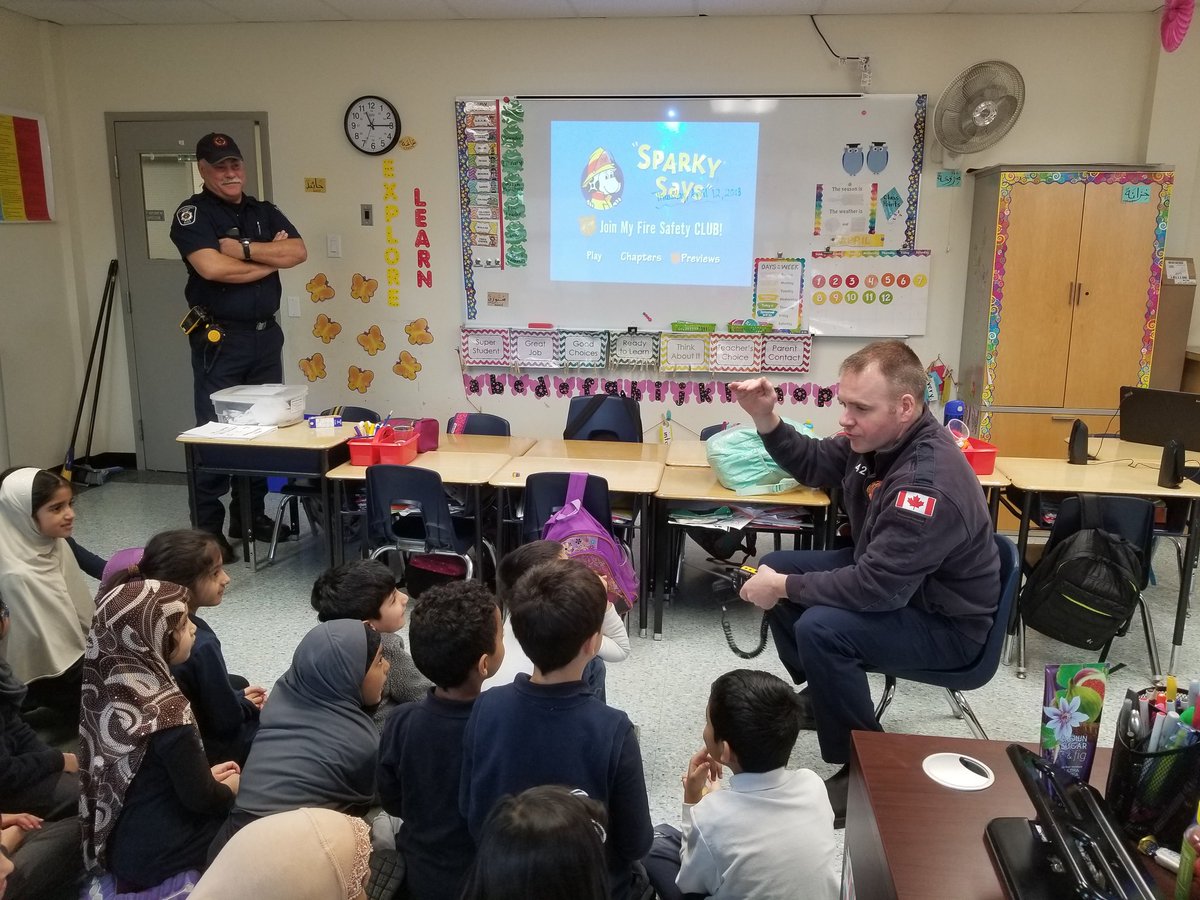 Eman Schools
Eman Schools is an acclaimed private institution that offers an Islamic environment promoting ethical and moral values that are a part of Islamic teachings. The school designs its own curriculum which gives equal importance to all the fields of study. The school also imbibes onto students the importance of general education along with Islamic education. Eman Schools also joins hands with Al-Huda for an after-school program. The school enrols students from Kindergarten to the 12th standard and also encourages students to participate in extra-curricular activities and leadership activities.
Founded In: 2001
Location: Fishers, Indiana
Ranking: 15 in Best Private Schools in Indiana
Contact: (317) 845-9466
Apply Now
Michigan Islamic Academy
If you are a resident of Michigan and considering sending your children to an Islamic school, Michigan Islamic Academy might be the right option for you. Catering to students from Pre-K through 12th Grade, MIA attempts to provide a holistic teaching service to students through a strong religious and secular curriculum.  The school aims to strive for academic excellence and character development and also continues to instil a sense of community engagement and responsibility. Students at MIA receive a plethora of opportunities that shape their idea of how a college education can enhance themselves in the future.
Founded In: 1985
Location: Ann Arbor, Michigan
Ranking: 3 in Best Private High Schools in Washtenaw County
Contact: (734) 665-8882
Apply Now
Universal Academy of Florida
Universal Academy of Florida is one of the largest Islamic schools in the southeast United States. Located in the Tampa Bay Area, this Muslim institution is a part of the Daarus Salam Mosque which aims to instil education in students with a spiritual upliftment of the soul. Accredited in the year 1997, UAF is famous all over the country. Students at UAF are academically, spiritually, athletically uplifted to become better human beings. The school maintains a perfect balance between the academic curriculum and Islamic understandings and practices.
Founded In: 1992
Location: Tampa, Florida
Ranking: 7 in Best Private K-12 Schools in Tampa Area
Contact: (813) 664- 0695
Apply Now