In a college town like Chicago, "college bars" are almost as popular a consideration as the school itself, known for cocktail deals and a vibrant vibe. For the average college student, whether shooting pool or darts, dancing or cheering for your favourite college or pro team, the college bar has become a fundamental part of the culture. Nightlife may sound like a diversion, but it's an integral part of any experience at college. It can be exhausting to read, and nothing recharges the batteries like a nice evening out. It's important to find time to get out of your room, leave your books behind, and enjoy yourself, whether it's clubs and bars or concert halls and theatres.
Most students like to get away from the studious atmosphere on campus until the weekend arrives. A perfect way to do this is to visit off-campus locations. Off-campus nightlife, particularly if your school is situated in a city, can be lively, diverse, and enjoyable. Here, in this article, we have listed the most happening places in Chicago. Students from all walks of life will enjoy and have a gala time at these bars and meet and make new friends. Cheers to your happy weekends in advance!
John Barleycorn
Some may assume that the one and only Wrigley Field is the biggest party of all in Wrigleyville, but clearly, they haven't been to John Barleycorn. John Barleycorn is a favourite of the college crowd as well as general party people, only a little over a mile away from the Lincoln Park Campus of DePaul University. John Barleycorn's Wrigleyville venue is known for its Thursday to Saturday happy hours from 8 to 10 p.m. Huge in scale and always boasting a friendly environment, whether a game is played or a DJ is, their happy hour offers 50 per cent on all draft beers and small plates, as well as $4 wells.
The Drum and Monkey
Drum & Monkey, a favourite of students of the University of Illinois at Chicago or UIC, is the only Irish bar in Little Italy. While "taco Tuesday" is a trend, at The Drum & Monkey it's "taco Thursday," selling $2 tacos all day long. Less than a mile from the main campus of UIC, The Drum & Monkey offers regular specials such as $3 PBR, $5 Fireball, and more, as well as specials on daily food and draft beer. The bar's merry atmosphere is enjoyable, a fun, small-town atmosphere in a big city bar.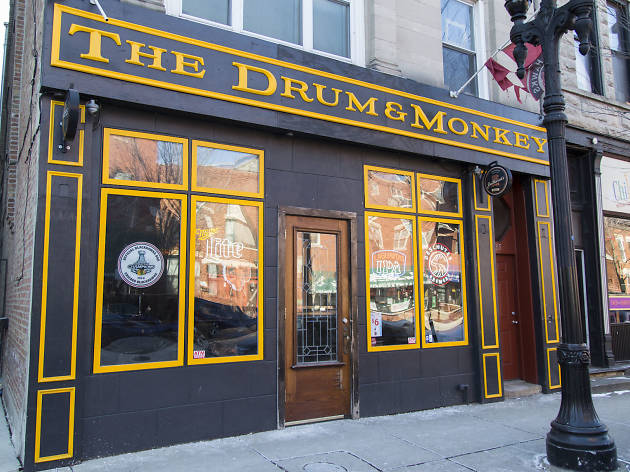 Woodlawn Tap
The Woodlawn Tap is simply steps from the main campus of the University of Chicago, a favourite destination for university students as well as music lovers. Offering live blues at 4:30 p.m. each Sunday, the music itself is worth a return to the Woodlawn Tap, followed by live jazz at 9 p.m. Just two other enticing aspects in this lively neighbourhood restaurant are the vast craft beer range and tasty cheap eats. Open until 2.00 a.m. 3 a.m. and weekly, despite the three different spaces, the Woodlawn Tap may get pretty busy on Saturday nights, but that just makes it more enjoyable for the college crowd.
Red Line Tap
The Red Line Tap has hidden away on a little street in Rogers Park. This cosy spot has a little bit for everyone, a favourite among both students of Loyola University as well as music lovers and locals in general. The beer tastes are almost as diverse, with an array of local and national live music offerings covering the genres. Lovers of craft beer will be in paradise, as will customers who only like $1 Bud drafts on Wednesday nights, $4 Fireball on Saturdays, or a whole slew of more options for specials and happy hours.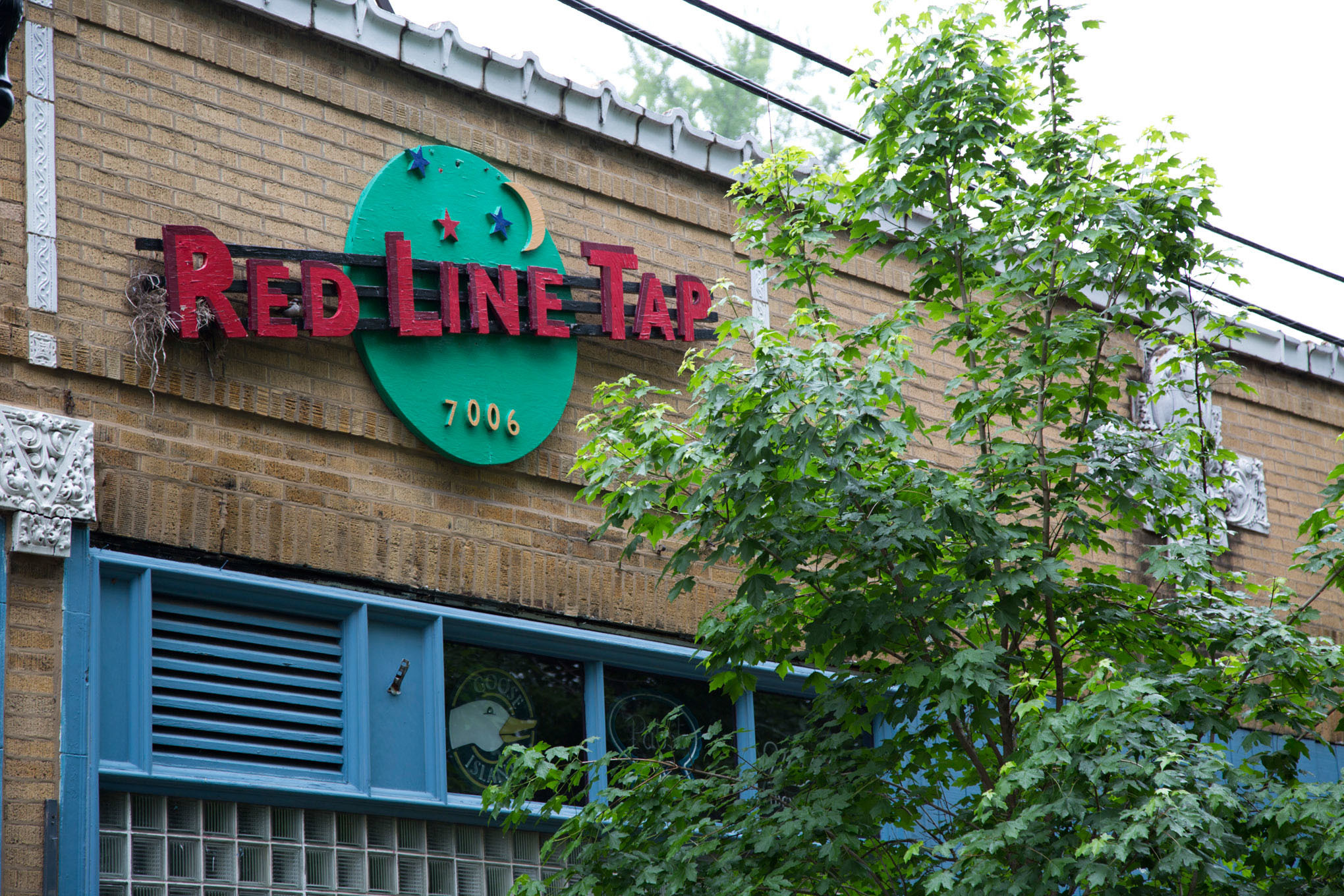 Lion Head Pub
The Lion Head Pub is another favourite spot for DePaul University students, and it's near Loyola and Kendall College as well. Located in the centre of Lincoln Park, independent of sport and featuring both college and pro, the Lion Head Pub still has the game on. Try the $1 burgers on Wednesday with daily meal specials that cater to both the college crowd and everyone who likes to look at their pennies. With $1 off craft beer choices, $1 PBR cans, $2.50 domestic bottles, half off house wine bottles, and $10 whisky flights, Lions Head Pub also offers a phenomenal Wednesday night to everyone.
Streeter's Tavern
This one is for commuters on campus. In downtown Streeterville, Loyola's second campus is home to the schools of communication, business, and law and gets a lot of academic activity every day. Streeter's is the favourite local dive in the city and is still full of students killing time before class at night. It's just around the corner and it's an underground kid's haven at college. You can look forward to discounted drinks, foosball, pool, beer pong, Jenga giant, and great music.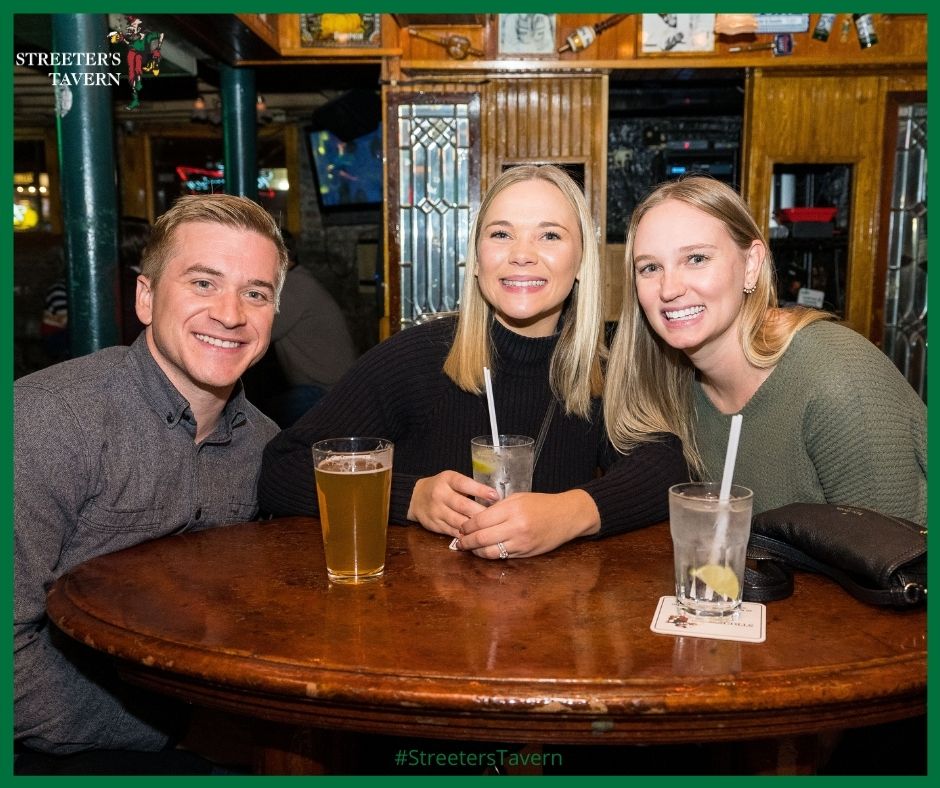 Delilah's
Delilah's specialities are rum, beer, and rock and roll. They bring over 800 distinct whiskeys and a definitive range of a revolving draft beer menu with regional and foreign speciality brews. Delilah's has Punk Rock, Pop, New Wave, Hard Country, Rockabilly, Ska, Soul, Full R&B, and straight-up Rock & Roll DJs spinning Sunday through Thursday with a different event happening every weekend. Film screenings, premium beer and whisky tastings, and art shows featuring local painters are also accessible. Delilah's is 21 and over and is open at 4 pm every day. Delilah's opened in 1993 and since then they have been open every day – for 21 years, that's 7800 days in a row with a special party going on!
Phd PUB
A University Village outdoor favourite, this UIC bar's patio features picnic tables, deck chairs, and sofas for your outdoor boozing comfort. Crafted in the bar with a 1920s mahogany bar and stained glass touches, the relaxed and comfortable haunt effortlessly contributes to the repertoire of welcoming dining and retail offers of historic Maxwell Lane. They're the most chill spot in the University Village, established in 2014. Stop by at the beer garden for a craft brew or a vodka lemonade that will invoke summer any month of the year.
Kelley's Pub
When asked for student bars, each college has one classic joint that comes to mind, and Kelly's belongs to DePaul. Since 1933, it has been a reliable Irish pub, and it still faithfully broadcasts football games from Notre Dame every autumn. But without a pack of students blowing off steam on the weekends, you can hardly find it.
Roscoe's
Travel to Roscoe's, one of Chicago's most popular gay bars, a little south of the DePaul bubble. It's in the middle of Boystown and attracts individuals to its multifaceted bar, restaurant, and nightclub venue from any walk of life. Yet it has a special bond with the queer culture of DePaul and is a perfect spot to make some enjoyable new friends.