If you're thinking about a college degree in technical field, then we can help you to find the best technical college for your study. In order to help you, we have compiled a list of the best Technical Colleges 2018 – 2019.
These schools offer a sprawling list of majors, minors and technical degrees, and the state's colleges boast programs that will interest every kind of student. To find the right school for your academic interests, you'll need to consider the education costs, academic programs, financial aid and a number of other factors in all of the schools you're considering.
A list of the best technical colleges for technical careers is put out annually by PC Magazine, with input provided by The Princeton Review. The top technical colleges are listed below. Good luck!!
Villanova University
Villanova University is a Roman Catholic institution of higher learning founded by the Order of Saint Augustine in 1842. Villanova provides exceptional opportunities for a wide range of academic experiences, including hands-on research, interdisciplinary collaboration, and experiential learning. Villanova University offers 60+ bachelor's programs in the liberal arts, business, engineering, nursing and the sciences and 40+ master's programs across disciplines, including 5-year bachelor's/master's programs. The university also offers a wide variety of undergraduate, post-baccalaureate and graduate certificates, as well as non-credit professional programs.
Villanova University College of Engineering offers an engineering education that ignites both hearts and minds, creating wisdom to shape the world. Explore your options at Villanova University College of Engineering. Four academic departments are home to undergraduate and graduate programs and 70+ full-time faculties. The College offers 5 bachelors and 9 master's degrees, 15+ certificates, and a Ph.D. program. Pursue your BS or 5-year BS/MS in Chemical, Civil, Computer, Electrical or Mechanical Engineering. Advance your career with one of 9 part-time or full-time grad programs—available on campus or online. Their distinctive Ph.D. program educates highly qualified scholars for academia, industry, and government. Earn your graduate certificate in one of the 15+ programs; most can be completed entirely online.
Founded In: 1842
Ranking: 1st
Acceptance Rate: 43.5%
Tuition & Fees Approximately: $29,000 per year
Admission Office Contact: 610-519-4500
Website: https://www1.villanova.edu/university.html
MIT (The Massachusetts Institute of Technology)
The Massachusetts Institute of Technology (MIT) was founded in 1861. MIT is often ranked among the world's top universities. It has some 1,000 faculty members, more than 11,000 undergraduate and graduate students, and more than 130,000 living alumni. The Institute is traditionally known for its research and education in the physical sciences and engineering, but more recently in biology, economics, linguistics, and management as well. Spanning five schools (schools of architecture and planning, schools of engineering, schools of humanities, arts, and social sciences, schools of management, schools of science) and more than 30 departments and programs, an education at MIT covers more than just science and technology.
Founded In: 1861
Ranking: 2nd
Acceptance Rate: 7.9%
Tuition & Fees Approximately: $34k per year
Admission Office Contact: 617-253-1000
Website: http://web.mit.edu
Indiana University, Bloomington
Indiana University (IU) Bloomington has 16 degree-granting colleges and schools, plus the Hutton Honors College. IU offers degrees, certificates, and professional licenses for teachers, counselors, school psychologists, educational leaders, curriculum designers, and scholars. Whether you're an undergraduate or graduate student, you'll encounter ideas and have experiences that help you refine your goals, develop the skills to reach them, and put you on the path to success.
Founded In: 1820
Ranking: 3rd
Acceptance Rate: 78%
Tuition & Fees Approximately: $19k out of state and $6k in-state
Admission Office Contact: 812-855-4848
Website: https://www.indiana.edu
Swarthmore College
Since its founding in 1864, Swarthmore College has given students the knowledge, insight, skills, and experience to become leaders for the common good. Offering liberal arts and engineering curriculum, the College is private, yet open to all regardless of financial need. It is also decidedly global in outlook, drawing students from around the world and all 50 states. It offers more than 600 courses a year in over 40 courses of study including an engineering program in which at the completion of four years' work, students are granted a B.S. in Engineering.
Swarthmore's Engineering Department provides a strong technical education in concert with the College's outstanding liberal arts program. The curriculum includes a core program of engineering, science, and mathematics as well as a broad selection of elective courses to provide a flexible base of knowledge and technique. Swarthmore offers undergraduate research opportunities, in science, engineering, humanities, and social sciences.
Founded In: 1864
Ranking: 4th
Acceptance Rate: 12%
Tuition & Fees Approximately: $32,000 per year
Admission Office Contact: 610-328-8000
Website: https://www.swarthmore.edu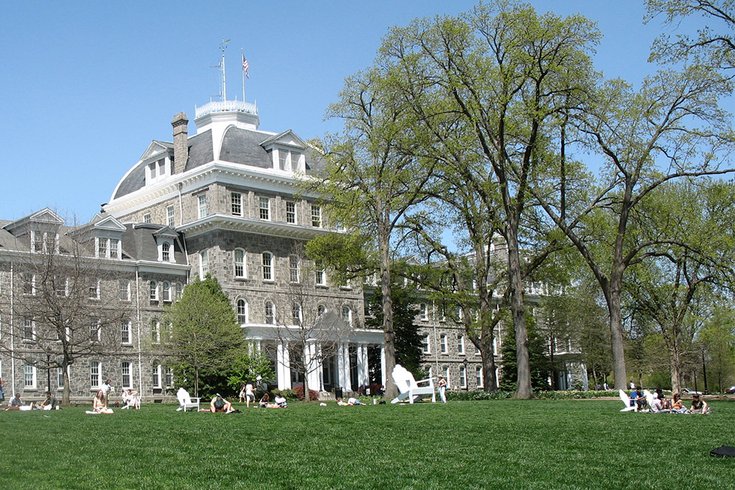 Creighton University
Creighton University is a private, Jesuit, and Roman Catholic university. The schools and colleges at Creighton are: College of Arts & Sciences, Heider College of Business, College of Nursing, School of Dentistry, School of Medicine, School of Pharmacy & Health Professions, School of Law, Graduate School, College of Professional Studies, and Reserve Officer Training Corps. Creighton offers small class sizes and over 50 IT-related majors and courses in technology and leadership. The university has more than 200 student organizations. There are more than 68,470 living alumni of Creighton University in 93 countries. The largest number of alumni outside the United States resides in Canada, Japan, and Malaysia.
Founded In: 1878
Ranking: 5th
Acceptance Rate: 70%
Tuition & Fees Approximately: $38,750
Admission Office Contact: 402.280.2740, giving@creighton.edu or alumni@creighton.edu
Website: https://www.creighton.edu
University of Illinois
The University of Illinois at Urbana-Champaign community of students, scholars, and alumni is changing the world. Since its founding in 1867, the University has earned a reputation as a world-class leader in research, teaching, and public engagement. The university contains 16 schools and colleges and offers more than 150 undergraduate and over 100 graduate programs and professional programs. Tuition for the University is approximately $7000 per year in-state and just over $21,000 per year out of state.
Founded In: 1867
Ranking: 6th
Acceptance Rate: 66%
Tuition & Fees Approximately: $7000 in-state and $21,000 out of state
Admission Office Contact: 217-333-1000
Website: http://illinois.edu
Michigan Tech University
Michigan Technological University is a public research university, home to more than 7,000 students from 54 countries. Founded in 1885, the University offers more than 120 undergraduate and graduate degree programs in science and technology, engineering, forestry, business and economics, health professions, humanities, mathematics, and social sciences. It's not just a tagline–Michigan Technological University's Graduate School is like no other. Their 40 master's degree programs and 27 Ph.D. programs approach education and innovation that creates the future of their technological world. Cost per year is approximately $7500 per year in-state and just under $19,000 per year out of state.
Founded In: 1885
Ranking: 7th
Acceptance Rate: 75.5%
Tuition & Fees Approximately: $7500 in-state and $19,000 out of state
Admission Office Contact: Ph: 906-487-1885, Toll-Free: 888-688-1885, mtu4u@mtu.edu
Website: https://www.mtu.edu
University of Southern California
The University of Southern California is one of the world's leading private research universities. The four-year full-time undergraduate instructional program is classified as balanced arts & sciences/professions with a high graduate coexistence. Admissions are characterized as "most selective, lower transfer in" 95 undergraduate majors and 147 academic and professional minors are offered. The graduate program is classified as comprehensive and offers 134 masters, doctoral, and professional degrees through 17 professional schools.
As a top-ranked private research institution, the University of Southern California offers everything you are looking for: world-class resources on a human scale, more academic opportunities than any other American university, a vibrant campus life, a location in the heart of a dynamic world center and the lifelong support of the Trojan Family. All that cool technology comes at a price – the annual tuition is approximately $34,000.
Founded In: 1880
Ranking: 8th
Acceptance Rate: 16.5%
Tuition & Fees Approximately: $34,000
Admission Office Contact: 213-740-2311
Website: https://www.usc.edu
Quinnipiac University
Quinnipiac University provides the knowledge and tools you need to make an impact in any field you choose. The university grants undergraduate, graduate, and professional degrees through its College of Arts and Sciences, School of Business and Engineering, School of Communication, School of Health Sciences, School of Law, School of Medicine, School of Nursing, and School of Education. Through academic innovation, a focus on the professions, and extensive experiential learning opportunities, they provide a springboard for your career success and enable you to make your impact on the world. Tuition is just over $25,000 per year.
Founded In: 1929
Ranking: 9th
Acceptance Rate: 65.9%
Tuition & Fees Approximately: $25,000 per year
Admission Office Contact: 203-582-8200
Website: https://www.qu.edu
The University of Oklahoma
The University of Oklahoma is a large residential, research university offers 152 baccalaureate programs, 160 master's programs, 75 doctorate programs, and 20 majors at the first professional level. The mission of the University of Oklahoma is to provide the best possible educational experience for our students through excellence in teaching, research and creative activity, and service to the state and society. The University consists of fifteen colleges, including 152 majors such as aviation, meteorology, geology, petroleum engineering, energy management, architecture, law, medicine, Native American studies, history of science, and dance programs. Tuition is $3000 per year in-state and $11,000 per year out of state.
Founded In: 1890
Ranking: 10th
Acceptance Rate: 81.3
Tuition & Fees Approximately: $3000 in-state and $11,000 out of state
Admission Office Contact: (405) 325-0311
Website: https://www.ou.edu