Do you want to discover the top 10 educational states of the United States? Look no further, here we have gathered some information about the best states of U.S. which have a strong education system for home and international students.
In calculating the Best States for Education, U.S. News considered a range of metrics, including the percentage of the population that is college educated - with an associate degree or higher - and average undergraduate tuition and fees for in-state students at public institutions.
Through our methodology, you can find and choose one of the best U.S. states in education. Start the search for your future education right away! View our complete list of Top States in Education that based on U.S. News & World Reports ranking. Good luck!!
Massachusetts
Massachusetts is the most populous state in the New England region of the northeastern United States. It ranks No. 8 among U.S. states and has the No. 1 education system and ranks near the top for healthcare, economy and crime & corrections. The capital of Massachusetts and the most populous city in New England is Boston. In 2018, Massachusetts overall educational system was ranked the top among all fifty U.S. states by U.S. News & World Report. If you are looking to improve your English skills, there are plenty of programs to choose from. Whether you are looking to live in the heart of Boston, such as studying at Computer Systems Institute - Massachusetts, or if youd rather be in a more rural setting, Massachusetts has a number of schools and settings to choose from.
Massachusetts is officially known as the Commonwealth of Massachusetts. It is home to 121 institutions of higher education. Harvard University and the Massachusetts Institute of Technology, both located in Cambridge, consistently rank among the worlds best private universities and universities in general. Additionally, there are over 120 quality institutions of higher learning in Massachusetts, with over 50 in the Boston metropolitan area alone! Other well-established, top-ranking universities in Massachusetts include Boston University, Boston College, Tufts University, University of Massachusetts Amherst, Northeastern University, Brandeis University, Wellesley College, and Berklee College of Music, so studying in Massachusetts will require narrowing down your long list of world-class institutions to a hand full of top choices based on personal academic interests and long-term career ambitions.
Capital: Boston
Education Rank: 1st
Higher Education: 29th
Pre-K - 12: 1st
Website: www.mass.gov
New Jersey
New Jersey is a state in the Mid-Atlantic region of the Northeastern United States. The state of New Jersey boasts the countrys second-highest per capita household income and is home to some of the most prestigious universities in the nation. There are multiple top-ranked universities or college available that offering a wide range of programs and degrees, students can pursue an undergraduate degree or advance their career in a graduate program with their accommodating programs, engaging and supportive faculty.
The Garden State the State of New Jersey recognizes and licenses 66 institutions of higher education (post-secondary) through its Commission on Higher Education. In fact, there are 62 colleges in New Jersey, 33 public and 29 private, offering a wide range of programs and majors. International students in New Jersey will be able to study at Princeton University (the university with the largest per-student endowment in the world, which has been consistently named the number one university by U.S. News and World Report for the past eight years), Rutgers, Stevens Institute of Technology, New Jersey Institute of Technology, and Montclair State University.
Capital: Trenton
Education Rank: 2nd
Higher Education: 28th
Pre-K - 12: 3rd
Website: www.nj.gov
Utah
Utah is a state in the western United States. It is a popular tourist destination for outdoor and recreational activities and has a unique history all its own. The name Utah is derived from the Ute tribe (Native American) and translates to people of the mountains. Serving 139,681 full-time students, the 31 colleges and universities of Utah offer choices for all types of students. Students in Utah will find the top-ranked universities which offer a large variety of study options with several different majors for home students and international students.
International students in Utah have the chance to study in some of the countrys most urbanized areas and still have easy access to several of the countrys most recognized geological sites. Both the University of Utah and Utah State University are home to thousands of students, both from the U.S. and foreign nations, and provide many degree options to the students who study there. The University of Utah offers a large variety of study options with over 190 different majors for undergraduate and graduate students and Utah State University (USU) offers 176 bachelors degrees, 97 masters degrees, and 38 doctoral degrees.
Capital: Salt Lake City
Education Rank: 3rd
Higher Education: 2nd
Pre-K - 12: 20th
Website: www.utah.gov
New Hampshire
New Hampshire is a state in the New England region of the northeastern United States. New Hampshire has more than 80 public high schools, many of which serve more than one town. There are at least 30 private high schools in the state. New Hampshire is also the home of several prestigious university-preparatory schools, such as Phillips Exeter Academy, St. Pauls School, Brewster Academy, and Kimball Union Academy. Serving 71,404 full-time students, the 27 colleges and universities of New Hampshire offer choices for all types of student.
The state of New Hampshire neighbors the Canadian province of Quebec located to the north, the state of Maine and its 18 miles (29 km) of Atlantic Ocean coastline to the east, Massachusetts to the south, and the small, liberal state of Vermont to the west. Students who study in New Hampshire have in excess of 20 institutions of higher learning to choose from, with five public universities coordinated through the University System of New Hampshire. Additionally, New Hampshire enjoys a network of 7 public technical and community colleges.
Capital: Concord
Education Rank: 4th
Higher Education: 44th
Pre-K - 12: 2nd
Website: www.nh.gov
Iowa
Iowa is a U.S. state in the Midwestern United States. It is the 26th most extensive in land area and the 30th most populous of the 50 U.S states. Its capital and largest city by population are Des Moines. The Iowa State Board of Education works with the Iowa Department of Education to provide oversight, supervision, and support for the states education system that includes all public elementary and secondary schools, nonpublic schools that receive state accreditation, area education agencies, community colleges, and teacher preparation programs.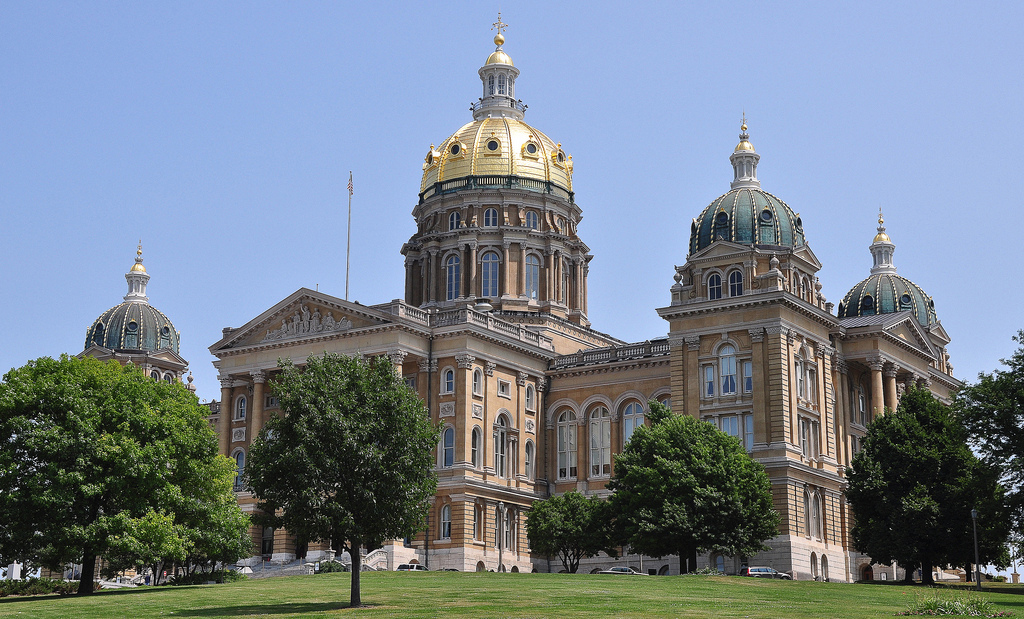 Iowa, located in the Midwest, also known as the American Heartland, is a great place for international students who want to experience an authentic piece of America. There are sixty colleges and universities in the U.S. state of Iowa that are listed under the Carnegie Classification of Institutions of Higher Education. These institutions include two research universities, nine masters universities, and nineteen baccalaureate colleges, as well as twenty-one associates colleges.
Capital: Des Moines
Education Rank: 5th
Higher Education: 8th
Pre-K - 12: 8th
Website: www.iowa.gov
Washington
Washington is a state in the Pacific Northwest region of the United States. It is one of the wealthiest and most liberally progressive states in the country. Washington is the 18th largest state, with an area of 71,362 square miles (184,827 km2), and the 13th most populous state, with more than 7.4 million people. There are more than 40 institutions of higher education in Washington. The state has major research universities, technical schools, religious schools, and private career colleges. Washington has a strong economy in general, with a total gross state product of $476.770 billion, placing it 14th in the nation.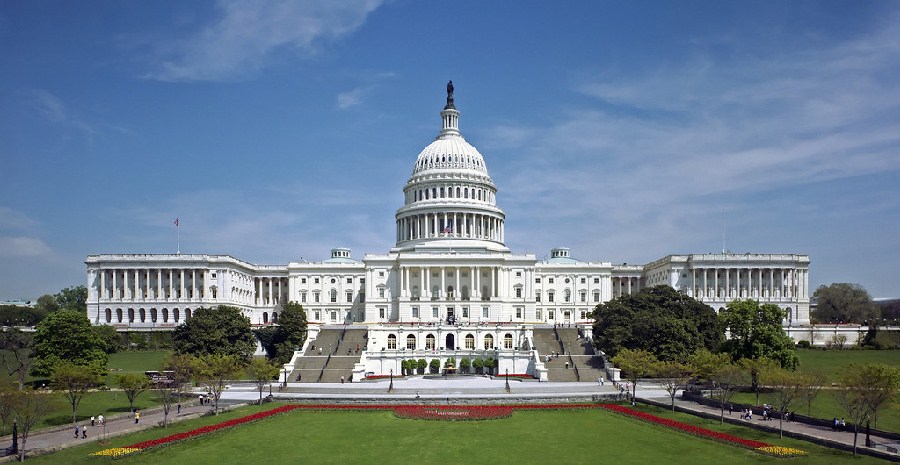 There are six four-year public colleges and universities and more than 14 private ones here in Washington. The state also has several public arts-focused high schools including Tacoma School of the Arts, Vancouver School of Arts and Academics, and The Center School. There are also four Science and Math based high schools. Serving 242,975 full-time students, the 63 colleges and universities of Washington offer choices for all types of student. International students in Washington who are interested in clean technology and entrepreneurship will find plenty of opportunity for study or internships since this is a booming part of the states economy.
Capital: Olympia
Education Rank: 6th
Higher Education: 3rd
Pre-K - 12: 26th
Website: www.access.wa.gov
Florida
If you like sunshine, youll like going to college in Florida. Florida is the southernmost contiguous state in the United States. Florida has a diverse selection of state universities, non-profit, and for-profit schools from which you can attain degrees in fields such as aviation, law, business, journalism, fine arts and many more. Compared to other states in the US, Florida is ranked #6 with the most international students studying at a college or university. There are 145 colleges in Florida, 85 public and 57 private, offering a wide range of programs and majors. The Florida Department of Education is required by law to train educators in teaching English for Speakers of Other Languages (ESOL).
Looking at Florida from either an international or local perspective, the state is also known as the Sunshine State - and for a good reason! The State of Florida has multiple institutions for receiving a higher education including community colleges, state colleges, and universities as well as private colleges. Each offers something unique and a college-bound student should consider all available options. Serving 554,661 full-time students, the 138 colleges and universities of Florida offer choices for all types of student. Floridas primary and secondary school systems are administered by the Florida Department of Education.
Capital: Tallahassee
Education Rank: 7th
Higher Education: 1st
Pre-K - 12: 40th
Website: www.myflorida.com
Vermont
Vermont is a state in the New England region of the northeastern United States. It is the second smallest by population and the sixth smallest by area of the 50 U.S. states. There are 21 currently operating colleges and universities based in the U.S. state of Vermont. This figure includes one Research University, six masters universities, an art school, a culinary school, a law school, and a number of undergraduate associates and baccalaureate colleges. International students in Vermont will also enjoy the regular music festivals and gatherings of hot air balloon enthusiasts that are organized.
The state of Vermont also boasts the countrys second-lowest crime rate and second-smallest population. An international student wanting to study in Vermont can expect to pay upwards of $20,000 in tuition fees at some of the states more prestigious universities. Vermont has five colleges within the Vermont State Colleges system, University of Vermont (UVM), and fourteen other private, degree-granting colleges, including Bennington College, Burlington College, Champlain College, Goddard College, Marlboro College, Middlebury College, Saint Michaels College, the Vermont Law School, and Norwich University.
Capital: Montpelier
Education Rank: 8th
Higher Education: 36th
Pre-K - 12: 4th
Website: www.vermont.gov
Nebraska
Nebraska is the only state in the United States with a unicameral legislature. It is a state that lies in both the Great Plains and the Midwestern United States. Nebraska was admitted as the 37th state of the United States in 1867. Nebraska is composed of two major land regions: the Dissected Till Plains and the Great Plains. Nebraska is currently home to 7 member schools of the NCAA, 8 of the NAIA, 7 of the NJCAA, one of the NCCAA, and one independent school. Nebraska has the higher learning institutions in its state college system: Chadron State College, Peru State College, and Wayne State College.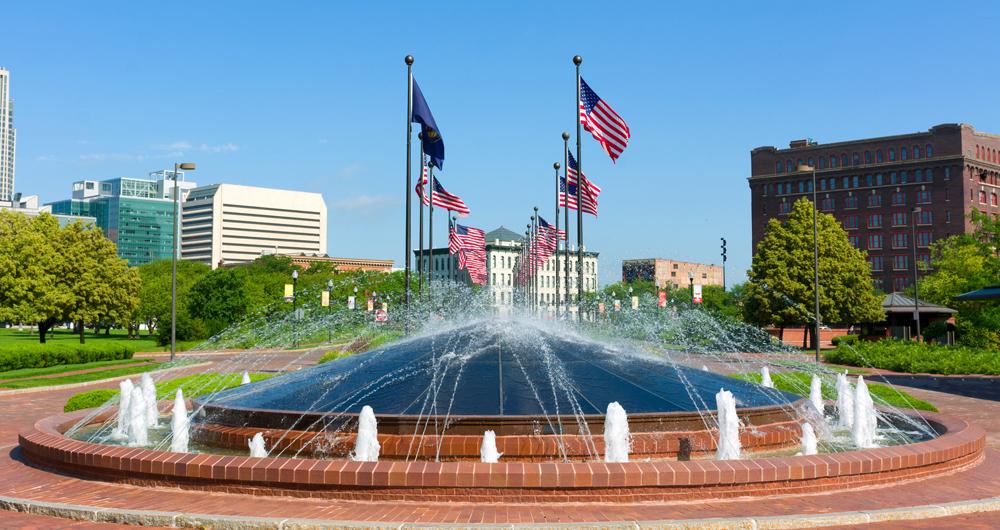 There are 33 colleges in Nebraska, 15 public and 18 private, offering a wide range of programs and majors. Higher education is an important staple in Nebraska and there are plenty of institutions to help you achieve your academic goals throughout the state. Serving 84,077 full-time students, the 38 colleges and universities of Nebraska offer choices for all types of student. Two of the most popular majors studied at the University of Nebraska-Lincoln are Business Management & Marketing and Related Support Services and Engineering.
Capital: Lincoln
Education Rank: 9th
Higher Education: 7th
Pre-K - 12: 15th
Website: www.nebraska.gov
North Dakota
If youve got a passion for nature and adventure, look no further. North Dakota will satisfy your every thrill. It is a U.S. state in the Midwestern and northern regions of the United States. North Dakotas economy is the most successful of all of the states in the U.S. North Dakota ranks 4th among the U.S. states, with the best quality of life, the second-best infrastructure, and the second-best fiscal stability. It is the nineteenth largest in the area, the fourth smallest by population, and the fourth most sparsely populated of the 50 states. North Dakota was admitted as the 39th state to the Union on November 2, 1889.
There are hundreds of international students in North Dakota, who choose the state not only for its fascinating history and beautiful countryside but also for its strong university system. There are eleven public universities and colleges, and a few small private and tribal colleges. The largest public institutions are North Dakota State University (NDSU), located in Fargo, and the University of North Dakota (UND), located in Grand Forks. International students in North Dakota should look into the various scholarships offered to minimize tuition costs. The Academic & Cultural Sharing Scholarship offers international undergraduate students the ability to pay only half of the non-resident tuition rate, which saves students thousands of dollars.
Capital: Bismarck
Education Rank: 10th
Higher Education: 6th
Pre-K - 12: 28th
Website: www.nd.gov