The LSAT is still the most widely-accepted entrance exam for most law schools, and the key to success on the test is to first figure out your learning style. The Law School Admission Test (LSAT) represents one of the biggest challenges that they face during the application process for prospective law school applicants.
Choosing a great LSAT prep course is a very important decision that plays a huge role in scoring high on the LSAT and getting into the law school of your dreams. Our list of LSAT Prep Courses highlights the best options for aspiring law students, with companies that cater to your own learning preferences.
Discover our given methodology and choose the best one for your education and build your future bright. Good luck!!
LSATMax Prep Course
LSATMax is the only LSAT prep course to offer instant and lifetime access to proven strategies guaranteed to raise your LSAT score. Its courses are pretty affordable. Its app is free to download and it comes with a ton of free content. LSATMax offers a refund if you do not improve your LSAT score after completing the LSATMax course. Given the limited amount of time you can take the LSAT within a two year period, this makes spending your money on LSATMax much easier.
If you are just getting started with your LSAT prep, we would recommend either LSATMax Pro or LSATMax Premium. The LSATMax app is available to download for free in the Apple App Store Google Play Store and Amazon App Store. You can also access LSATMax Online from any computer.
Company: LSATMax
Price: $902
Video Lectures: 80+ Hours
Books: Digital & Hardcopy
Full-Length Practice Exams: 80
Online Access Period: Lifetime
Contact Information: 855.483.7862 M-F 9am-6pm PT
Apply Now
Alpha Score LSAT Prep Review
Alpha Score designed their LSAT prep course to save students' time without sacrificing the quality of their educational content. Alpha Score's straightforward and engaging lectures make studying for the LSAT quick and even enjoyable. Videos, animations, and explanations help you learn to think like the test makers, so you'll know why certain answers are right or wrong.
Alpha Score provides a complete solution for you to study from anywhere you want from your mobile phone to your desktop. Alpha Score's course provides the essential tools and strategies to solve even the most difficult problems one step at a time. They offer a range of study materials at an excellent price.
Company: Alpha Score LSAT
Price: $710
Video Lectures: 50+ Hours
Books: Digital, Printable
Full-Length Practice Exams: 61
Online Access Period: 12 Months
Contact Information: 1-877-LSAT-PRO (572-8776)
Apply Now
The Princeton Review LSAT Prep
The Princeton Review' mission is to provide personalized, innovative, best-in-class private tutoring, test prep, and admission products and services to help students knock down barriers and achieve their academic goals. For more than 35 years, students and their families have trusted The Princeton Review to help them get into their dream schools. There are many course options to choose from, but all of them give students access to a broad range of practice questions, online drills and study material, proctored practice exams, and recorded video lessons. The Princeton Review stands by the quality of its instruction by offering generous satisfaction and money back guarantees as well.
Company: Princeton Review LSAT
Price: $1,000
Video Lectures: 150 Hours
Books: 1,800 Pages
Full-Length Practice Exams: 6
Online Access Period: 120 Days
Contact information: (800) 273-8439
Apply Now
Kaplan LSAT Review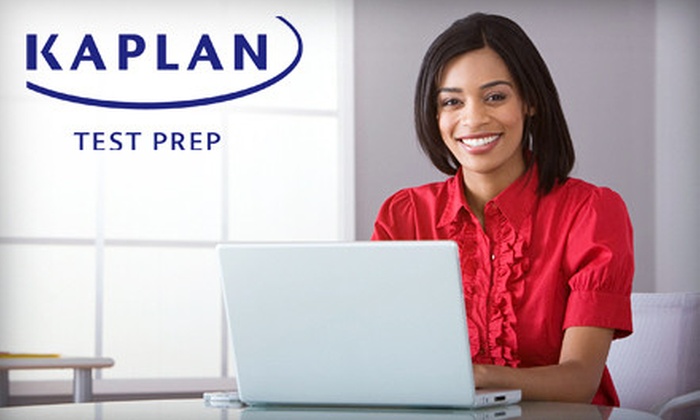 If you have already taken the LSAT and do not improve your score you are eligible for a full refund from Kaplan. Kaplan provides customized recommendations for each student when it comes to preparing for the LSAT. Students are able to track their progress and identify areas that need improvement throughout the course so they can focus on those questions that will have the greatest impact on their score. They've designed the LSAT Channel as a way to give students unlimited access to Kaplan's top-rated LSAT faculty for live, elective instruction nearly every day of the week. Instead of sitting through hours of one-size-fits-all content review, you can pick the episodes you need to watch most—and it's only available at Kaplan.
Company: Kaplan LSAT
Price: $1,199
Video Lectures: 70 Hours
Books: 2 Volume Set
Full-Length Practice Exams: 75
Online Access Period: 12 Months
Contact information: 1-800-527-8378
Apply Now
Magoosh LSAT Prep Course

A great test-taking strategy is sometimes the last thing that students think of during preparation. The Magoosh online LSAT course is simple – it gives you the tools with which you need to succeed without overloading you with flashy dashboards or unnecessary graphics. With Magoosh, you'll always be studying with the most updated, tried-and-tested materials, based on careful analysis of millions of students' answers. At Magoosh, you have 7-day money-back guarantee if you don't like the product for any reason. You can study anywhere, anytime on desktop or mobile and it's fully supported on PC, Mac, Android, and iOS.
Company: Magoosh LSAT
Price: $129
Video Lectures: 50 Hours
Books: NA
Full-Length Practice Exams: NA
Online Access Period: 3-12 Months
Contact information: help@magoosh.com, lsat@magoosh.com
Apply Now
Manhattan Prep LSAT Review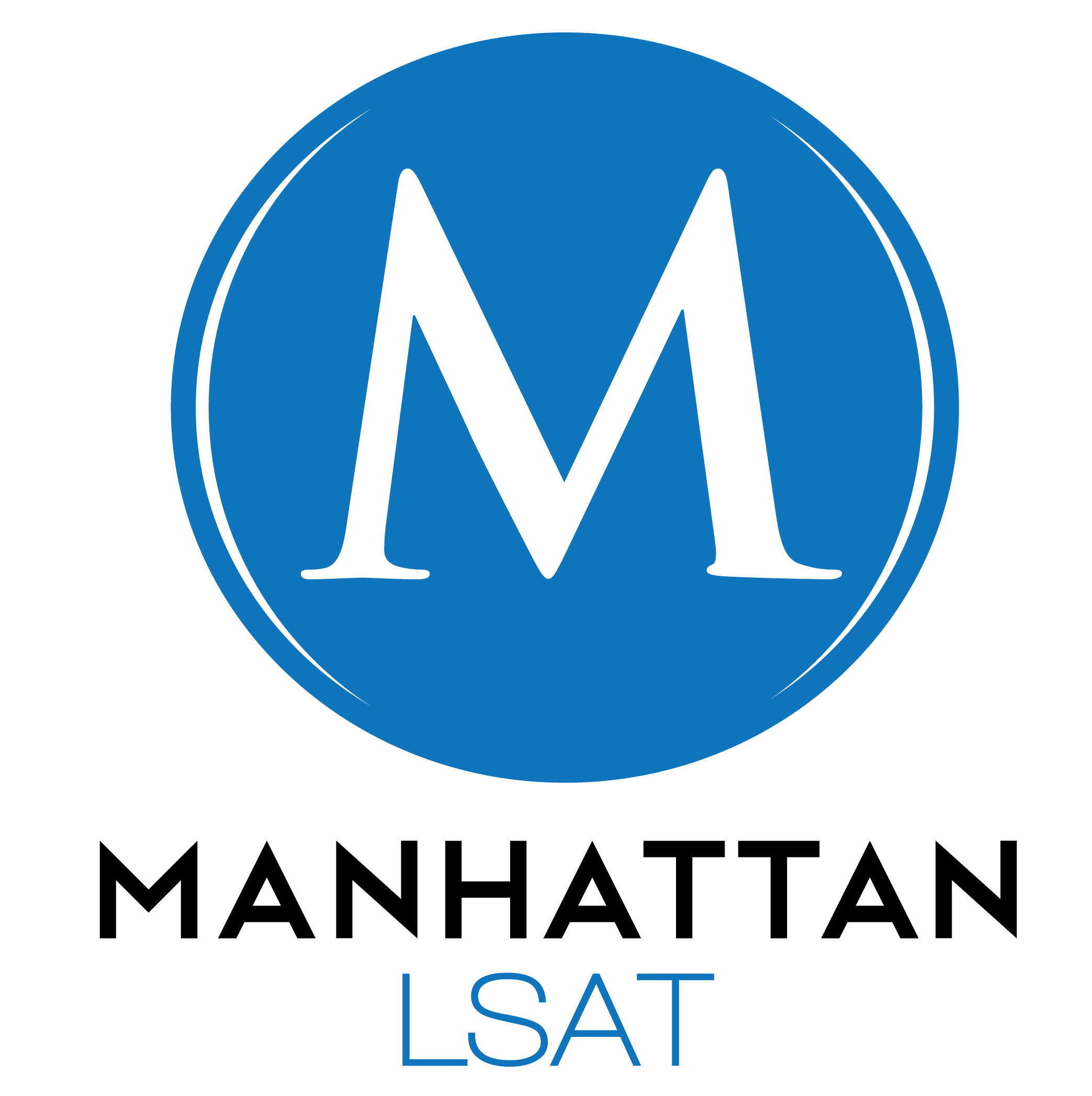 Manhattan believes test prep should be real education and a great teacher makes all the difference. Manhattan offers tutoring options to supplement any course option. They offer a free trial before students commit to the program. You can test drive a free online class or choose the self-study option, LSAT Interact. Students can also take a live LSAT class at one of their many physical locations around the United States.
Company: Manhattan
Price: $599
Video Lectures: 60+ Hours
Books: Digital, Printable
Full-Length Practice Exams: NA
Online Access Period: 6 Months
Contact information: (800) 576-4628, info@manhattanprep.com
Apply Now
TestMasters LSAT Prep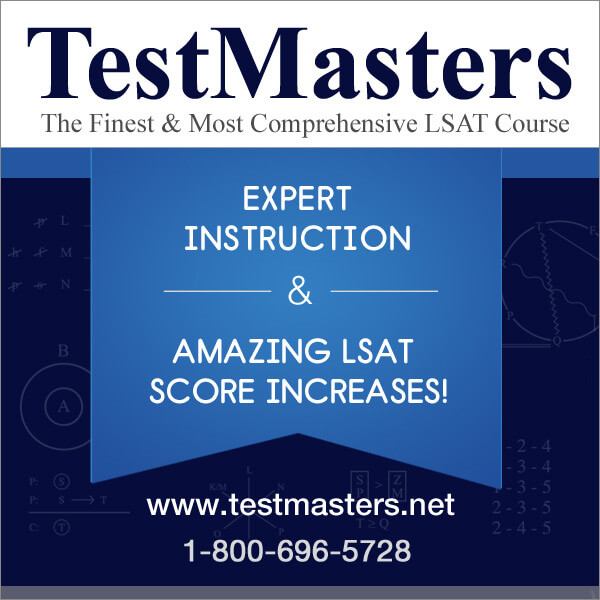 TestMasters LSAT course comes with exam diagnostics that help students identify the areas that need the most improvement in order to achieve a high LSAT score. This self-guided online LSAT prep course helps students focus on the questions they miss and therefore should spend the most time studying. You can learn to use his strategies in the live course, which is offered at more than 100 locations in the U.S., or you can watch the master himself in the online, video-based format.
TestMasters offers a full range of LSAT prep options. You will receive a giant 550-page course book containing nearly 1500 LSAT questions, which are strategically arranged to help you develop a deep understanding of the test. TestMasters has produced more than one hundred hours of high-definition videos featuring course author Robin Singh.
Company: TestMasters LSAT
Price: $950
Video Lectures: 100+ Hours
Books: 550 Page course book
Full-Length Practice Exams: 15
Online Access Period: NA
Contact information: 1-800-696-5728
Apply Now
PowerScore LSAT Test Prep
If you're looking for an outstanding LSAT instructor, you've come to the right place. PowerScore provides test preparation for the LSAT, GMAT, GRE, SAT, and ACT. It is known for its popular LSAT study guide series, which includes the Logic Games Bible and the LSAT Reading Comprehension Bible. If you prefer to learn from an instructor, you can choose a PowerScore course with more than 64 hours of live lectures delivered by a trained LSAT teacher, either in-person or live online.
The PowerScore prep course includes six different course options, including live in-person, and live online webcasts. They also offer weekend courses for students who are pressed for time. Up to 31 Full Practice Exams and 16 Hours of Proctored Exam Time, Depending On Course
Company: PowerScore
Price: $1,295 (full length)
Video Lectures: 64 hours
Books: 1000 Pages
Full-Length Practice Exams: 36
Online Access Period: NA
Contact information: 1-800-545-1750, contact@powerscore.com
Apply Now
7Sage LSAT Prep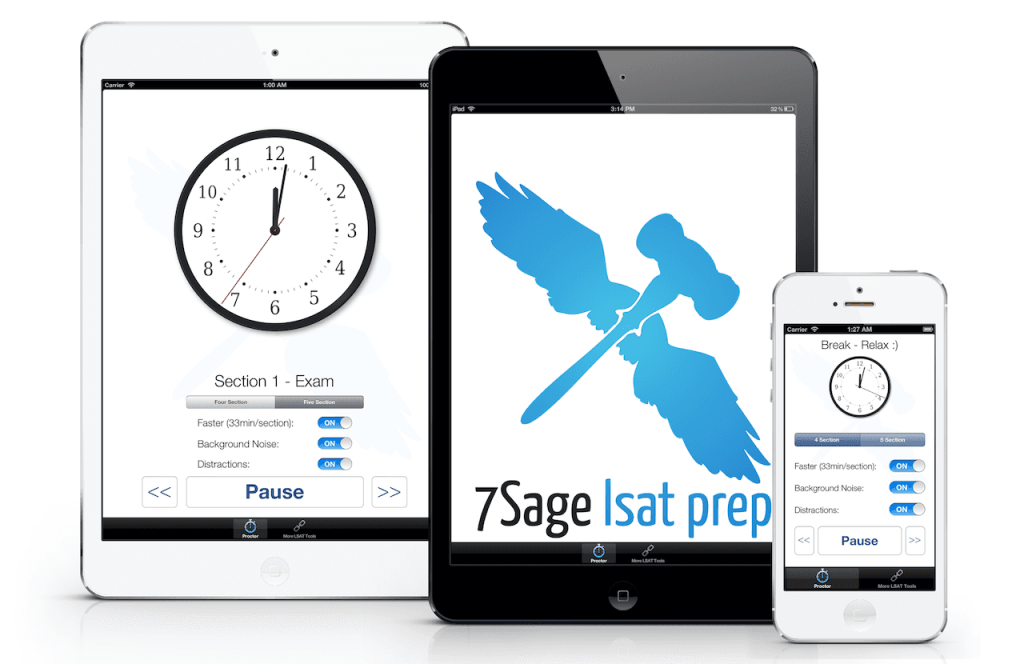 Applying to law school but don't know quite where to start? 7Sage is one of the least expensive LSAT prep course options. For just $550 you can access their most comprehensive course, which includes 50 hours of online LSAT video lectures and more than 4,000 problems that are explained in HD video. Developed by two Harvard graduates, 7Sage offers an affordable LSAT prep course that is notable for its huge library of on-demand learning material, straightforward style of instruction, and low subscription price. 7Sage's online LSAT prep courses are delivered through illuminating HD videos, cheerful online flashcards, and lovingly crafted text lessons. All courses come with a fourteen days money back guarantee.
Company: 7Sage
Price: $179 to $749
Video Lectures: 50 Hours
Books: Printable
Full-Length Practice Exams: 400+ Lessons
Online Access Period: 18 Months
Contact information: NA
Apply Now