Students searching for a degree in English literature have some decent prospects at a prestigious university in the United States to pursue their higher education. In the U.S., several colleges and universities provide students from different parts of the world with English undergraduate programs. We have compiled a list of the top ten universities and colleges from the comprehensive list of colleges offering these programs. This list will have the necessary details on it to make it easier for prospective students to access their desired degree.
Studying English literature opens up a world of inspiration and innovation, while at the same time learning skills that are crucial for the global climate of today. It is an opportunity to learn how through stories, poems, novels, and plays, literature makes sense of the world. It is also an opportunity to sharpen your capacity to write, learn, evaluate, and convince yourself. The study of English literature focuses on a large number of published works, primarily on examination, debate, and critical theorization.
Provided below is a structured list of wonderful undergraduate English programs for students pursuing higher education, each with comprehensive details. Applicants can choose the appropriate schools for them and apply for the same.
Brown University
The English department at Brown encourages an open interpretation of English literature and culture. It encourages original work on new historical, critical, theoretical, and analytical issues. They call for reading and writing activities that question the continuous development of knowledge in their fields. English is among the highest concentrations of undergraduate studies at Brown. The valuable variety of styles and modes of writing is opened up by their nonfiction writing program. English provides a strong foundation for liberal education and works in many sectors of jobs, one of the largest concentrations of humanities at Brown, particularly in the many areas where new media generate demand for transformative writing: news, publishing, advertisement, visual media, public relations, public service, teaching, finance, government, corporate research, and administration. English concentrators regularly move on to law, medical, and vocational schools, as well as literature and arts, graduate education.
Founded In: 1764
Location: Rhode Island
Ranking: 1
Contact: 401-863-1000
Apply Now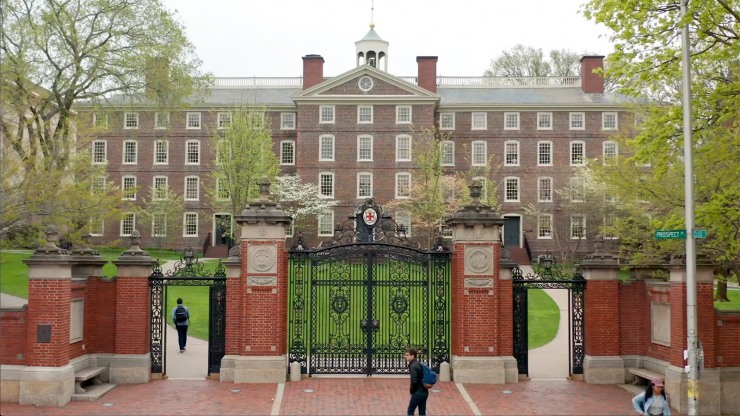 Harvard University
You will learn to understand the verbal expression of others by learning English literature at Harvard University and to make the interpretations you want for yourself, skills more important than ever in a digital age, where so many words pass so quickly. The sparkling fictional worlds that have brought together readers and authors through vast expanses of space and time will also be visited. You will explore new ways of living and developing our interconnected worlds when you experience many cultures and many lives in poems, novels, screenplays, playwrights, comics, and hip hop rhymes. You may choose either the Honors Program or the Elective Program as an English specialization program that includes between 12 and 14 classes. A third choice is a joint concentration, which culminates in a thesis supervised by faculty in English and one other department, for honours candidates only. A concentration grade point average of 3.40 or higher and 3.60 or higher for the joint concentration must be maintained as a nominee for honours.
Founded In: 1636
Location: Cambridge, Massachusetts
Ranking: 2
Contact: 617-495-2533
Apply Now 
Columbia University
Since its establishment, the Department of English and Comparative Literature of Columbia has played a major role in the history of literary research in the United States and abroad. The department provided a wide variety of courses with a diverse faculty of renowned scholars and committed instructors, recognizing conventional principles in the discipline but representing its evolving form. With the appointment of Thomas Randolph Price as Professor of English Language and Literature in 1882, the recognition of English as a separate academic discipline at Columbia began. The English and Comparative Literature program encourages the ability to read critically and imaginatively, to understand the power of language to shape thinking and reflect the world, to be responsive to the ways in which literature is developed, and its effects are achieved.
Founded In: 1882
Location: New York
Ranking: 3
Contact: 212-854-3215
Apply Now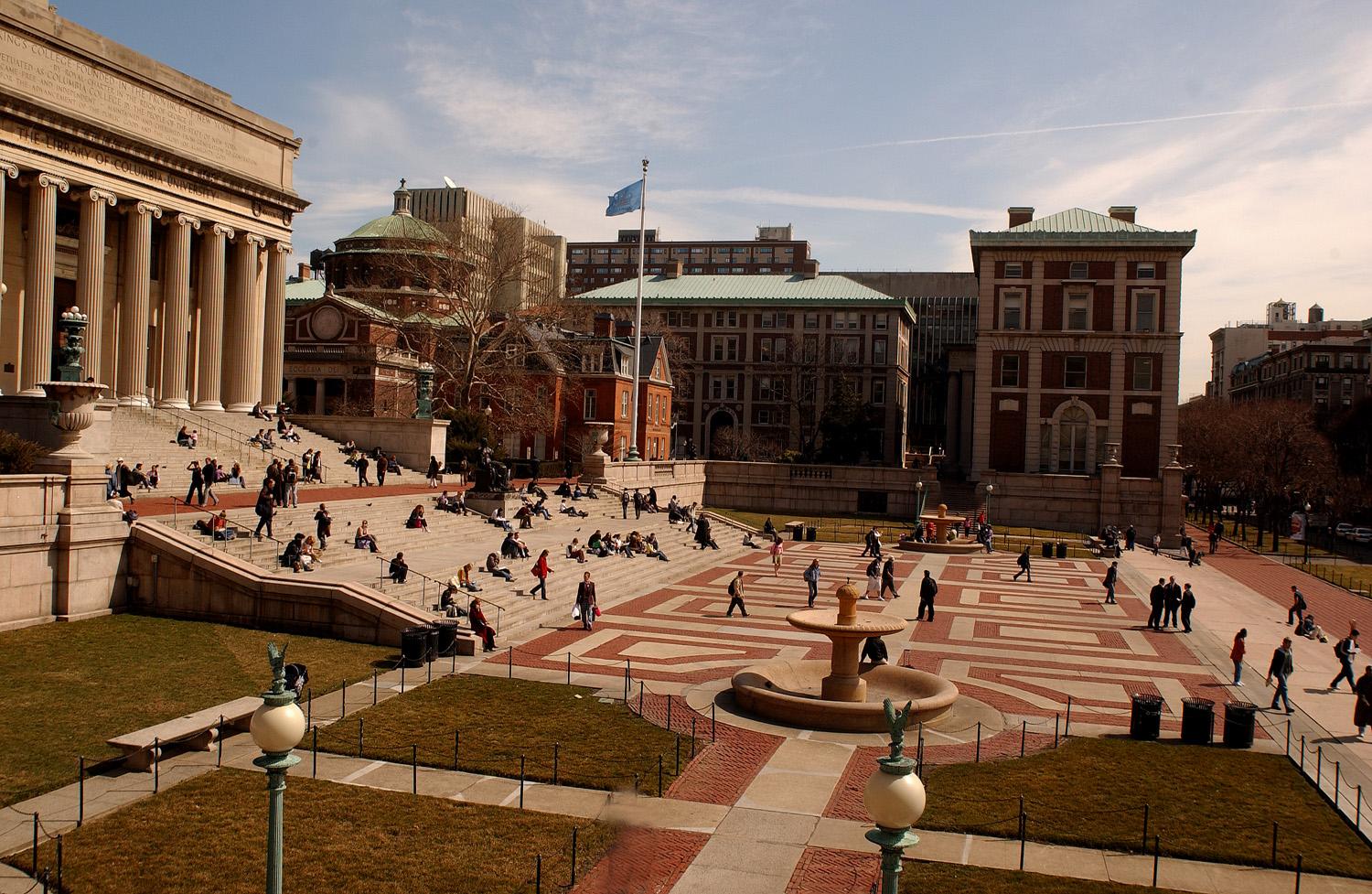 Stanford University
The English department is the pillar of the humanities at Stanford, one of the founding departments of Stanford University in 1891. A diverse community of poets, comparativists, and literary scholars was the pioneer faculty of English. Today, the faculty continues to represent the Bay Area's innovation and imagination, undertaking audacioStanford English, consistently ranked as one of the country's top departments, is home to the Center for the Study of the Novel, the Literary Lab, and the world-renowned Creative Writing Program.us research and teaching across British, American, and World literary history traditions. Undergraduates have the chance to gain practical writing skills to learn about the forces of argument and interpretation and to see the big picture of the growth of literature from the Middle Ages to the present.
Founded In: 1891
Location: Stanford, California
Ranking: 4
Contact: 650-723-2635
Apply Now 
Princeton University
A total of 10 courses have to be taken by English concentrators at Princeton: one course in Literary and Cultural History (LCH), the Junior Seminar (JRS), and eight departmental courses. Literary and Cultural History courses ask questions over longer periods about tradition and transmission and provide context for more advanced research. A topical introduction to research methods in the discipline is the Junior Seminar, which prepares students for their independent work. Five of the remaining eight required courses must meet the distribution criteria, and three more may be cross-listed courses ENG or ENG course. There are no formal requirements; the department suggests starting with one of their 200-level courses, but for first-time English students, several 300-level courses are also welcome.
Founded In: 1746
Location: Princeton, New Jersey
Ranking: 5
Contact: 609-258-4061
Apply Now 
Yale University
English at Yale has been an important force in the scholarly study of literature for more than a century, and a central part of the educational mission of Yale. The past of popular books that have originated from Yale English is distinguished by analytical range and conceptual creativity. Today, the department reflects a broad spectrum of academic and analytical approaches to the study of literature and literary history in English. The department offers a variety of introductory courses for undergraduates designed to improve fundamental writing skills, argument and interpretation forces, and a historical perspective on literature. Via courses focused on both common subjects such as Milton and Modern American Literature and the newest fields of faculty study, the English Major introduces students to the many traditions of creative writing in English.
Founded In: 1701
Location: New Haven, Connecticut
Ranking: 6
Contact: 203-432-2233
Apply Now 
Johns Hopkins University
At Johns Hopkins, the English Department strives to introduce the richness of English literature to undergraduate students and to train them in critical analysis of its formal, thematic, and cultural complexities. The department seeks to enhance the capacity of students to share their ideas about literature in both oral and written ways. Undergraduate courses provide the foundation of a liberal arts education and the basis for advanced literature research for those who wish to seek careers in teaching and scholarship. These courses range from historical surveys of English and American literature and critical method introductory courses to advanced courses and seminars in unique times, writers, genres, and literary issues.
Founded In: 1876
Location: Baltimore, Maryland
Ranking: 7
Contact: 410-516-7544
Apply Now 
Rice University
By training in close reading, theoretical writing, cultural history, and art/style, Rice English combines artistic and critical practice. The scholarship and pedagogy of their faculty span the scope of the study of British and American literature and cultures from the medieval period to the present. The program focuses on literature and literary history, studies of race and ethnicity, feminist and gender studies, queer sexuality theory and history, visual culture and comparative media studies, and postcolonial Anglophone literature. In the newer interdisciplinary fields of medical humanities, eco-criticism, post-humanism, and environmental humanities, the faculty has unique strengths. Rice English also hosts a lively concentration in creative writing that offers a variety of literature, poetry, and creative nonfiction courses.
Founded In: 1912
Location: Houston, Texas
Ranking: 8
Contact: 713-348-000
Apply Now 
University Of Chicago
It is very much like attending a liberal arts college to learn English at the University of Chicago: most courses are small, discussion-based classes, and professors, along with graduate student teaching assistants and preceptors, closely tutor the writing and intellectual development of undergraduate students. At the same time, the academic advantages associated with studying at a large research university can be enjoyed by students at Columbia. In addition to graduate students, undergraduate majors can take some of their courses, and all students learn cutting-edge scholarships from professors with international reputations who have extended the boundaries of the field.
Founded In: 1890
Location: Chicago, Illinois
Ranking: 9
Contact: 773-702-8536
Apply Now 
University Of Pennsylvania
Students with a major in English are studying language, literature, and culture around the world and in a broad range of media. English majors go everywhere English goes, from books and manuscripts to theatre, film, TV, and digital media, to develop their analytical and expressive abilities. From law and medicine through consultancy and teaching English Alumni, seek careers across the broad spectrum of professions. There are 13 courses in the English major, divided into a core of six courses and the remaining electives. The Junior Research Seminar (English 200) and 4 Advanced Seminars, each of which may be counted at heart, must be taken along the way. The major was structured to allow versatility and choice for students while maintaining a thorough grounding in literary history and interpretation.
Founded In: 1740
Location: Philadelphia, Pennsylvania
Ranking: 10
Contact: 215-898-7341
Apply Now