Time management can be difficult for some, and it may even be the difference between having a good GPA and one that won't be enough for your future plans or simply going crazy in the final days of the semester with papers, exams and reports due that have been left undone for whatever reason and panic strikes.
Fortunately, there are apps and tools that can help you increase your productivity, better manage your study time and avoid having all your school work pile up in the final weeks.
We have put together a list of great apps that can help you with your time management that we believe are highly effective and easy to use and free.
Evernote is one of the most popular and best productivity apps out there. It allows you to have all your notes together in one place but also available on several devices, so you can locate them whenever and wherever you need them. It also lets you save articles, film clip or website and come back to it later. It's great for those that can be forgetful.
This app allows the user to divide their schedule into more manageable chunks, so it basically works as a timer that breaks up your study sessions with a determined number of small breaks so that you remain as productive as possible. You can also track the amount of time you've been spending on one particular topic.
Similar to the app mentioned before, this one sets timers for specific tasks. It has a nice interface, which allows the user to control it through gestures and swipes. One thing about this app is that it trains you to better understand how long things really take to do.
This app has the feature to be able to work along with other time management tools you might have already installed in your device. It allows the user to complete tasks while on the move, organize the schedule and put together reminders on different platforms for your appointments.
Any.do helps you by creating reminders, to-do lists, events and notes and keep them in an organized way on their interface. This app also works across platforms, so you can jump from your phone to your laptop without missing information or appointments on your schedule.
This is a to-do list app that has a very nice and smooth functionality, although it's basically a digital list tracker. It has a nice interface and it's very easy to use, so it has become quite popular among students.
Finish works just like any other to-do list app, but when you complete a task, you gain a checkmark and a nice sound to indicate a reward. You tasks are also archived, so if you need to check back, they're stored for you.
2Do is a bit different from the other apps mentioned, because it focuses on colors, which can be great for those that have a more visual way of learning, so you can distinguish your tasks by type and what priority they might have.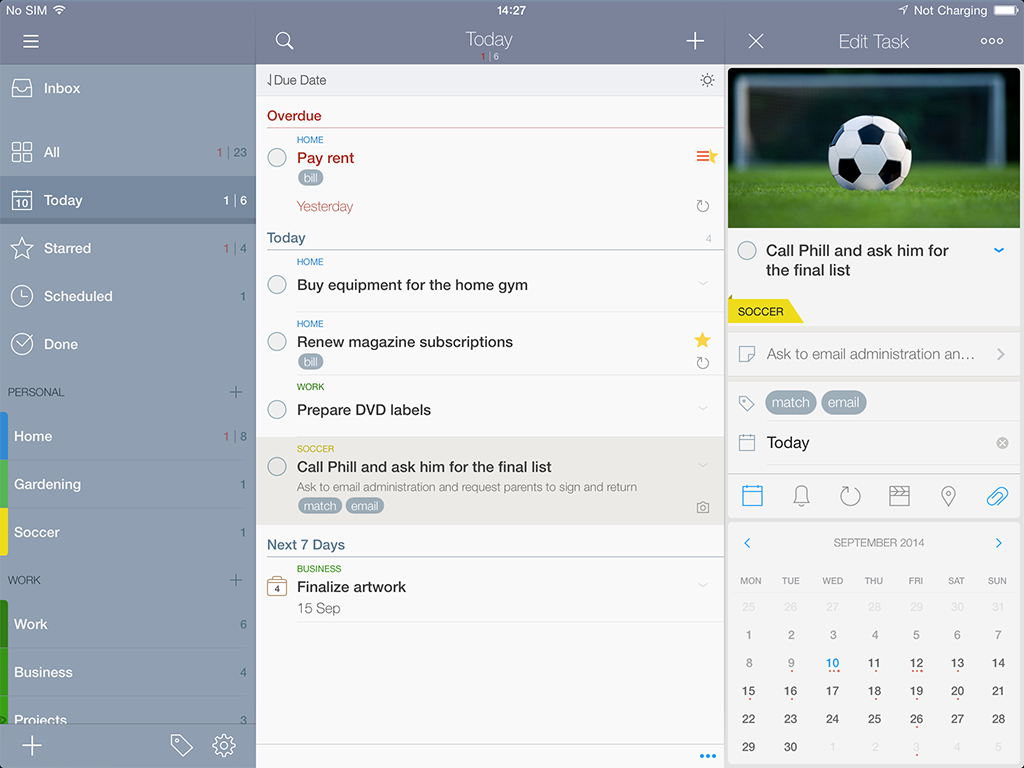 Google Keep is a pin-board style app that lets you pin notes, make lists and add photos to your homepage that can be easily updated and will work on any Android device. It has a web version and a mobile version.
SuperNotes is another productivity app that allows you to save your notes, recordings, images, and videos in one place. You can record lectures and take pictures of important slides so that note-taking is a bit less cumbersome and more fun and interactive. You can also color code your notes and share your notes online or download on a computer.