Houston, Texas, is a popular spot in the United States of America. But did you know that, thanks to its numerous school districts, it also provides high-quality education? Houston's school districts cover a large geographic area, making it one of the most desirable areas for parents to relocate to. These districts have it all, from wonderful neighbourhoods to colleges for higher education.
As you plan to relocate to the Houston area, one of the most important things you may be looking for in your community is a great school for your children. Picking the best school district first, then narrowing down your choices to the best schools and neighbourhoods, is a good place to start. In the following section, you will find the list of the top ten school districts in Hoston, Texas. These districts serve the area within Houston and are some od the best picks out of the lot.
Friendswood Independent School District
Friendswood Independent School District is a public school district in Friendswood, Texas (USA). The majority of the city of Friendswood is governed by NFISD, which includes the Galveston County part of the city south of Clear Creek. On December 21, 1948, the Friendswood Independent School District was established. The Alvin, Pearland, and Clear Creek school districts are located within 15 square miles of the city. The mascots of all of the district's schools are horses of some form. The Texas Education Agency awarded the district an "exemplary" ranking in 2009.
Founded In: 1939
Location: Friendswood, TX
Ranking: 1
Contact: 281-482-1267
Apply Now
Tomball Independent School District
Tomball Independent School District is a well-known public school district with a good reputation for academic achievement. It has 21 campuses that serve over 18,500 students in grades pre-kindergarten to twelve. Tomball ISD is proud of its groundbreaking educational services and upholds a solid base of guiding values, convictions, and a forward-thinking mission. In the 2017-18 academic year, Tomball ISD celebrated the launch of Tomball Star Academy, an Early College High School. Students can earn a high school diploma and up to 60 college credit hours while still in high school due to an agreement between Tomball ISD and Lone Star College–Tomball.
Founded In: 1937
Location: Tomball,TX
Ranking: 2
Contact: 281-357-3100
Apply Now
Pearland Independent School District
Pearland ISD aspires to have a world-class education that nurtures each student's individual abilities and talents. Students in grades K-12 benefit from a rigorous learning curriculum that helps them to achieve their full potential. Students who qualify are offered Special Programs, bilingual/ESL, Gifted and Talented, and pre-K services. Pre-AP/AP services act as the GT curriculum at the secondary level (grades 7-12), with a GT Academy option for students in grades 5-8. The entire K-12 program has real-life implementation and incorporates technology, owing to the Texas Essential Knowledge and Skills, which were approved by the State Board of Education. The district also has a comprehensive Career and Technical Education network that fosters partnerships with the business community.
Founded In: 1894
Location: Pearland, TX
Ranking: 3
Contact: 281-485-3203
Apply Now
Clear Creek Independent School District
There are 45 schools in the Clear Creek Independent School District, with 5,000 staff and over 42,000 students. Two counties and 13 towns make up the district. CCISD is not a public school district with open enrollment. To attend school, you must live within the district's boundaries. Furthermore, the school district follows the community school model, in which students are assigned to schools depending on their attendance boundaries. There are some variations, such as where a family asks for a move. CCISD provides a range of innovative programs in foreign language and Science, Technology, Engineering, and Math (STEM) that are available to students from all over the district, subject to space availability.
Founded In: 1950
Location: League City, TX
Ranking: 4
Contact: 281-284-0000
Apply Now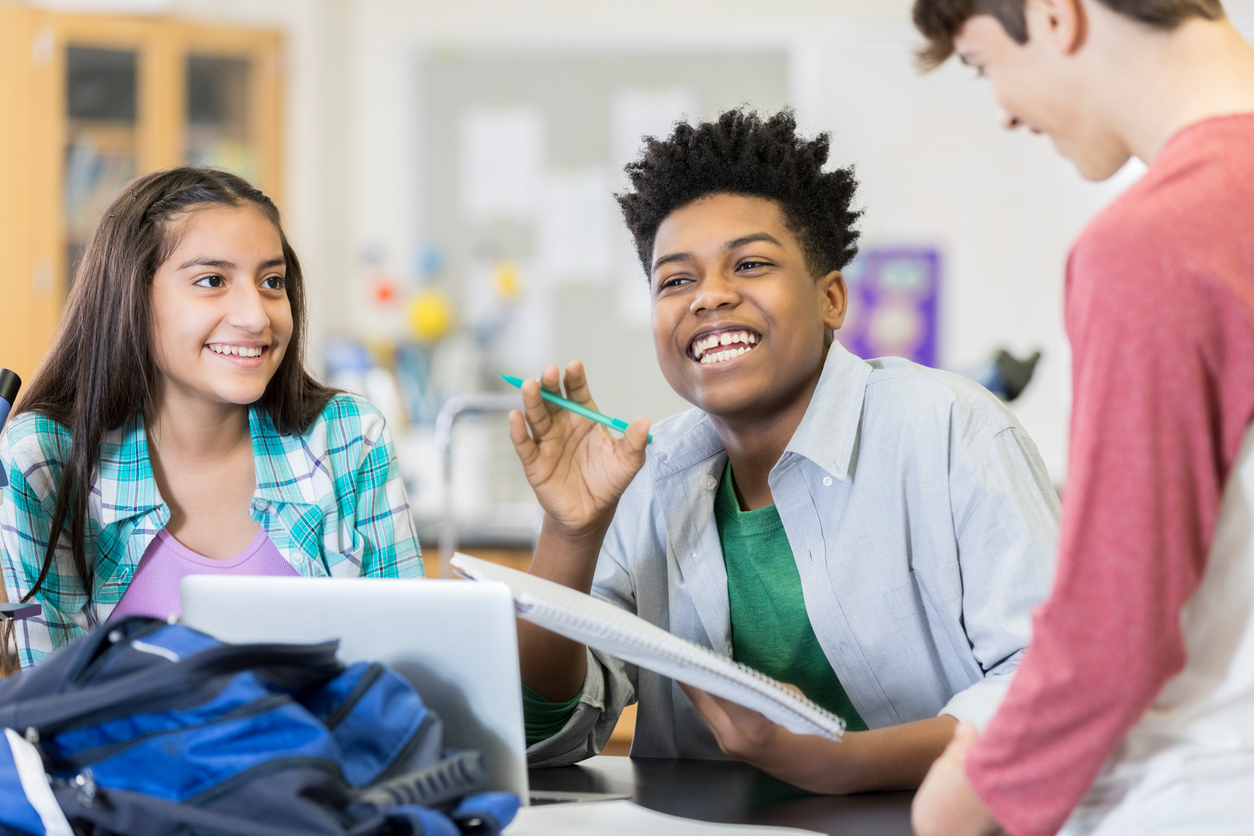 Montgomery Independent School District
Montgomery Independent School District is a Montgomery, Texas-based public school district. The city of Montgomery and the adjacent unincorporated area of Montgomery County are included in the district's attendance zone. The Texas Education Agency awarded the district an A rating for the 2018–2019 academic year. Montgomery ISD Athletic Complex/Football Stadium acts as a shared athletic venue for the two high schools. The district also participates in the Montgomery County JJAEP alternative education initiative, which is run in conjunction with the Conroe Independent School District by Montgomery County.
Founded In: 1925
Location: Montgomery, TX
Ranking: 5
Contact: 936-276-2000
Apply Now
Conroe Independent School District
Conroe ISD is a 348-square-mile school district in the Houston metropolitan region of Texas. The Woodlands, Shenandoah, Oak Ridge North, Conroe, and Caney Creek are among the District's varied geographic areas, as are many other smaller cities, villages, and unincorporated areas. Conroe ISD is one of the state's fastest expanding school districts, with average annual enrollment growth of around 1,500 students. Conroe ISD is a community of people who work together to have the best education possible for students. To address the needs and interests of all students, Conroe ISD delivers a rigorous core academic program, a diverse variety of sports, a cutting-edge Career and Technical Education curriculum, and a slate of fine arts classes. The District pays competitive salaries as well as a commitment to continuing education.
Founded In: 1892
Location: Conroe, TX
Ranking: 6
Contact: 936-709-7752
Apply Now
Cypress Fairbanks Independent School District
The Cypress-Fairbanks Independent School District (CFISD, also known as Cy-Fair) is a Texas-based independent school district with offices in northwest unincorporated Harris County. The district encompasses a small section of Houston including the Fairbanks neighborhood, the city of Jersey Village, and other unincorporated Harris County areas such as Cypress. The district has a land area of 186 square miles. Lone Star College System, formerly North Harris Montgomery Community College District, receives taxes from Cypress-Fairbanks ISD. The district had 92 general-purpose campuses as of August 2020, including 56 elementary schools, 19 middle schools, 13 high schools, and four special program centers.
Founded In: 1939
Location: Houston, TX
Ranking: 7
Contact: 281-897-4000
Apply Now
Fort Bend Independent School District
Fort Bend County's educational excellence has long been a guiding factor in bringing families to the area. Fort Bend County is one of the nation's fastest-growing counties. Fort Bend ISD, the county's main school district, is an exemplary K-12 public education department. With over 77,000 students, the District is Texas's eighth largest and one of the most diverse in the world. FBISD has 81 campuses, with 11 high schools, 15 middle schools, 51 elementary schools, and four specialty schools, which serve students' academic and vocational needs. The District is the biggest employer in Fort Bend County with over 11,000 full-time and substitute workers.
Founded In: 1959
Location: Sugar Land, TX
Ranking: 8
Contact: 281-634-1000
Apply Now
Humble Independent School District
With a single one-room schoolhouse, Humble Independent School District started over a century ago as Harris County Common School District No. 28. Humble ISD, which now has 44 campuses, over 45,000 alumni, and over 7,000 staff, is nationally known for the exemplary education it delivers to students. Humble ISD is one of Texas' 25 fastest-growing school districts, and it is the state's 31st largest district. Humble ISD serves the communities of Humble, Atascocita, Kingwood, Fall Creek, and Eagle Springs, among others, over a 90-square-mile area. The suburban neighborhood, which is about 17 miles northeast of downtown Houston and just minutes from George Bush Intercontinental Airport, is mainly residential.
Founded In: 1919
Location: Humble, TX
Ranking: 9
Contact: 281-641-1000
Apply Now
Harmony Public Schools- Houston West
Harmony Public Schools is a network of 58 public charter schools in Texas that concentrate on STEM (Science, Technology, Engineering, and Math) education. Harmony gives children from historically underserved neighborhoods the chance to succeed by project-based learning, where they develop the skills required to become contributing global citizens. Harmony Public Schools opened its first school in Houston, Texas in the year 2000, and its central administration is now based in the Houston area. Harmony has spread into all major areas of Texas, creating six distinct districts in the process.
Founded In: 2000
Location: Houston, TX
Ranking: 10
Contact: 832-831-9174
Apply Now