Delaware may be the nation's second-smallest territory, as well as the second least populated, but it is home to an array of exemplary school districts serving its wealthy population. In addition to the simple reasons for investing in a house in Delaware, such as cheap housing, healthy communities, and other amenities, the consistency of the local education system needs to be taken into consideration. Public education is an environment in which Delaware has succeeded, somewhat willfully, in recruiting new families and retaining existing ones.
If you are interested in attending school in Delaware or are a resident there, this article will be helpful for you. You can find school districts that shall meet your various needs in the following list of the top ten best school districts in Delaware. Wishing you good luck and success!
Cape Henlopen School District
In Sussex County, Delaware in the US, the Cape Henlopen School District is a public school district. The district is located in Lewes in eastern Sussex County and represents the Cape Region. In 1969, Cape Henlopen School District was established. Lewes, Henlopen Acres, Rehoboth Beach, Dewey Beach, and Milton are communities served by the district. Bryan Stevenson, lawyer, organizer, poet, professor of law, president and executive director of the Equal Justice Initiative, John Morris, and several others are prominent alumni. It has 5,643 students with a student-teacher ratio of 13 to 1 in grades PK, K-12. 54 per cent of pupils are at least proficient in math and 63 per cent in reading, according to state test results.
Founded In: 1969
Location: Sussex County, Delaware
Ranking: 1
Contact: 302-645-6686
Apply Now
Appoquinimink School District
More than 10,000 students in grades PK-12 are served by the Appoquinimink School District in Southern New Castle County, Delaware. Students, parents, teachers, and the community share a shared view of high success at Appoquinimink, a reality that has helped their students attain one of the highest academic records in the state. Since 2000, Appoquinimink has opened twelve new schools, completed additions to seven other buildings, and completed an ambitious construction schedule intended to facilitate learning in the 21st century. In both elementary, middle, and high school, Appoquinimink is the first public school district in Delaware to embrace strategically significant languages of the 21st Century. In a location that allows convenient access to major industry and entertainment centres, Appoquinimink delivers a typical small-town feel. The residents are just 30 minutes from the biggest city in Delaware, one hour from the beach, and minutes from universities and colleges that are nationally recognized.
Founded In: 2000
Location: New Castle County, Delaware
Ranking: 2
Contact: 302-376-4128
Apply Now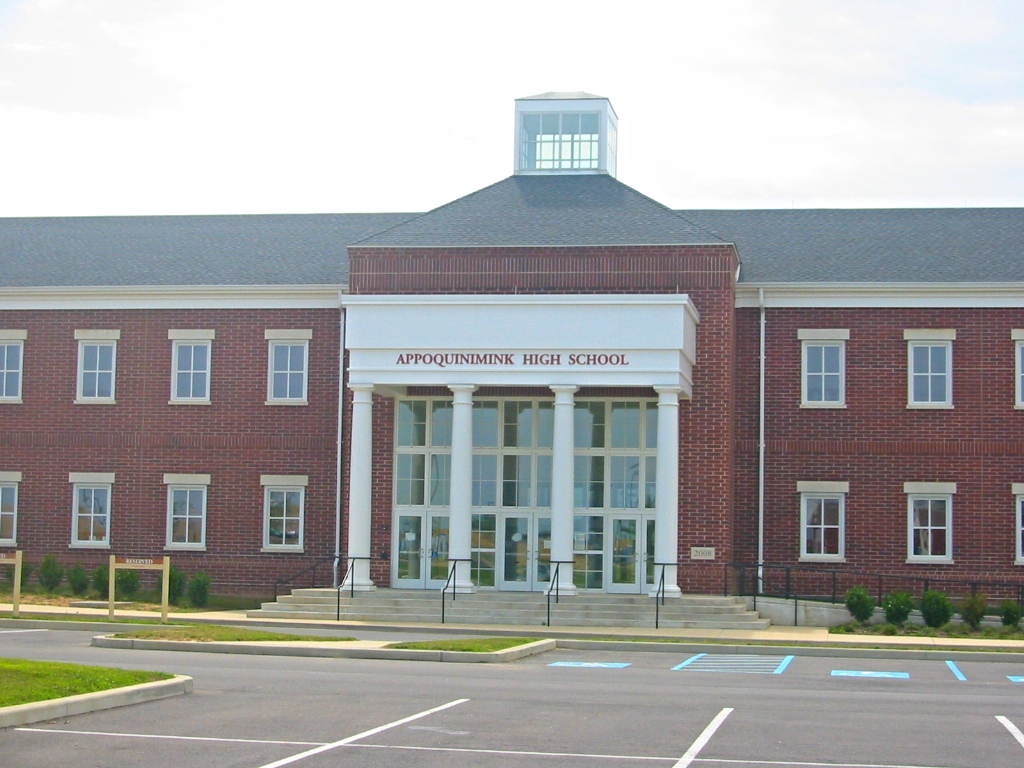 Caesar Rodney School District
On July 1, 1915, under the control of a new consolidation statute, the district formally came into being as State Consolidated District No. 1. Students attended school in a number of old frame structures that had been used by the former Camden and Wyoming districts. Caesar Rodney School District is a Wyoming, Delaware-based public school district. The new superintendent is the former principal of Caesar Rodney High School, Dr Kevin Fitzgerald. In central Kent County, the district encompasses a 107-square-mile area. In addition to Wyoming, Camden, Marydel, Kent Acres, Magnolia, Wild Quail, Rising Sun-Lebanon, Woodside, much of Woodside East, a small section of Riverview, and the southern part of the state capital, Dover, are other areas covered by the district. Dover Air Force Base is situated within the district as well.
Founded In: 1915
Location: Wyoming, Delaware
Ranking: 3
Contact: 302-698-4800
Apply Now
Red Clay Consolidated School District
On July 1st, 1981, the Red Clay Consolidated School District was created. It is one of four districts created when the School District of New Castle County was reorganized. Red Clay includes northwestern areas of Wilmington City and its suburbs, all the way to the state line of Pennsylvania, from Brandywine Creek to the region of Pike Creek Valley, and back to the city lines along the Christina River. Red Clay is a robust K-12 public school system for children of all ages with outstanding educational opportunities. The training curriculum continues with all students' mastery of fundamental skills and relies on individualized programs to fulfil each student's needs, from the least able to the most gifted.
Founded In: 1981
Location: Wilmington, Delaware
Ranking: 4
Contact: 302-552-3700
Apply Now
Indian River School District
One of the largest school districts in the State of Delaware is the Indian River School District, located in Southeastern Sussex County. The Indian River School District, formed in 1969 by the merging of many smaller districts, serves Selbyville, Frankford, Dagsboro, Fenwick Island, Bethany Beach, Ocean View, Millville, Clarksville, Gumboro, Millsboro, and Georgetown towns. Indian River is the fifth largest of the 19 school districts in the county, based on enrollment. Geographically, it's Delaware's largest non-technical school district, covering over 360 square miles. Seven primary schools, three middle schools, two high schools, one special school, an early learning centre, an arts magnet school, and an outdoor educational centre make up the district.
Founded In: 1969
Location: Sussex County, Delaware
Ranking: 5
Contact: 302-436-1000
Apply Now
Brandywine School District
The Brandywine School District includes dedicated families, administrators, educators, volunteers, and experts in a robust, integrated school district. Together, they form one of the state's most popular school districts. They are Delaware's northern-most district, covering 33 square miles in New Castle County, including Wilmington City, Claymont, Brandywine Hundred, Bellefonte, and Arden. For students and families who take advantage of the School Choice program in the state, BSD schools remain very popular. The program is for kids with a better comprehension of assignments at the grade level. This curriculum is attended by three schools: Mount Pleasant Elementary School, Claymont Elementary School, and P.S. Middle School in DuPont. The International Baccalaureate Program is delivered by Mount Pleasant High School and Talley Middle School to students who test for the program.
Founded In: N/A
Location: Wilmington, Delaware
Ranking: 6
Contact: 302-793-5000
Apply Now
Smyrna School District
In northern Kent County and extreme southern New Castle County, Delaware in the United States, the Smyrna School District, a public school district, is situated. The northern half of Kent County and the extreme southern portion of New Castle County in the state of Delaware represent the Smyrna Area. Smyrna, Clayton, and Kenton are the areas covered by the district. The Smyrna School District's goal is to ensure that the community's students are trained as quickly and effectively as possible to become responsible and active people with the awareness, problem-solving skills, and positive attitudes required to adapt and work effectively in an ever-changing world.
Founded In: N/A
Location: Smyrna, Delaware
Ranking: 7
Contact: 302-653-8585
Apply Now
Delmar School District
In southwest Delaware, Delmar straddles the Delaware and Maryland lines, making it a central point on the Mason-Dixon Line.  Delmar is in both Sussex County Delaware and Wicomico County Maryland. In 1859, the founding of Delmar was formally recorded, and Delmar's date of incorporation was 1899. In Delmar, the school and extracurricular activities and a sense of community pride are impressive. Within the authority of the Wicomico County Board of Education, children in grades Pre-K-4, attend Delmar Elementary School. Under the authority of the Delmar Board of Education, students in grades 5-12, attend the Delmar Middle and Senior High Schools.
Founded In: 1859
Location: Delmar, Delaware
Ranking: 8
Contact: 302-846-9544
Apply Now
Capital School District
Through the merging of the Dover Special, Hartly, Rose Valley, and Wiley school districts and the William Henry Comprehensive School, the Capital School District was formed in 1969. It is a district of public schools in the United States in Kent County, Delaware. It serves the greater area of Dover. In central Kent County, the district encompasses a 125-square-mile area. Towns covered include Cheswold, Hartly, Leipsic, Little Creek, and much of Dover, as well as Marydel's side of Delaware.
Founded In: 1925
Location: Delaware
Ranking: 9
Contact: 302-672-1500
Apply Now
New Castle County Vocational-Technical School District
The New Castle County Vocational-Technical School District is a public school system committed to giving each student the ability to fulfil his or her potential as a responsible and effective community member. This is achieved by presenting students with an advanced program that incorporates college preparation, career planning, and formal job experience to bridge the difference between studying in the classroom and expertise in the workplace.
Founded In: 1974
Location: Willmington, Delaware
Ranking: 10
Contact: 302-995-8000
Apply Now