The capital city of Ohio, Columbus, is a well-known destination among tourists. But did you know that it also offers quality education with its plethora of school districts? The school districts in Ohio have a fair amount of region that their school districts cover, and hence, it is one of the most sought after areas that parents want to move into. These districts have everything, from great communities to live in, to colleges for higher education.
One of the most important things you might be searching for in your community as you plan to move to the Columbus area is a great school for your children. A good way to start your quest is to pick the best school district first, then narrow your selections down to the best schools and neighbourhoods they serve. In Columbus, Ohio, there are various primary school districts, each with something unique to offer. In the following section, we have listed ten of the best school districts in the area, that should be perfect for your children or you.
Dublin City School District
The Dublin City School District is a public school district in Ohio, also known as Dublin City Schools. Dublin City Schools cover portions of Dublin, Columbus, Hilliard, Upper Arlington, Franklin County, Delaware County, and Union County and consist of 47 square miles. Dublin City Schools is the 10th largest district in the state, according to the Ohio Department of Education data. Of the 10 largest districts in the state, the minority demographic of 33.4 per cent in the Dublin City School District trails only the large metropolitan areas of Cleveland, Cincinnati, Columbus, Akron, and Toledo. A total of 22 schools are in operation, including 3 high schools, 4 middle schools, 14 elementary schools, and a centralized pre-school.
Founded In: 1922
Location: Dublin, Ohio
Ranking: 1
Contact: 614-764-5913
Apply Now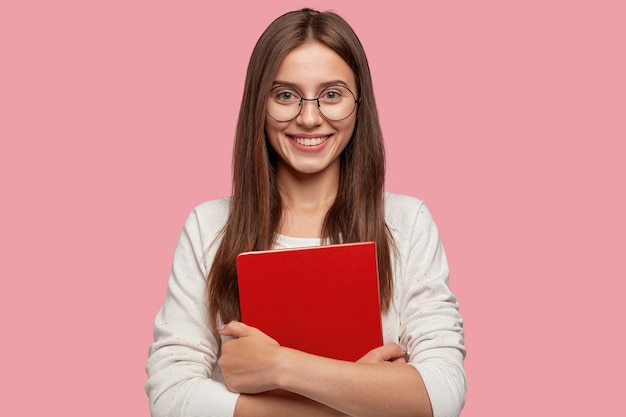 New Albany-Plain Local School District
New Albany, Ohio, is situated about 20 miles northeast of Columbus, and their schools are located in the centre of the Village on a central Learning Campus. A region of 26 square miles serves the school district. New Albany is also one of Central Ohio's oldest and one of the newest communities. In the district, there are over 5,034 students, represented by some 351 faculty members and 289 staff members. Parent interest and support from the neighbourhood are vital to the success of their nationally accredited, award-winning school district. The district's purpose is to build a system of transparency for each student that achieves the best academic and developmental performance.
Founded In: 1821
Location: New Albany, Ohio
Ranking: 2
Contact: 614-855-2040
Apply Now 
Olentangy Local School District
95 square miles is composed of the Olentangy Local School District. With a small, southern section in Franklin County, most of the district is in Delaware County. The district serves all or part of these municipalities, including the City of Columbus. There are 15 primary schools, five middle schools, and four high schools in service as of 2020. For selected students at OASIS headquarters, there is also an online high school named OASIS, and a school for STEM students. Olentangy is Delaware County's largest district. The district had an enrollment of 4,812 in 1998. The district finished the school year 2017/18 with 20,701 and was Ohio's 7th largest district.
Founded In: 1911
Location: Delaware County, Ohio
Ranking: 3
Contact: 740-657-4050
Apply Now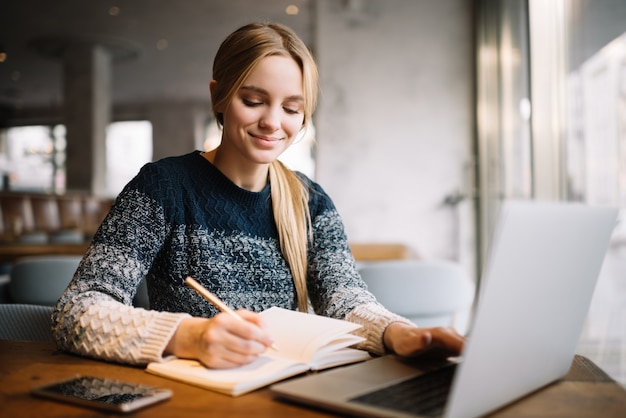 Bexley City Schools
The Bexley City School District, one of the state's top schools, is based in a suburban community just four miles east of downtown Columbus, Ohio. The neighbourhood schools of Bexley form the centre of a healthy, tight-knit community. With access to a wide range of classes and extra-curricular activities, students benefit from the limited class sizes that allow personal focus and promote academic excellence. The district works according to a driving mission and regional goals that have been set and approved by the Board of Education by community leaders.
Founded In: N/A
Location: Bexley, Ohio
Ranking: 4
Contact: 614-231-7611
Apply Now
Grandview Heights City School District
Grandview Heights Schools, founded in 1906, is proud to be one of Central Ohio's oldest school districts and the smallest public school system in Greater Columbus. A genuinely innovative learning environment has been developed by the district that blends the excellence, tradition, and familiarity of private schools with the simplicity and openness of a public school. A warm and welcoming, socio-economically diverse city covering just 1.3 square miles, the neighbourhood of Grandview Heights is home to a prosperous cultural climate, a generous corporate community, a nationally ranked public library, increasing economic growth, and active and committed people.
Founded In: 1906
Location: Columbus, Ohio
Ranking: 5
Contact: 614-485-4015
Apply Now
Upper Arlington Schools
The district offers certain academic choices not available in other public school districts. The deals begin at the tuition-funded Burbank Early Childhood School with their youngest learners. Families can choose either the informal or contemporary educational delivery model as students advance into elementary school. Their middle schools provide children with realistic resources for service-learning and real-world learning, helping to instil a life-long collective engagement and an early awareness of the skills it takes to excel in this fast-changing world. Students can return to the informal learning style of their community school at the high school level. They can also pick and compete in one of their 32 varsity sports and more than 80 student clubs and events from more than 60 Advanced Placement and International Baccalaureate classes.
Founded In: N/A
Location: Upper Arlington, Ohio
Ranking: 6
Contact: (614) 487-5000
Apply Now
Gahanna Jefferson Public Schools
There is a legacy of dedication to success at Gahanna-Jefferson Public Schools. Working documents with operating standards that include delivering academic success, maintaining a safe learning atmosphere, engaging with the community, and hiring and developing exemplary staff are the district and school development strategies. The Gahanna-Jefferson Public Schools have developed a classroom program to address the individual needs of all students in order to meet the demands of teaching each Gahanna student in the most practical and effective manner. To do this, the curriculum department partners with instructor teams to create research courses in key academic fields that integrate from each respective sector the new State of Ohio Content Standards and National Standards.
Founded In: 1969
Location: Gahanna, Ohio
Ranking: 7
Contact: 614-471-7065
Apply Now  
The Worthington City School District
The Worthington City School District encompasses Worthington City, Riverlea Village, and surrounding sections of Perry Township, Sharon Township, and Columbus City, Ohio. There are approximately 60,000 residents in the city, with 13,837 as of 2013 in Worthington proper. Trent Bowers has been the Superintendent of Worthington Schools since July 1, 2015. Worthington Schools offers over 180 different classes, with over 400 students offered the opportunity in a dual enrollment program to receive college credit. To lead the Worthington School District, a five-member Board of Education will be elected.
Founded In: 1804
Location: Worthington, Ohio
Ranking: 8
Contact: 614-450-6000
Apply Now 
Pickerington Schools
Two high schools, two junior high schools, three middle schools, seven primary schools, a preschool, and an alternative school are located at Pickerington Schools. In Ohio, the district is the 15th largest, educating about 10,600 students per year. The Pickerington Schools' history continues with the 1785 Ordinance. For school purposes, this ordinance put aside some land. At one time, 19 one- and two-room schools scattered across the township were situated in Violet Township. The majority of these schools later merged and became the Pickerington Local School District. Pickerington Local Schools, driven by a diverse and compassionate workforce, has grown from a shared one-room school in a log cabin to 14 new facilities that teach more than 10,000 students.
Founded In: 1785
Location: Pickerington, Ohio
Ranking: 9
Contact: 614-920-6180
Apply Now
Hilliard City School District
Hilliard City School District, with its offices in Columbus, Ohio, is a public school district. Many of what was formerly Norwich and Brown townships are included in the school system including Hilliard. 14 K-5th grade primary schools, two sixth grade schools, three 7-8th grade middle schools, and three 9-12th grade high schools are served by the district. Thus, in Ohio, the district is the eighth largest. The service area of the district has a total area of around 60 square miles, covering areas of less than 1 square mile of northwestern Franklin County and a part of Union County.
Founded In: 1931
Location: Columbus, Ohio
Ranking: 10
Contact: 614-921-7000
Apply Now