Are you planning to move to the Chicago suburbs? If you are, school districts must be an important factor you might be thinking about right about now. Well, don't worry. We have got you covered on this front. School districts are an essential part of families with children yet to go to school. Due to this, it becomes crucial for them to find a community which has to offer good living conditions, as well as great schools.
As a young being, city life must have amazed you. But as you grow older and have plans to start a family, the suburbs are right there to welcome you. The suburbs have a warm feeling about them with peaceful surroundings and big houses and nice compounds. Each suburb has its own distinctive corks, amenities, demographics, and attractions that really distinguish it from others. Most individuals pack up and drive to the suburbs in order to get exactly that. In the following list, we have drawn out the best school districts in the Chicago suburbs where you or your children can study. Good luck with your search and future!
Adlai E. Stevenson High School
On Sept. 7, 1965, Adlai E. Stevenson High School was founded. The school is named after Adlai E. Stevenson II, a former governor of Illinois, a two-time presidential candidate, and an ambassador to the United Nations for the United States. Since its inception in 1965, Stevenson High School has won a variety of honours. The school was the first Illinois public high school to win four Blue Ribbon Awards for Education Excellence from the U.S. Education Department. In 1987, 1991, 1998, and 2002, Stevenson won the Blue Ribbon Awards.
Founded In: 1965
Location: Lincolnshire, Illinois
Ranking: 1
Contact: 847-415-4000
Apply Now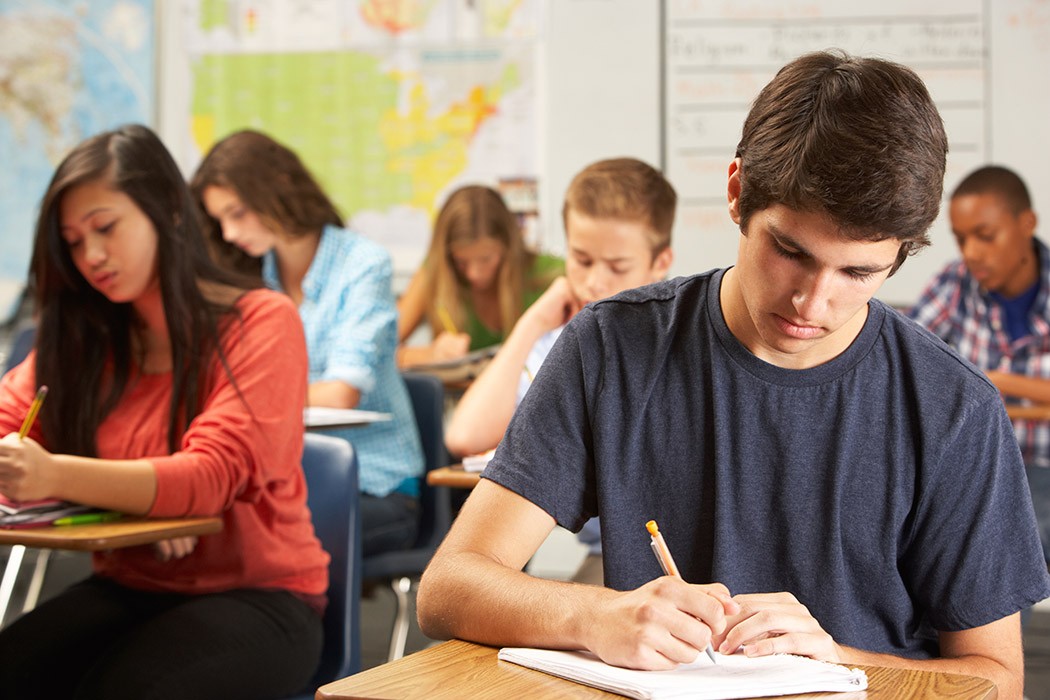 Community High School District 128
For more than 50 years, Community High School District 128 has been delivering quality education to ninth through twelfth graders. The District serves an enrollment of more than 3,000 students located about 40 miles north of Chicago. Libertyville High School and Vernon Hills High School, the District's schools, serve all or part of the Libertyville, Vernon Hills, Green Oaks, Rondout, Mundelein, and Mettawa counties, as well as unincorporated areas around them. For their exemplary academic and extracurricular accomplishments, District 128 students and teachers are frequently honoured at the local, state, and national levels.
Founded In: 1917
Location: Lake County, Illinois
Ranking: 2
Contact: 847-247-4500
Apply Now
New Trier Township High School District 203
New Trier Township High School District 203 was established in 1901 and is a comprehensive four-year high school in Northfield and Winnetka, Illinois, along the shore of Lake Michigan and about 16 miles north of Chicago. New Trier represents about 4,000 students from Glencoe, Kenilworth, Northfield, Wilmette, Winnetka, and parts of Glenview and Northbrook suburban communities in Chicago's North Shore – communities that represent a legacy of support for academic and cultural achievement. On the Northfield Campus, freshmen are housed. The Winnetka Campus houses sophomores, juniors, and seniors. The district is governed by its own Board of Education and serves six public school districts (kindergarten through eighth grade), each with its board of directors. Students who advance to New Trier High School also transfer from nearby private and parochial schools.
Founded In: 1901
Location: Winnetka, Illinois
Ranking: 3
Contact: 847-446-7000
Apply Now
Township High School District 113
Township High School District 113, with its Highland Park offices, is a school district in Illinois. It consists of two high schools and serves Highland Park, Bannockburn, Deerfield, Highwood, and Riverwoods. A 7-member school board oversees it. Dr Bruce Law presently serves as the superintendent of the district. Annette Lidawer is the school board president. Township High School District 113 strives to provide the opportunities and support required for each student to achieve their unique potential. The purpose of District 113 as an organization is to continually improve, year-over-year, in areas such as student academic performance, student social-emotional wellbeing, student equity, human resources, culture/climate, communication, and fiscal responsibility.
Founded In: 1964
Location: Highland Park, Illinois
Ranking: 4
Contact: 224-765-1000
Apply Now
Hinsdale Township High School District 86
Hinsdale Township High School District 86 is a student community dedicated to education in an atmosphere that encourages innovation, respect, and responsibility. Hinsdale High School's first class graduated in 1883. In 1897, Hinsdale High School was approved by the University of Illinois and the school was accredited for the first time in 1908 by the North Central Association. In 1913, after grade school and high school were divided into two districts, District 86 came into being. The name Hinsdale Township High School District 86 became official in the year 1925. Educational programs abound, with nearly 300 classes, nearly 60 clubs and events, and 28 interscholastic sports open to District 86 students in each building. To the point that almost 98 per cent of all District 86 graduates enrol in a college or university of their choosing, students have taken advantage of all of these opportunities.
Founded In: 1883
Location: Hinsdale, Illinois
Ranking: 5
Contact: 630-655-6100
Apply Now
Naperville Community Unit School District No. 203
The goal of the Naperville Community Unit School District No. 203 is to teach students to be self-directed learners, collective workers, complex thinkers, creators of excellence, and contributors to the community. Naperville Community Unit School District 203 recognizes that an outstanding school district honours the individuality and integrity of each individual encourages responsible citizenship and is the product of students, staff, parents, and community collaborative partnerships.
Founded In: N/A
Location: Naperville, Illinois
Ranking: 6
Contact: 630-420-6300
Apply Now
Niles Township High School District 219
The neighbourhoods of Skokie, Lincolnwood, Morton Grove, and Niles are covered by Niles Township High School District 219. With a total enrollment of more than 4,600 students, Niles North and Niles West High Schools are public, four-year integrated high schools. About 60% of students say that a language other than English is spoken. More than 90 languages are spoken, with Urdu, Spanish, Assyrian, and Arabic being the most prevalent. Extracurricular activities help students improve their social and academic skills, meet new people, and participate in fun interactions. There are 27 athletic teams and more than 90 clubs and activities that students may take part in.
Founded In: N/A
Location: Skokie, Illinois
Ranking: 7
Contact: 847-626-3000
Apply Now
The Barrington 220 School District
The Barrington 220 School District, located in the northwest suburbs of Chicago, is a nationally accredited PreK-12 school district. Geographically, the school district is located in four counties: Cook, Lake, McHenry, and Kane. Barrington 220 has one high school, two 6-8 grade middle school campuses, eight elementary schools, and one early childhood centre. A one-room schoolhouse, which opened in 1835, was the first Barrington school. It was not until 1973, though, that the Barrington 220 School District was established formally. Barrington 220 has since become renowned for its imaginative education, rich heritage, and sense of community.
Founded In: 1835
Location: Barrington, Illinois
Ranking: 8
Contact: 847-381-6300
Apply Now
Township High School District 211
With up to 12,000 students in its five high schools and two alternative high schools, Township High School District 211 is the largest high school district in the county. Around 25 miles northwest of Chicago, High School District 211 is located. It serves the neighbourhoods of Arlington Heights, Elk Grove Village, Hanover Park, Rolling Meadows, Roselle, Streamwood, and South Barrington, and portions of Hoffman Estates, Inverness, Palatine, and Schaumburg. Township High School District 211 has a long-standing history of giving its students excellent educational opportunities through its various schools.
Founded In: 1914
Location: Inverness, Illinois
Ranking: 9
Contact: 847-755-6600
Apply Now
Township High School District 214
Recognized by the United States Department of Education as a Blue Ribbon High School District,  High School District 214 is located approximately 25 miles northwest of Chicago in a 68.3 square mile area. The district represents over 300,000 people in an area greater than the city of St. Louis. O'Hare International Airport and downtown Chicago are minutes apart, and one of the world's biggest indoor shopping malls is provided to local residents by Woodfield Mall. High School District 214 has seven campuses at present. With more than 600 separate courses, the district has a complete academic program, as well as numerous activities and facilities for children with special needs. They also have a complete range of extra-curricular offerings, including theatre, service clubs, special interest clubs, music classes, and a complete slate of student athletic offers.
Founded In: 1914
Location: Arlington Heights, Illinois
Ranking: 10
Contact: 847-718-7600
Apply Now