Life as a student has the most memorable and intimidating times-the rushes to reach school on time, hectic schedules, the burning of midnight oil to finish those important assignments, the relief of getting done with the last paper, and eventually graduation and partying with your mates before drifting into different directions of your life.
The time after college and before you venture into your profession is the moment to rejuvenate and live your travel fantasies, to get away from it all for once. Although travel appears to be a pricey affair for a college student, there are plenty of destinations that will fit your budget as well as provide you with a fantastic holiday experience.
A once-in-a-lifetime chance to travel carefree and without responsibilities is the time between graduation and work. You're never going to be as young and independent as you are now, so take the risk and travel. With most of the countries mentioned providing visa on arrival, the inconvenience of holiday planning has decreased. Check out these top ten places to travel to after college and learn about how affordable and an enriching experience it will be.
Thailand
Arguably one of the most sought after and accessible destinations in the world, with its rich Thai culture, serene scenery, and scattered tropical islands, Thailand charms any wanderer. The country's lively hub, Bangkok, which is well known for its nightlife, shopping, wonderful Thai temples and pagodas, and Thai cuisine, should not be missed. The country's budget hotels are very inexpensive and most of them can be found in city centres. Shopping here for deals and value for money rates is a big draw for tourists, and in on-street markets, you can also get quality things.
Netherlands
The Netherlands, famed for tulips, picturesque countryside, and nightlife, has an enchanting appeal to draw young people. Right from luxury hotels to hostels, Amsterdam provides low-priced and restful lodging. If you are travelling with your friends, group lodging is the perfect choice where you have the luxury of living in a lovely country house or farmhouse in the middle of the meadows, and there are interesting ways to see Amsterdam, if you are travelling by train, Eurail has exclusive student discounts. If you like a cycling holiday, even that can be arranged.
Dubai
Dubai is one of the most dynamic cities in the world, a city with many wonders and some of the first and greatest feats in the world. The amazing city is a perfect stopover destination and promises amazing hotels, lavish nightlife, shopping combinations, best of world cuisines, excellent attractions, and international activities. Although Dubai offers a luxurious lifestyle and a hot spot for those with extravagant tastes, it also opens up a traveller's budget-friendly side. It is cheap to travel around Dubai, taxis are inexpensive and another resourceful choice to get around is the Dubai metro network linking the city. Comfy hotels and a range of food outlets give you lots of choices for planning your budget holiday. It is easy to get to Dubai as the city is a big stopover destination for most airlines and it is easy to get a Dubai Visa because applying online has streamlined the visa process into a fast and hassle-free operation.
Ireland
A country noted for literature, beautiful scenery, cheerful nightlife, music, and high spirits, the richness and small size of this tiny island makes it widely accessible. There is much to see and it is easy to get around as Ireland has a fine train and bus service that is convenient for your pocket. Ireland's best budget choice for lodging in hostels, dormitories, and B&Bs, and most historic sightseeings are free to explore. So walk through the countryside, visit a pub with happy people, check out the castles and libraries, and catch a local music festival.
Sri Lanka
The teardrop country may seem minuscule, but it includes a lot of ancient heritage sites, spectacular scenery, wilderness, and beaches. Being a small country, it is relatively easy to get around Sri Lanka and every area has something to show off, be it an elephant orphanage in Pinnawala, Sigiriya's beautiful rock fortress, Bentota beaches, or acres of tea plantation and Nuwara Eliya's English hued country village. The country is charming, lively, and friendly, and inexpensive without effort.
Indonesia
Indonesia, an amazing archipelago of tropical islands with spectacular landscapes, offers you a perfect choice to explore. There are lots to see, such as lush green rice terraces on rolling hills, thick forests, exotic wildlife, and pristine beaches. For those who fly to Indonesia, Bali, Lombok, and Jakarta are all-time favourite places and are relatively inexpensive for transport as well as easy to travel around in a taxi. Balinese cuisine, shopping, and hotels are cheaper and it's very easy to walk around on a budget.
Cambodia
Cambodia is an exotic land with a blend of cultural and historical highlights and natural sights that are untouched. There are plenty of opportunities to visit this serene country on a fixed budget with lodging, food, and accessibility at affordable prices, as tourism in Cambodia is still in its catching on phase. The sights to visit here are spectacular; you can see Angkor Wat's fascinating temple ruins, soak up the sun on gorgeous tropical beaches, or just enjoy the countryside on a walking or bike trip.
Peru
"The land of the Incas" has a magical charm with old stories and mysterious places to impress you. A trip to Peru would take you to the Amazons and Andreas, which are some of the most exotic locations in the world. Popular for the Sacred Valley and Machu Pichu, which represent Peruvian history, the nation takes you to interesting locations to discover, such as the sights of the Andes, floating Lake Titicaca islands, and enigmatic structures, to name a few, the Nazca row. The best way to get around on budget is moving around in local transport, which also has a positive side to meet new people and make new acquaintances.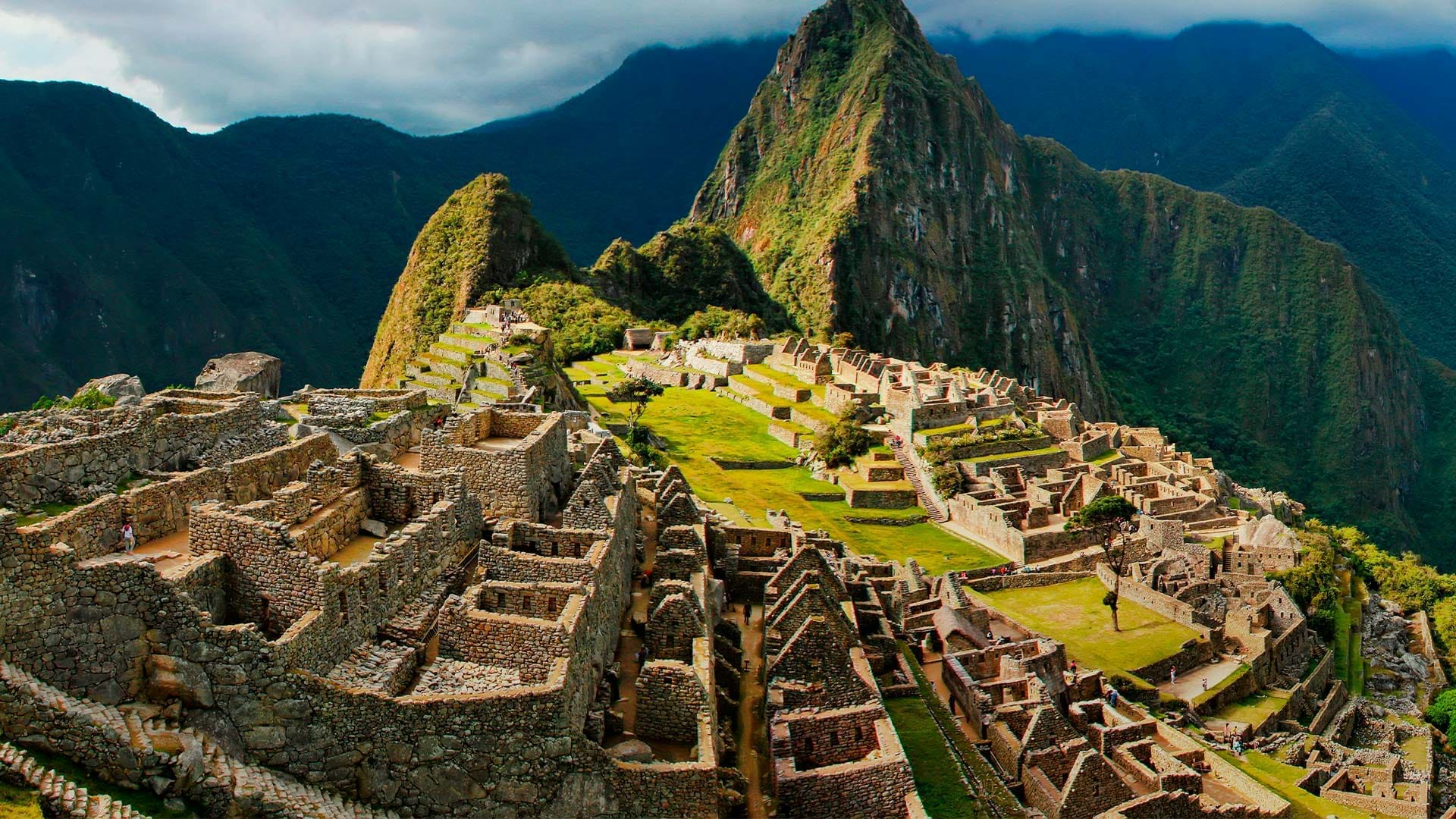 Bulgaria
A treasure trove of mountainous scenery, alpine forests, stunning rural villages, various monasteries, and stretches of sandy beaches in the Balkan nation. This country is a brilliant refuge for those who love long walks and hiking and has an extensive system of hiking trails, making it a paradise for walkers to enjoy the rich and varied landscapes of the region. It's also a perfect place to try some sports in the winter. Since the country is a much less visited destination than other European nations and is likely to draw visitors, the chances of having a good deal on lodging, dining, and in-land travel are tremendous and fair on budget.
Turkey
Experience Turkey's convergence of the East and the West. Split by the Bosphorus Strait, the history, lifestyle, and food of the country all offer you a lovely mix of characteristics of Europe and Asia. Turkey has much more to give than just big cities, from intricately built spectacular temples, amazing scenery to beautifully gorgeous Mediterranean coastlines, and when you venture into less frequented cities, the prices often decrease, but the trip is nevertheless the one you'd recall for a lifetime. Turkey, a much less inexpensive destination than the other big European nations, offers you shockingly fantastic prices when it comes to budget travel and is also the perfect way to experience the lives of the people and the cuisine of the Middle East.