There are a variety of different directions you will follow after you finish high school and are given your diploma. Some chose to directly join the workforce, while others choose to seek higher education or training. Continuing education is not a financially feasible choice in many cases. 125 jobs include a high school diploma as of last year and pay an average of $20 per hour or more. Of those, 74% usually need on-the-job training or apprenticeships in the intermediate to long-term; 26% typically require short-term training or no on-the-job training. People may need to attend high school or other non-college-level educational programs in some of these occupations to receive licenses or certification.
High-paying careers are not usually entry-level jobs for high school graduates. For example, first-line supervisors usually need one to five years of previous work experience, irrespective of discipline. The following 10 highest-paying, non-farm occupations require a minimum entrance high school diploma and require short-term or no on-the-job training. Check out these well-paying jobs for high school graduates, if you're looking for a place that offers on-the-job experience or something you can get into right away. All the best!
Dispensing Optician
In an optometry office, dispensing opticians work. They take care of administrative duties, such as arranging appointments and answering questions from clients. They also support clients with choosing the best glasses or contact lenses and educate them on considerations such as price and insurance costs. Dispensing Opticians must complete on-the-job training and could be required in certain states to have a license. Apprenticeships are also a common means of receiving the training required. The national average salary is $15.49 per hour.
Community Healthcare Worker
Community health workers advise the general public about health and self-care issues. They can work in connection with the office of a social worker to provide those who need medical therapy with health information. By seeking to promote the physical well-being of each person they communicate with, they represent their societies. Some community healthcare workers may be expected to complete a formal training course, depending on the state. By a mixture of mentoring and work shadowing, most gain experience.
Pharmacy Technicians
In hospitals, pharmacy technicians work to dispense prescription medications, vaccines, and other medicinal products to clients. They will package and label drug bottles on a normal day, instruct clients on how to use those drugs, and complete payment transfers. Hospitals, drugstores, grocery stores and assisted living services are typical work environments. One year of certified pharmacy technician preparation must be completed by pharmacy technicians. Few states require certification for pharmacy technicians, which is favored by some employers as well.
Gaming Manager
At casinos, gaming operators control gaming tables, dealers, and customers. They make sure all workers and consumers follow the rules of the establishment and play each game honestly. They perform regular casino tasks such as tracking cash trades, working with security teams, and servicing clients. Without much experience, gaming managers frequently obtain entry-level positions in a casino. After they are employed, most employers offer training to promising workers.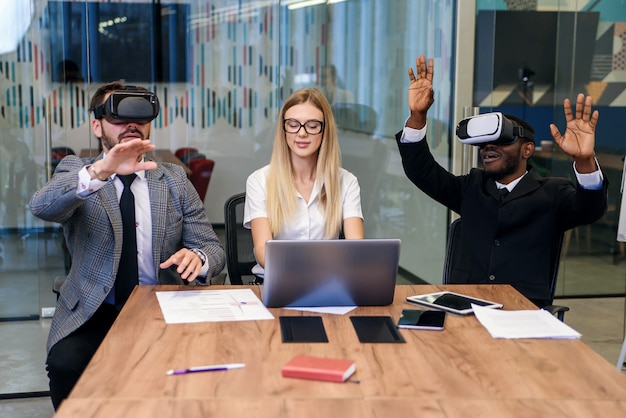 Transportation, Storage, and Distribution Managers
Managers of transportation, storage, and delivery will realistically expect to earn more than $86,500 a year, the highest average wage of any position that does not include past high school formal education. In the industry, there are a number of work titles, including logistics manager, shipping supervisor, warehouse manager, and director of transport. Usually, job responsibilities include adhering to budgets, supervising staff, and managing processes for dispatching and routing. Demand for these jobs is expected to rise in all fields at a slower pace than demand. Consequently, it will be more difficult for anyone with just a high school diploma to find jobs in the industry.
Elevator Installers and Repairers
Although higher education is not a requirement for employment as an elevator installer and repairer, an apprenticeship is completed by most of those working in the industry. The work is one of only two in the United States where more than $80,000 a year can be received by the average person with little more than a high school diploma. It can be extremely difficult and risky to operate as an elevator installer, like many high-paying occupations with a poor minimum educational achievement threshold. In poorly confined environments, such as elevator shafts, employees often expend long hours and are vulnerable to electrical burns, crashes, and muscle strain. Elevator installers should be on standby 24 hours a day due to the likelihood of emergency maintenance.
Detectives and Criminal Investigators
Although police officers aggressively combat crime and uphold the rules, the responsibility for solving crime scenes, collecting evidence, and compiling information are for prosecutors or criminal investigators. Although it is not mandatory for a detective to have formal education beyond high school, the work is also based on a training academy being successfully completed. Detective wages with comparable educational qualifications appear to be much higher than virtually any other profession. More than $77,000 a year is earned by the average detective. In the industry, high wages are primarily attributed to the pressures and risks involved with the work. Working in crime scenes also involves working intimately together with death and pain.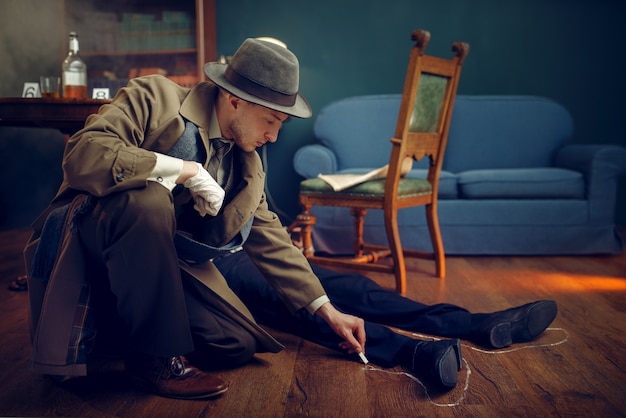 Mail Carrier
To and from small enterprises and homes, mail carriers collect and distribute letters and parcels. Mail carriers can walk or drive trucks or motorcycles, and every day they usually follow a fixed path. They are federal workers who usually work for the U.S. Postal Service. You must be a U.S. resident, have a driver's license, and a stable driving record to be a mail carrier. You will also be expected to take the written Postal Exam and pass it. For successful mail carriers, there are many career development opportunities available.
Power Plant Operator
In energy production facilities, power plant operators track, repair, and control machinery and equipment. They are responsible for ensuring the safe and successful execution of all procedures and operations under their oversight. They can manage nuclear reactors, electric generators, or water turbines, depending on their employer. At a trade school, aspiring power plant operators have the choice of doing vocational coursework. Specialized certification must be obtained by practitioners employed in a nuclear plant. Many companies seek candidates who have two to five years of heavy machinery operational experience.
Audiovisual Technician
All the equipment used in shows or presentations that contain audio or visual elements is handled and managed by audiovisual technicians. Microphones, speakers, projectors, displays, and soundboards are part of the equipment. These practitioners are liable at the end of the event for loading up the equipment and packing it up. Most often, audiovisual technicians are self-taught. Through job shadowing or by a trained mentor, others can get experience. You may also learn the technical skills required to be an audiovisual technician using online classes or apprenticeships.