Enjoying summer means getting plenty of cash for fun events for many college students. Though college students do not have a lengthy resume that shows previous work experience, that does not mean that they are not in competition for summer jobs that are interesting and/or career-propelling. The trick is to maximize, think creatively, and not give up your network. Summer vacation is the most anticipated time of the year for most college students. The fun never stops for them for three months of unregulated fun-n-frolic, parties, music, movies, outings, and whatnot. But then there are several others who still choose to use this opportunity to take on summer jobs, which not only provides them with some realistic extra cash but more often than not gives them the work experience they need to launch their career on a sound basis after they graduate.
Every extended break from college offers you an excellent chance to grow and improve practical skills as an individual. This is what makes it so worthwhile to explore summer career opportunities in an area of your choice as a college student. But carefully research your options and don't hesitate to take further training if you feel the need. In addition to adding added value to your resume, some of these best summer jobs for college students will also showcase your overall personality during your interviews and possible business meetings.
If you're one of those looking to take up a summer job this year, we've listed 10 of the best-paid summer jobs for college students that we could think of to save some cash or to acquire some valuable experience.
Computer Technology
Capitalize on it now if you have a passion and expertise in the IT world! Digital technology is one of the world's fastest-growing job opportunities. You're in luck if you have computer programming or networking skills. You will be taken on for freelance jobs by several firms. It's also a perfect way to develop your portfolio and practice the real-world skills you'll need when you graduate from a full-time job. It helps to develop your resume and make friends in the industry by taking a summer job in the area you expect to go to after you graduate from college. The average salary for computer technology jobs begins at around $15 per hour, well above the minimum wage. Depending on your schedule and the company's wishes, you can even freelance for several firms at the same time, build your own hours and keep working through school.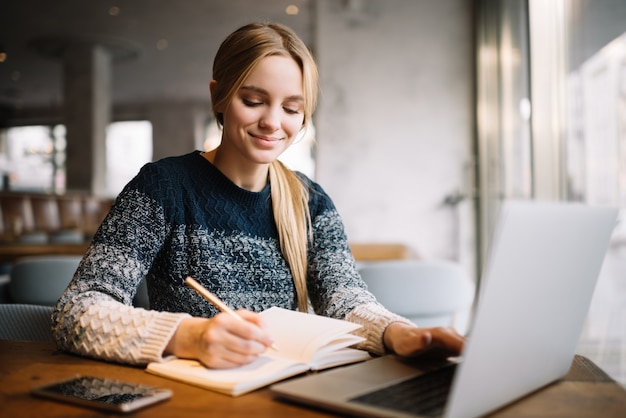 Bank Teller
A bank teller's starting pay is above the minimum wage. Positions for a Bank Teller usually offer anywhere from $12 to $15 per hour. For college students, working for a bank is a perfect summer job. The pay is fair, the hours are good, and there are definite career boosters in cash handling and customer service. Working for a bank says you are trustworthy, and you learn valuable skills you can fall back on later in life if necessary, such as money management and customer service expertise.
Waitering or Bartending
You should consider a summer job in the service industry as a waiter or bartender if you are a hard worker and don't mind a fluid schedule. For these jobs, the basic pay is low, but tips are usually high. Since tips will be the key source of revenue, higher-end restaurants and bars should be targeted. It is advisable that you declare your tips, and don't just keep your top drawer with the cash tips. Put your tip money per week in the bank and stick to a schedule as if you have a lot of cash, it's easy to overspend. It can also be a fantastic secondary source of income to be awaiting staff or a bartender. You can take up a couple of extra hours per week at night while you are doing a regular day job in the summer. A second job significantly raises the amount of money you can receive per week during the summer which makes it much easier to save for the school year.
Lifeguard
Because summer is the busiest season for pools and beaches, for good swimmers who are home for the warmer months, plenty of summer employment exists. At community and neighbourhood pools, several positions can be seen, while those who live by the ocean can also find positions at public beaches. These positions are a perfect chance to improve your fitness, keep people safe, and have some fun in the sun outside. For lifeguards, the typical hourly pay is $9.31, although those with qualifications or prior experience will be able to earn a little more.
Nanny
Being a nanny over the summer brings eligible students plenty of different experiences. Those looking for a little fun will find positions as au pairs abroad, while students wishing to stay in their college town or return to their neighbourhood can find plenty of positions as parents try to plan activities and provide care for their kids while school is out. Students who love spending time with children, being busy, and going outdoors can spend their summer earning money without ever knowing like they are working. PayScale reports that around $14.56 per hour is earned by nannies.
Camp Counsellors
Outdoor events are also the best match for camp counsellor roles for students who want to spend their time with children, becoming a mentor, and overseeing fun. A counsellor position may also support students in their future careers, depending on the kind of camp. For starters, individuals learning science can work at a science camp, while those with an artistic flair can work at a summer program focused on the arts. For teachers-in-training, it is often a perfect match. The hourly average salary for camp counsellors is $9.28, PayScale reports, but those with several years of experience or special academic credentials may be entitled to earn more.
Sales Associate
Students with a knowledge of persuasion and helpfulness also excel and love sales associate careers, whether they work at a clothing store, pop-up boutique, outdoor shop, or furniture gallery, particularly if they have commissions to facilitate their interactions with customers. These positions are mostly gravitated by individuals involved in the industry, finance, or sales/marketing, but they are also a perfect match for those looking for a summer low-pressure job or even just a discount at their favourite store. The average salary is $10.20 hourly, but depending on whether the shop requires employees to gain commissions, this figure varies.
Online Tutor
Younger children often require more assistance with their academics, and the summers are usually the moment where added help is sought from their parents. For academically-minded students, conventional tutoring has long been a way to make money during their summer holidays, but tutoring options have now grown due to the Internet. Tutoring is a perfect job for students with field experience and the desire to educate others, whether it is taking a summer job with a company like Chegg Tutoring or finding any of your own clients at college or from your hometown high school. Online tutors supposedly make an average hourly wage of $19.57. As a summer tutor for children, you might provide them with the assistance they need and make some valuable money in the process.
Landscaping
Are you a lover of nature with a fetish for landscaping? Then, for college students like you, this might be a nice summer job. It includes chopping trees, simple landscaping, and painting the odd house fence. And it also pays well. Landscaping is a lucrative seasonal job if you want to spend the summer outdoors. Currently, it's also a job you can only have in the summer in the northern states.
Pet Caretaker
As the title suggests, this task includes caring for the pets of individuals while they are away at work or on holiday. You can also act as a dog walker and drive them out to the beach for long walks/runs. You may also provide pet care services that include tasks such as brushing them, cutting their toenails, and testing their hair for ticks if you have the expertise. You get paid handsomely by their thankful owners in exchange and make a few more furry mates as well.