If you're close to graduation at your school, but can't get the all of the required credits–we can help you. Here, we have mentioned top-ranked Online Colleges for Transfer Credits that offer a full range of courses that can be completed online, that may allow you to fulfill degree requirements.
Reaching the finish line is important to you, but getting the credits you need to graduate can be challenging. This can be especially difficult if your progress is slowed by waiting on specific classes to be offered at your school and college.
Fortunately, you no longer have to put your future on hold. Through our list, you can find the best university options for your education with excellent courses and make your future sunshine. We wish you good luck!!
Arizona State University
At ASU Online, they want to help our students every step of the way. ASU accepts college-level courses in which you have earned a grade of "C" (4.00="A") or better from regionally accredited colleges and universities. The ASU college of your major determines how transfer courses fulfill the degree requirements of your ASU major. Students with previous college credits may be able to transfer those credits to an ASU Online program. A maximum of 64 semester hours of credit will be accepted as a lower-division credit when transferred from a regionally accredited community, junior or two-year college, with the exception of some special programs.
Rank: 1st
Cost Approximately: Undergraduate: $520 – $728 per credit hour*, Graduate: $522 – $1,397 per credit hour*, Certificate: $595 – $1,153 per credit hour*
Contact information: (855) 278-5080
Apply Now: https://admission.asu.edu/transfer/transferring-credits
University of Florida
Applying to the University of Florida will provide you with incredible opportunities to further your education. Students can transfer 60 credit hours from community colleges as part of the hours needed for their UF degree, regardless of when these hours are earned, subject to university and college degree requirements. Students are required to submit final official transcripts from all institutions attended before or during their enrollment at UF.
Rank: 2nd
Cost Approximately: Residents: $129.18 per credit hour, Non-Residents: $552.62
Contact information: P: 352-392-1374, Fax: 352-846-1126
Apply Now: https://registrar.ufl.edu/registration/transfercredit
Southern New Hampshire University
At Southern New Hampshire University, they make transferring seamless. They know you worked hard to earn your credits, and we think you should keep them. That's why they accept up to 90 credits of previous coursework. When you apply to SNHU, we'll perform an official credit evaluation free of charge to help you determine which credits will transfer. We'll also work with you to see if you qualify for scholarships or financial aid. At SNHU, continuing your education has never been so easy.
Rank: 3rd
Cost Approximately: Degrees/Certificates: $960/Course* and $320/Credit Hour*
Contact information: 603.645.9687, transfer@snhu.edu
Apply Now: https://www.snhu.edu/admission/transferring-credits
University of Arizona
Online learning is all about flexibility, and that extends to transfer students. Whether you're transferring from your local community college or looking to move seamlessly from a University of Arizona campus to online, you have lots of options. Transferring to Arizona Online may be right for you if: You want to complete your degree fully online, with no hybrid or face-to-face class options. You prefer to access advising and other student services via phone, email or online chat. You live outside of Arizona and want to pay the same price per unit as in-state students. You're an Arizona resident but expect to take fewer than 7 units per semester and would like to benefit from the flexibility of a per unit rate.
Rank: 4th
Cost Approximately: Undergraduate: $500 to $610 per credit, Graduate: $650 to $1332 per credit
Contact information: 520.621.0898
Apply Now: https://registrar.arizona.edu/academics/transfer-credit-approval
Michigan State University
Apply as a transfer student at MSU if you have attended a postsecondary institution after graduating from high school or if you have earned a bachelor's degree at another college or university and are seeking to earn another bachelor's degree or teaching certificate. Transfer students are encouraged to use the Transfer MSU searchable transfer credit equivalency system to identify courses that may transfer to MSU. Students transferring from two-year institutions may transfer a maximum of 60-semester credits for use toward a bachelor's degree. Coursework assigned a grade of 2.0 or higher may be recognized in the transfer. Any courses are taken that resulted in a grade below 2.0 are not eligible for transfer credit.
Rank: 5th
Cost Approximately: Total for two semesters: $24,844 for In-state freshman and $50,149 for Non-state freshman
Contact information: (517) 355-3300
Apply Now: https://admissions.msu.edu/apply/transfer/before-you-apply/transfer-your-credits.aspx
DePaul University
Thinking of transferring to DePaul? You'll find a unique focus on your needs as a transfer student and an approach to higher education designed to broaden your perspective. Whether you have some college credit or are starting from scratch, learn how to start your journey at DePaul as an adult undergraduate student. DePaul is the choice of thousands of transfer students every year — with transfer students making up more than 40 percent of their undergraduate population. A maximum of 88 semesters (132 quarter) hours of transfer credit can be applied to your DePaul degree.
Rank: 6th
Cost Approximately: Various
Contact information: (312) 362-8300, admission@depaul.edu
Apply Now: https://www.depaul.edu/admission-and-aid/types-of-admission/transfer-student/Pages/default.aspx
Drexel University
Once you've been accepted, Drexel may grant you credit for courses completed at a college or university that is either regionally accredited or a recognized candidate for accreditation according to the Association of Colleges and Schools/Commission on Higher Education. Drexel's academic year operates on a quarterly basis while most schools are organized by semester -this will affect your transfer credits. 60-semester credits equal approximately 90 quarter credits. Transfer credit is evaluated by an academic advisor from the department to which you've been accepted. To receive transfer credit for courses completed at another university, the courses must be substantially equivalent to courses offered in the corresponding curriculum at Drexel and you must have completed the courses with a grade of C (C=2.0) or better. Generally, Drexel will transfer up to 60-semester credits.
Rank: 7th
Cost Approximately: Varies
Contact information: 1.800.2.DREXEL, 1.215.895.2400 (International), enroll@drexel.edu
Apply Now: https://drexel.edu/undergrad/resources/transfer/credits/
Penn State World Campus
Whether you are coming from a current program, have credits earned within the last academic year, or several years have elapsed since you have participated in your studies, your admission will be processed as a transfer student. Prospective undergraduate students may transfer credit from college-level work done at a regionally accredited institution. Many Penn State World Campus students have credit from prior learning. You do not have to be transferred directly from another degree program to be considered a transfer student.
Rank: 8th
Cost Approximately: In-state: $18,436 Out-of-state: $33,664
Contact information: Local/International: 814-865-5403, Fax: 814-865-3290, pennstateonline@psu.edu
Apply Now: https://www.worldcampus.psu.edu/admissions/transfer-students
University of Phoenix
The University of Phoenix lets students transfer previous program credits toward their current degree. Acceptance of credit is at the discretion of the receiving institution. It is important that you verify with your educational institution, prior to enrolling, that credits earned with the University of Phoenix can be transferred. The University of Phoenix offers a full range of courses that can be completed online – allowing you to satisfy degree requirements more conveniently. You may be able to take the courses you need with us and transfer the credits back to your school. This can help you stay on track to graduate on time.
Rank: 9th
Cost Approximately: $15,818
Contact information: 866.484.1815
Apply Now: https://www.phoenix.edu/programs/continuing-education/transfer-credits.html
Franklin University
At Franklin, going back to college doesn't have to mean starting over, it means finishing your degree faster and more affordable, thanks to their generous transfer credit policy. They make it simple and seamless for students like you to transfer previously earned credits into an associate, bachelors, masters or doctoral degree program. Transferring credits not only saves you time. It saves tuition dollars and eliminates the hassle of taking repeat classes or re-learning concepts.
Rank: 10th
Cost Approximately: Associate & Bachelor's Degrees: $526/credit hour, Master's Degrees: $670/credit hour, Doctoral Degrees: $748/credit hour
Contact information: 1.877.341.6300, admissions@franklin.edu
Apply Now: https://www.franklin.edu/transferring-credit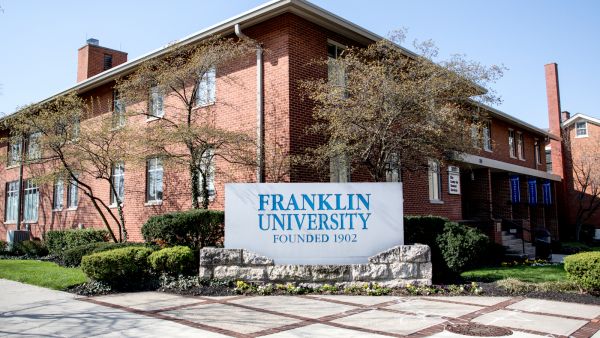 Oregon State University
Did you complete courses at another institution or are you thinking about taking a class to transfer back to OSU? The Office of Admissions processes transfers credits. Oregon State University has partnered with several community colleges to help identify and award associate degrees to students who have completed the degree requirements but may be unaware of this achievement. This is called reverse transfer. The Graduate School allows students to apply graduate courses taken as an undergraduate/ post-baccalaureate student towards a graduate program utilizing their transfer credit policy and procedures.
Rank: 11th
Cost Approximately: Undergraduate: $297/credit, Graduate: $538/credit
Contact information: (541)737-4331, Fax: (541)737-8123, registrars@oregonstate.edu
Apply Now: https://registrar.oregonstate.edu/transfer-credits