It's not easy to get into medical schools in New York. It's no wonder that New York is one of the most famous places to seek a medical degree, with its cultural cachet, vast population, and many excellent schools—including three of the top ten medical schools in the United States. Despite being the country's fourth-most populous state, New York has the most medical schools of any state (17), outnumbering California's 16 medical schools, Texas' 15 medical schools, and Florida's 10 medical schools.
Below you will find, the best medical schools in New York. Go through the brief details of the colleges to understand the requirements of each medical school separately. Hope you find the school that you've been looking for. All the best!
NYU Grossman School of Medicine
When NYU announced in 2018 that all approved applicants would obtain free tuition, it set itself apart from the pack. Already a competitive medical school, admissions rose by approximately 50%. NYU is a top-five medical school with a reputation for outstanding academic teaching and study. Early introduction to clinical medicine, interdisciplinary education, and individualized discovery through academic concentrations and intensive electives known as "selective" are all part of NYU's creative, versatile program. Students at NYU Langone Health and their main partner clinics, Bellevue Hospital and the Manhattan VA Hospital, receive a wide variety of clinical training. NYU offers a three-year accelerated MD program in addition to the conventional four-year MD program, which enables students to achieve early, conditional admission to NYU residencies.
Founded In: 1841
Tuition: N/A
ACT/SAT/MCAT: 522
Acceptance Rate: 2.4%
GPA: 3.95
Rank: 1
Contact: 212-263-5290
Financial Aid: N/A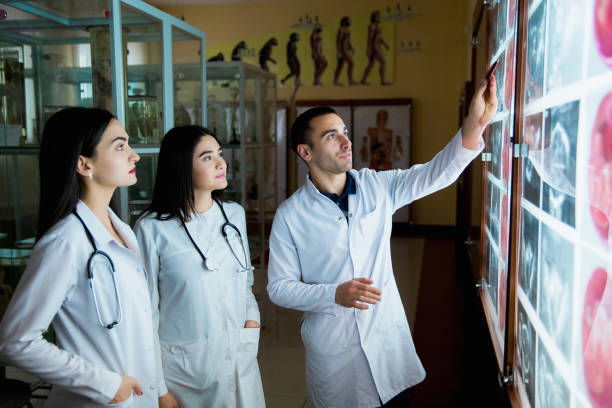 Columbia University Vagelos College of Physicians and Surgeons
Columbia is the first medical school in the nation to substitute all loans with scholarships for students who applied for financial assistance in 2018, making it a highly attractive med school for many. This, along with its top-ten ranking and Ivy League reputation, has made Columbia a highly desirable med school for many. Non-medical curricular threads, such as public health and biomedical informatics; a focus on narrative medicine, an area pioneered at Columbia; a Differentiation & Integration block in which students take electives and work on a scholarly project; and several other chances to take advantage of Columbia's science are among the highlights of Columbia's curriculum. On the clinical side, Columbia students cycle through a number of hospitals in the New York City area as well as the school's free, student-run clinics. The Columbia-Bassett track, which focuses on rural medicine, is also available.
Founded In: 1767
Tuition: $65,425
ACT/SAT/MCAT: 521
Acceptance Rate: 4.5%
GPA: 3.91
Rank: 2
Contact: 212-305-2862
Financial Aid: N/A
Weill Cornell Medical College
Weill Cornell, like Columbia, has a top-tier ranking, Ivy League status, and debt-free financial assistance. Cornell's innovative program, which prioritizes independent learning, self-directed inquiry, and small groups over traditional lectures, is what sets it apart. Cornell is widely renowned for its focus on public health, with students getting the ability to provide clinical services and do research in 62 countries. Students have top-notch learning prospects and outstanding health exposure to a widely varied patient base, even by student-run clinics, since Cornell shares a campus with many other prestigious medical institutions, such as New York-Presbyterian Hospital and Memorial Sloan Kettering Cancer Center.
Founded In: 1898
Tuition: $62,426
ACT/SAT/MCAT: 520
Acceptance Rate: 5%
GPA: 3.9
Rank: 3
Contact: 212-746-5454
Financial Aid: N/A
Icahn School of Medicine At Mount Sinai
The goal of the Icahn School of Medicine is to train ambitious, imaginative physicians and scientists who will transform medicine through creativity and advocacy. Its educational theory, which it defines as "combining the best traditions of medicine with the principles and entrepreneurial thinking of a startup," reflects this focus on transformation. Icahn is known for its pass/fail, adaptive curriculum (as shown by the name of its early assurance program, FlexMed)—for example, students can choose to do a year-long scholarly assignment, and all four years have "Flex Time" for self-directed, individualized study, experimentation, and leadership development. Icahn is one of the only medical schools in the United States that is also a hospital, giving its students access to top-notch clinical training and research resources.
Founded In: 1963
Tuition: $57,036
ACT/SAT/MCAT: 519
Acceptance Rate: N/A
GPA: 3.87
Rank: 4
Contact: 212-241-6500
Financial Aid: N/A
University of Rochester School of Medicine And Dentistry
Rochester is noted for its groundbreaking biopsychosocial educational model, which treats patients by taking into account the interaction of biological, psychological, and social factors. Similarly, Rochester bills itself as the "Liberal Arts School of Medicine," emphasizing an interdisciplinary, humanities-focused medical education, with specializations in medical humanities and bioethics, medical education, and public health. The university is also noted for its limited class sizes, true pass/fail grading, and outstanding study opportunities. Students at the University of Rochester Medical Center, one of the main medical care and research centres in Upstate New York, obtain clinical expertise as early as their first year and consult with a wide variety of patients, including underserved populations.
Founded In: 1921
Tuition: $57,036
ACT/SAT/MCAT: 517
Acceptance Rate: 66%
GPA: 3.83
Rank: 5
Contact: 585-275-2121
Financial Aid: N/A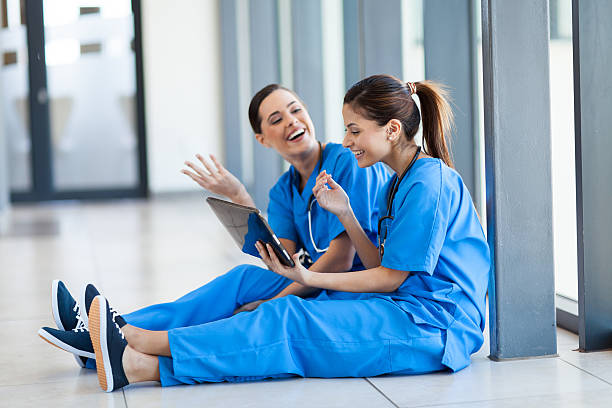 Albert Einstein College of Medicine
Students at Albert Einstein College of Medicine, which is located in the Bronx, can achieve a wide range of clinical expertise by serving a diverse, underserved patient population. Einstein's emphasis on promoting wellness through community involvement, as well as a longitudinal program theme focusing on population health, are in line with this. Students at Einstein will benefit from a true pass/fail program as well as documented non-mandatory lectures. In addition, Einstein is known for its strong research; in order to graduate, all students must submit a scholarly paper focused on mentor-guided research.
Founded In: 1953
Tuition: $57,020
ACT/SAT/MCAT: 515
Acceptance Rate: N/A
GPA: 3.81
Rank: 6
Contact: 718-430-2000
Financial Aid: N/A
Zucker School of Medicine At Hofstra/Northwell
Despite its brief existence, Zucker School of Medicine has earned a reputation as a growing medical school as a result of a collaboration between Hofstra University and the Northwell healthcare system. Hofstra University delivers a problem-based learning program that emphasizes small group instruction, case studies, and self-directed, independent study. Students at Hofstra get early clinical experience, and Northwell's extensive network of hospitals on Long Island and in New York City ensures access to a diverse patient base. Fresh, cutting-edge training facilities and study resources by Northwell's Feinstein Institutes are also notable at Hofstra.
Founded In: 2008
Tuition: $53,190
ACT/SAT/MCAT: 517
Acceptance Rate: N/A
GPA: 3.82
Rank: 7
Contact: 516-463-7516
Financial Aid: Below are some of the best funding programs open at the Zucker School of Medicine for students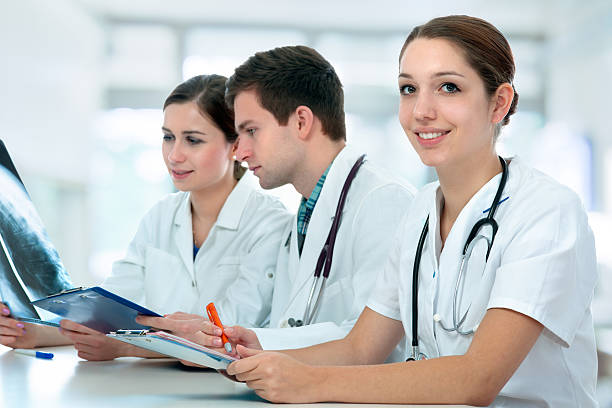 University At Buffalo Jacobs School of Medicine And Biomedical Sciences
The University of Buffalo is one of the two public medical schools in New York to receive a U.S. News research ranking, alongside Stony Brook. Students may be assured of opportunities to participate in strong research and a wide variety of clinical training opportunities at an inexpensive price, particularly if they are New York natives, due to the relative availability of in-state tuition and Buffalo's low cost of living. A new, cutting-edge medical school campus, professional exposure and mentorship from a community-based physician starting in the first year, a Global Medicine Program with opportunities to venture internationally, and a medical leadership track are all notable features at Buffalo.
Founded In: 1846
Tuition: $46,720 In-state, $68,210 Out-of-state
ACT/SAT/MCAT: 512
Acceptance Rate: 4.4%
GPA: 3.73
Rank: 8
Contact: 716-829-3955
Financial Aid: Below are some of the best funding programs open at The University of Buffalo for students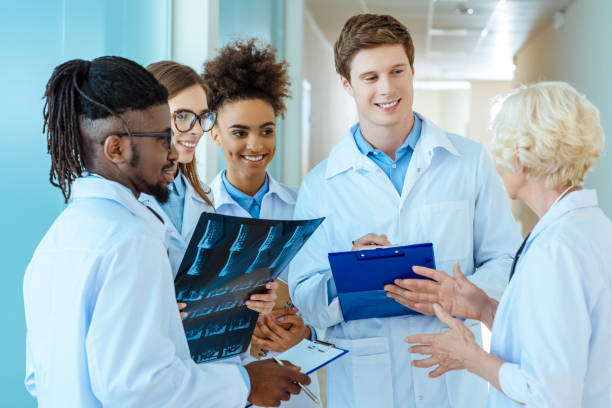 Albany Medical College
Albany Medical College has a long and illustrious tradition and recognition as one of the country's oldest private medical colleges. Albany is located on the same campus as Albany Medical Center Hospital, the state's busiest Level 1 trauma centre and the only college medical centre in northeastern New York; Albany patients rotate here and at other local hospitals to gain a diverse variety of clinical experiences. As one of only a few medical schools outside of the New York City metro region, Albany provides a comparatively traditional medical school curriculum and is noted for its limited class sizes, updated pass/fail rating scale and relatively low cost of living.
Founded In: 1839
Tuition: $58,221
ACT/SAT/MCAT: 511
Acceptance Rate: 3%
GPA: 3.7
Rank: 9
Contact: 518-262-3125
Financial Aid: N/A