Thinking about acquiring an MBA? Also, are you thinking about which business school in Chicago offers the best MBA course? Earning an MBA or another business master's degree will help prospective students in public and private sectors advance their careers. Chicago's selection of MBA options mimics the rest of the country's market environment. It takes a year to complete some programs, while others take two. In addition, several degree concentrations are provided by business schools that further distinguish the MBA experience of each student. For Master of Business Administration students, joint programs such as the JD/MBA are also an option.
Achieve your career goals! We have assembled a "Best MBA Program in Chicago" list to help you find the best US MBA programs that will make you strong in your career. Wishing you good luck on your endeavours.
University of Chicago
In the Chicago area, you can earn your Master of Business Administration from a variety of colleges. The MBA program at the University of Chicago Booth School of Business, however, is the number one school in Chicago if you prefer to join their famous Financial Econometrics course. The Full-Time MBA, Evening MBA, Weekend MBA, and Executive MBA are available from the Chicago Booth. In the city of Chicago, Booth School of Business MBA graduates has the highest salaries among MBAs. For Booth MBAs, the average starting pay is $122,000. As well as more basic electives, the program takes on fundamental courses. The University of Chicago offers you the best in the worlds of academia, business, and the international worlds. The International Business Exchange Program (IBEP) of Booth separates the school of business from many others. With the ability to study abroad at one of its 33 affiliate schools in 20 countries, Chicago Booth helps you to take your MBA to the next level.
Founded In: 1890
Location: Chicago
Ranking: 1
Contact: 733-702-1234
Apply Now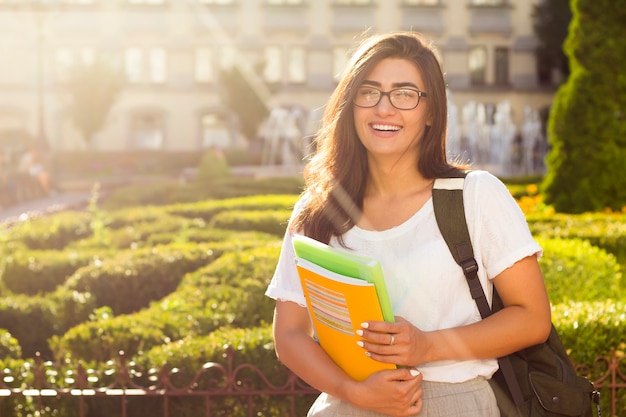 Northwestern University
In Evanston, Illinois, Northwestern University Kellogg School of Management is just 15 miles from Chicago. Kellogg works on a cross-disciplinary model that enables more thoughts and experiences to be incorporated. To address real-world challenges, the school values creativity and entrepreneurship. You are given choices by Kellogg's MBA program. You will decide what kind of MBA experience you want to have, how long you want to be in an MBA program, and what your emphasis on the MBA is. In one year or two years, the Full-Time MBA is offered. There is also a JD/MBA option for entering, which can be completed in three years. Operations, marketing, finance, and economics are central focus areas. There are 37 exchange programs for Northwestern Kellogg across 20 nations. Students at Kellogg MBA collaborate with foreign companies and have connections to one of the world's largest networks. To customize your MBA experience, Kellogg School of Management offers you several choices.
Founded In: 1851
Location: Chicago
Ranking: 2
Contact: 847-491-3741
Apply Now
Depaul University
At Kellstadt Graduate School, a DePaul MBA is more than a degree. It's just an experience. At Kellstadt, your instructors and mentors will be high performing professors and business professionals. In their area, DePaul's business professors contribute significant research. The Graduate School in Kellstadt has 20 MBA concentrations. Organizational Diversity is one of the MBA concentrations. As the business sector and businesses become more diverse, the interdisciplinary focus is important. In cities with diverse demographics such as Chicago, the Organizational Diversity focus would make your MBA extremely valuable. You can choose between part-time, full-time, evening, or weekend MBAs at DePaul. DePaul Kellstadt is ranked third among MBA programs in Chicago by Bloomberg BusinessWeek. With a DePaul Kellstadt MBA, you will look to be employed by companies such as Google, Northern Trust Bank, Deloitte, Abbot Laboratories, or Kraft General Foods.
Founded In: 1898
Location: Chicago
Ranking: 3
Contact: 312-362-8000
Apply Now
Loyola University, Chicago
Loyola University is under the Jesuit Catholic tradition. At Loyola, the Quinlan School of Business strives to train business leaders with a sense of ethical and social responsibility. Quinlan School of Business is an excellent choice if you are looking for an MBA that incorporates academic excellence and social responsibility. Presidents, CEOs, founders, and vice-presidents of prosperous firms are students who have registered through Quinlan School of Business. You can also become the next founder, CEO, or president of the next creative business with an MBA degree from Quinlan. The school has seven leadership centres to further the mission of Quinlan School of Business. These centres include the Risk Management Center, the International Business Center, the Financial and Policy Studies Center, the Family Business Center, the Social Enterprise and Accountability Center, the Supply and Value Chain Center, and the Business Analytics Lab of the CME Group Foundation. You have access to both of these centres as a Quinlan MBA student.
Founded In: 1870
Location: Chicago
Ranking: 4
Contact: 773-274-3000
Apply Now
The University of Illinois At Chicago
The business school of the University of Illinois at Chicago is the Liautaud Graduate School of Business (UIC). In 1965, the school was built. The Full-Time, Accelerated Cohort Program, the Weekend MBA, and the Flexible MBA Program are offered by UIC Liautaud. You can enrol in the Accelerated MBA Program if you are interested in getting into the business industry quickly. The Weekend MBA or the Versatile MBA could, however, be better suited for you if you are a business professional looking to improve your abilities. At Liautaud, in your MBA program, you will expand upon the core curriculum. The MBA program at UIC Liautaud has a respected faculty that embodies Diversity across the board. The Diversity of thought, gender, and colour reflected in the faculty of Liautaud reflects Chicago's Diversity.
Founded In: 1982
Location: Chicago
Ranking: 5
Contact: 312-996-7000
Apply Now
Saint Xavier University
The University of St. Xavier is a Catholic university that encourages students to pursue the facts, to participate in reason and faith, and to take part in social action. Via the Graham School of Management, the school offers a Master of Business Administration degree. Students take practical and management theory courses in Graham's MBA program to satisfy common core requirements. Students will then select four courses from one of the 11 MBA concentrations in the program. For Graham MBAs, the annual starting pay is $66,200. One special aspect of the MBA program at St. Xavier University is the Chicago Police Department MBA program. To offer an MBA, undergraduate degree, and certificate, St. Xavier partners with the Chicago Police Department of Education and Training. One example of how MBA students can live out the mission of St. Xavier in society is this program.
Founded In: 1846
Location: Chicago
Ranking: 6
Contact: 844-468-6798
Apply Now
Roosevelt University
Your MBA experience is a community experience at Roosevelt University's Walter E. Heller College of Business. The focus of the school is that students and teachers share responsibility and classmates share responsibility. You will develop outstanding teamwork skills at Roosevelt, which will be included in your future company or organization. You have the freedom to go beyond the MBA programs at the Walter E. Heller College of Business. At Roosevelt University, MBA students may choose concentrations from other graduate programs. The school allows you to select interdisciplinary areas of concentration such as psychology, hospitality management, non-profit organization management. There are eight clubs and organizations at Heller College of Business that promote networking and cooperation between unique interests. Membership reaches around the globe within some of the clubs and associations.
Founded In: 1945
Location: Chicago
Ranking: 7
Contact: 312-341-3500
Apply Now
Illinois Institute of Technology
The Stuart School of Business of the Illinois Institute of Technology was founded in 1969. The Full-Time Master of Business Administration and the Accelerated Master of Business Administration is given by Stuart. In an atmosphere where technology is central, MBA students at Stuart are cultivated. This is important because technology in the business sector is crucial. The Full-Time MBA from Stuart consists of 11 core courses and 5 elective/concentration courses. This program also includes several global business courses that make MBA students think outside of the box. Via meetings, student ventures, faculty research collaborations, and hiring opportunities, IIT Stuart links its MBA students to industry professionals. Students will do faculty research while they deal with businesses and companies. Via four of the research and academic centres of the university, the Stuart business faculty collaborates with industry partners.
Founded In: 1890
Location: Chicago
Ranking: 8
Contact: 312-567-300
Apply Now
National Louis University
National Louis University, established in 1886, is a private, non-profit institution. The school is located in Chicago's downtown district. The MBA, the MBA in Entrepreneurship, and the MBA in Nonprofit Management are offered by the NLU College of Professional Studies and Advancement. At NLU, the MBA program helps students learn skills such as dynamic management of the environment, problem-solving, strategic integration, efficient communication, teamwork, and ethical responsibility. MBA students work in teams to run a business as a simulation exercise when the coursework is finished. Although the campus of NLU is in downtown Chicago, the school allows students to take classes online or via a hybrid strategy. The emphasis on leadership is a distinguishing feature of National Louis' MBA program. By working through classes on "Leadership and Organizational Behavior," and working with faculty members who show leadership, you will be prepared to become a better business leader at NLU.
Founded In: 1886
Location: Chicago
Ranking: 9
Contact: 888-658-8632
Apply Now