Getting into dental school is exceedingly difficult. Just 67 dental schools in the United States and 10 in Canada are officially accredited. Most students feel that majoring in biology is the best way to get into dental school. Biology is one of the better majors for dental school, but it is far from the only one. Technically, there are no significant prerequisites for applying to and being admitted into dental school. As a consequence, having a strong foundation and taking science courses would be important.
Dentistry is an integral aspect of oral health care and covers everything from gum disease prevention to braces for children and adults. There are several different dental professions you can pursue with the right qualifications, including dental hygienists, dental lab technicians, and dental assistants. Even though you can enroll in almost every undergraduate degree program to pursue a career as a dentist, some degrees are more valuable than others in terms of training you for a career as a dentist. In this article, you will find the best majors for a dental school that help students fulfill the pre-requisites since there aren't any clear major qualifications for dental school. Students should bear in mind that they can major in whatever they choose and take classes to meet the prerequisites.
Biology
One of the most common majors among students considering dental school is biology. Most students conclude that this is a mandatory major for dental school admission, but it is not. The science of living organisms is referred to as biology. Students can learn about the importance of living organisms, their work, and their characteristics in both the classroom and research laboratories. Biology majors will build a solid basis of knowledge that will assist them in passing the DAT exam and obtaining entry to dental school.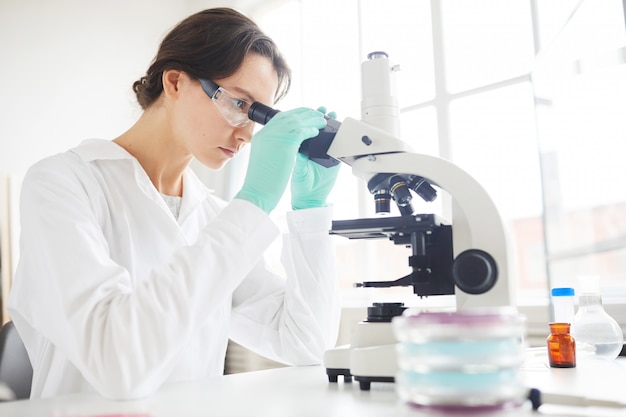 Biochemistry
The word "biochemistry" means exactly what it sounds like.  It's the study of living things' chemistry. Students will take various biology and chemistry classes, as well as courses on the chemistry of living organisms. Biochemistry majors must also take math and physics classes. Biochemistry can enable you to work in a number of laboratories, so you must be able to communicate with others and work as part of a team.
Students who wish to take the DAT and get into dental school should consider biochemistry as an important option. One of the best majors for dental school is this one. To better understand the development of dental caries and plaque, a basic understanding of biochemistry is needed. Biochemistry is also important in the development of dental diagnostic techniques and research.
Chemistry
Chemistry majors will analyze the composition and behavior of matter, as well as chemical reactions and laboratory experiments. Chemistry is another outstanding major for dental school because of the wide spectrum of classes that chemistry students can take. Chemistry, physics, biology, biochemistry, and math will be taught to students. Chemistry majors are known for their good communication skills as well as their ability to succeed in math and physics. Majors in chemistry should be hands-on learners who love playing and studying in innovative ways.
Chemistry is a significant part of dentistry and is needed for someone who wishes to seek a career as a dentist. Students must complete two semesters in chemistry before being admitted into a dental school program. Since chemistry is the study of matter, this major can help you better understand dental diseases like tooth decay, the role of saliva in oral health, and the composition of teeth.
Microbiology
The science of microscopic organisms is known as microbiology. Viruses, bacteria, fungi, and protozoa are some of the species that a microbiologist may study. Industrial, agricultural, medical, and clinical microbiology are only a few of the subspecialties in this field. Microbiology majors will work on classes in general microbiology, biomedical sciences, and general courses such as chemistry, physics, and biology.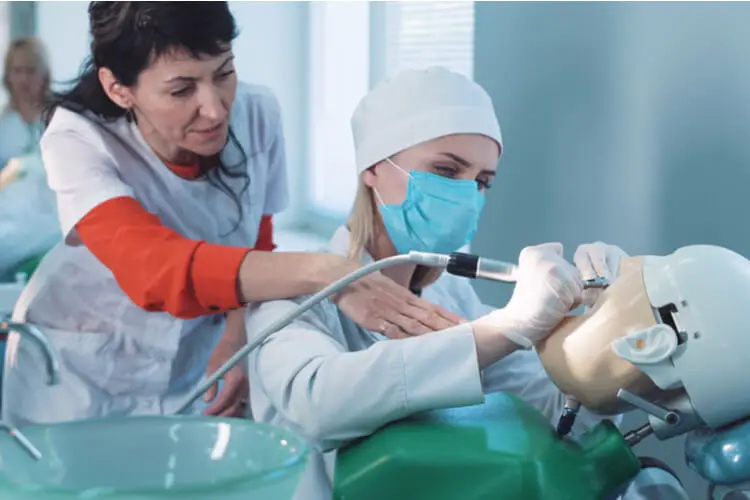 Neuroscience
Neuroscience majors will explore the nervous systems of humans and animals. They'll even look at how those mechanisms communicate with the central nervous system. Since students will be pursuing various research disciplines, neuroscience is one of the best majors for dental school. Neuroscience is a research-based major that is suitable for students intending to attend graduate school, medical school, or dental school. Students who chose neuroscience as a major will take biology, chemistry, physics, and other exciting science classes.
Physics
Physics is the study of how things function in the natural world. Students who major in physics will study mechanics, sound, electricity, magnetism, heat, and energy transfer. Since this major requires a lot of math, it's a plus if you like math. Because of the expertise that physics majors can obtain, it is one of the better majors for dental school. Students will acquire a great deal of expertise in the areas of chemistry and biology, as well as various mathematics disciplines.
There are several topics in this major that spill over into chemistry, biology, and engineering. Many of the principles you'll learn in physics classes are found in oral surgery instruments, x-rays, and lasers. Most of those techniques used by a dentist are based on torsion and lever concepts. Some of the more complex facets of dentistry necessitate a clear knowledge of physics concepts.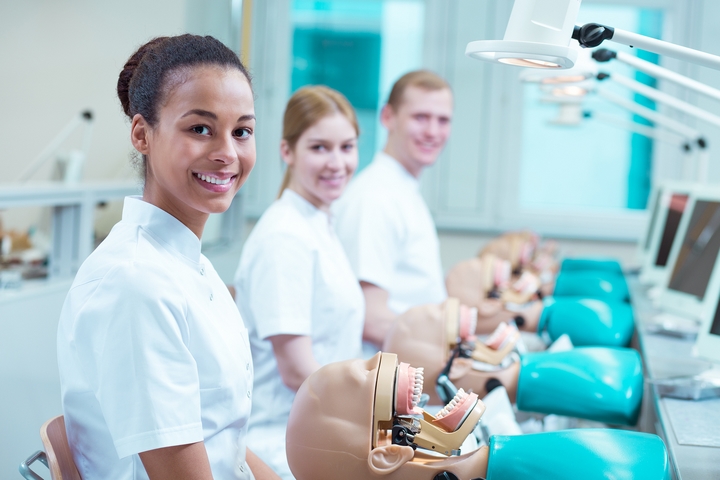 Molecular Biology
Molecular Biology is a multidisciplinary major that takes a lot of work. Genetics, biochemistry, cell biology, and biophysics are all facets of molecular biology. Molecular biology is an integral aspect of dentistry because it lets dentists understand the illnesses and disorders they treat. Since molecular biology is concerned with studying the relationships between various processes within a cell, it is at the core of oral health.
The study of molecular biology also encourages dentists to argue for customized care rather than a one-size-fits-all approach to treatment. Treatment can be personalized to meet the unique needs of each patient with a molecular biology base, which is why a molecular biology degree can be useful for all students interested in pursuing a career in dentistry.
Physiological Sciences
Physiological science is a common choice that focuses on how organisms and their parts function naturally. Dental school and a possible career as a dentist can be paved with physiological research. This major should show you how to apply the ideas and values of physiological science to dental practice.
You must understand cell physiology, nerve physiology, the central nervous system, and the respiratory and cardiovascular processes to be thoroughly informed about oral health care and the therapies that you will be entrusted with administering as a dentist. This knowledge can be a vital part of your dental school education, and it will make it easier for you to get through dental school without having to deal with the coursework.