Let's face it, owning a computer is not an option college students can do without nowadays, and facing this fact, choosing the right computer is a major decision.
The use of a computer in college isn't about using it for e-mails or surfing the web anymore, it has to be able to keep up with the technological advances and as we all know, the reliance on computer technology in academic fields is only growing day by day.
So, having a fast computer isn't a luxury feature you might be looking at when purchasing a laptop anymore, it is a must. Not only will the students need it for research and word processing, but also the growing trend of online courses and interacting with teachers and other students.
Fortunately, today the options are endless, offering every range in price, size, brands, features and even colors. Here we have listed our favorite laptop computers that we believe would be an excellent choice for a college student.
The Lenovo Yoga 920 offers a huge amount of versatility and a stylish look for college students. It's a 2-in-1 computer, working both as a laptop and a tablet, featuring a 360 degree hinged design and 13.9" Multitouch screen with 4K resolution. It includes an Active Pen stylus and a Dolby Atmos sound package.
It also has an Intel Core processor, up to 1TB of storage and up to 16 GB of memory. It can give you over 10 hours of battery life and it comes in bronze or silver colors.
This computer offers technology and innovation that college students love, all in one place. It comes in two sizes (13.3" and 15.6"), this ultra-thin and ultra-light laptop includes an HP Pen and an infinite array of options through the Windows Ink system. It's made of aluminum and it serves both as a laptop and a tablet.
Inside it has an Intel Core I Processor and up to 16 GB of LPDDR3 memory space. The battery life goes up to 16 hours and as for privacy features it includes a fingerprint reader and the HP Sure View integrated privacy screen.
The Dell XPS 15 is a slim and lightweight model that packs a lot of power inside. It has a nifty configuration of up to 32 GB of memory and a 7th Gen Intel Quad Core processor will help get your work done or download media without any glitches. It also includes Microsoft Office packages and McAfee LiveSafe.
Its 15.6" screen has a 4K Ultra HD display and a backlit keyboard is a nice touch for taking notes in the dark.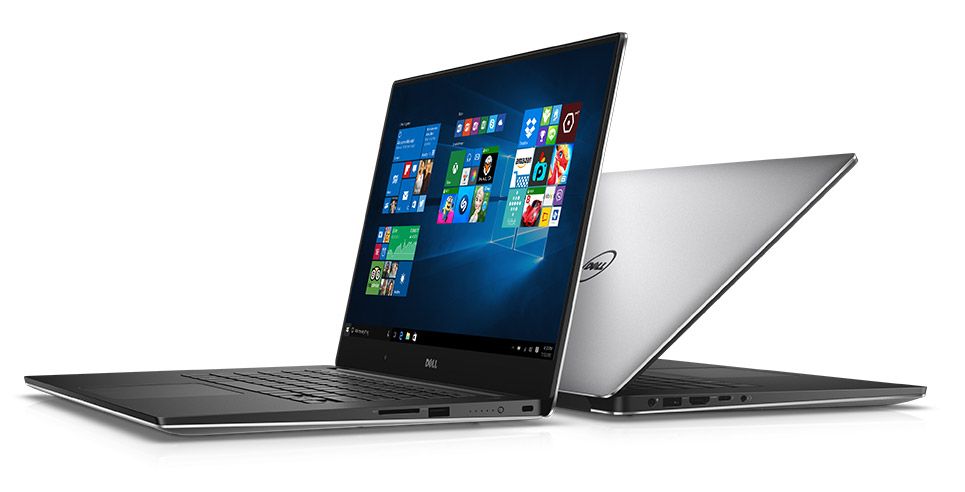 This computer has an amazing ability to combine efficiency and ease of use, making it a great choice for college students. It has many features that will make you want to have it, like the 15" Retina Display and the 7th Gen Intel Core processor. It sports 16 GB of memory and Radeon Pro graphics and well as 512 GB of SSD storage.
It has the trademark Touch Bar and Touch ID by Apple, as well as intelligent typing features and automatic adjustments to make your life easier.
MacBook elevates the notebook to a high standard of performance and portability. If you're looking for cutting-edge graphics or high-speed processors with smart storage, then these are just right. It has a 7th gen Intel Core i5 processor that allows for fast work and flawless performance.
This computer has a 13" Retina Display, with 8 GB of LPDDR3 memory and 128 GB of SSD storage.
If you're a student looking for a good quality computer to take to campus, this will definitely catch your eye. The Microsoft Surface Laptop has a 13.5" display with touchscreen and it only weighs 2.76 lbs, but inside it packs a powerful Intel Core processor that will handle tasks like no one else's business. Its 14.5-hour battery life means that you won't have to lug a charger around and having to find a socket to plug into so that one less hassle.
It comes in different colors too: Graphite Gold, Cobalt Blue, Platinum, and Burgundy.
The HP Chromebook 13 offers a slim profile and an elegant anodized aluminum look, as well as 11.5 hours of battery life that match up with other strong competitors in the market and makes it very attractive for college students.
It sports a QHD+ Brightview Panel Display, 32 GB eMMC storage and up to 16 GB of memory. You can choose from 6th Generation Intel Core or Intel Pentium processors.
This computer has developed a reputation for its durability, dynamic features, and strong performance reviews, making it a strong candidate for a sidekick in the classroom. Letting you choose between 1.8 GHz dual-core Intel Core i5 or a 2.2 GHz dual-core Intel Core i7 processor and 128 GB, 256 GB or 512 GB SSD2 storage size, you can customize the laptop to your needs. It also carries an LED display providing vivid details to the screen.
It has a 13.3" screen and a 12-hour battery life, it weighs only 2.96 lbs making it highly portable and light.
This is a 2-in-1 computer, working as a laptop and a tablet, including a Surface Pen. It provides 12-16 hours of battery life and a 13.5" screen that compliments the Intel Core i5 or i7 processor. It also works seamlessly with iPhone, iTunes and iCloud applications.
It has an 8-16 GB RAM and it is designed to be used with professional grade software like Adobe Premiere Pro 5 and Revit.
This computer was designed with the student in mind, being lightweight, slim and powerful. It is built to be durable and tough, going through several tests to make sure that it won't fail in case of small accidents, including drops or spills. The battery life goes up to 11 hours and it comes with Windows 10S, which has been customized for teachers and students, so security is prioritized.
It has an 11.6" anti-glare display and a large touchpad.