If you're a college student you'll most likely be on a budget, and if you need a laptop, you'll need a good search to get the best one according to your need and budget.
Fortunately, you can get a quality computer that will allow you to stay within your budget instead of falling for the marketing campaigns that make the consumer believe that you'll need to fork over more than $1,100 to get a good laptop. In fact, you can get a brand new one for less than half of that.
We have rounded up a few of those laptops that won't cost over $500 and that will perform and do the tasks you need without even a hiccup. These are brand name computers that are fast, well built and come with top grade software and hardware that won't leave you halfway through an assignment.
We'll go from the most affordable and work our way up to the one that costs a bit more, but less than $500. View our exclusive list of the 'Best Laptops for College Students Under $500' and choose the best one. Good luck!!
Dell Inspiron 11 3000 – $200
Although it's usually advertised at $200, these are often on sale with $50 off, so you can actually get it for $150. This is a small and compact laptop with an 11.6-inch display that has 2GB of RAM and 100GB of cloud storage. It also has all the ports you may need, including USB 3.0, HDMI and microSD slot.
HP Stream 11 -$199
This is quite similar to the Dell Inspiron 11, but it comes with a few extra features that make it a bit more attractive to students. It has a 1-year subscription to Office 365, plus 60 free monthly minutes on Skype and 1 TB of cloud storage. It is completely cloud enabled so you can access your files everywhere. It also has advanced Wi-Fi connectivity and ports that will allow you to connect it to different displays. This is the 11-inch version, but if you add $10, you can get the 14-inch screen.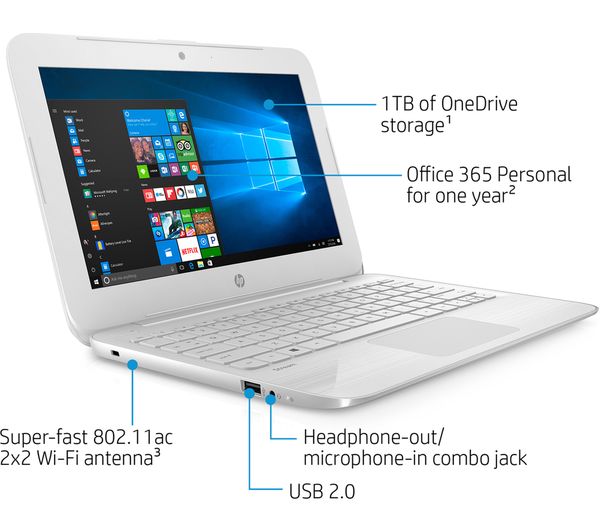 Lenovo IdeaPad 120s – $199
This little one has an 11-inch HD display while running Windows 10 and giving you 64GB of storage with 2GB of RAM. The battery life isn't as long as some of the others, with 8 hours of use, but it will definitely do its job with no problems. It comes in Denim Blue and Mineral Grey.
Samsung Chromebook 3 – $229
Chromebooks use Google's Chrome OS, therefore they must be connected to the internet at all times since most documents and apps will be in the cloud. At first glance, it may not seem like a premium laptop, but it is a very well built and effective notebook. Its textured plastic is great for hiding fingerprints and the charcoal grey color gives it an elegant look. It's built with the 1.6-GHz processor and 4GB of RAM, as well as 32GB of storage.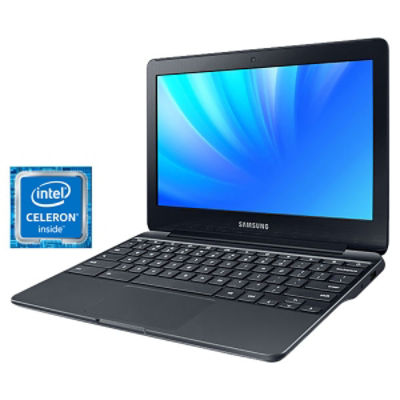 Lenovo Flex 11 Chromebook – $249
This laptop has a 360-degree hinge, so you can position the computer to perform any task, whether it's Tent Mode, Tablet Mode, Watch Mode or Laptop Mode, it will adapt to your needs smoothly. It is built with a 1.1-GHz processor and a 32GB hard drive will allow you to store your files and programs with no issues.
Acer Swift 1 – $257.99
The Acer Swift 1 is a nice, simple and elegant laptop with some pretty nice specs. It sports a 13.3-inch HD screen and a fingerprint sensor, which is a nice security feature. This computer has 4GB of RAM and a built-in touchpad. The battery can go on for about 9.5 hours, so that should give you a good amount of time for work and gaming.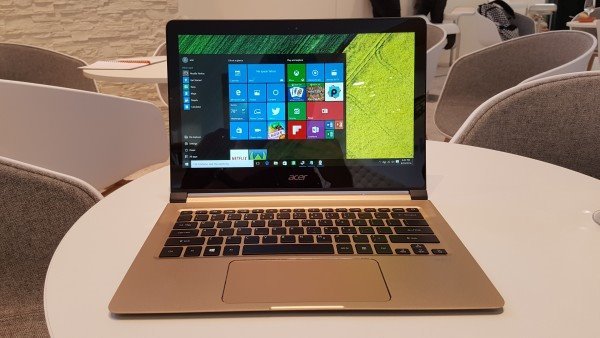 Acer Aspire E 15 – $349.99
The Acer Aspire E series has many appealing features for daily use, like this one, that is a thin and lightweight version, powered by a 2.3-GHz processor that is beefy enough to handle demanding applications, plus 4GB of RAM and 128GB of SSD. It's a great computer that sits right in the middle of affordability and amazing specs. It sports a 15.6-inch HD display and a 12-hour battery life, which is great for going around without needing to find an outlet at every corner.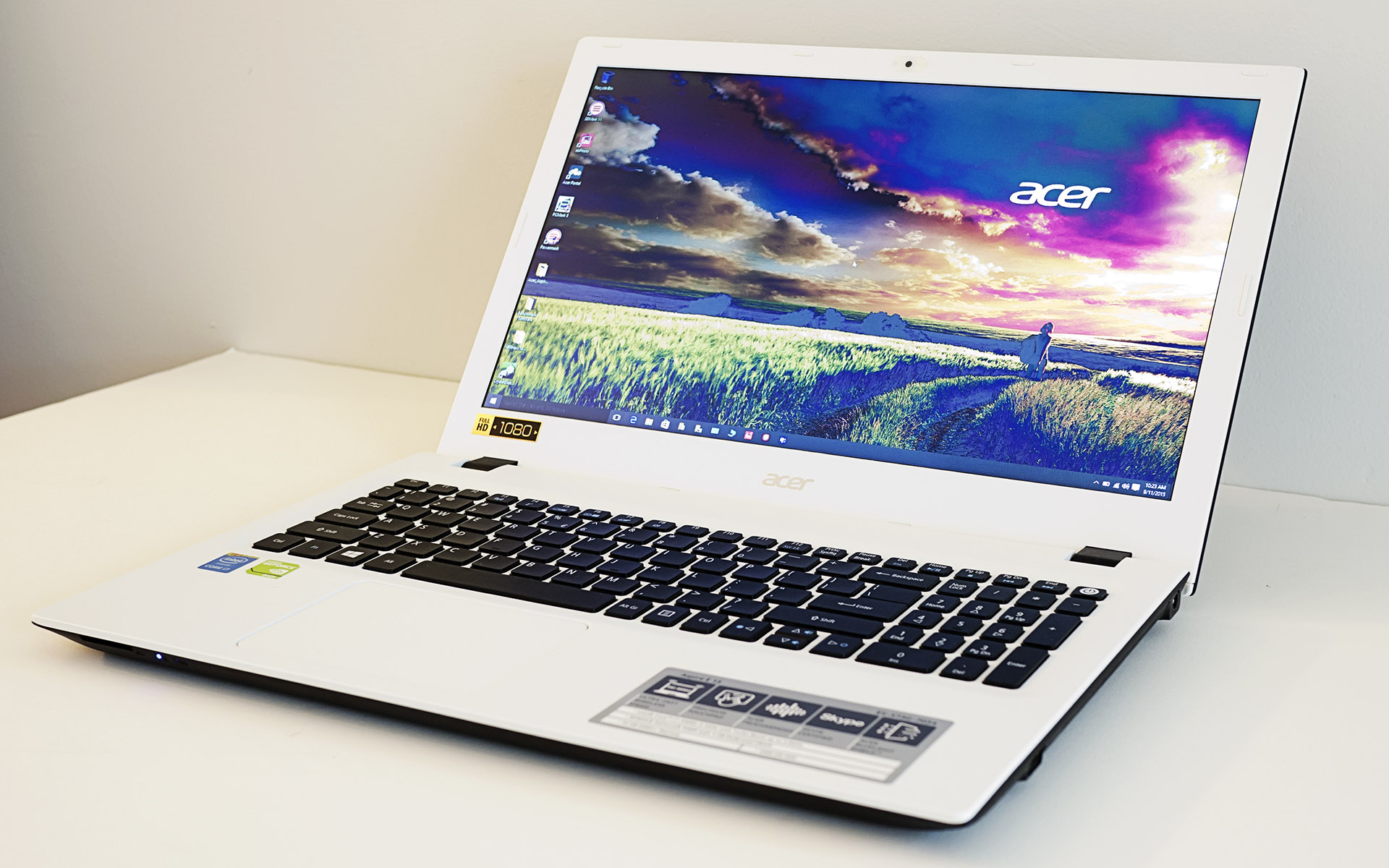 ASUS Transformer Mini – $399
This is a 2-in-1 laptop, meaning that it also doubles as a tablet and offers 11 hours of battery life. It's ultra-thin and it has a fingerprint scanner to protect your information. The touchpad has a large size that allows it to recognize multi-touch gestures. It has a 1.4-GHz processor and 4GB of RAM.
Dell Latitude 3189 2-in-1 – $489
This is one of the best affordable laptops and it's a great choice for students. It has an 11-inch display, it is very sturdy and it's even spill resistant. It can go on for up to 10 hours and works in Tent, Laptop and Tablet Mode. It has a built-in webcam for Skype calls and the Active Pen is a nice feature if you need to draw, write or take notes right there on the screen.
HP Pavillion x360 – $480
The HP Pavillion x360 is a lightweight, durable, 2-in-1 laptop with great features that will make the owner very happy at an affordable price. Listening to music, watching TV series and movies are all simple tasks that this laptop will perform without even breaking a sweat. It has 500GB of the hard drive, 6GB of RAM, and a 2.4-GHz processor. It runs on Windows 10, but the battery life is only 8.5 hours.