Students looking for a Journalism degree and work on their careers as journalists have some good opportunities of pursuing their higher education at a reputed institution in the United States. Many colleges and universities in the U.S. offer Journalism programs to students from various parts of the world. From the exhaustive list of colleges offering these degrees, we have curated a list of top ten journalism grad schools. Making it easier for prospective students to access their desired degree, this list will provide the required information on the same.
Journalism is a growing interdisciplinary subject that has been changing every day with the advancement of technology. Hence, institutions have designed a detailed school to cater to various branches of the subject in modern times. Students with a record of involvement in journalism-related activities, good academic standing, leadership qualities, can apply to the various grad schools and continue working on their dreams of an education in journalism.
Interested candidates may continue reading forward to know more about these institutions and the departments. Good luck to future students in your endeavours!
Northwestern University
It is to be brought into notice that students willing to pursue a degree in journalism must check out the most popular major at Northwestern, that is, journalism. It is a private university with a large student body. Every year the college receives the highest ranking as a journalism school. The university department sees an approx undergraduate enrollment of 317 students every year. The journalism school offers various programs to students that prepare them to take on careers as journalists.  The popular programs available at the university include the Journalism Residency Program, the Media on the Hill Program, Mesill Investigative Lab among many others. Students are challenged with many new experiences that nurture and nourish their skills to become better journalists.
Founded In: 1851
Location: Evanston, Illinois
Ranking: 9 in National Universities
Contact: (847) 491-3741
Apply Now  
University Of Missouri – Columbia
A public university with a large number of enrollments every year, Mizzou is well known for its undergraduate and graduate journalism programs. For students who wish to pursue a Journalism degree, the University of Columbia is a great choice for them as it is centrally located in the city of Columbia. The university courses are very flexible as one can design their programs according to their interest areas meeting their needs. There are over 30 different concentrations available to undergraduate journalism students, including ones like "Entrepreneurial Journalism" and "Magazine Publishing and Management." Real-time practical opportunities in real-media labs are available to students in each concentration. Students can also find relevant student organizations on campus such as, Association for Women in Sports Media, etc. that will help students connect and network with a wide range of people from the field.
Founded In: 1839
Location: Columbia, Missouri
Ranking: 124 in National Universities
Contact: (573) 882-2121
Apply Now  
Washington and Lee University
For students with interest in building strong communication goals, Washington and Lee University might be the right place for you. The Department of Journalism and Mass Communication offers two majors: Journalism and Strategic Communication that stands out to be integral in the development process of being a full-time journalist. The university also lets students experience the taste of the professional world by participating in the daily newspaper activities, the college newsroom, and many more such activities. A small private, not-for-profit institution, WLU accepts talented students with a zeal to pursue journalism as a career and to bring about change in society through their skills.
Founded In: 1749
Location: Lexington, Virginia
Ranking: 9 in National Liberal Arts Colleges
Contact: (540) 458-8400
Apply Now  
Emerson College
If you're looking to study at Boston, Emerson College is located just a few blocks away from the Boston statehouse. It is rather interesting to study at Emerson because the Journalism program strives to be proactive in implementing technological advances in the field. The college does not sit back and not dive into new developments. In recent times, the school adopted a new multimedia curriculum. The college boasts several award-winning on-campus media outlets including newspapers and radio stations. Several interesting student groups at Emerson seek the involvement of students, so that, they get wider exposure to the practical world. These organizations are dedicated to various fields of study, such as documentary and non-fiction work, screenwriting, etc.
Founded In: 1880
Location: Boston, Massachusetts
Ranking: 9 in Regional Universities North
Contact:  (617) 824-8500
Apply Now  
University of Southern California
USC's Annenberg School for Journalism and Communication is one of the largest journalism grad schools in the state. It is a private, not-for-profit school located in the city of Los Angeles. Offering a transformational educational experience, this school opens doors to learn about impactful journalism of modern times. The media centre at USC Annenberg is a high-energy news hub that is the centre of their program, with broadcast TV, digital video and radio studios, network-quality control rooms, editing suites, and social stream monitoring technologies. It has the most up-to-date real-time experience that will help students in their career development.
Founded In: 1880
Location: Los Angeles, California
Ranking: 24 in National Universities
Contact: (213) 740-2311
Apply Now  
Boston University
The highlight of the Boston University Journalism school is that it is situated in the busiest area of the country. A well-ranked school, BU can offer a lot of opportunities to students. A liberal arts college, it has produced about 24 Pulitzer Prize winners. The speciality of the course is that it combines liberal arts with professional training in the field. The course also has several concentrations to choose from including Online Journalism and Magazine Journalism. The perks of studying at BU are many. Students can intern at prestigious Boston-area news organizations and also get access to a rich faculty and other resources. Studying at Boston University will surely enhance your networking skills for the best.
Founded In: 1839
Location: Boston, Massachusetts
Ranking: 42 in National Universities
Contact: (617) 353-2000
Apply Now  
The University Of Texas At Austin
Journalism is a popular major at UT Austin, but there are also many helpful supporting departments, including Communication & Media Studies and Digital Communication. Journalism at UT Austin—which boasts 18 Pulitzer Prize-winning alumni—emphasizes digital skills training for all its students. The school's Specialty Communications Career Services Center helps journalism students find internships and jobs. There are also many relevant student groups on campus, including the University of Texas Association of Hispanic Journalists and ORANGE Magazine, which is the university's student magazine. Every year the university enrols roughly 159 undergraduates, and most students get the opportunity of a successful career out of UT Austin.
Founded In: 1883
Location: Austin, Texas
Ranking: 42 in National Universities
Contact: (512) 471-3434
Apply Now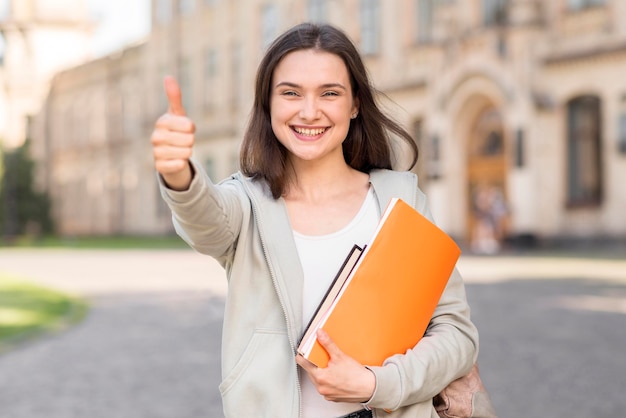 University of Maryland – College Park
The Philip Merrill College of Journalism is a journalism school located at the University of Maryland, College Park. The school is home to the National Association of Black Journalists, the largest organization of journalists of colour in the U.S. Merrill's curriculum is one of the few in the nation focused solely on journalism – both broadcast and multiplatform – and its world-class faculty members have won numerous Pulitzer prizes and Emmy awards and conducted important media research. The college is fully accredited by the Accrediting Council on Education in Journalism and Mass Communications. The college provides immersive professional experiences throughout its curriculum and runs one of the country's oldest and strongest student-powered news operations
Founded In: 1947
Location: College Park Maryland
Ranking: 58 in National Universities
Contact: (301) 405-2399
Apply Now  
Syracuse University
Syracuse University is one of the best universities in upstate New York, Syracuse. It offers eight different undergrad programs in journalism and communications, including Broadcast and Digital Journalism and Newspaper and Online Journalism. The school preserves quite a few industry partnerships with major communications companies, leading to professional and networking opportunities. Special programs include the Syracuse University Los Angeles Semester, where students spend a summer living and working in LA. Syracuse is a private university and has notable alumni that have had amazing careers throughout. Completing your journalism course from Syracuse will benefit you immensely as it leads its way to innovation and the use of advanced technologies in every area of study.
Founded In: 1870
Location: Syracuse, New York
Ranking: 58 in National Universities
Contact: (315) 443-1870
Apply Now  
New York University
Creative writers and students who want to pursue a journalism degree may check out the New York University Journalism school. A highly ranked school, journalism students at NYU have a variety of programs to choose from. There are two undergraduate tracks available for students. Students can choose between Journalism and Media Criticism. Both the programs focus on contemporary professional areas of study and the importance of craft. The perk of studying at NYU is endless. Needless to say, New York provides a space for students where they can gain access to different media outlets and enhance their skills. The university also allows students to gain an international experience through its Study Away Program.
Founded In: 1831
Location: New York
Ranking: 30 in National Universities
Contact: (212) 998-1212
Apply Now