Intellectual property law is concerned with the security of ideas, copyright law, trademark law, and patent law. Intellectual property lawyers practice in a wide variety of fields, from the arts to pharmaceuticals, and with scientific and technical developments, the profession is becoming more complex every day. To give students a foundational background, most law schools have at least some elective courses in intellectual property law, but some law schools have built good national reputations for their intellectual property law programs.
Interested students who want to pursue their careers in Intellectual Property Law will first have to complete their education and gain experience in the field. This can be done through esteemed institutions that offer programs and courses related to Intellectual Property Law. Here we have curated such a list for your convenience. The following institutions will be a stepping stone towards your career. Hope you find the college of your choice. Good Luck!
University of California- Berkeley
According to the University, through its Berkeley Center for Law & Technology, founded in 1995, Berekely Law offers the most comprehensive law & technology instructional program. Students take basic courses taught by the faculty of Berkeley Law, advanced courses taught by faculty and clinicians, and courses focused on critical writing and science. In collaboration with other Berkeley schools and departments, including the Haas School of Business and the Goldman School of Public Policy, cross-disciplinary offerings are available. JD students, with a program based on technology law, have the opportunity to pursue a Law & Technology Credential.
Founded In: 1995
Location: Berkeley, California
Ranking: 1
Contact: 510-642-6000
Apply Now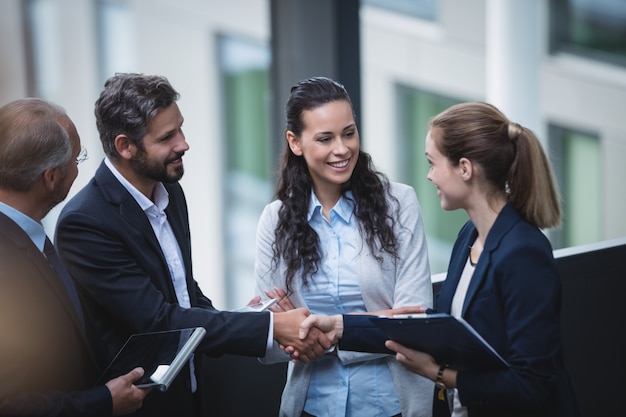 Stanford University
The top-ranking intellectual property law program of Stanford Law School is housed within the Stanford Law, Science & Technology Program, which answers, according to the school, "the many questions arising from the increasingly prominent role that science and technology play in both national and global arenas." Four dual degrees in bioengineering, computer science, electrical engineering, and management science and engineering are available in the program. In the Juelsgaard Intellectual Property and Innovation Clinic, students consult with clients on intellectual property law cases and regulatory policies. Students may engage in any of the four associated student organizations or work on the Stanford Technology Law Review in addition to coursework.
Founded In: 1885
Location: Stanford, California
Ranking: 2
Contact: 650-723-2300
Apply Now
New York University
NYU Law offers courses in all areas of intellectual property and creativity, including courses for subjects including fashion, entertainment, and biotechnology taught by faculty from non-intellectual property specializations. Its Technology Law and Policy Clinic provides real-world experience to students advising clients on matters of public concern. Students involved in the clinic also get to work with the Speech, Privacy & Technology Project of the American Civil Liberties Union and on cases of the National Security Project. Between their second and third years, NYU Law encourages students involved in intellectual property litigation or transactional practice to seek a summer associate position with a law firm.
Founded In: 1835
Location: New York City, New York
Ranking: 3
Contact: 212-998-6100
Apply Now
Santa Clara University
A career path in High Tech & Intellectual Property Law is defined by Santa Clara University School of Law and has coursework to prepare potential lawyers to work with technology companies. The school's location in the Silicon Valley of California puts students in the centre of a major technological innovation hub in America. A High Tech Law Certificate is awarded to law students who complete the required coursework and may specialize in intellectual property, international, or corporate specializations. Students can get involved with the High Tech Law Journal or with the Student Intellectual Property Law Association outside of class.
Founded In: 1911
Location: Santa Clara, California
Ranking: 4
Contact: 408-554-5048
Apply Now
George Washington University
According to the school, for more than a hundred years, the George Washington University Law School "has been a leader in intellectual property education and scholarship," having first produced a Master in Patent Law in 1895. Throughout the academic year, the school hosts a series of speakers on intellectual property law, holding seminars multiple times a semester. GW Law School has plenty of advanced courses that students can choose to take in addition to foundational intellectual property courses, including "Genetics and the Law," "Design Law," and "Trade Secrets Law."
Founded In: 1865
Location: Washington, DC, United States
Ranking: 5
Contact: 202-994-6261
Apply Now
University of Houston
The Institute for Intellectual Property & Information Law of the University of Houston Law Center provides students with hundreds of courses annually and holds a semi-annual lecture and symposium. With former law students travelling to Europe to study at the Max Plank Institute in Munich and to visit the World Intellectual Property Organization and the World Trade Organization in Geneva, the Institute also provides many study opportunities abroad. Students may participate in IPSO, the intellectual property and information law students' organization, and also participate in events sponsored by the Houston Intellectual Property Law Association.
Founded In: 1947
Location: Houston, Texas
Ranking: 6
Contact: 713-743-2100
Apply Now
University of New Hampshire School of Law
Every year since the rankings started, the University of New Hampshire Franklin Pierce School of Law's Intellectual Property Law Program has been ranked in the top 10 nationally. The program provides more than a dozen degrees and certificates focusing on intellectual property, including the JD Certificate in Intellectual Property Law, administered by the Franklin Pierce Center for Intellectual Property, which according to the centre, "prepares the next generation of lawyers for practice in a global economy based primarily on intellectual property." The program has a global presence, with graduates employed in more than 80 countries at present.
Founded In: 1973
Location: Concord, New Hampshire
Ranking: 7
Contact: 603-228-1541
Apply Now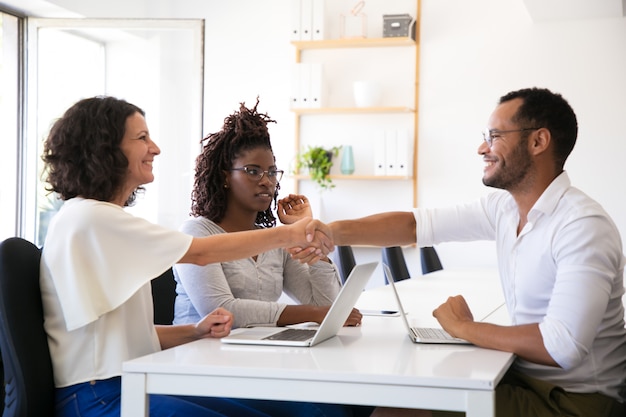 Texas A&M University
The Center for Law and Intellectual Property (CLIP) of Texas A&M is a hub for education in intellectual property law and provides JD students with a specialization in Intellectual Property. Three core classes, one elective course, one writing seminar, and at least one clinic or externship must be taken by law students who complete the concentration. Texas A&M has two U.S.-certified clinics. The Patent and Trademark Office (the Patent Clinic and the Trademark & Copyright Clinic) and the Entrepreneurship Law Clinic, which provides students with many opportunities under the supervision of the faculty to practice intellectual property law.
Founded In: 1989
Location: Fort Worth, Texas
Ranking: 8
Contact: 817-212-4000
Apply Now
University of Pennsylvania
One of the research specialization areas at Penn Law is Intellectual Property & Technology Law. In their first year, students will take basic courses such as "Intellectual Property Law & Policy" and then choose to take higher-level courses and seminars at law school or throughout the university, such as at Wharton or the Annenberg School for Communication for example. For learners interested in intellectual property law at UPenn, there are three-course routes: patents, copyrights/trademarks, and an internet trail. Both the Detkin Intellectual Property and Technology Legal Clinic and the Entrepreneurship Legal Clinic offer law students practical experience working to protect intellectual property with scientists, entrepreneurs, and artists.
Founded In: 1850
Location: Philadelphia, Pennsylvania
Ranking: 9
Contact: 215-898-7483
Apply Now
American University
The American University Washington School of Law has courses in intellectual property, technology law, communications law, and privacy law. The school also hosts two summer seminars on intellectual property, one in Washington, DC, and the other in Geneva, Switzerland. Law students work in the year-long Glushko-Samuelson Intellectual Property Law Clinic with actual customers on public interest issues. Participation in any of the five related law societies, such as the Intellectual Property Law Society or the Information Security & Privacy Law Society, is necessary as a part of extra-curricular activities. There are also junior staff vacancies available to WCL students at the American University Intellectual Property Brief.
Founded In: 1896
Location: Washington, DC, United States
Ranking: 10
Contact: 202-274-4000
Apply Now