It's a known fact that college students have a lot more needs than they have the cash to spend. Some of those needs are just to make the whole college life easier and some are actually important to have. So, knowing this, students will always appreciate gifts, whether they're whimsical or a life-saver.
But, as we all know, sometimes gift-giving can be difficult; we can't read minds to know what a 20-year-old wants, and if we add the infinite amount of websites that make shopping even quicker and with the gazillion of options to choose from, it can be quite an ordeal.
We thought of things that could be useful for everyday life and for academic stuff too, that will almost certainly bring a smile to anyone. We took into account the trends of the year, price and the positive opinions of users.
Being a student and listening to music go hand in hand; be it in your commute, while you study or because you want to drown out the noise in your dorm, music will always be there to save you. With these headphones, you won't have to worry about wires getting tangled up or being yanked by accident. Just charge them and listen to hours of music via Bluetooth from your device.
This nifty gadget will serve as your personal assistant for tracking your calorie burn, heart rate, and your overall fitness level. Not only that, it will notify you when you get calls, texts and calendar reminders on its OLED display. It will also track your sleep patterns and quality and can also double as an alarm clock.
In the years that a student goes to college, chances are that on more than one occasion they will end up with a serious, mind-bending, head-splitting, I-regret-nothing or I-will-never-drink-again hangover from the night before, and knowing what to eat is a very important part of getting over those types of maladies. This cookbook has a bunch of easy and comforting recipes for those who are still struggling to remember how they ended up using their shorts as a hat.
This card game brings out a bit of your darker side, with some imagination and a lot of mischiefs. It can go on for hours and a lot of laughter is absolutely guaranteed.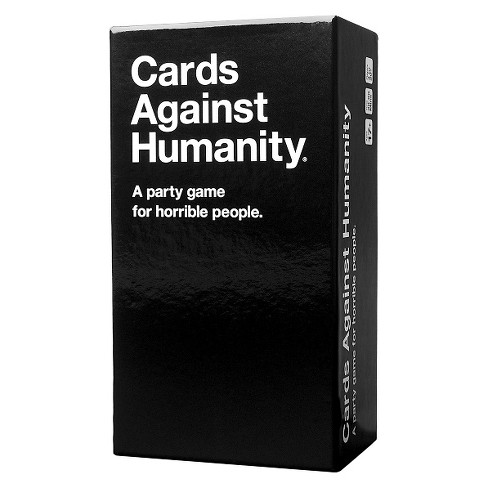 This backpack will protect your laptop and other gadgets but will still make you look elegant and professional. It has a plush, faux-fur padded sleeve for your computer while the main compartment can carry larger items and protects your books and magazines from getting bent or damaged. It has quick access pockets and a top handle too.
If there's one thing most college students cannot live without, it's their coffee; and during the summer, an iced coffee is a blessing. But sometimes those cold brews can end up costing more than they want to spend, so why not give them the opportunity to make their own iced coffee at home with this little coffee maker? It makes an amazing brew and it's nice and stylish.
College and ramen noodles; can you actually finish college without eating ramen at least once a week? Probably, but don't tell anyone or they won't believe you actually went to school. This will allow you to cook your favorite ramen in 3 minutes in the microwave, it's reusable and you just eat straight out of it, so you won't have to wash extra dishes. It's also dishwasher safe
The Echo Dot is like a little personal assistant that will play the music you ask it to, send and receive messages, make calls, give you information about the latest sports scores, weather or what cooks faster: carrots or potatoes. It can also hear you from across the room, all you have to do is say the wake word "Alexa". If you're friend Alexa from Seattle is visiting, just give her a nickname while she's staying over to avoid confusion.
To avoid having to listen to stories of how your cousin, sibling or child had to use a shoe to hammer in a nail to the wall or a knife as the flathead screwdriver, a toolkit like this would be a great gift for them. The great thing is that it should last beyond their college years.
We've all been there: I forgot to charge the phone last night! My screen was on max brightness while I played Candy Crush Saga all afternoon! And now my battery's at 10% and it's only 5 pm. Well, that's why a portable charger will always be an amazing little gadget to have in your bag. It can really save you from a dead phone situation. Just make sure you DO charge it the day before.