Plagiarism is the serious deal in college and for any job that involves writing. It can have very serious consequences to your career, both as a student and in your future; it's a difficult stain to remove. So when you hand in a long paper, it's always a good idea to check for possible duplicate content, or if you forget to quote your references.
There are many types of plagiarism that can be penalized in school, you can even plagiarize yourself by accident, and even that's a big no-no.
In this list, you will find online plagiarism checkers that will allow making sure that your work is 100% safe from being labeled as a copy. It is a very useful tool for students and it can save you from a lot of trouble.
Grammarly is considered the best tool for checking against plagiarism. It is widely used by teachers and students and it has earned the trust of institutions like Stanford University, Berkeley and the University of Michigan.
It as a database of 16 billion websites and once you use it, it processes and scans everything you write to find traces of similar or copied content.
It also serves as a grammar checker, it looks for spelling mistakes and incorrect sentence structure. It's available for free as a browser extension and as an MS Word add-in.
This is also a great tool, used a lot by teachers, that also works for checking grammar mistakes and proofreading. The way it works is by scanning through billions of websites and resources to check for content that might be copied in your document.
It can be integrated into your browser, MS Word, and Outlook so you have your bases covered with this checker and it's free.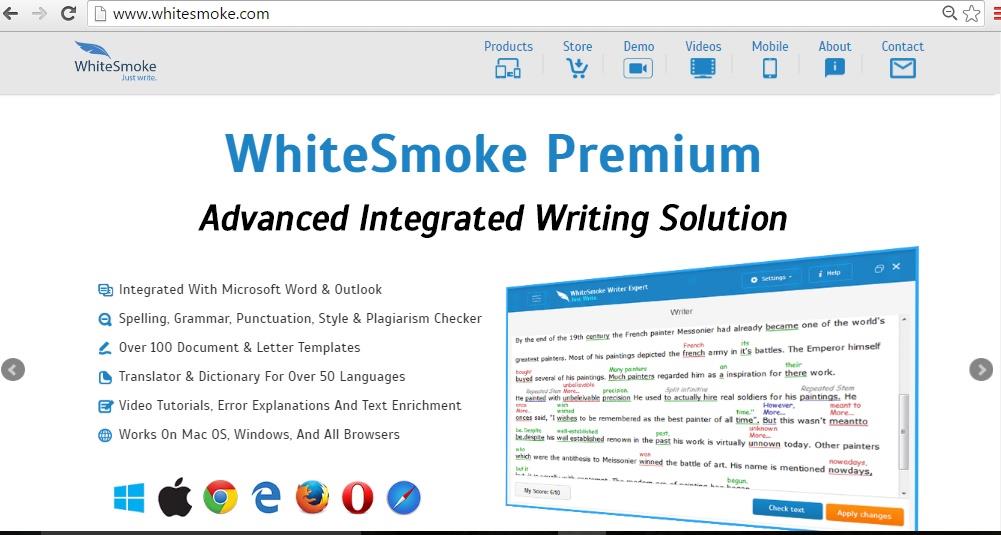 Duplichecker is another free checker that is very good for teachers and students alike. If you're close to handing in an academic essay, thesis or any other written assignment, Duplichecker is a great tool to use. You only have to paste the text you need checked on the box and press the "check for plagiarism" button.
This is a very reliable checking tool that aims to help teachers, online content creators and students alike. It's been available for 5 years now and it leans on very sophisticated algorithms that analyze the content you want to be checked, to make sure there are no traces of copied content.
It can be very useful if you want to review your own work before you submit it to your professor or content authority. However, it is not free; it charges $0.30 per 275 words.
This checker started out as a simple duplicate content scanner, but it has grown and improved to include other features that make it a top-notch plagiarism checker. It has a free version that is both simple and intuitive where you copy and pastes the content you need to review and it then runs through their database.
It also has a feature that allows your written work to be checked for contextual plagiarism, where the sentences in your paper get checked as a context of the surrounding lines.
Besides being a plagiarism checking tool, it also carries several other features that make it quite unique. It offers other SEO functions like the Article Rewriter, Backlink Maker, Link Tracker, Keyword Position, Spell Checker and Word Count Checker, among many others. People like it very much because of all the features mentioned before, as well as it is free.
This is a Copyscape alternative that is free, working as a plagiarism detection tool while being a copyright protection tool. With this program, you will find copied content in your written work, but it also helps you protect your own material by showing you if someone else has been using your content. It also has a mobile app for you to use on the go as well, and you can scan up to 2500 words per month for free.
Viper Plagiarism Checker also displays links to works that plagiarize you, so that you protect your material. It may have some flaws in the interface, but it will do a good job if you use it for educational purposes.
It was created by a group of professionals, academicians and computer scientists, so you can expect it to have a lot of great features. It is aimed at anyone who has to work with written content; students, teachers, publishers, writers, bloggers, etc. It also works in multiple languages, but it isn't free.
For those in the blogging world that outsource a large amount of content, the use of the plagiarism checker plugin for WordPress comes very handily. It scans any content for copied material before you publish it, avoiding the annoying task of rewriting stuff.