You've come to the right spot if you're looking for an esthetician school in New York. The number of estheticians employed in the region is among the highest in the country. It's no wonder that New York City is home to many of the world's most renowned beauty schools, including its status as the US's epicenter of the beauty and fashion industries. As a certified esthetician in New York, you might work in world-class salons, spas, and resorts, offering facilities like aromatherapy and spa treatments, as well as facials, waxing, and makeup artistry.
In New York State, aesthetics is described as offering services to "enhance the appearance" of the legs, arms, face, neck, and shoulders with the use of compounds or procedures. Esthetic treatments may be conducted with mechanical, chemical, manual, or electrical instruments, but electrology is not one of them. A vast number of esthetics schools in NYC and around the state offer rigorous business instruction to help graduates thrive as individual practitioners and business owners in the industry. Read on more to know about the best esthetician schools in New York City.
Christine Valmy International School
Christine Valmy developed the skincare industry in the United States through education and product creation. Christine Valmy International School, the country's first of its kind, offers high-quality instruction in esthetics, makeup, nails, and waxing, among other beauty disciplines. Students discover the philosophy behind their craft and acquire hands-on experience in the booming beauty industry, graduating with the knowledge and motivation needed to excel. Christine Valmy is built to be the best place for you to learn, evolve, communicate, and build your future. Each course provides a high-quality learning atmosphere with qualified teachers and advisors to lead you through your education.
Founded In: 1965
Location: New York, NY
Ranking: 1
Contact: 212-779-7800
Apply Now
Atelier Esthetique
The Atelier Esthetique Institute of Esthetics is headquartered in New York, but courses are also available online. This school provides training in nine different credentials, with an Esthetician License, New York Esthetician License, and a legitimate Electrologist license being the most common. Depending on the qualification, the time it takes to complete this education course ranges from one week to eight months, with a median time of 3.8 months. The cost of attending Atelier Esthetique Institute of Esthetics varies depending on the qualification, varying from $6,000 to $13,000 on average. Hands-on experience and good trainers are two of the most often stated advantages of attending Atelier Esthetique Institute of Esthetics.
Founded In: 1985
Location: New York, NY
Ranking: 2
Contact: 212-725-6130
Apply Now 
Aveda Institute of Arts And Sciences
Aveda Institute of Arts and Sciences teaches the basics of Aveda's therapeutic culture and dedication to human well-being, healthy living, and innovative technological programs. State licensing tests, as well as state rules, protection, and sanitation standards are included in the curriculum. You will learn from outstanding teachers who are passionate about the craft at the Aveda Arts & Sciences Institute in New York. You'll learn the technical skills you'll need to succeed while still honing your own special abilities. The Esthiology curriculum will train you to work as a skincare expert in the future. Their AVEDA pure flower and plant essences, as well as health rituals, are used in the preparation. Facials, waxing, makeup application, corporate growth, fitness, and market awareness will all be taught to each graduate.
Founded In: 1978
Location:  New York, NY
Ranking: 3
Contact: 212-807-1492
Apply Now
Brittany Beauty Academy
For over fifty years, Brittany Beauty Academy Brooklyn has presented dedicated individuals with a shot at a bright and stable career in the world of beauty. Brittany Beauty Academy is much more than a beauty school.  They are a fully accredited beauty school in Brooklyn, New York, that offers courses tailored to help you obtain State Certification in your chosen profession. The academy's professional New York State Board Certified educators will assist you in achieving your target at every step.
Founded In: 1968
Location: New York, NY
Ranking: 4
Contact: 718-220-0400
Apply Now 
International School of Permanent Makeup
Mihyon D. Cha created the International School of Permanent Makeup (ISPMU), a specialized school that offers the most recent techniques of permanent makeup, microblading, and more. Mihyon D. Cha is a member of the American Academy of Micropigmentation (AAM) as well as the Society of Permanent Cosmetic Professionals (SPCP). Through its certifications, ISPMU abides by all permanent makeup business laws, legislation, and codes of ethics to ensure that their students practice proper protection and professional techniques. Since Mihyon knows the value of continually improving her abilities by studying new strategies and sharing her experience, ISPMU stays on top of the most recent developments in permanent makeup preparation.
Founded In: 2013
Location:  New York, NY
Ranking: 5
Contact: 917-974-1605
Apply Now 
Luxe Lashes and Brows
Instructors at the institute are highly trained and skilled experts. Their team of Licensed Estheticians, who are specialists in their profession, provides the courses. Eyelash Extensions, Lash Lift, Eyebrow Shaping, Microblading, Permanent Makeup, Skin Treatment, Eyebrow Waxing, Blowouts, Makeup Application, Men's Grooming, Tanning, Yoga fitness, and meditation are the services and training that Luxe Lashes and Brows have to offer. Luxe Lashes and Brows will show you the skills and strategies you'll need to begin a lucrative new career. Luxe Lashes and Brows is an associate corporation of Glad Lash and Manufacturing, which has over 30 years of experience in beauty education and also has a partnership with SunFx products and equipment. Luxe Lashes and Brows provides one-day training courses at locations throughout the United States and Canada.
Founded In: N/A
Location: New York, NY
Ranking: 6
Contact: 516-205-8786
Apply Now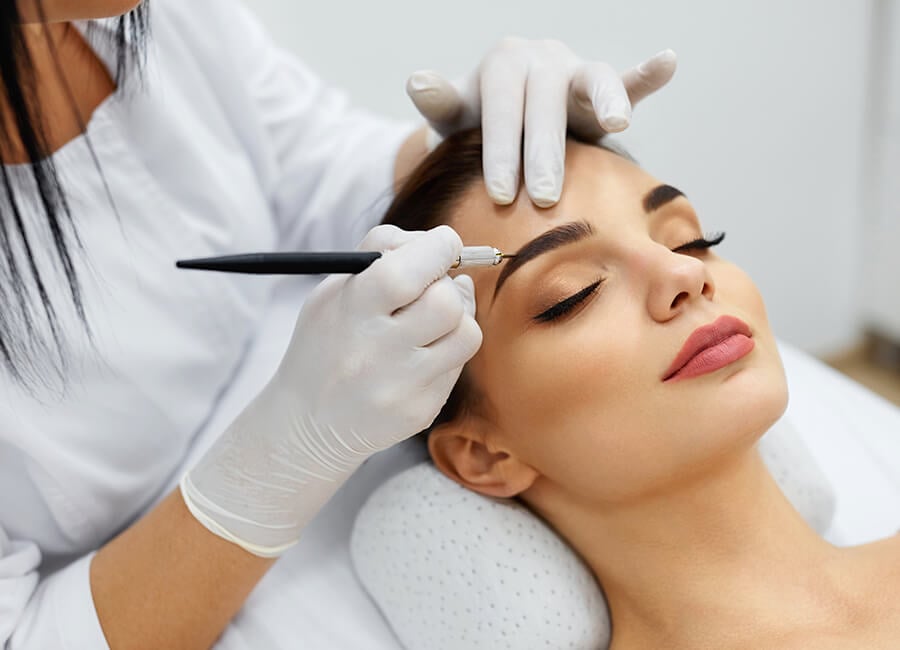 Beval International Beauty School
Natural Hair Styling, Nail Specialty, Cosmetology, Esthetics, and Waxing are among the New York State Approved programs offered at this school. This school's strengths include the lowest tuition, qualified instructors, and modern equipment. The commercial issues of the makeup industry are discussed as part of their students' education. They teach their students how to run, buy, and maintain a salon in order to train them for a more advanced future career in the industry, such as having their own salon, day spa, or franchise. An excellent free work recruitment office supports their graduates with seeking employment in their profession following graduation.
Founded In: 2008
Location: New York, NY
Ranking: 7
Contact: 516-208-7590
Apply Now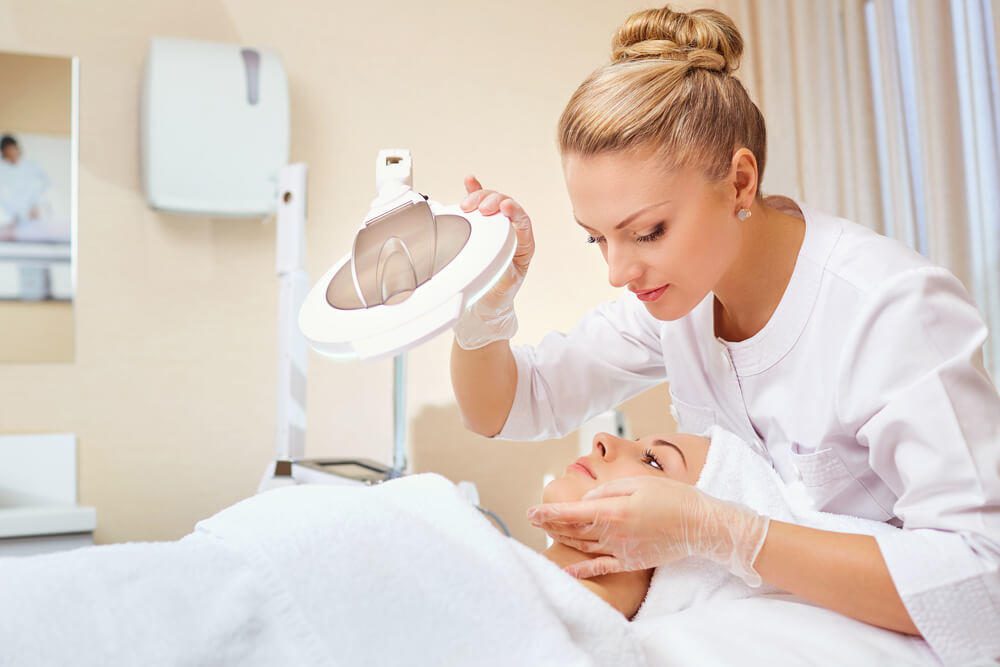 Dialexton School of Allied Health Professionals
The Bureau of Proprietary School Supervision of the New York State Education Department has certified Dialexton School as a private career school. Furthermore, the National Healthcareer Association has certified this school as a testing site. This opportunity helps you to develop your medical knowledge and skills, meet professional standards for certain employers, especially outside of New York State, and show your medical expertise. The Esthetician course trains students in the art of skincare, including delivering facial treatments, applying makeup, and hair removal. The school provides students with the ability to further their studies and train for licensure as an esthetician in the state of New York. As a basis for studying fundamental and advanced care techniques, their expert certified teachers offer an in-depth study of anatomy, genetics, and chemistry.
Founded In: N/A
Location: New York
Ranking: 8
Contact: 718-775-3803
Apply Now
New York School of Esthetics
New York School of Esthetics is known for its 100% on-time execution rate! This school offers outstanding value for the region when paired with a lower-than-average tuition fee. A well-designed, engaging program helps the school accomplish its goal by providing each student with the skills they need to thrive as business experts. The New York School of Esthetics provides rigorous business and operational management training as part of its holistic curriculum.
Founded In: N/A
Location: New York
Ranking: 9
Contact: 914-631-4432
Apply Now
Career School of New York
It's hard to imagine that the state's cheapest esthetics curriculum is also the most robust and ideally situated in New York City, but that's just what the Career School of New York is providing! A low level of student loan debt among graduates demonstrates the program's sustainability, and a high work placement rate demonstrates the program's consistency! Graduates with a business skills training component are best suited for employment as independent practitioners, spa management, or even ownership in the future.
Founded In: 2005
Location: New York, NY
Ranking: 10
Contact: 718-521-6487
Apply Now