Driving lessons are a perfect way to train new drivers for their driving license exams or to re-learn critical skills without driving after an extended period. Many driving training companies are out there. It is wise, however, to go to a reputable driving school such as to impart new skills and additional driving practice that helps the typical driver maintain a sense of trust and ensures that passengers can safely reach their destination. Philadelphia's busy streets thus require learning driving from a good and reputed driving school.
To make this easier for the people of Philadelphia, we have handpicked driving schools that can be trusted and are reliable for you to learn from. These are eligible for the state's driver's accreditation and have experienced teachers who will be teaching you. May you learn and pass out successfully from these schools. Wishing you good luck!
Philadelphia Professional Driving School, Inc.
Philadelphia Professional Driving School, INC, provides inexpensive driving courses for new and seasoned drivers, covering all of Philadelphia, Upper Darby, and East Delaware County. With Philadelphia Professional Driving School Inc., when on the road with their driving lessons, you can achieve a greater sense of confidence. For over 15 years, the school has been in operation. If you need to pass your driver's test, it's only a phone call away, and in behind-the-wheel training, Philadelphia Professional Driving School, Inc. is state-licensed. You may also be eligible for insurance discounts through their PA State approved behind-the-wheel instruction.
Founded In: 2001
Location: Philadelphia, Pennsylvania
Ranking: 1
Contact: 215-778-7111
Apply Now
Pennsylvania Driving School
Pennsylvania Driving School provides one-on-one private person instruction, door-to-door service, no contracts, and facilities to pay as you go. All teachers are accredited by the state and have taught for at least eight years. With one teacher and one vehicle, the company was started in 2005. They have risen to 5 teachers and 5 vehicles today. Along with parts of Bucks, Delaware, and Montgomery Counties, they serve the Philadelphia area. Retired police officers make up half of the workforce. The vehicles used are state-certified and approved, and the instructors have the first-hand experience in defensive driving techniques. There are lessons available 7 days a week.
Founded In: 2005
Location: Philadelphia, Pennsylvania
Ranking: 2
Contact: 215-464-1855
Apply Now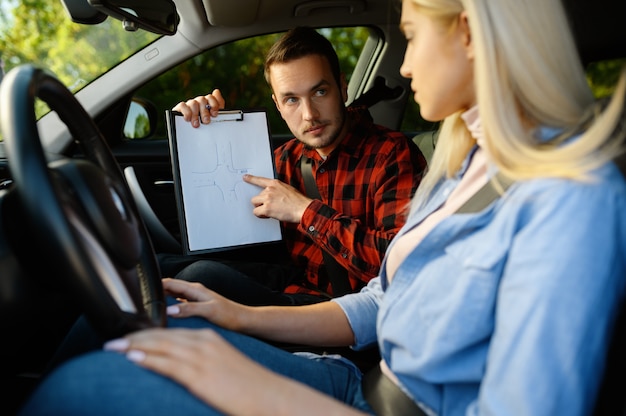 Driven2Drive
Driven2Drive, a PennDOT accredited driver's license testing facility, is a premier driving academy. It is a big driving school that proudly serves the area of the Main Line and Greater Philadelphia. The teachers are certified educational practitioners who are both approved by the Department of Education of Pennsylvania and are accredited by the Institute of Rural Health and Safety, and IUP's Safety & Driver Education Courses.
Founded In: 2012
Location: Northeast Philadelphia, Pennsylvania
Ranking: 3
Contact: 610-664-7400
Apply Now
Success Driving School
Success Driving School provides driver instruction, auto tag programs, and checking of licenses. For over 15 years, they have been serving the Philadelphia area. Including English, Chinese, and Vietnamese, the teachers and title clerks are experienced and provide multi-language services. It is located in Philadelphia's Center City, which is easily accessible by public transport. Their place on 8th Street is also located a block away from PennDot. They now have a new Frankford Avenue location that is a 3rd party testing centre accredited by PennDot.
Founded In: 1993
Location: Philadelphia, Pennsylvania
Ranking: 4
Contact: 215-924-8833
Apply Now
Philadelphia Safe Driving School
Safe Driving School will work and practice with you if you have never driven before, to ensure that you learn how to safely navigate the highways. Philadelphia Safe Driving School, with over 21 years of experience, is an independent, family-run school. They pride themselves on keeping a very high driving quality for all of their customers. The vehicles are equipped with dual controls so that they have the peace of mind that they know at all times that their professional teachers are in charge. With a (2) hour minimum required, you can learn how to drive for just $55 / hour.
Founded In: 2012
Location: Philadelphia, Pennsylvania
Ranking: 5
Contact: 215-501-7448
Apply Now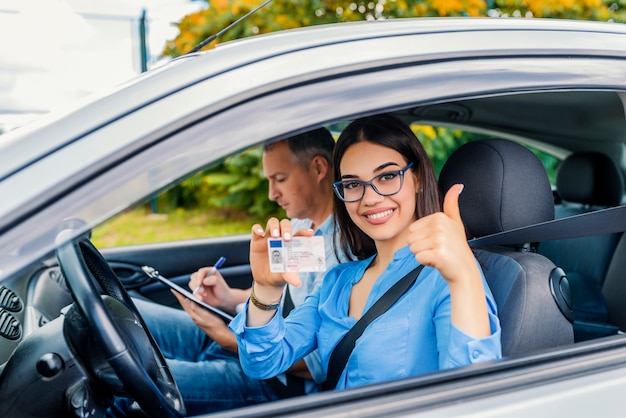 AAA School of Trucking
AAA School of Trucking is a family-owned and operated trade school based in Philadelphia that was founded in 1997. The school offers CDL courses and assessments, which provide guidance for tractor-trailers and vehicle driving. The Pennsylvania Department of Transportation, the Pennsylvania Department of Education, the Pennsylvania Department of Labor and Industry, and the Central Contractor Registry are partners of the AAA School of Trucking. The school is also accredited as a Third Party CDL Testing Site by the State of Pennsylvania and is approved by the Pennsylvania State Board of Private Licensed Schools.
Founded In: 1997
Location: Philadelphia, Pennsylvania
Ranking: 6
Contact: 267-324-5957
Apply Now
Express Driving School
In Philadelphia, PA, Express Driving School is a trustworthy school offering driving courses that conform to safety standards. They also have hourly driving lessons, rentals of road test cars, 2-hour driving lessons, as well as dual brake testing, and door-to-door service. To help students pass their road test for the very first time, Express Driving School emphasizes teaching proper parallel parking. They aim to make their students the best drivers they can be, including improving the safety of drivers, fostering professional integrity while driving, complying with the Rules of the Road, and respecting others while commuting.
Founded In: 2014
Location: Philadelphia, Pennsylvania
Ranking: 7
Contact: 215-917-7406
Apply Now
Tee's Driving School
Tee's Driving School is a driving school in Philadelphia that provides safe and convenient driving instruction at reasonable rates. For all types of students, their certified and commercially insured instructors teach basic, intermediate, and advanced training. The Pennsylvania Department of Education is pleased to approve Tee's Driving School's Six Hours of Practical Instruction. You should make an appointment for testing and arrange your examination. The school will pick you up on the day of your exam in a late model car in which you will take your test.
Founded In: 2004
Location: Philadelphia, Pennsylvania
Ranking: 8
Contact: 215-219-0275
Apply Now