One of the most confusing things for a new college student is picking the right credit card for the first time. There are way too many options to choose from and it may be difficult to know exactly what you're looking for.
There are credit cards especially catered for college students, that have the characteristic of having a low annual fee, a good interest rate, and they usually bring rewards or perks for the students to enjoy.
On this list, you will find credit cards that come from well-known credit card issuers and they will also offer rewards and perks. Some even have a 0% introductory interest rate, so that the student can have time to adjust and get used to having a credit card.
A word to the wise; if you're approved, make sure to keep your balance low and always make your monthly payments on time. Having a good credit card discipline will allow you to build a positive credit history, which will help you qualify for purchases in the future, like cars, a house or apartment.
Discover it for Students
This card offers great earning rewards, you earn 5% cash back on quarterly rotating categories and 1% back on everything else. You can also earn that 5% cash back in the bonus categories if you sign up. To top it off, Discover will match all the cash you've earned back at the end of your first year. Also, if your GPA is 3.0 or higher, you'll get an extra $20 cash back, and for the next five years, that bonus is available too.
This card has no annual fee and for the first six months, you'll have an introductory APR of 0%, after that the regular APR is 14.49 to 23.49%.
Journey Student Rewards from Capital One
With every purchase made with this credit card, the student will earn a 1% cash back. Also, if you pay on time you'll get additional rewards, like boosting your cash back to 1.25% each month your payment is on time. The rewards won't expire and there's no limit to how much cash back you can earn. If you have good credit card behavior, you will have the opportunity to increase your limit. You'll be eligible for this if you make your first five payments on schedule. You can choose your due date so that it's easier for you.
There are no annual fees or foreign transactions and the APR is 24.73%.
Discover it Chrome for Students
For those that eat out a lot or has to use their car very often, this credit card offers the advantage of earning 2% cash back at restaurants and gas stations, on up to $1000 in combined expenses each quarter and on every other purchase you get 1%. Like the Discover it for Students, if your GPA is 3.0 or higher, you'll get $20 cash back every year for five years.
There's no annual fee and the introductory APR for the first six months is 0%. After that, it's 13.99 to 22.99%.
Citi ThankYou Preferred for College Students
This credit card has a great signup bonus for you; if you spend $50 in the first three months of account opening, you'll get 2,500 points that are worth $25 in gift cards, electronics and more stuff on thankyou.com. Also, for every dollar you spend on dining or eating out you'll earn two points and one point for any other purchase.
There are no annual fees and for the first seven months, the introductory APR is 0%. Regular APR goes between 16.24 and 26.24%.
Deserve Edu MasterCard for Students
While most credit cards require a social security number, for identity verification purposes, this credit card doesn't, so it's perfect for international students. It pays 1% unlimited cash back on all purchases and it also pays for Amazon Prime Student membership, so those that have can access video, music and reading material. Once approved, Deserve will report your credit history and behavior to credit bureaus, so you can start building a credit score.
There's no annual fee and the regular APR is 20.49%.
Bank of America Travel Rewards for Students
If you spend $1000 in the first three months with this credit card you'll earn 20,000 bonus points. Those points can then be redeemed for a $200 statement credit toward travel purchases. Plus, for every dollar you spend, you'll earn 1.5 points. Also, if you have a checking or savings account in Bank of America, your rewards will get a 10% bonus. You'll have access to your FICO score for free and check your credit.
The first 12 billing cycles have a 0% interest rate and after that, the APR is 16.49 to 24.49%. There are no annual fees.
Capital One Secured Mastercard
Sometimes getting approved for a credit card can be difficult for a student, so having access to a secured card can be helpful. The idea behind a secure card is that you pay a security deposit to secure the limit for the card. With this card, you can pay a refundable fee of $49, $99 or $200 security deposit. Depending on how much you deposit, your limit will be higher or lower. After the first five monthly payments, you can be eligible for a limit increase, as long as you pay on time always.
There is no annual fee and the APR is 24.99%.
Wells Fargo Cash Back Card for Students
For the first six months you can earn 3% cash back on gas, grocery and drugstore purchases and after 1% cash rewards on any other purchases. You also have the choice of either having those rewards deposited directly into your savings account or as a paper check.
For the first six months, the APR is 0%. After those six months, the APR is 12.90 to 22.90% and there's no annual fee.
Chase Freedom Unlimited
With this card, you don't have to be enrolled in school, but it has great advantages for younger people that already have a positive credit score. You'll earn a 1.5% cash back on purchases and you can earn a $150 bonus when you spend $500 on the first three months after opening your account.
You get to enjoy a 0% introductory APR for the first 15 months and after that, it's 16.74 to 25.49% with no annual fee.
Citi Secured MasterCard
This is another secured credit card that offers benefits for students. You can deposit from $200 to $5000 and it is equal to your credit limit and can't be credited against your purchases. If you pay on time for 18 months you can get your deposit back and it can allow you to continue using the card as a regular unsecured card.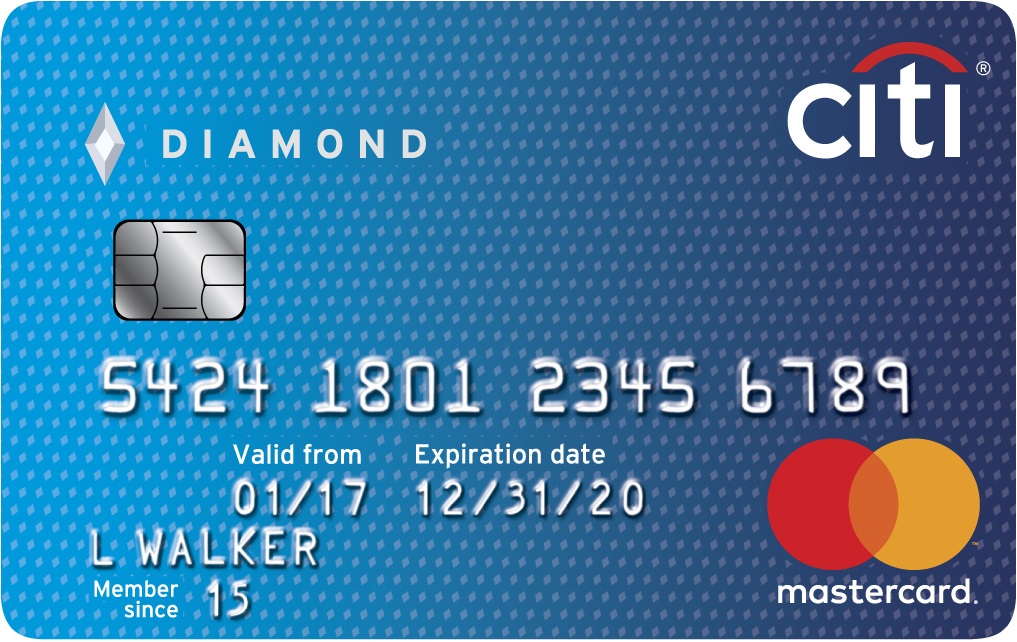 It has a $25 annual fee and the APR goes between 16.24 and 26.24%.