An honor society in the United States is a graded organization that strives to reward students who have excelled in a number of situations and fields. Honor societies usually allow students to participate based on academic achievement, or others who have exhibited impressive leadership, service, and overall character. These honor societies tend to be highly prestigious, and membership in these societies, in one's future can be advantageous.
You've already shown that if you go to college, you're committed to your education and increasing your knowledge. And if your aim is academic achievement, entering an honor society is a perfect opportunity to meet other brilliant students and create a stable future.
If you have always dream of being a member of honor societies, you are in the right place! We have created a list of the best college honors society in the US. These societies engage with world-class alumni and members. It is the perfect place for dedicated students who want to excel in their educational as well as the professional sphere. All the best with your search!
Phi Beta Kappa
Phi Beta Kappa, founded in 1776, is the oldest academic honor society in America, as well as one of the most prestigious honor societies. A remarkable 17 leaders of the United States, 38 U.S. Justices of the Supreme Court, and more than 130 Nobel laureates have been part of this culture. Joining Phi Beta Kappa is a perfect way to meet other participants and to participate in a number of lectures and exhibitions with top scholars. Annually, between 30 and 70 distinguished members are selected.
Founded In: 1776
Location: Washington, DC
Ranking: 1
Contact: 202-265-3808
Apply Now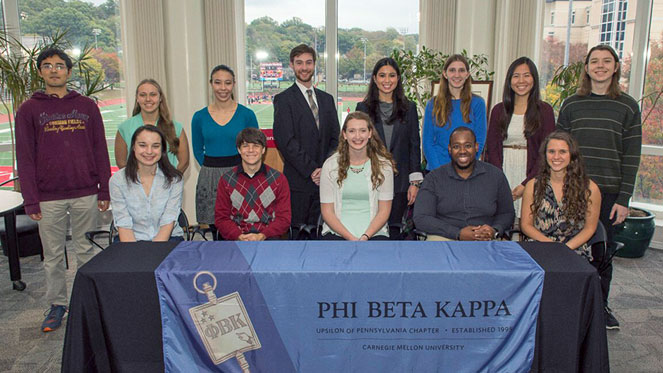 Honorsociety.Org
One of the largest honor societies, Honorsociety.org, is all about the internet and the future. Members are given valuable resources, including test preparation tools, scholarship opportunities, and career guides, upon logging into their portal. By making blog posts on the web, participants can get their name out there, and are given the ability to be linked regularly via the social media accounts of Honorsociety.org. They will help you create your own profile for those who don't already have such a wide web presence, to help prepare you for the workforce after college.
Founded In: 2000
Location: Online
Ranking: 2
Contact: 866-313-6311
Apply Now
Golden Key International Honor Society
The Golden Key International Honor Society, established in 1977 at Georgia State University, is the world's largest honor society, with an incredible two million members. It is also the only one focused on an Academic, Leadership, and Service foundation. Many academics, politicians, and world explorers are part of this honor society, which, through a range of honors and scholarships, helps members achieve their ambitious objectives. Bill Clinton, Ellie Wiesel, and Desmond Tutu are among the honorary members, making it one of the most prestigious honor societies.
Founded In: 1977
Location: Atlanta, Georgia
Ranking: 2
Contact: 1-800-377-2401
Apply Now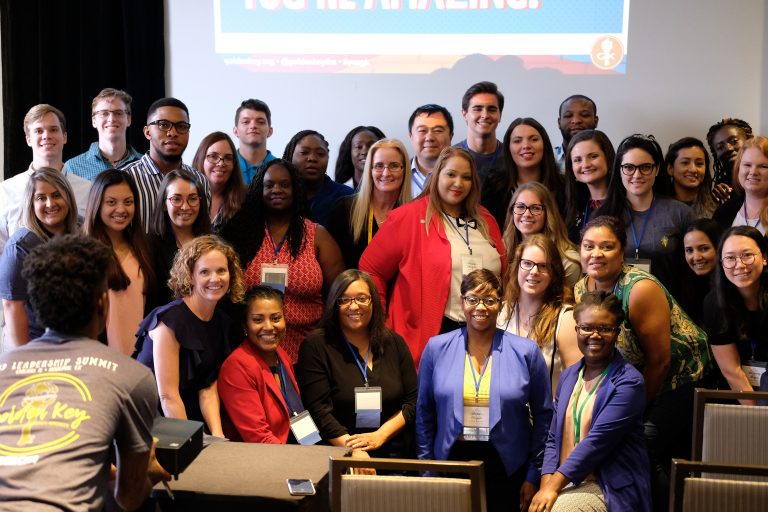 Phi Kappa Phi
Phi Kappa Phi is one of the best honor societies, established in 1897 at the University of Maine, and is also the most selective honor society for all academic disciplines, accepting only members in the top 7.5 percent of their second semester. For graduate students, only the top 10 percent of students are accepted. With a range of grants and awards in recognition of the love of learning, artistry, and literacy, membership in Phi Kappa Phi not only provides priceless skills and opportunities but also money.
Founded In: 1897
Location: Baton Rouge, Louisiana
Ranking: 4
Contact: 800-804-9880
Apply Now
Gamma Betta Phi Society
Gamma Beta Phi is a not-for-profit and non-secret organization focusing on education, friendship, and life. There are 40,000 active members of the honor society who have been admitted not only on the basis of their brain capacity, but also on the basis of their inspiration, positive intentions, and knowledge of the Christian faith. Members are encouraged to take part and take on leadership positions in service projects, making it one of the top honor societies. Gamma Beta Phi today has chapters throughout the United States at community colleges, liberal arts schools, and private/public research institutions. Thousands of academically outstanding students who share their mission of fostering education and service are routinely inducted.
Founded In: 1964
Location: Knoxville, Tennessee
Ranking: 5
Contact: 865-951-1009
Apply Now
Alpha Lambda Delta
Established at the University of Illinois in 1924, Alpha Lambda Delta is a national honor society that, in the first year of college, honors academic excellence. They have more than 270 branches and more than 900,000 student members in the United States. In this honor society, students who have earned a 3.5 GPA or higher during their first year or term of higher education are admitted. Today, in the United States, Alpha Lambda Delta has chapters on 279 campuses. Members are invited to join local chapters after the chapter has decided that, in their first year or term of enrollment in a higher education institution, the member has attained a 3.5 or higher GPA. It is often known that the presidents of the local chapters are members of the National Organisation.
Founded In: 1924
Location: Fairport, New York
Ranking: 6
Contact: 1-800-925-7421
Apply Now
Omicron Delta Kappa
Omicron Delta Kappa is the first college honor society to offer national-level recognition for leadership. Via Omicron Delta Kappa, more than 300,000 students from over 300 different universities and colleges in the United States have been honored for their incredible service and leadership. Often known as The Circle and ODK, Omicron Delta Kappa is a national leadership honor society in the United States, with chapters known as circles. It was established by fifteen students and faculty leaders at Washington and Lee University in Lexington, Virginia, on December 3, 1914.
Founded In: 1914
Location: Lexington, Virginia
Ranking: 7
Contact: 540-458-5336
Apply Now
National Society of Collegiate Scholars
For first- and second-year students who have proved to be high-achieving, the National Society of Collegiate Scholars is an honor society that students can be a part of. They offer unique opportunities for their student members for scholarships, jobs, programs, and leadership opportunities as well as graduate school links, making it one of the best honor societies to join. At more than 300 colleges and universities in the United States, including the District of Columbia and Puerto Rico, NSCS has active chapters. As well as scholastic and social events, chapters participate in community service. Before January 2020, first- and second-year college students with GPAs of at least 3.4 were eligible for membership. The GPA threshold has been reduced to 3.0 as of January 2020. The GPA fulfills the criterion of being in the top 20 percent of their class in either case.
Founded In: 1994
Location: Washington, DC
Ranking: 8
Contact: 202-265-9000
Apply Now