Halloween is right around the corner and everyone already has a costume in their head for Annual College Halloween Costume Party that's going to make them stand out from the crowd. However, a majority of these pre-planned costumes usually end up causing a disastrous night, one way or the other. Halloween is one of the most joyous festivals in America. People of all ages take part in the celebratory make-believe dress-ups, once every night of the year.
Since there has been a history of major wardrobe malfunctions at almost every Halloween Night, we have hand-picked some of the best, most trending and durable Halloween costumes for men. This list will compile some classic, evergreen Halloween costumes while also going for some abstract costume ideas and also some of the trending personas of the current generation as well. Hope you enjoy reading the rest of the article.
Let's start with the absolutely basic, objects. It may seem like an unattractive choice to many but all you need is to be clever with the costume of the object you have chosen. For example; a costume of an object that comes in pairs like salt & pepper shakers or tomato & mustard sauce. Dressing up as an object may not win you the fame contest but if worn correctly with a hint of wit, it will definitely amuse viewers and earn you a ton of compliments.
Now, this too may seem a little basic but again, an animal costume entirely depends on how much creativity you put in it. For example, there are two men, both dressed as Tiger. However, the first person is wearing a head to toe jumpsuit costume bought from a vanity store. While the other person decided to go the extra mile and apply body paint, some hair colour and just the right accessories that drawing even a comparison between the two would seem foolish.
A vampire costume is one of the more sophisticated classic costumes that have the ability to look elegant if you choose to dress appropriately. With the right makeup and accessories, you would have the ability to not only look surprisingly elegant and charming but also pull off the vampire persona. This type of costume is more suitable for slim people as vampires are often described as thin & scrawny.
Back to another classic costume for Halloween. The Vampire and Frankenstein costumes go way back hand in hand. Though the facial makeup and accessories may turn out to be a bit too much for some, a Frankenstein costume has once been a personal choice of the costume of every young adolescent boy prepping for Halloween. A freak lab accident, the Frankenstein costume would look perfect on people with a tall frame and a well-built physique.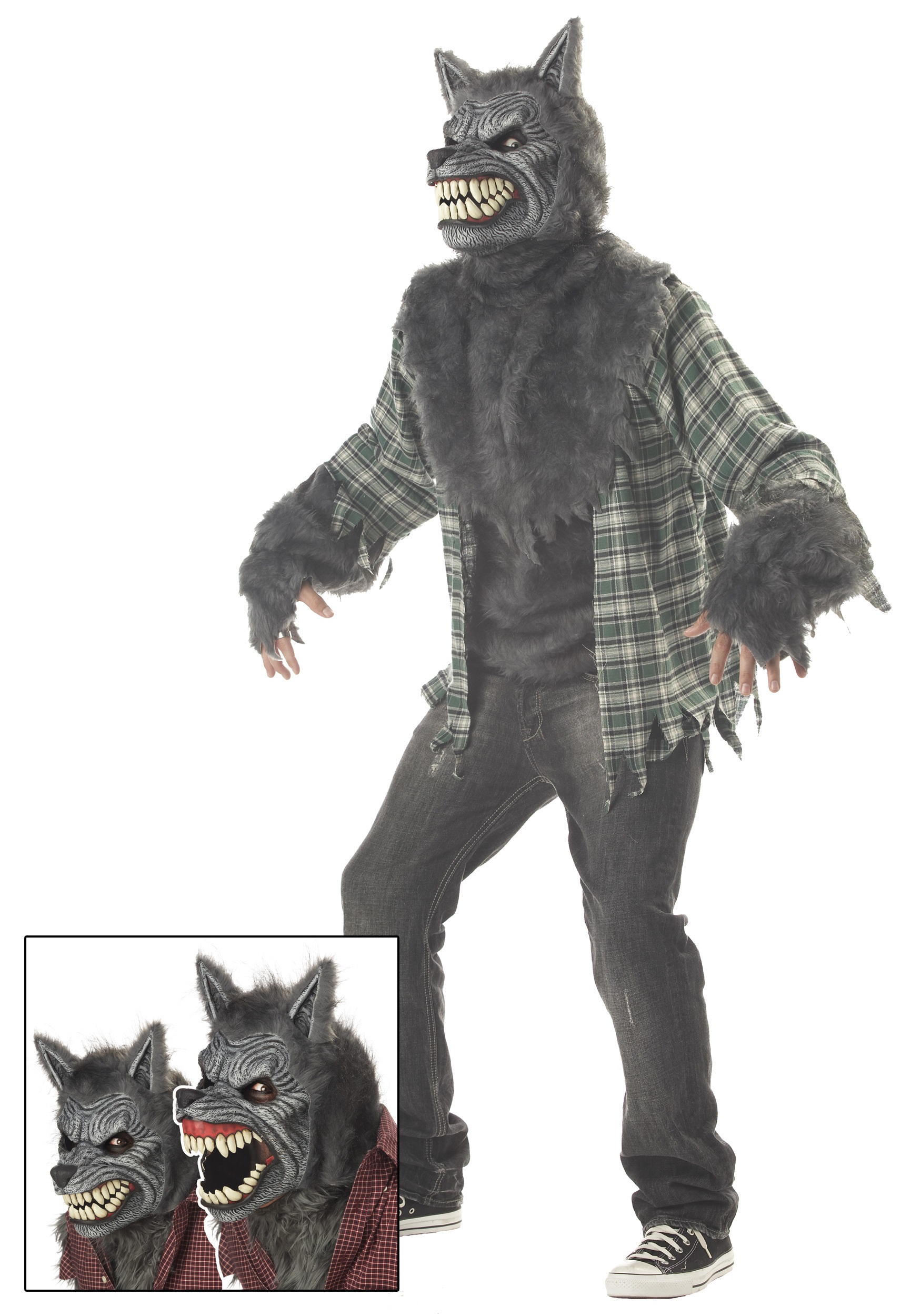 I felt it was only fair to end the classical trio of Halloween costumes with the most gruesome character costume out of the three, the Werewolf. As Werewolves possess the ability to shapeshift into a wolf, the whole Werewolf costume along with its mask will also help out in masking your face and in-turn your identity. As the festival is based on Trick or Treating, tricking people with scares and pranks would come off a breeze of fresh air this Halloween. This costume is ideal for small or average height people.
Music is an essential part of almost every human being. Some people tend to relate much more to music than actual spoken words. Regardless of whether you're a fan of an artist's music or not, you can always go up dressed as your favourite singer/music artist or some other artist who has a unique sense of dressing and style. And as this persona doesn't require an actual costume per se, this tends to become the choice of costume is for those who would just like to be a part of the festivities, aiming to not draw too much attention to themselves.
As many people are extremely fond of a movie star or a character that he has brought to life in one of his films, the persona of an actor is by far, one of the easiest ones to nail. This doesn't require any specific costume for the persona and is basically perfect for someone who couldn't find a costume and had to make some last-minute improvisations. Make sure you keep this in mind if you're one of those.
The United States is an all in one hub for numerous amounts of different sports. Almost every major city in America has a baseball, basketball & American football team or at least one of the three. This costume choice is not only a fan favourite but also you can never go wrong with dressing up as your favourite NBA or NFL player for Halloween. Plus it is extremely easy and convenient to purchase a jersey of the athlete to nail the look by, yes, just one simple jersey. This costume choice is quick, easy, hassle-free and beloved by everyone.
Don't be alarmed. You won't have to actually purchase a uniform and that too an erotic one. This is probably one of America's favourite. Erotic uniforms have been in trend since the last decade and don't seem to fade away any time soon. This choice of costume is often a lady's pick but if you believe that you have what it takes to put on an erotic nurse or policeman costume and go out on Halloween and still manage to hold your own, then go for it.
Another one of America's favourite, a superhero costume. Though every country has their own set of comic books and characters that birth from it, the United States already has a huge lead in that department. After all, America is the home to two of the biggest comic book companies in the world. (DC & Marvel) And with that amount of influence, one can always dress up and a caped crusader who saves the innocent and fight crime. A superhero character costume gives a wide array of choices, so choosing the right character and its costume that'll come along with it becomes a crucial decision. But still, a decision that if taken wisely, might make you feel like one by the end of the night. Or at least we're hoping.