Purchasing your first car tends to be a big step in almost everyone's lives. Though it is one of the more crucial decisions out there it is one that is close to the hearts of many. People tend to be extremely attached and sentimental towards their first car and for good reason. It ends up being much more than just a means of transport to them.
However, the luxury to "choose" your first car is one of the first things to fly out of the window if you're a college student. Pursuing an education in the United States comes with its costs, quite literally. Though that should not discourage you because we have created a list of affordable cars for you to choose from, each car with its own unique purpose and speciality. Hope you not only enjoy reading the rest of the article but receive some helpful information as well.
Keep in mind, some of the cars mentioned in this list cost above $20,000.
Though Kia has just started soiling its roots around the globe, it has made its fair share of strides in the automotive industry. The 2021 Kia Soul is one of the top subcompact SUV's in the market. The four-door hatchback comes with a plush interior that's comfortable for even the big-bodied passengers, has a large cargo capacity, plus loads of standard safety and infotainment tech.
Estimated Car Price – $17,000 – $18,000.
Ford is basically a household name in the hearts of every American citizen. The American roads are filled with a Ford vehicle out of every 5 vehicles out there. The 2020 Ford EcoSport is one of the more affordable options for college students looking for a manoeuvrable vehicle with plenty of cargo room in a small exterior body frame. It comes with standard safety tech but however boasts their infotainment system which is designed by Microsoft.
Estimated Car Price – $18,000 – $19,000.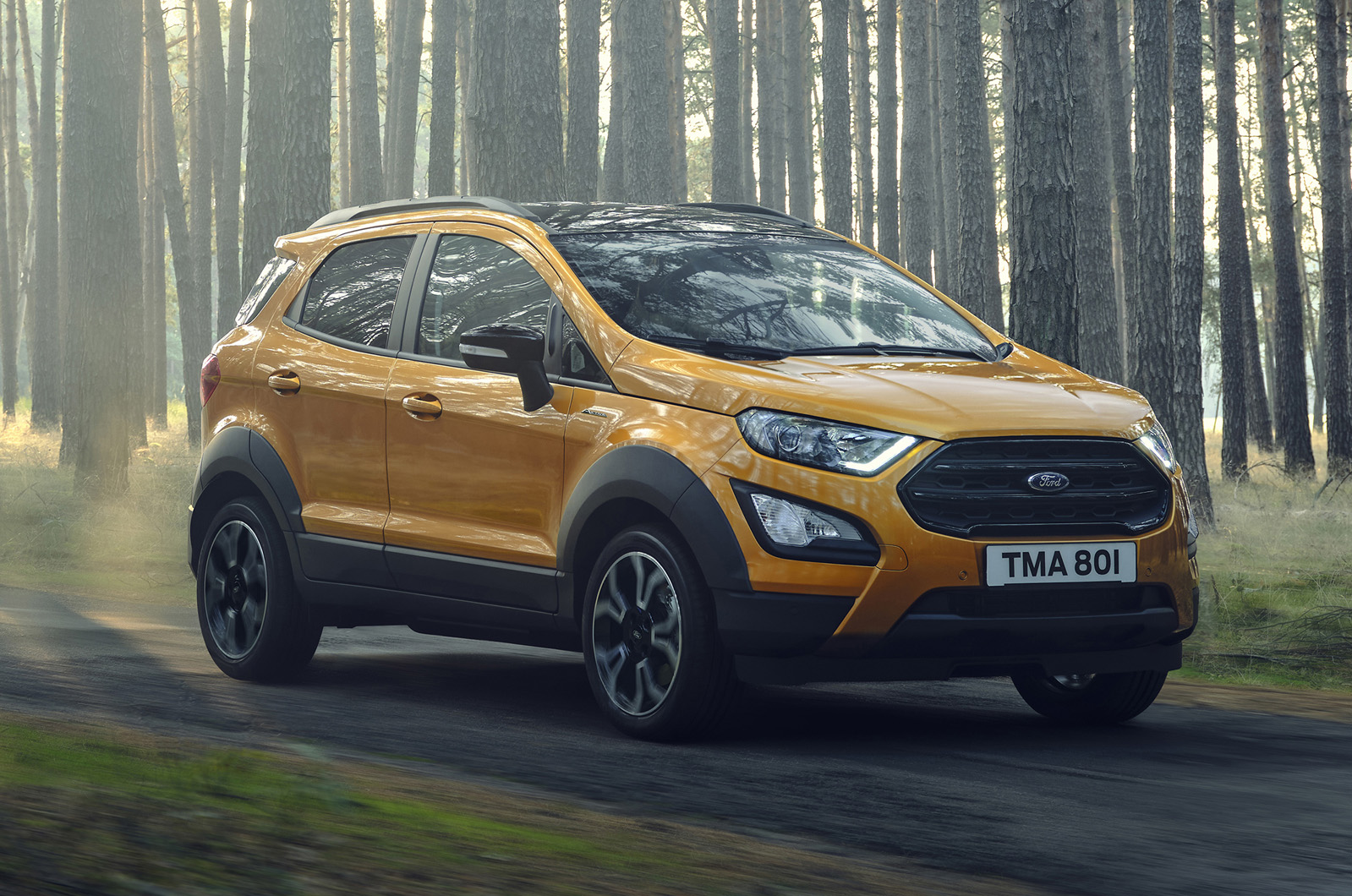 The 2020 Hyundai Accent is an affordable model that offers a spacious interior for a subcompact car. The car has a good fuel economy, standard safety tech and plenty of infotech features that can be added on, all the while remaining under 20k. The Accent may not pack a punch under the hood but is an ideal subcompact sedan for students.
Estimated Car Price – $14,000 – $15,000
Now the design and body of the Chevrolet Sonic may end up being quite appealing to a majority of students as it has been around for quite a while. Still, Chevrolet has continually updated the subcompact sedan over the years. Though the Sonic is light on standard safety technologies, its standard cabin tech is still remarkable. Every Sonic comes with the Chevrolet Infotainment 3 System, which includes Android Auto, Apple CarPlay & support for a Wi-Fi hot spot.
Estimated Car Price – $16,000 – $17,000
Honda has been making reliable automobiles for decades now. The U.S. News Best Cars overall rankings have the 2020 Honda Fit as the best vehicle you can buy for less than $20,000. The subcompact hatchback fit may seem small on the outside, but it's outfitted with an exceptionally vast interior that can hold all types of cargo along with a good fuel economy. The car comes with standard safety features and Honda's top-notch infotainment system.
Estimated Car Price – $16,000 – $17,000
Since quality, efficiency, and a low price are high on every car-buying student's mind, the 2020 Kia Rio is one of the higher-rated models in the market right now. Kia also upgraded the car's infotainment system for the 2020 model. The Kia Rio supports Android Auto, Apple CarPlay & also comes with a 7-inch touch-screen system. The car also meets the standard safety features provided by Kia.
Estimated Car Price – $15,000 – $16000
The 2020 Toyota Yaris is a subcompact sedan and is the smallest and least expensive Toyota vehicle that sells in the U.S. Despite its low price, the Yaris comes with a standard infotainment system that supports Android Auto and Apple CarPlay. The Toyota Yaris has some of the sportiest driving dynamics in its class, with a tight steering and built-in suspension setup. Along with that, the Toyota Yaris, like all the other cars come with all the standard safety tech and features.
Estimated Car Price – $15,000 – $16,000
Nissan has been on a mission for the past couple of years to revamp its entire sedan lineup. The 2020 Nissan Versa has several high-tech safety features as standard equipment with a modernized exterior design and a vastly improved interior. The 2020 Versa is equipped with optional tech upgrades that include adaptive cruise control, driver attention monitoring and other high tech software. The Versa is also one of Nissan's affordable models.
Estimated Car Price – $14,000 – $15,000
The 2021 Hyundai Venue is one of the most affordable new SUVs in America and it offers a lot of features and new technology. The Venue has a well-built spacious interior, composed driving dynamics and an array of standard tech and safety features like an 8-inch touch screen, Apple CarPlay, lane-assist and collision warning. The car offers great mileage and is ideal for a college student due to it being one of the more affordable models in Hyundai's lineup.
Estimated Car Price – $18,000 – $19,000
The 2021 Toyota Corolla is an absolute best-seller despite the shrinking demand for compact cars. The 2021 Toyota Corolla is packed with standard tech and safety features, it has a roomy interior (especially the hatchback model) all the while offering a smooth and gentle ride even on an uneven road or pavement. The Corolla also claims the highest predicted reliability rating in its class as well as boasting a high fuel mileage. The boot space is enough for you to carry and store-wide and heavy items and should be a smart choice of car for a college student.
Estimated Car Price – $19,000 – $20,000
The new 2021 Hyundai Veloster brings sporty styling and a low price with each other in the new car market. This three-door hatchback costs less than 20k and it backs up its edgy appearance with graceful handling and a driver-focused interior, but also a rather practical cargo area. The car has quite the engine under the hood and maybe the choice of many college students.
Estimated Car Prize – $18,000 – $19,000.
Some of the other honourable mentions of cars between $20,000 to $25,000 are-:
2021 Subaru Foster – Compact SUV – $24,000.
2021 Toyota Prius – Hybrid Car – $24,000.
2021 Hyundai Tucson – Compact SUV – $23,000.
2021 Mini Cooper – Subcompact Car – $22,000.
2020 Hyundai Ionic – Hybrid Car – $23,000
2021 Chevrolet Equinox – Compact SUV – $23,000.
2021 Hyundai Sonata – Midsize Car – $23,000.
2021 Ford Escape – Compact SUV – $24,000.
2021 Mazda 6 – Midsize Car – $24,000.