The business has been at the centre of our societies from their earliest days, and there is no doubt why the increasing number of students now prefers to major in this field over others. Students of today's generation seem to be more interested in becoming entrepreneurs and businessman, and this is the reason why courses and degree programs in business are becoming popular by each passing day. After completing high school, students have to make major decisions concerning where and what they want to study.
So if you are planning to study business and finding the best college where you can enrol, then Virginia is the right destination for you. This state is known for not only mountains and beaches but also educational and career opportunities that it is filled with. CNBC has ranked this state number one in America for both its talent and education. As America's top state for business, Virginia is home to some of the oldest universities in the nation. The best part of this state is that it has been ranked as the best state for higher education.
In this state, there are many leading colleges that provide well designed and highly ranked courses in business. These colleges are considered to be very efficient and affordable. Choosing the best one among these colleges may prove a daunting task for you. To make things even easier for you, here we have listed down ten "Best Business Schools in Virginia". These colleges that we have listed today offer top quality higher education in business as well as financial support to its students through scholarships. Below we have mentioned all the details you need to know before applying for admission at these colleges. So check our list and chose the right college for you. Good Luck!
Washington & Lee University
Washington & Lee University is ranked first among the top business schools in Virginia. This university is a small, private liberal art institution stationed at a picture-perfect location surrounded by beautiful Western Virginia mountains. It is regarded as one of the oldest schools in the nation. It has been dedicated to providing students with tools and preparing them to lead a successful life. At this intuition, you can choose from 36 majors and 37 minors available in various fields on the study. This institution has a friendly and diverse environment, and its students represent 48 states and 55 countries of citizenship. Apart from this, it is known widely for its business education that helps students explore more, broaden their perspective and develop critical thinking.
Founded In: 1784
Tuition: $56,170 for 2020-2021
ACT/SAT: N/A
Acceptance Rate: 21%
GPA: 3.96
Rank: 1
Contact: (540) 458-8400
Financial Aid: Here are the scholarships currently open at Washington & Lee University:
Darnall W. Boyd Jr. Memorial Honor Scholarship – Full tuition, room and board
Dallas Alumni Honor Scholarship – Full-tuition
The Albemarle Corporation Honor Scholarship – Full-tuition
Edward R. Mitchell Memorial Honor Scholarship- Full-tuition
National Merit Scholarships – Varies
Max and Sylvia Weinstein Scholarship – Full tuition
University of Virginia
The University of Virginia came into existence in 1819 through the efforts of Thomas Jefferson. It is a public university advancing human knowledge and preparing leaders. It is counted among the best business institutions in Virginia. It houses nationally ranked schools and programs, diverse and distinguished faculty and a major academic medical centre. It carries a good reputation for providing high quality yet affordable education that is consistently ranked among the nation's best. The things that make this institution different from others are its well-designed curriculum, vibrant environment and its highly educated faculty. It offers 19 business degree programs.
Founded In: 1819
Tuition: 44,766 in state/ 79,692 to 80,932 out of state
ACT/SAT: 1365 SAT/ 31 ACT
Acceptance Rate: 27.3%
GPA: 4.32 Average
Rank: 2
Contact: 434-982-6000
Financial Aid: Here are the scholarships currently open at Washington & Lee University:
SFS-Administered Scholarships – Educational fund
Non-UVA Scholarships – Educational fund
Grants – Educational fund
College of William and Mary
College of William and Mary is a highly ranked research institution based in a wonderful location in Williamsburg, VA. It is the second oldest higher learning institution in the country, and widely renowned for its outstanding academic reputation, beautiful campus and vibrant community. Its graduates are known to be some of the smartest and experienced in the world. For students who are interested in the field of business, it provides up to six amazing business degree programs which are well designed.
Founded In: 1693
Tuition: 17,434 in state/ 40,089 out of state
ACT/SAT: 1320-1510 SAT/ 30-34 ACT
Acceptance Rate: 38%
GPA: 4.27
Rank: 3
Contact: 757-221-4223
Financial Aid:
William & Mary Scholars Award – Educational fund
James Monroe Scholars Program – Educational fund
1693 Scholars Program – Educational fund
University of Richmond
The University of Richmond holds ninety years of rich teaching experience. Since its establishment in 1830, it has been providing world-class education and university experience to students across the globe. The University is recognized for holding excellence in providing top-quality liberal art education. It is one of the nation's best schools attracting students from different parts of the world. As a student at the University of Richmond, you get to explore its beautiful campuses, learn from some of the brightest minds and make a good connection with other students in a welcoming and diverse environment. This institution offers 387 Bachelor's degrees, 45 Master's degrees, and 1 Certificates degree out of which 18 programs are available in the business.
Founded In: 1830
Tuition: $56,860
ACT/SAT: 1290-1460 SAT/ 30-33 ACT
Acceptance Rate: 30%
GPA: 3.81
Rank: 4
Contact: (804) 289-8000
Financial Aid:
Bonner Scholars Program – $3,000
Music and Theatre/Dance Scholarships – Educational fund
Virginia Tech
Virginia Tech is known to be commonwealths' most comprehensive and leading research institution. At this institution, you can find over 110 bachelor's majors and 170 master and doctoral majors. It is ranked among the top five per cent of universities in the nation for research. It houses more than 36,000 undergraduate, graduate, and professional students representing different background and culture. With highly talented professors, dedicated faculty and top-class facilities, this institution strive to meet students' needs.
Founded In: 1872
Tuition: $13,691 in state/ $32,835 out of state
ACT/SAT: 1180-1390 SAT/ 25-31 ACT
Acceptance Rate: 65%
GPA: 4.04
Rank: 5
Contact: admissions@vt.edu
Financial Aid:
Liberty University
Liberty University is a highly esteemed university providing Christ-centred education and cultivating champions for Christ. The university believes in providing students with not only bookish knowledge but values, skills and confidence they need to get success in every aspect of their lives. With more than 700 study programs, over 2,500 professors and 15 colleges and schools, it offers top-class education in education, counselling, religion, law, aviation, cinematic arts, business, and more. Liberty University has been committed to academic excellence and preparing students for the competitive job market.
Founded In: 1971
Tuition: $23,800
ACT/SAT: 970-1200 SAT/ 21-28 ACT
Acceptance Rate: 56%
GPA: 3.15 – 3.83
Rank: 6
Contact: (800) 543-5317
Financial Aid:
Champion Award – Varies
Early Deposit Award – Up to $2,000 award toward the first year of enrollment
Honours Program – $4,000 per year for up to four years
Legacy Scholarship – $1,000 per year for up to four years
Liberty Academic Scholarship – Varies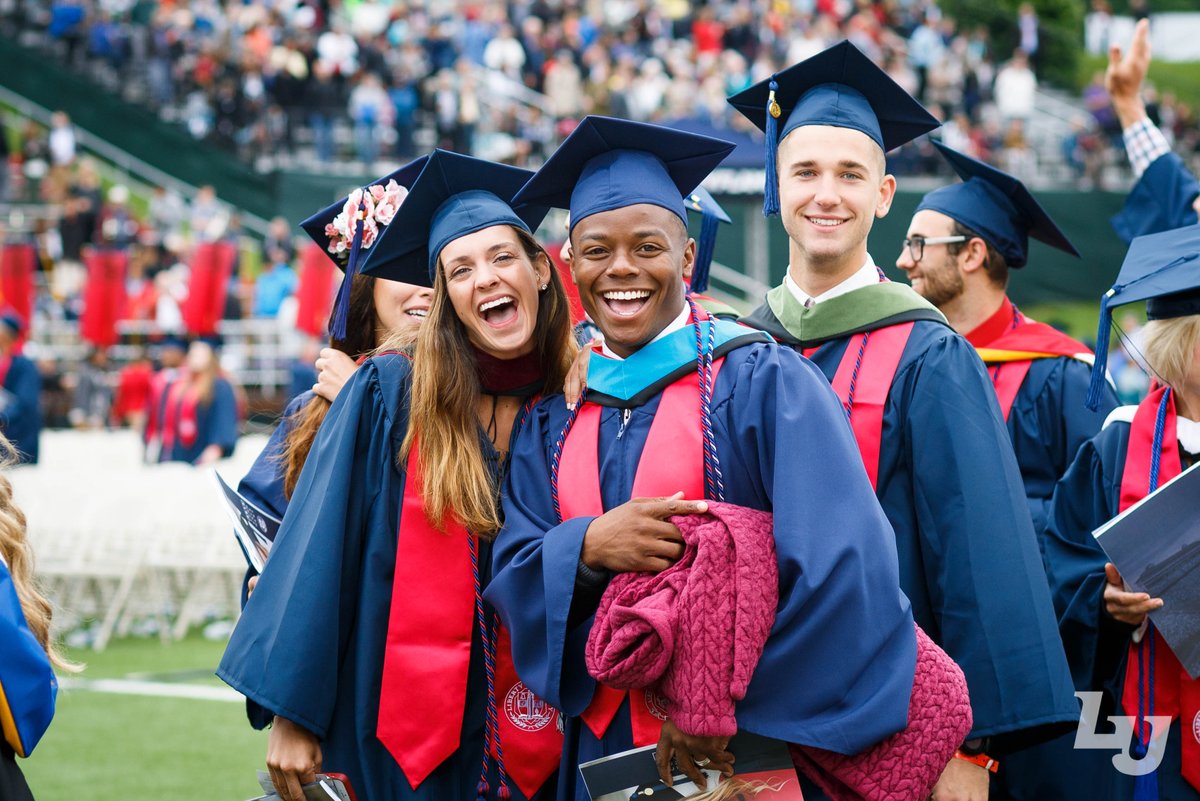 Hampden-Sydney College
Hampden-Sydney College is the tenth oldest institution in the nation and specializes in educating and developing young men. This college consists of brotherhood environment where students are trained to establish a successful career and live meaningful lives. It is named as one of the top liberal art institution in the United States by U.S. News & World Report and Forbes. The mission of this college is to form good men and good citizens in an atmosphere of sound learning. This institution provides unique courses in numerous fields.
Founded In: 1775
Tuition: 45,690 for 2020-2021
ACT/SAT: 1050-1250 SAT/ 21-28 ACT
Acceptance Rate: 59%
GPA: 3.45
Rank: 7
Contact: admissions@hsc.edu
Financial Aid:
Birthplace scholarship – $30,000
Cushing scholarship – $27,000
Venable scholarship – $24,000
Middlecourt scholarship – $21,000
Penshurst scholarship – $18,000
Garnet & Grey scholarships – $5,000-$15,000
James Madison University
James Madison University was founded in 1908, and within a few years of its establishment, it has become one of the leading lights in higher education. It is also considered to be one of the fastest-growing higher learning institutions in the United States. U.S. News & World Report has ranked it as the first most innovative university in the south. At this institution, you can gain quality education in business, cultivate useful skills and develop both personally and professionally.
Founded In: 1908
Tuition: $7,250 In-state/ $24,150 out of state
ACT/SAT: 1120-1290 SAT/ 23-28 ACT
Acceptance Rate: 71%
GPA: 3.55
Rank: 8
Contact: admissions@jmu.edu
Financial Aid:
George Mason University
George Mason University is the largest public higher learning institution in Virginia. It was formed in 1949 and has successfully set the standard for a bold and progressive education. This institution has gained so much popularity around the US just because of its quality of education and dedication to provide students with the best university experience. Students of George Mason University obtain transformational learning experience that helps them grow as individuals, scholars and professionals. The environment of its campuses is culturally diverse and dynamic. It offers a range of unique academic programs which you can choose from. At this institution, there are around 20 courses available in business that are well designed and highly ranked.
Founded In: 1949
Tuition: $12,667 for in state/$36,126 out-of-state
ACT/SAT: 1120-1320 SAT/ 24-30 ACT
Acceptance Rate: 81%
GPA: 3.0 or higher on the scale of 4.0.
Rank: 9
Contact: +1(703)993-1000
Financial Aid: There is no scholarship currently open for students at George Mason University
Regent University
With 11,000 students and more than 135 nationally ranked study programs, Regent University is considered one of the leading educational centres in the United States. Its campus sits in 70 acres in Virginia Beach. It has been educating students through its amazing associate, bachelor, master, and doctoral degree programs in numerous fields including business, communication and the arts, cybersecurity and technology, divinity, education, government, law and nursing. It consistently ranks as one of the top colleges in the state. Its online bachelor's program is regarded to be the best in the nation and is highly demanded. The university has been preparing students for a successful career and being excel both in spirit and mind.
Founded In: 1977
Tuition: $28,350 for business program
ACT/SAT: 960-1110 SAT/ 19-25 ACT
Acceptance Rate: 82%
GPA: 3.5
Rank: 10
Contact: 800.373.5504
Financial Aid:
Founder's Scholarship – $9,000
Trustee's Scholarship – $8,000
Honours Scholarship – $7,000
Achievement Award – $5,000
Royals Award – $2,000