Your college experience may not be all fun and games, and the more help you can get the better, either from your peers, your professors or technology. This is where we come in.
Ever since apps for phones and tablets became available, developers have had students in mind too, coming up with tools through apps to make life easier and help students organize themselves and allow them to do their tasks.
We have come up with a list of applications for phones, tablets, and computers that will make your life as a student less overwhelming, more organized and fun. These go from note taking to calculators, reference, dictation and more.
This app is basically a course library that has tons of graduate and professional exam study material that you might need. It has hundreds of practice questions, flashcards, and almost 600 study-lessons. You can download it for free and it's available for iOS and Android.
This app allows you to sync all your stuff, like text, photo, video, and audio to an online account, so that you can access them whenever you need them. It has tons of features, so if you feel a bit overwhelmed, you can check out this tutorial for beginners.
You can download for free for iOS and Android devices, but there's a premium version too for $5 per month or $45 for one year.
Flashcards are a true and tested effective way to study, they're great for memorizing information, but let's face it; making them can be a pain. With this app, you can combine text, audio, and pictures to create great flashcards in digital and you can even do a database search to borrow someone else's.
It's available for iOS and Android users.
If you gave your calculator away after high school or you lost it, you can use RealCalc for some serious scientific calculations and computing. This useful app is available only for Android for free. There's an upgraded version for $3.49.
This mobile version of Dictionary.com is packed with over two million definitions, synonyms, antonyms and will allow you finally understand what the hell that media law textbook was talking about. It's available for free for iOS and Android.
EasyBib will generate citations in MLA, APA, and Chicago style, all you have to do is scan the book's barcode or enter the title. You can also email bibliographies to yourself. Term papers will be a lot easier to finish with this tools.
iOS and Android users can download it for free.
This is highly accurate voice recognition software that allows you to speak and see your words typed instantly. You can dictate whatever you want or use it to have a conference transcribed quickly. Or if you come up with an idea and can't write it down, just speak and the app will have it written down for you.
This one is available for free for iOS devices.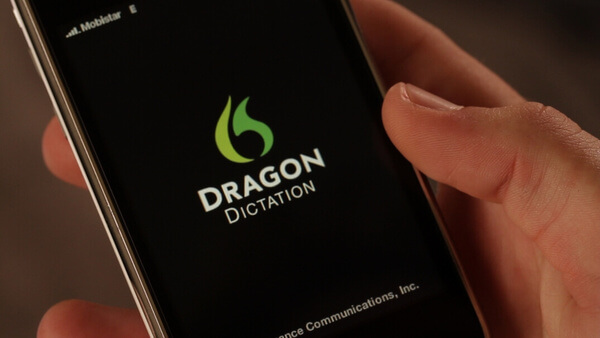 Studious is designed to avoid interrupting class and annoying your classmates and professors. You input your class schedule and the app silences your phone during those hours. Your teachers will love you for it.
Studious is available for free for Android devices and you can upgrade it for $1.99 for an ad-free version.
This app will help you to feel safer in unfamiliar parts of town or when it's dark. It was the winner of the White House's Apps Against Abuse challenge and the way it works is by connecting you to six trusted contacts at all times.
There's a preprogrammed "come and get me" message accompanied by your GPS location, or also call national and local emergency hotlines in dangerous or critical situations. Available for iOS and Android users.
We're all guilty of sleeping in every once in a while, so someone came up with the "world's most annoying alarm" to wake you up. Sleep if U Can give you two options to silence the alarm 1) Shake your phone, or 2) Go to the place that is shown on your screen and takes a picture.
For Android users it's free but it costs $1.99 for iOS devices.