Are you recent with a renegade streak and eye on making your mark? Or, perhaps you have some years experience and now looking to move into a more dynamic and challenging role in the company you feel aligns with your personality and vision. With their reputation for shaking up the status quo, bringing new ideas to market which change how business is done or companies run, working for a start-up might be an option to consider.
But, what are the best ones to actually work for? As with the work environment itself, the landscape of start-up companies shifts and changes quickly. It can be daunting to know where and how to find the good companies which will survive and grow. LinkedIn released a list of the top 2017 list of top start-ups, and here you will find our compilation of recommendations for those you should consider working for.
The criteria that LinkedIn used for its 2017 list of top start-ups was that the company had to be found in the last 10 years, have at least 100 employees, remain independently and privately owned, and have received at least one round of venture capital funding. The companies topping the list were those which according to LinkedIn's own data had the highest employee growth, received the most interest from applicants, and engagement from its members, and successfully pulled talent away from other more established top companies.
As many start-ups begin small, they are going to often be location dependent, but not every company on our list is in Silicon Valley. Being flexible to move to the one you like best can be a big advantage. However, you can also find some opportunities to work remotely as companies seek the best talent from the wider pool of applicants. Whether you can work remotely will depend on the kind of skills you have and how they fit with a company's internal workflow.
With new companies coming and going there are always going to be new opportunities to consider. A good place to start is to identify and focus on the startups that match your interests, skills and career goals.
You should also be prepared to work long hours in a start-up environment. There is a higher expectation that the people working for the company hold a real passion and drive for it. When looking for a start-up to work for it is also the good idea to make sure it is a job you will enjoy doing, to help prevent burn out with the workload. And, having some fun doing your work is always a good thing.
There are a number of companies which are the darlings of the start-up world, and who have achieved remarkable market success. Our list would not be complete without a few of these companies, but we have also included some lesser know companies that have a good work culture as well as promising future growth.
Airbnb
Location: San Francisco
Global employees: 4000+
Airbnb is a household name and one of the huge start-up successes of the last decade, taking on the very established hotel industry. The company continues to increase its range of services and operation. With new boutique hotels and a loyalty program coming, it is also increasing its staff.
It has been featured on the LinkedIn top startup list 2017 and more recently on the 2018 list of top companies that people in the US want to work for.
LinkedIn notes that employees are entitled to a $2,000 stipend to stay in Airbnb properties around the world. It is recruiting for engineering, HR and community manager roles.
Uber
Location: San Francisco
Global employees: 16000+
Uber is the ride-share company whose name is synonymous with shaking up the taxi industry, in America and across the globe.
Uber has certainly had its share of issues come up recently, but it is still growing and people still want to work for the company. It continues to attract good talent for other more established companies.
Pinterest
Location: San Francisco and Seattle
Global Employees: 1200+
Pinterest is not a start-up which receives as much attention now, but it continues to grow and has plans to expand. It has come out and re-defined itself as an image search engine, in contrast to the mix of social media and scrapbooking it might appear to be.
It has also recently launched Pinterest Labs which has a research focus and aims to tackle problems in machine learning and artificial intelligence, such as image recognition, user modeling, and big data analytics. It is, therefore, an interesting start-up to consider for anyone who has these interests. It is recruiting now for a numerous data and software engineers as well and site reliability positions.
Convoy
Location: Seattle
Employees: 250
Convoy was number 10 on the LinkedIn 2017 list of top start-ups, and now also appears on a list of them on the top 100 companies in Seattle to work for.
It is an innovative 3-year-old company linking shippers with truckers. It has grown to more than 200 hundred employees and they expect to grow by another 50 this year. According to Seattle Business Magazine, CEO Dan Lewis hires the company hires "curious, autonomously minded people who want to solve problems". The company focuses on leadership which supports others doing their best work.
Star investors include Bill Gates and Jeff Bezos, so you should consider looking at Convoy as a solid start-up offering a good company culture.
Dropbox
Global employees: 2000
Location: San Francisco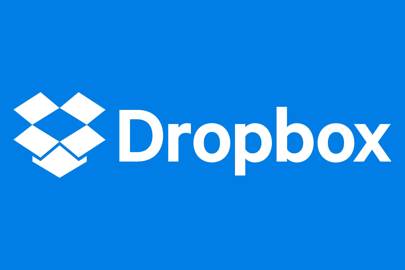 Dropbox, the online storage company, continues to refresh and reinvent itself to grow its market share in the business world. It nows positions itself as the tool for creativity and innovation.
If you are also socially conscious and want to find a workplace which supports that, you should consider Dropbox. It offers employees 32 hours per year time off to do volunteer work for causes they are passionate about. They also offer to match up to $1000 dollars for all donations to charitable organizations.
NIO automotive
Location: Shanghai and San Jose California (also Munich and London)
Global Employees: 4000
This Shanghai-based company has impressively built the world's fastest electric car and specializes in developing high-performance smart, electric and autonomous vehicles. It expects vehicles on the market in the US by 2020.
LinkedIn claims that NIO more than quadrupled its staff since between  June 2016 and the end of 2017: an impressive growth record. They are also cited as having bimonthly "team time" and activities such a scavenger hunt and trivia to welcome new employees. The NIO website boasts core values of "vision, action, honesty, and care."
Rubrik
Location: Palo Alto
Global employees: 600+
Rubrik offers cloud back-up and recovery solutions for businesses. It has a very solid product offering and a very high rate of converting prospects into customers.
One thing about Rubrik which makes it attractive to work for is its transparency. All employees can attend board meetings and see the company financials.
Houzz
Location: Headquarters in Palo Alto, California, and offices in London, Berlin, Sydney, Moscow, Bangalore, Tel Aviv and Tokyo
Global employees: 1600
Houzz went from side-project to million dollar business and transformed the way that people shop for products to design and remodel their homes. It now offers an augmented reality tool that allows buyers to visualize a product in their own home before purchase.
Interestingly, LinkedIn notes that new employees receive a new pair of slippers to wear at work when they start, o they feel at home. The offices are also inspired by household spaces, so if that is the kind of environment where you are most productive Houzz might be a good fit for you.
Glossier
Location: New York City
Employees: 130
Glossier has leveraged off the CEO Emily Weiss' popular blog In the Gloss only 4 years ago. It is a social media phenomenon, which has just recently opened a pop-up shop in New York City and will soon ship internationally. LinkedIn said it was the fastest growing company on their 2017 list of top start-ups.
According to Product Manager, Jamie Mc Croskery, technology is central to the brand, describing it as "digital-first and operating in an industry rife with unsolved and important user problems that technology is designed to solve" He previously worked at Dropbox, so it is probably safe to say he has some understanding of solving problems through technology product development.
Cybereason
Location: Boston  (and an office in Tel Aviv)
Employees: 300+
Cybereason proclaims: "we're nerdy and proud. We're passionate and curious to the point of insanity." as the reason job seekers would want to work for them. The company was started by a couple of elite Israeli intelligence security experts and continues to have a number of staff members who are veterans of the Israeli Defence Forces.
Cybereason is taking on hackers and offering business the kind of cybersecurity solutions that you would expect nation states to have. They use new machine learning technologies and behavioral analytics to manage threats in real time.
They also have an impressive unlimited vacation policy and other perks.